Our plan was simple: Get a group of really creative, intelligent, strong and beautiful women together, and make something kick ass. When we decided to partner with Zappos' new concept "The_ONES," celebrating classic sneakers, we knew it had to be for women, by women, and about women — and we wanted to accomplish this unapologetically. That's why we love the hashtag: #TOTALLYSPONSOREDBYZAPPOS.
So we tapped women who are all bosses in their own right. From Charli Howard, the body-positive model activist, to Pia Arrobio, the creative director of LPA; from No-Holds Barred artist Alana O'Herlihy to the power DJ Pamela Tick, all of these women are living their lives intentionally with pride and conviction.
Click through the gallery, below, to learn more about these women who are definitely stepping out on the good foot.
How would you describe your own personal style?
Very sexy with some masculine elements.
Describe the LPA aesthetic to us.

Studio 54 meets Casino meets 90's Venice Beach.
Why do you love dressing women?
Nothing is better than a sexy confident women. She doesn't even have to speak, it's all in the way she moves.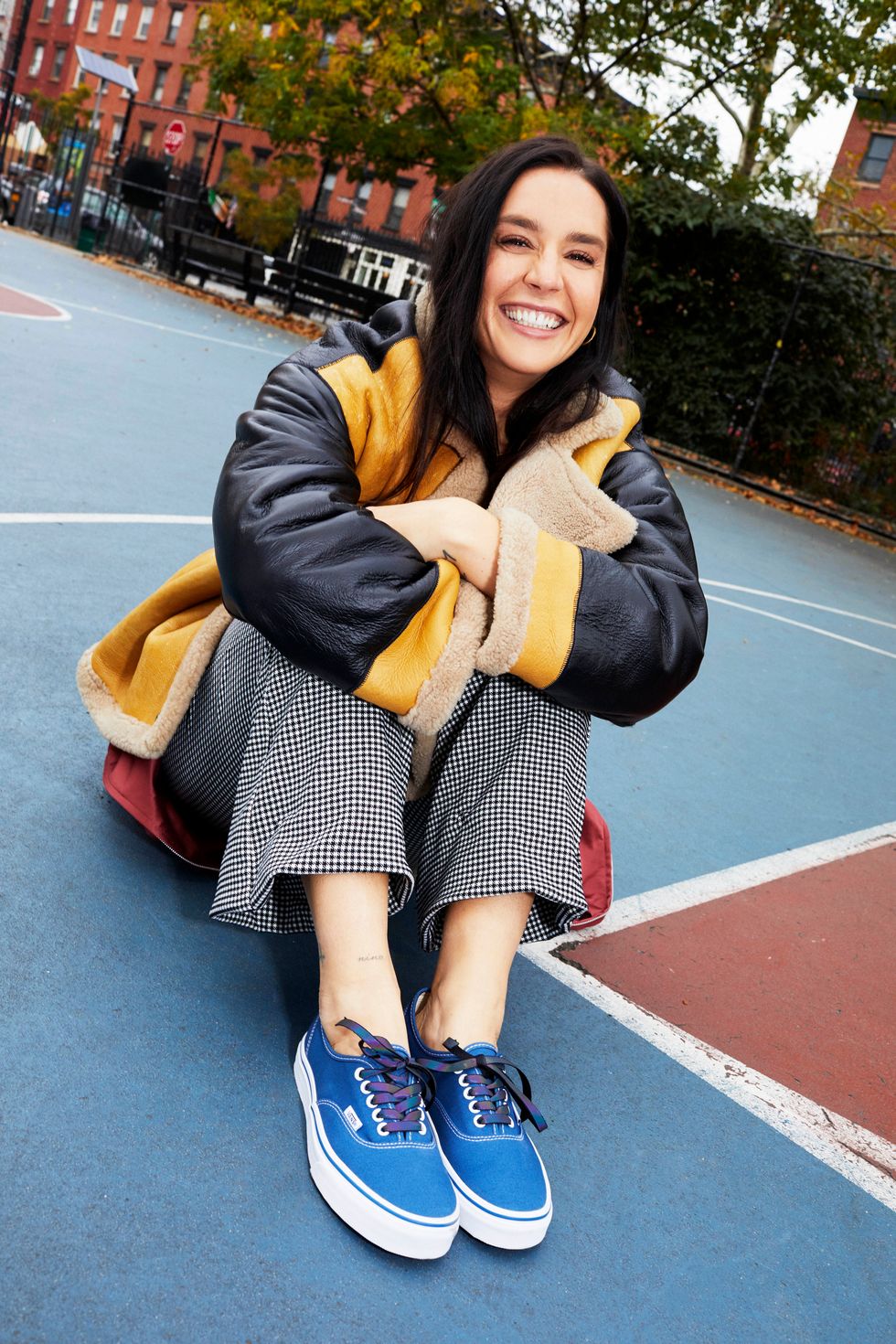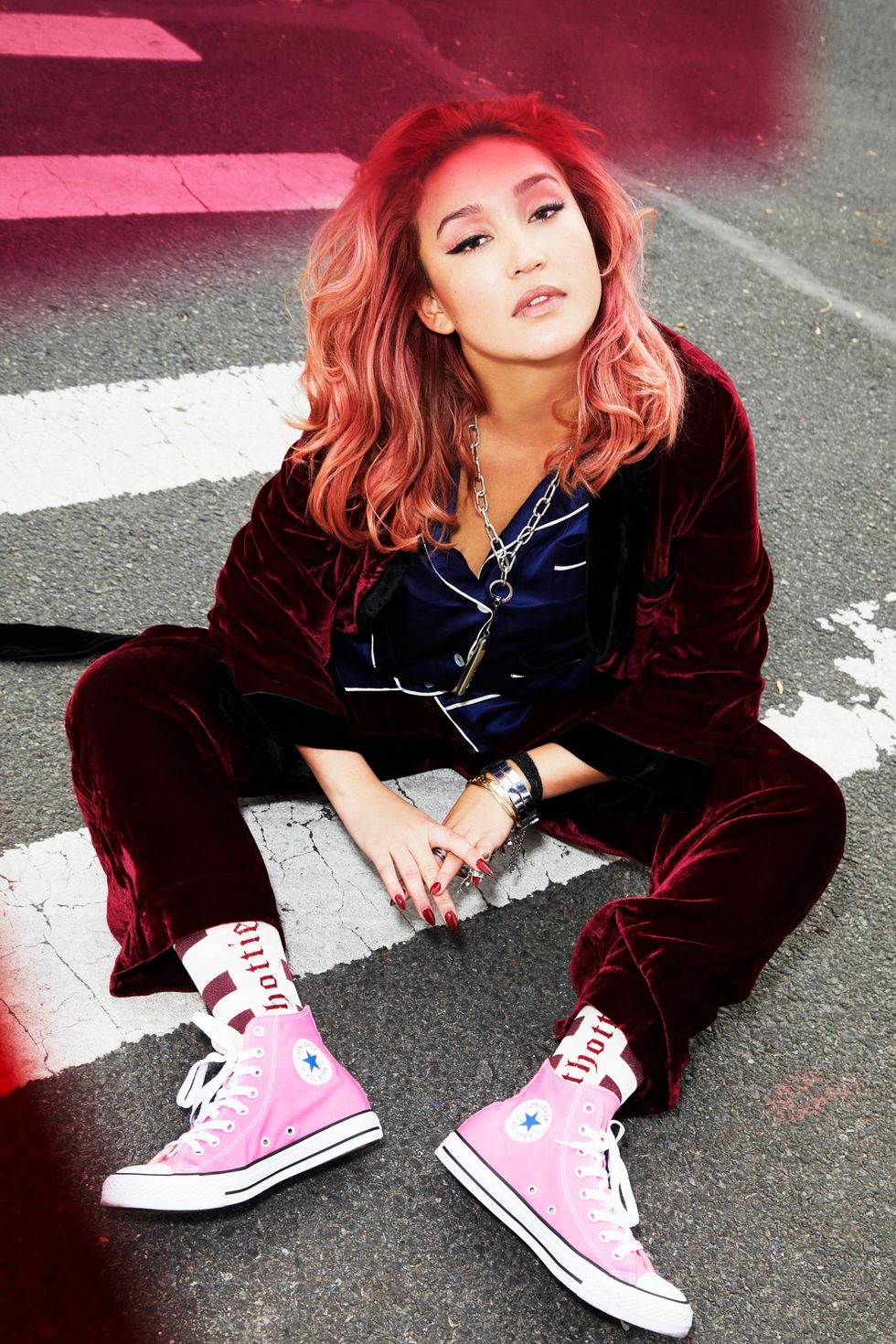 Alana wears Converse from The_ONES.
Describe your path to becoming a photographer.
I've always wanted to be a photographer, so I just did anything and everything I could to make that happen. I first started doing test shoots for agencies when I moved to NY.
Who do you shoot/what subjects are you most into?
I like to shoot my friends.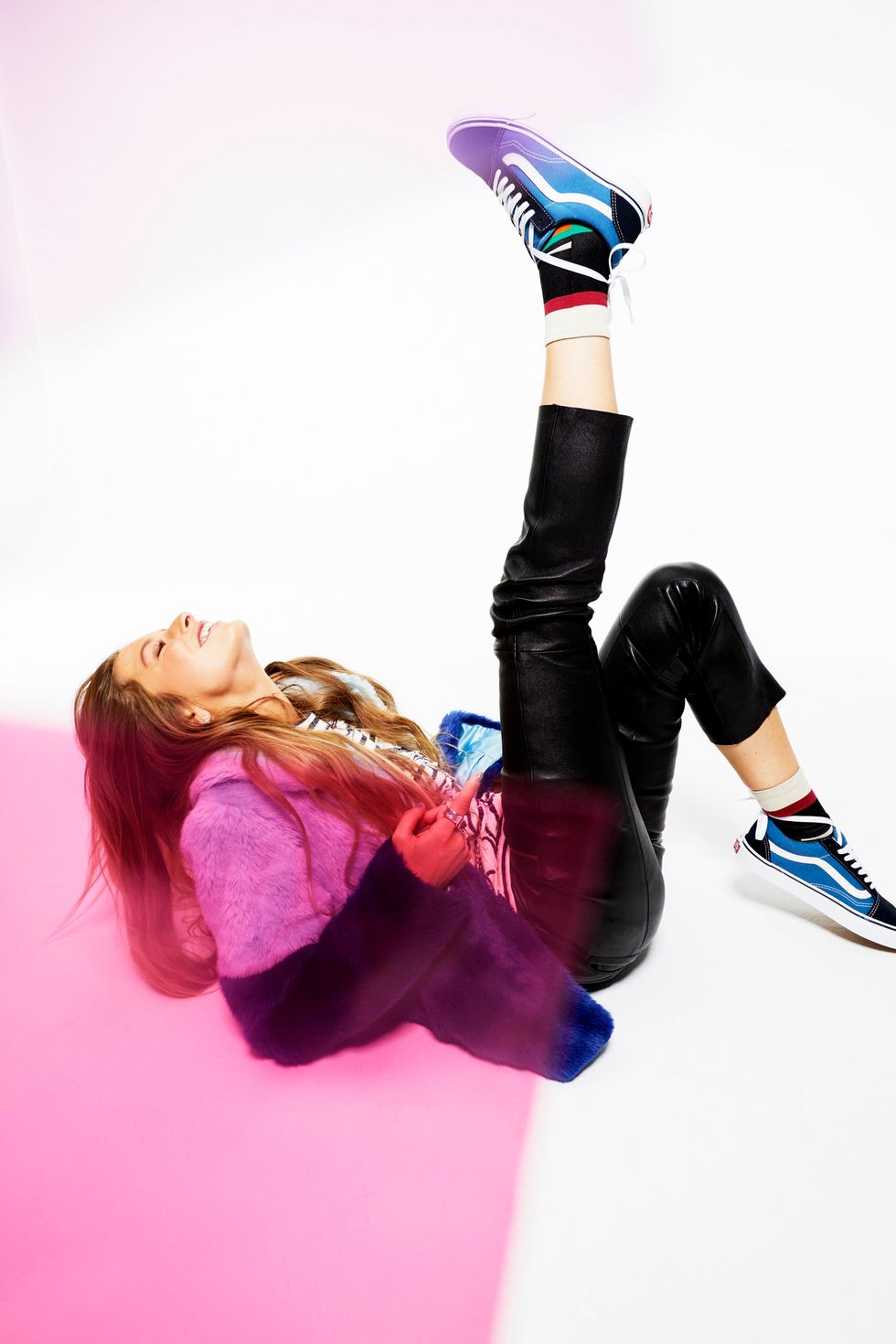 Pamela wears Vans from The_ONES.
How and when did you get into DJing?
When I moved back to New York I began working in fashion and had a few modeling projects on the side. I've always had a knack for music but used to think DJing meant clubs and nightlife gigs which isn't really my speed. Once I realized there was a market for corporate DJ's in the fashion and lifestyle world, I saw an opportunity to work DJing into my brand.
On this theme of power, if you were to put together a get-pumped- and-feel-powerful mix, what artists/songs would it include?
Rihanna, Haim, Beyonce, Christine and the Queens, Shania Twain, Wild Belle, Daft Punk, The Weeknd, Robin Shulz to name a few. I love hearing a mix of all genre's both current and nostagic for me.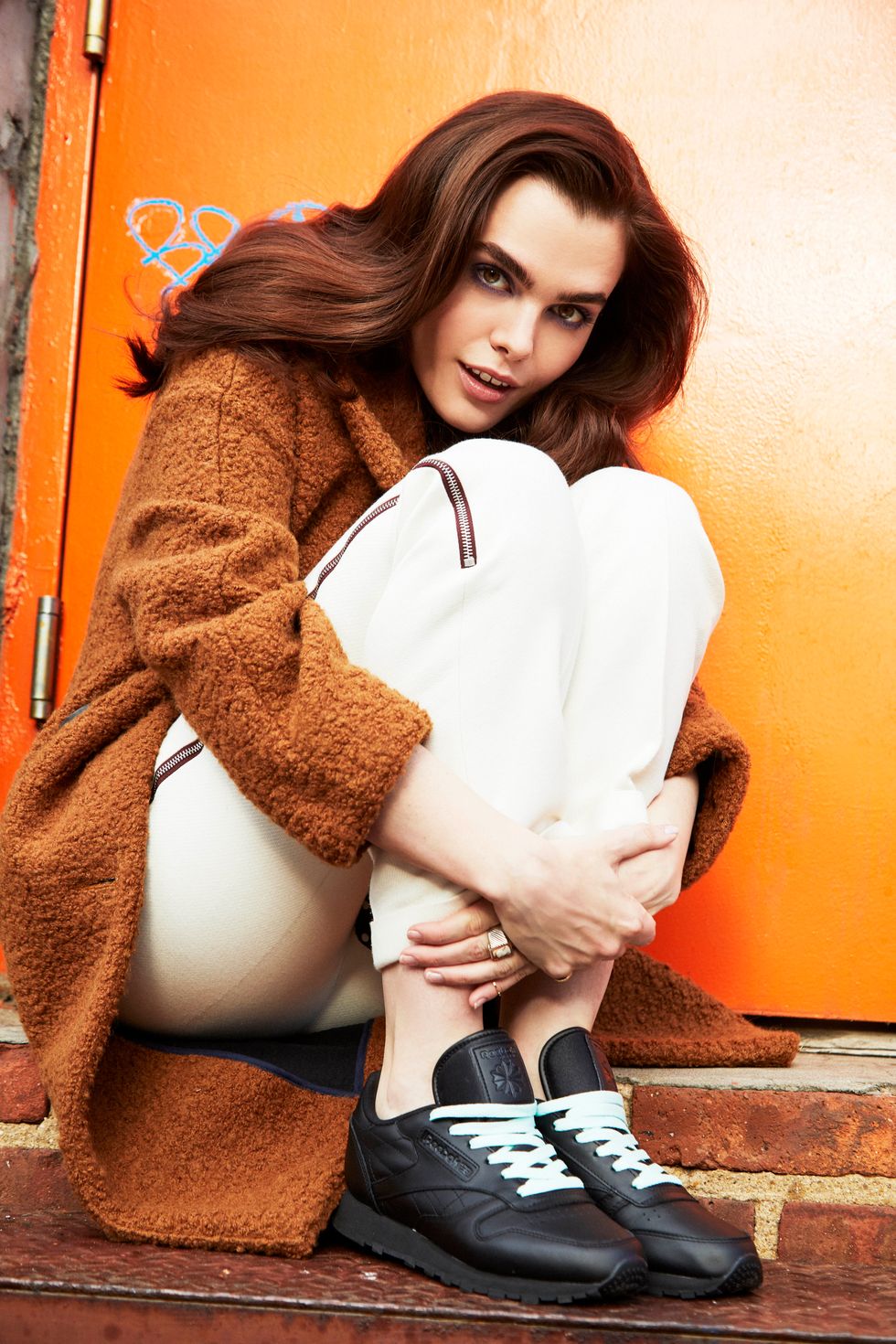 Charli wears Reeboks from The_ONES.
Tell us about the All Woman Project. Where did the idea come from? Why did it feel necessary?
I really felt that there was a divide between traditional skinny models and plus-size models. You never saw those two very different body types photographed together, nor did you see someone in-between those sizes like me. I believe EVERY woman, no matter their race, size or age, deserves to feel represented in the images they see, and that just because you're not a size 0, you have to be photographed in a cheesy or commercial way.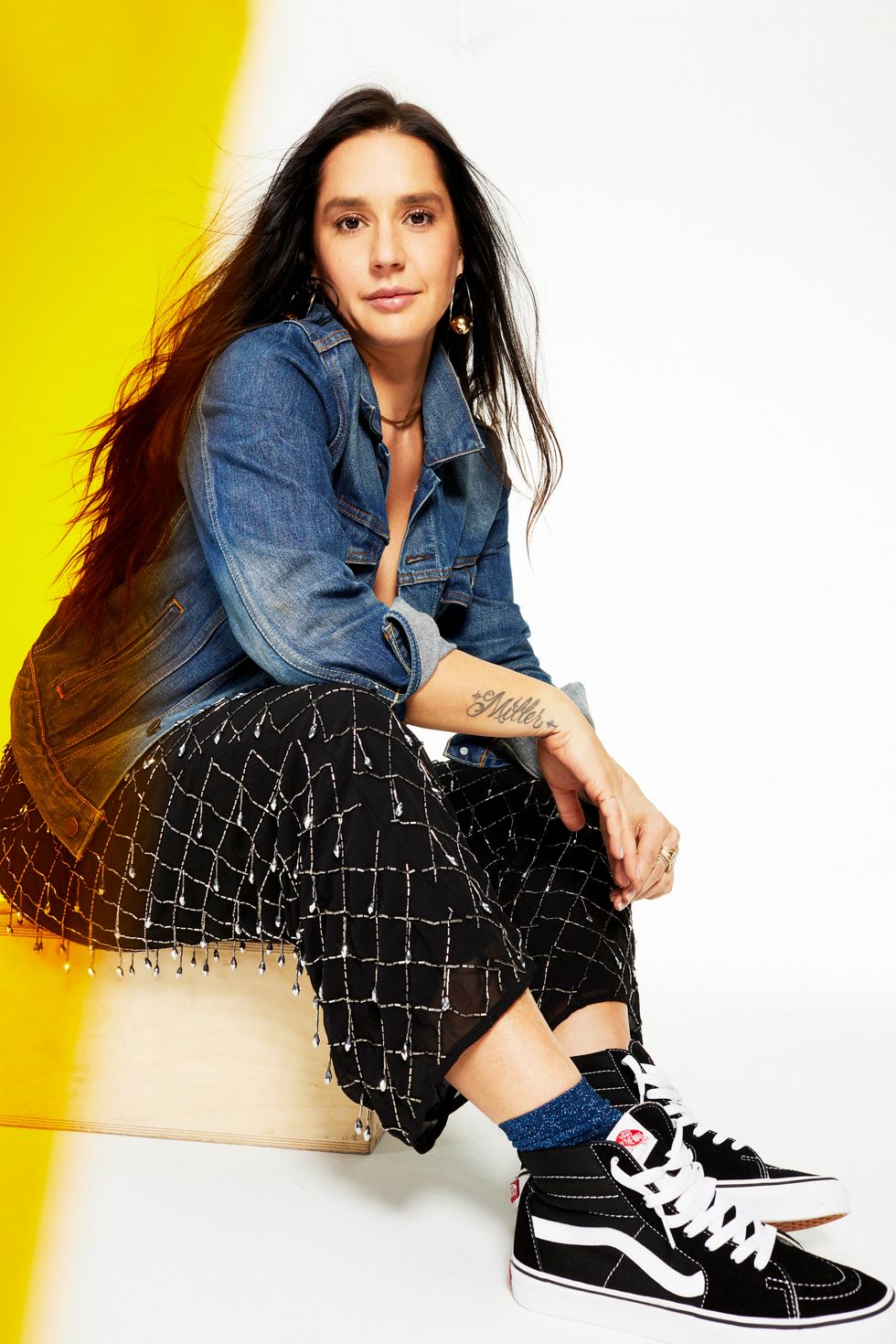 Pia wears Vans from The_ONES.
There's no denying that clothing can be incredibly empowering. Shoes especially can make you feel like a queen. Do you have any shoes that immediately make you walk like a champ?

Vans or Manolo [Blahnik] stilettos.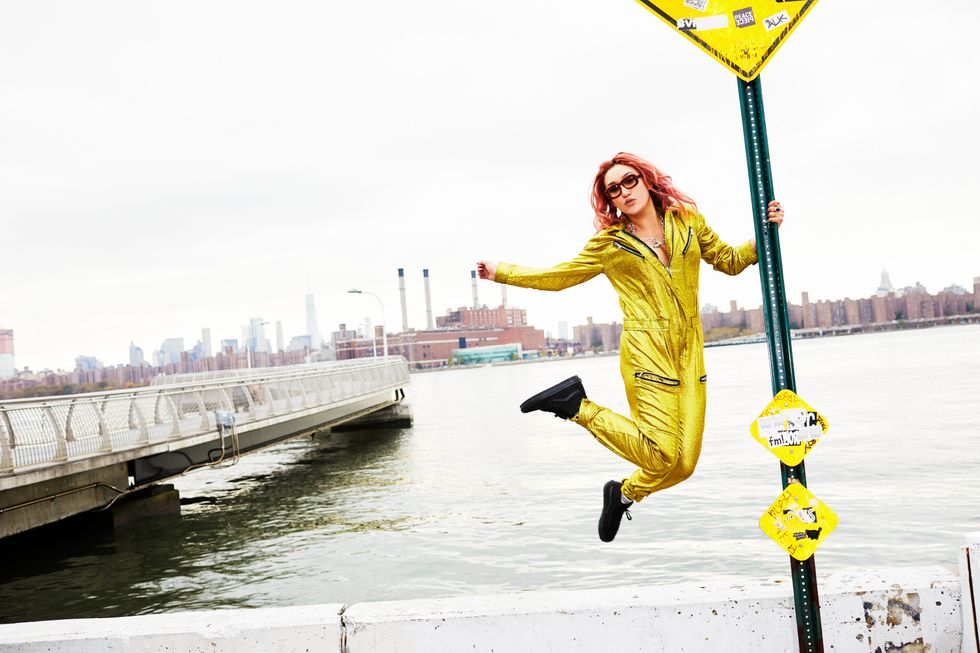 Alana wears Vans from The_ONES.
Is there a certain time of the day when you feel more powerful? Morning? Evening? Weekends?
When I wake up early before everyone and I have time to get ahead of the game and do work is when I feel most powerful. Getting shit done early. Hate waking up late because I feel like I've wasted away a day.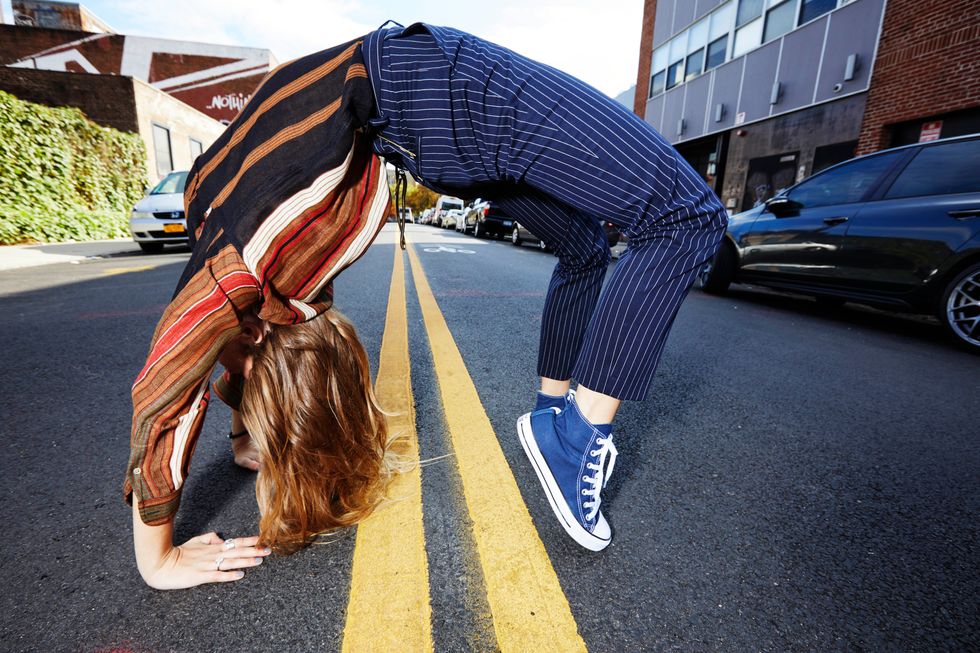 Pamela wears Converse by The_ONES.
There is a lot of talk about "work/life balance" these days. Do you generally feel more powerful in your professional life or your personal life?

Both. My professional life and my work life both stimulate me in tandem. For me, my power, drive, and mods comes from being positive in all aspects and carrying that engird though all that I do and everyone I associate with.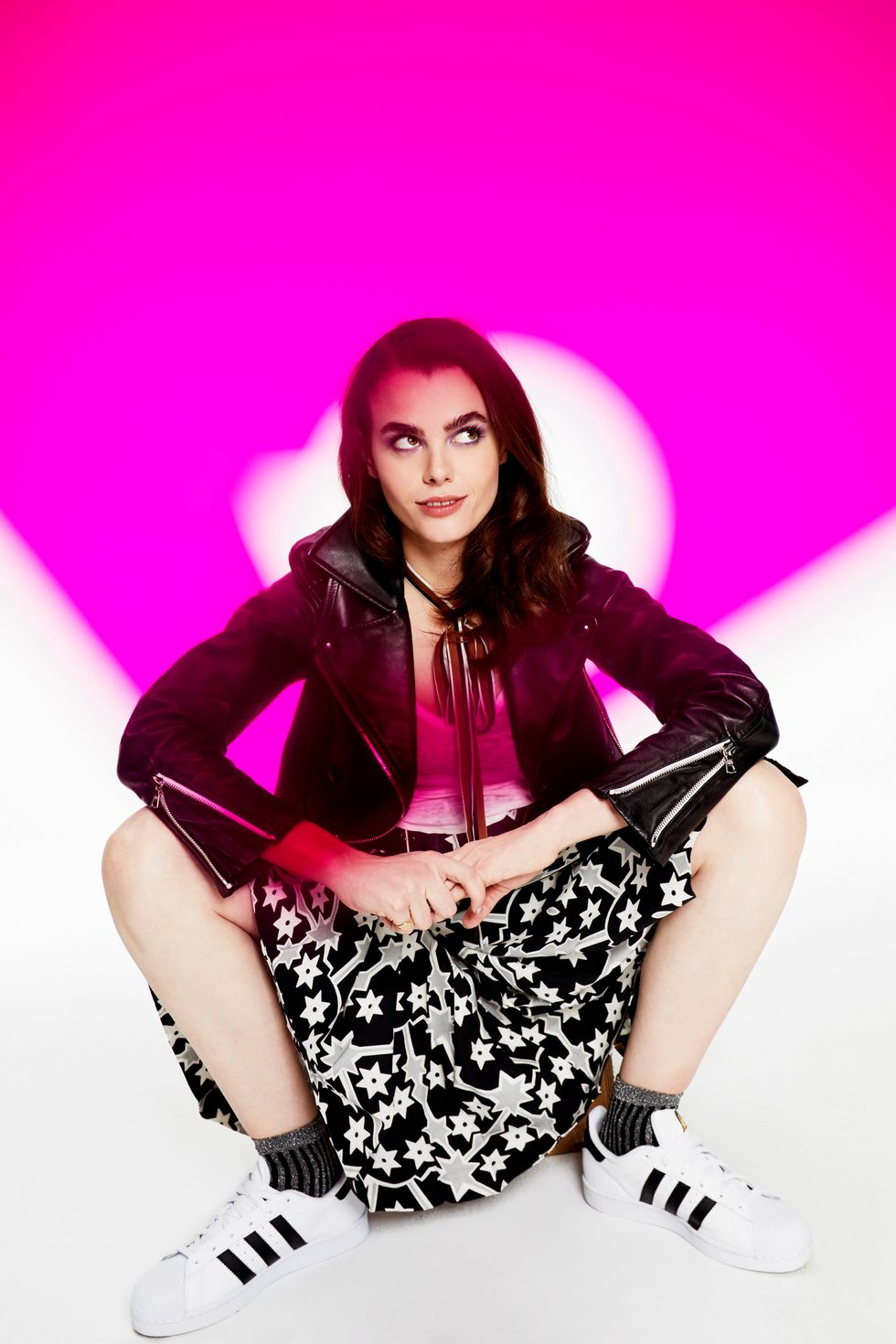 Charli wears Adidas from The_ONES.
Can you describe a moment in your past when you felt supremely powerful?

You know, growing up, I'd always be the person defending others from bullies, but when it came to myself, I couldn't do it. I didn't have the confidence. Once I told my ex-model agency to fuck off for dropping me at a size 2, I realized that defending myself wasn't as scary as I'd thought it'd be - that I owed it to myself. I stood up to everyone who made me feel less of a person and I'll continue to do that.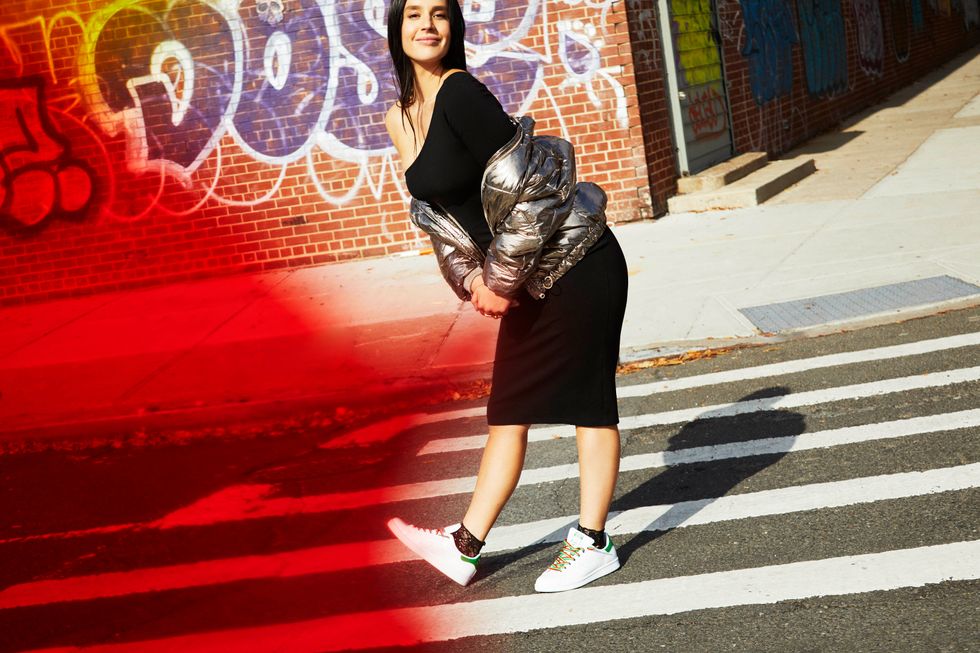 Pia wears Adidas from The_ONES.
Who are some powerful women that you admire?
All the women I know are disrupting the industry: Whitney Wolfe, Emily Weiss, [and] Audrey Gelman. They consistently make me want to do better.
Alana wears Vans from The_ONES.
Who are some powerful women that you admire?
I admire many women who changed the world in their own way. Recently I've really been inspired by Frida Kahlo and her work with her self portraits series as paintings, which I've really wanted to do for a long time. Her life story as well is inspiring to me. The way she dealt with obstacles is something I greatly admire.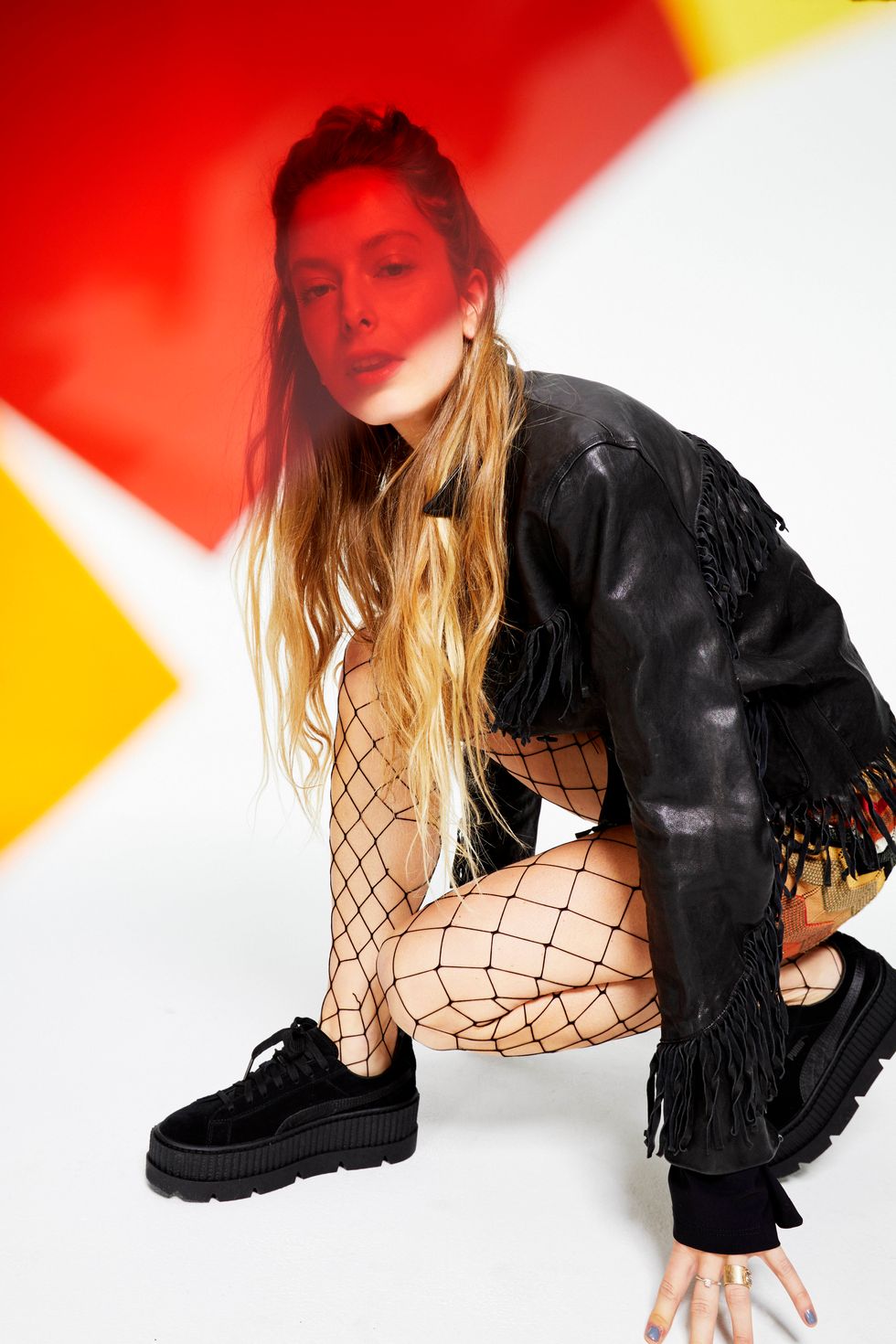 Pamela wears Pumas from The_ONES.
Who are some powerful women that you admire?

Joan Didion. She is to me, as cool as it gets; a cultural icon and author who became a star for all the right reasons. I look up to her sophistication and style.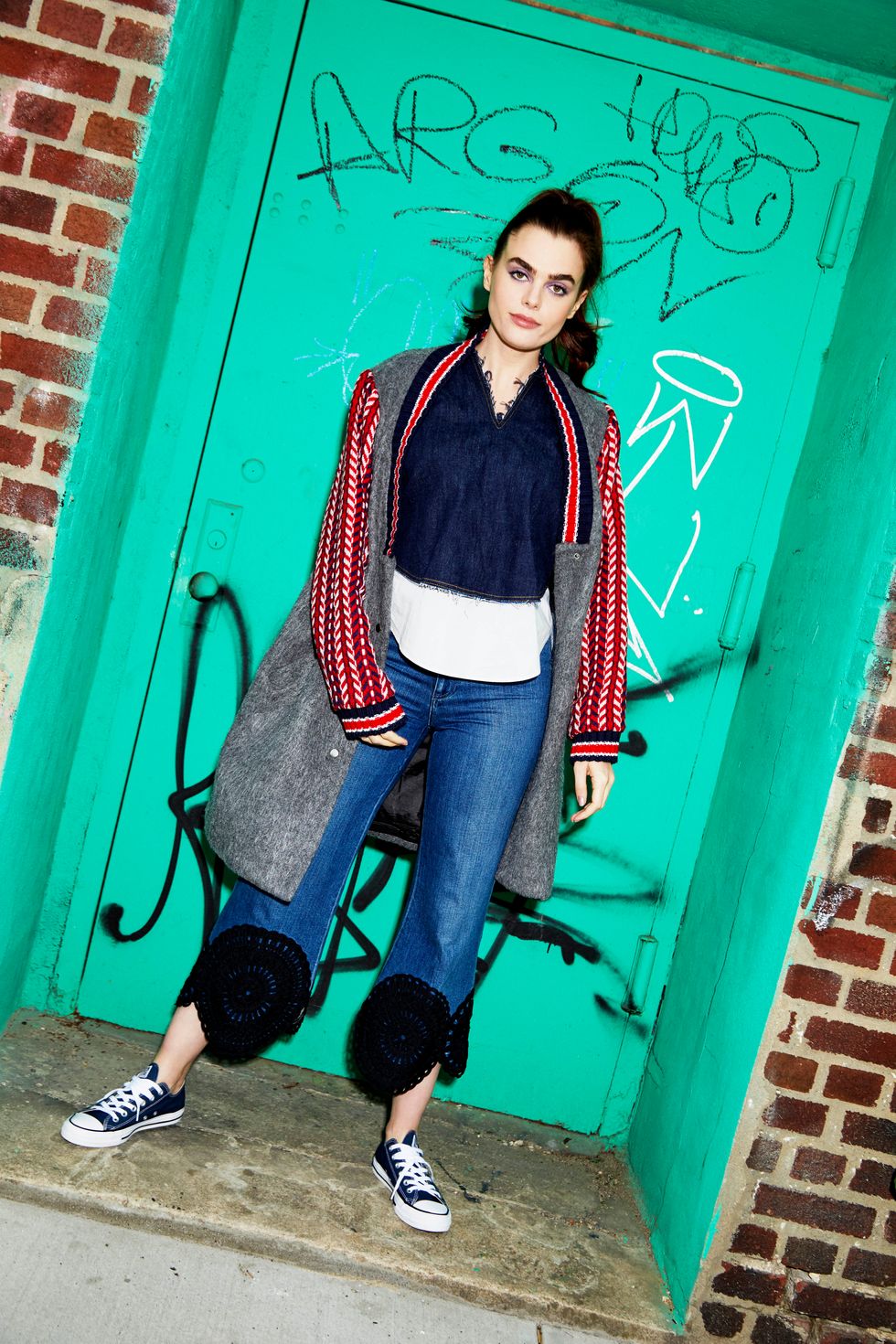 Charli wears Converse from The_ONES.
Who are some powerful women that you admire?

I really admire Michelle Obama. Smart, funny, independent. What's not to love?
Photography: Tory Rust

Styling: Stacey Cunningham
Hair: Lisa-Raquel Baines
Makeup: Tiffany Patton
Nails: Tori H.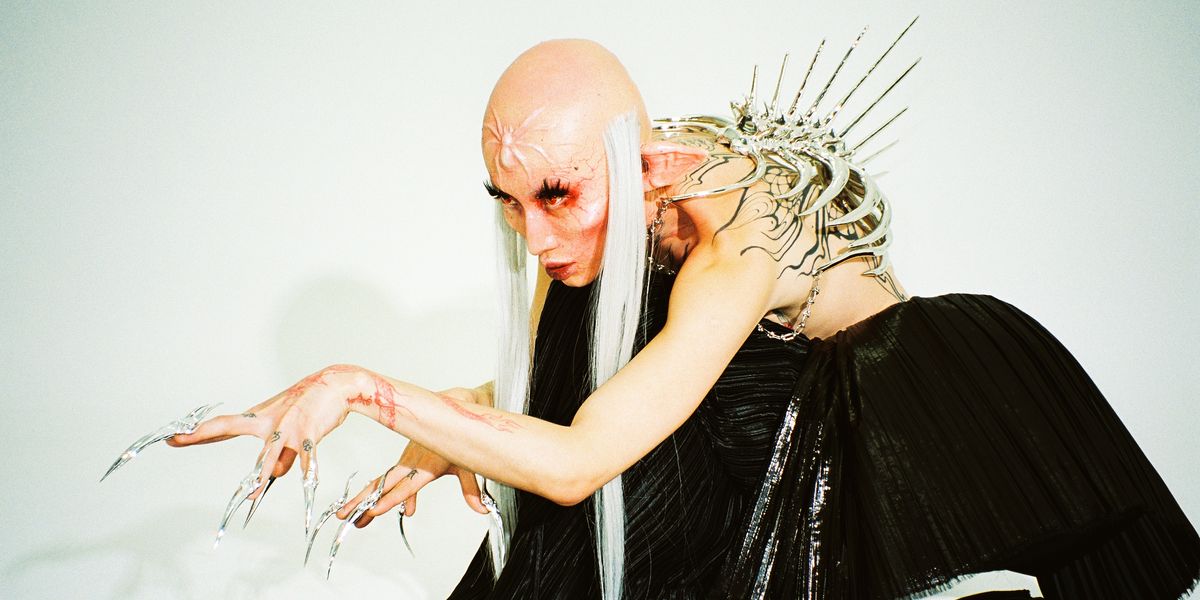 Beauty
Story by Andrew Nguyen / Photography by Sarah Pardini / Styling by Marta Del Rio / Makeup by Kelton Ching
Story by Andrew Nguyen / Photography by Sarah Pardini / Styling by Marta Del Rio / Makeup by Kelton Ching
28 November