Tanerélle is so distinctly herself. She knows who she is and what she wants, and that's a large part of what makes her music so damn good. The R&B artist, though possessing that classic vintage sound, also plays with themes of space and has a futuristic vibe about her and her work.
The artist first hit the music scene with a splash. Her single "Siren," which premiered back in 2015, gained over a million streams, and since then she's also gotten quite the social media and cult fan following. She's become an underground icon for women of color. She's since released an EP entitled 11:11, and now she's coming out with new music. Her latest drop is a song called "Mama Saturn."
Tanerélle spoke to PAPER about her musical journey, her new single, and her upcoming debut album.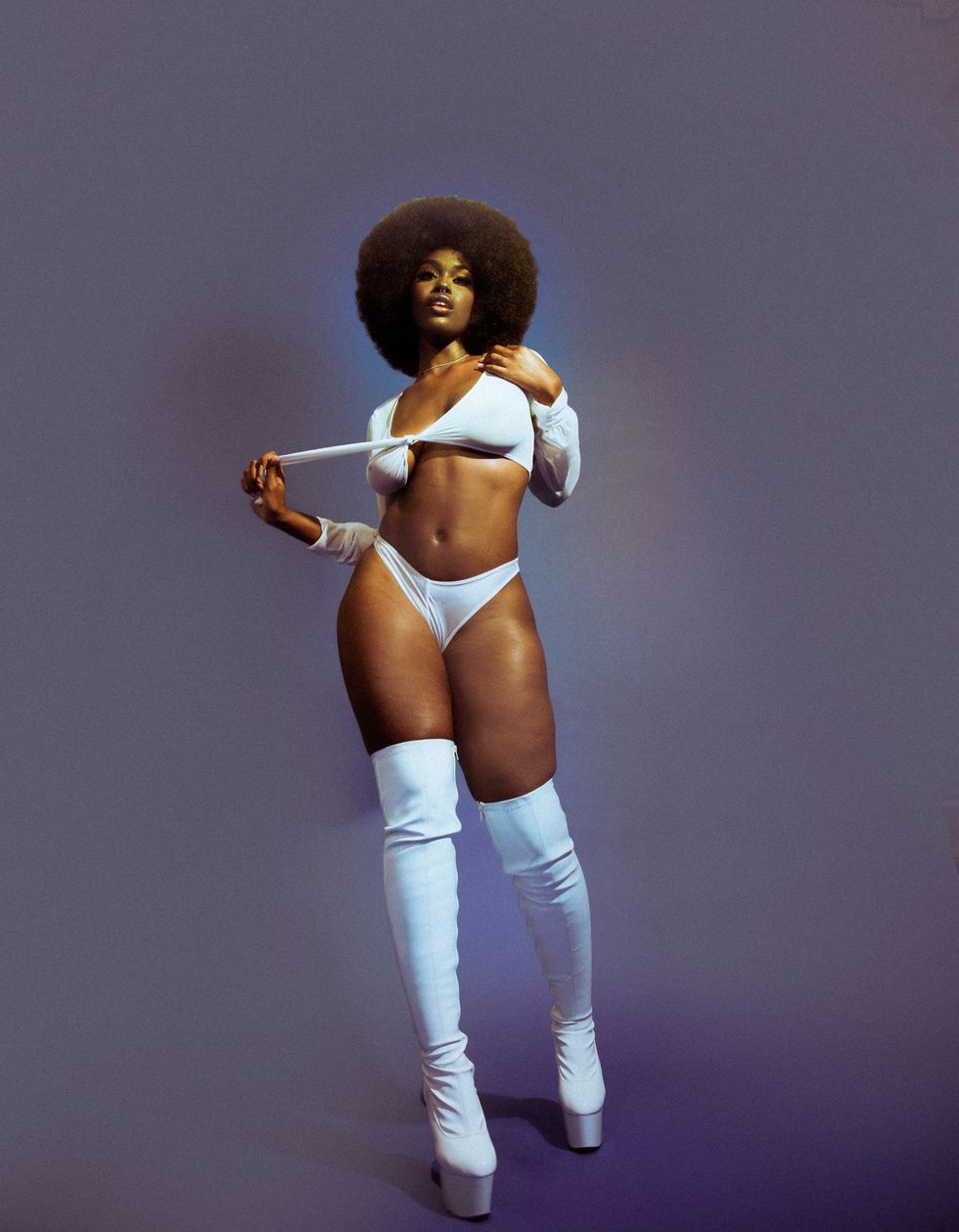 How did you know music was something you wanted to do? Was it something you knew you would do since childhood?
For as long as I can remember, music has been my everything. The early years of my life weren't exactly stable but music was always at the center of the happy times so I always felt a strong connection to it. I knew that I wanted to be a musician when I was 8 years old, that's when I started writing songs. They weren't serious songs then, just parodies of songs I loved, like I wrote a song to the instrumental of Bone Thugs N-Harmony's Crossroad but it was about all of my favorite foods.
What inspires your music in general?
The human condition is always at the center of my inspiration, the intricate parts of us we most times seem to run from, succumbing to things we shouldn't, indulging in things we absolutely should but are afraid to, love, i write about love a lot, the good parts, the not so good parts, women empowerment and space. I'm enthralled with space. The fact that there's so much out there while I'm here gives me this sense of longing, so I put it into my music to kind of etch myself into it as if I'm there.
What inspired "Mama Saturn"?
I wanted to write a song about surrendering to love in such a way that the love not only sets off evolution for myself and my partner but for mankind. The name came from a moment of me trying to think of a planet that makes me feel yummy and I've always been drawn to Saturn, her dimensions, her auroras, the sound of her rings and one of my nicknames that someone very important to me, gave to me, is Mama, so I just put the two together. The first line of the hook is "close my eyes, embrace my matter, swing my hips as if they bear the rings of Mama Saturn". The thought was that someone's love was strong enough to make me feel like an entire planet.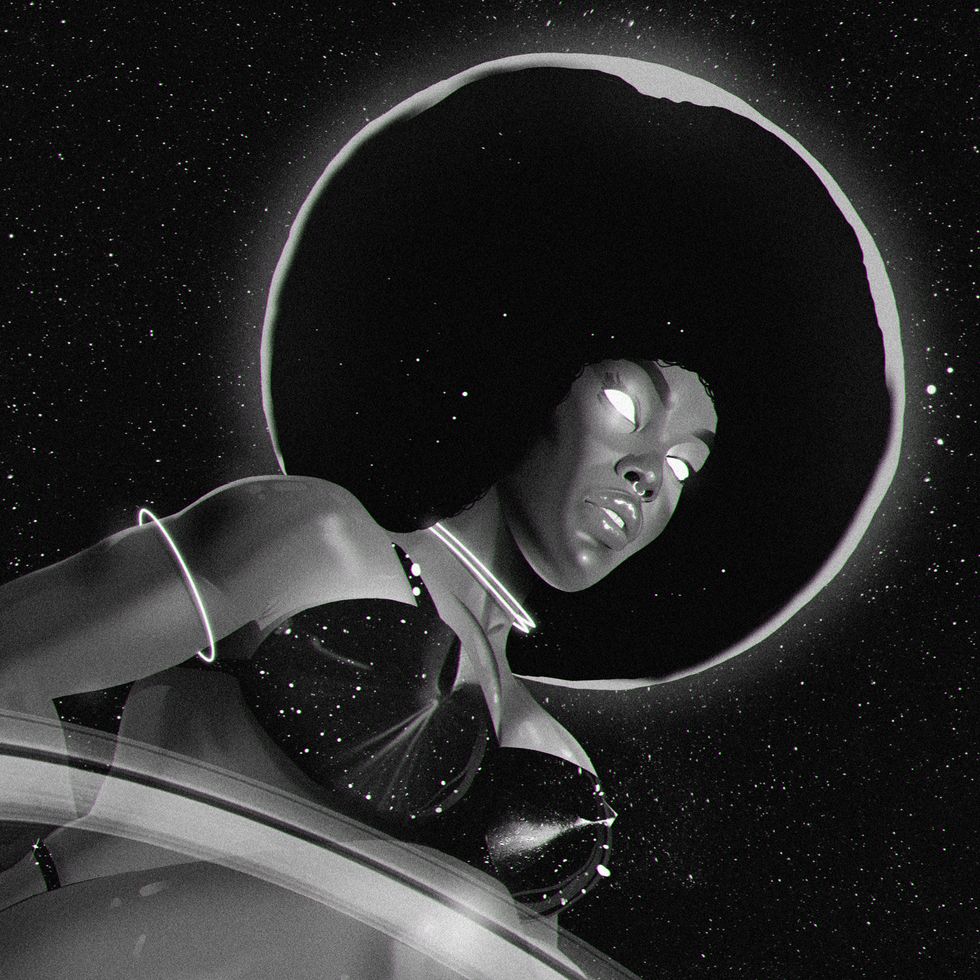 How do you feel that this single is different from your past work?
Introducing the theme of space into my songs definitely sets them apart from my earlier work. Space is expansive, so allowing myself to sink into the love of it not only pushes me lyrically but actually teaches me a lot. I really do my research and I get excited about it. Like for "Love from NGC 7318" I never knew what NGC 7318 was before I wrote that song, but I knew I wanted to write about two worlds colliding, something beautiful and slow but also not meant to last so I dug into finding something out there that could represent that and that's how I discovered Stephan's Quintet and NGC 7318. It's kind of crazy the rabbit hole I go down when I'm writing.
What has your musical journey been like since making 11:11?
Its been beautiful. I've literally witnessed myself become a woman through my work and it's insane to see. Nothing has been perfect but everything has been necessary and I feel that's all I can really ask for.
What do you hope to do more of?
I want to finally start doing some music videos, getting my vision into motion. And I wanna tour!! I wanna get on stage and perform and really experience my music with others. That's like the only piece of the puzzle that seems to really be missing. Lately I've seriously been going over why I haven't been feeling very fulfilled and it's that, that younger me and even the me now that sings in the mirror with a brush, she's ready as fuck to get out. I want those moments.
What's next after "Mama Saturn"? Should fans expect more?
I'm gonna drop a few more singles and then release my debut album in 2020, which I'm super thrilled about. It's very me. I'm excited for people to listen to it and go "ah, that's what she meant." I'm excited for them to heal, feel and celebrate.
Listen to "Mama Saturn," below.