Hot models in underwear AND a charity fundraiser? I was so there. And in fact, I helped organize it. Shaokao and Niki Cheng from the Bo Concept furniture chain and I have a history—I appeared in a commercial for Bo Concept, and the store accessorized my humble abode with a leather couch and some wall units that have made things look way more organized. Well, they were planning to open a Calligaris furniture store at 55 Thompson Street, so they recruited me to help turn the opening (last Wednesday) into a saucy event that went beyond your typical furniture showroom ribbon cutting. I got PAPER's own Mickey Boardman to cohost with me (fresh off our joint appearance on America's Next Top Model) and hit up Ricardo Muniz from Chulo underwear to put on a fashion show—since the only thing hotter than a marbleized kitchen table is a bevy of attractive people in their skivvies.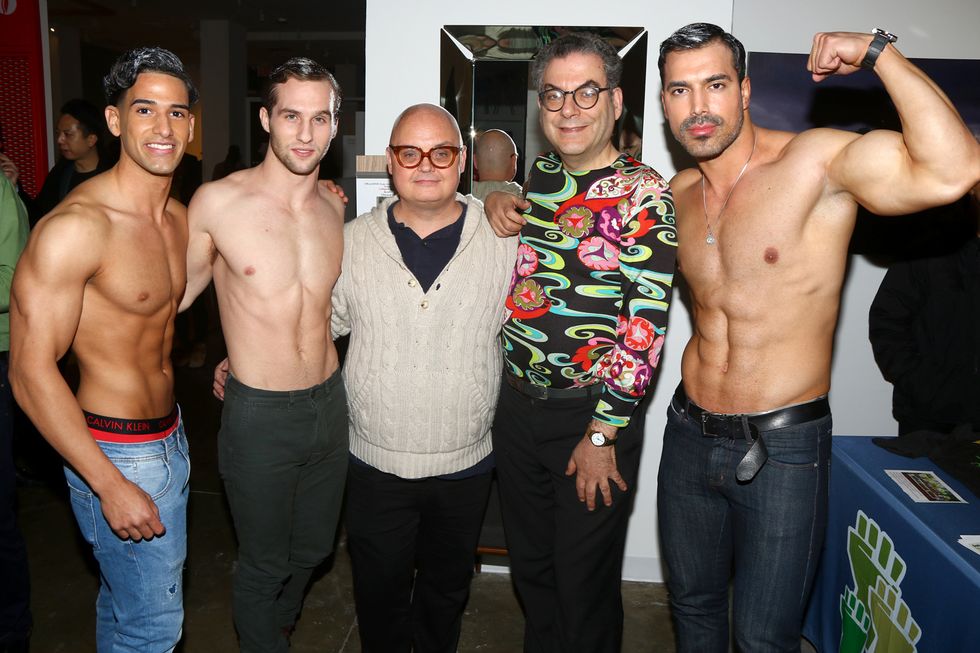 And in the process, we all made the event into a benefit for Mickey's favorite charity, CITTA, as well as for some of Chulo's pet causes. In the process, I jumpstarted my supermodel career by being dragged into the show as the very last model—though, to the crowd's delight, I wore a hoodie and full pants! I also shoehorned my resuscitated singing career into the mix by then singing "Where The Boys Are" as I made inappropriate remarks to the models. (Really sensitive stuff like "I'm in heaven" and "I just orgasmed." Fortunately the crowd was drunk by this point, so they giggled appreciatively.)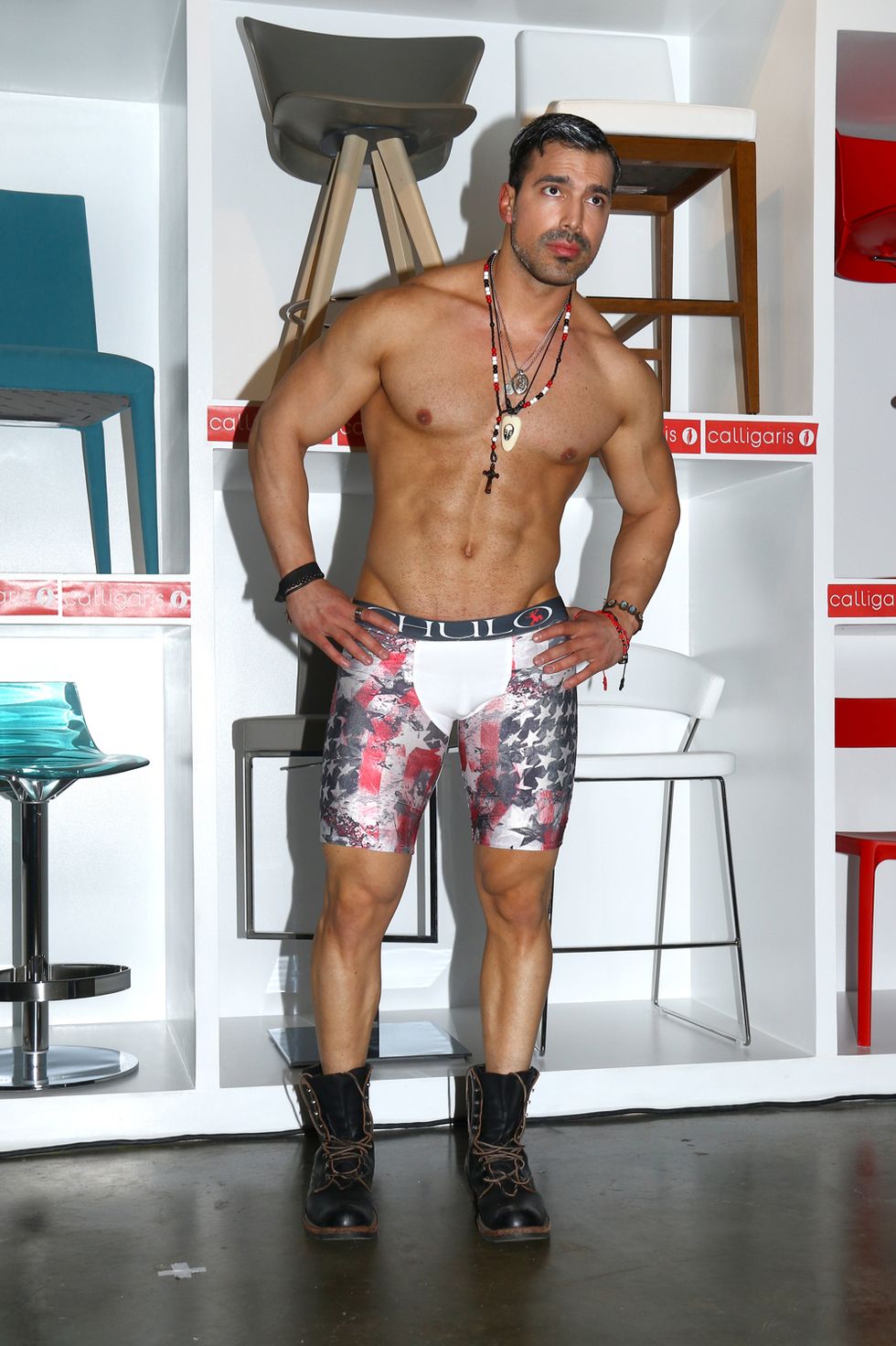 What preceded all that was a dizzying procession of hotties—13 men and two women—who sported all kinds of Chulo attire (like jogging pants and T-shirts) in their first strut through the store, though the second time around, they had gotten down to basics and were sporting a lot less, thank God. The crowd of photographers, scenesters, and people taking selfies stood with their tongues out as these walking fleshpots sashayed, flexed, and flirted with the crowd, some of them ultimately gathering around me as I crooned and sweated bullets.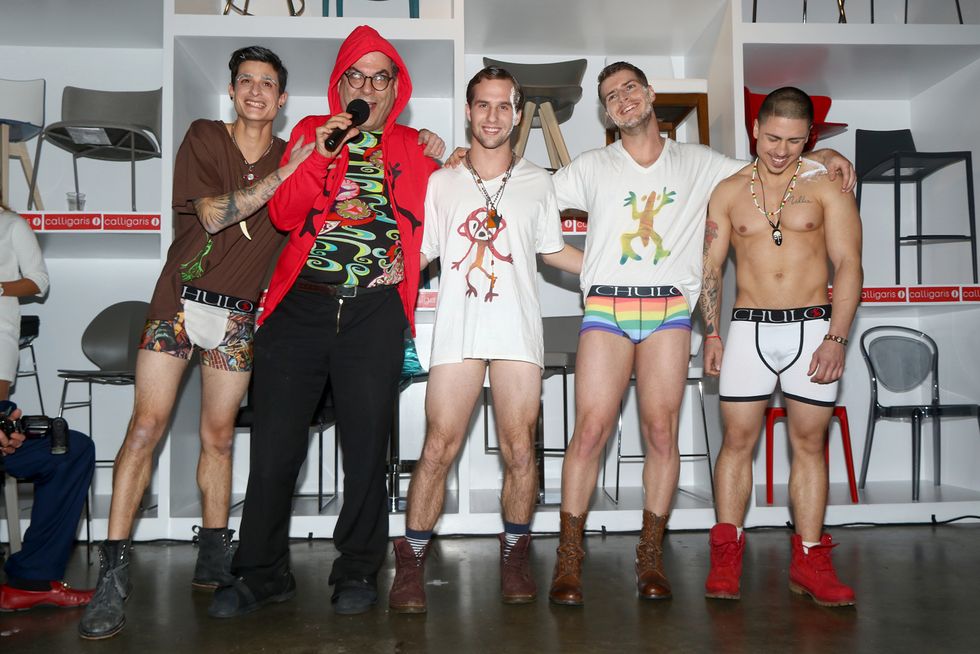 The man behind the show, Muniz, is a dynamo who from the beginning had boundless enthusiasm for this, Chulo's first official Fashion Week entry. He was on top of every detail, and the day before the event, I was stunned when he sent an itemized schedule for everyone, from "6 PM: Press arrival with backstage access" to "9:30 to 9:45: Final raffle sale and collection of donations." One of the items that was auctioned off was a dinner with me and Mickey at Indochine, and I got back on the mic to add "Sex included!" It sold anyway!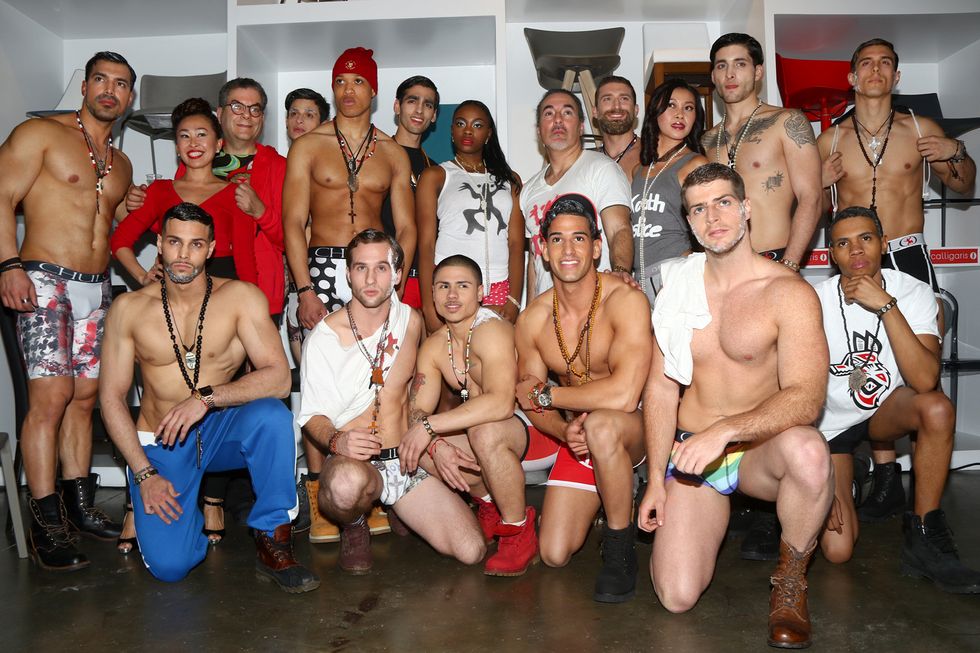 There was only one person who wanted no part of this steamy event. R&B singer Keyshia Cole had her people come in early in the evening and scope the bar to see if Hennessy was available. There wasn't, so she didn't come in! Good—that gave the underwear dudes one less distraction away from ME.
All photos courtesy of Wilson Models.