Superbody is a tiny indie band with enormous music — and maybe the greatest '80s pop act to emerge from 21st century late capitalism. The outfit is the Tennessee basement-born and bedroom-produced DIY fever dream of 24-year-old producer and musician Robert McCurry. Until recently Superbody was a duo of McCurry and Caleb Dills who together, out of Chattanooga, crafted two albums of weirdo lo-fi '80s-inspired disco-pop, deliberately overstuffed with the indulgent synthesizers and pulpy electronic twangs of the post-1878 Billboard charts. Their semi-ironic but genuinely catchy tracks and kitschy-as-hell aesthetics have found them sharing stages with Dorian Electra, Diane Coffee and Shannon and The Clams, and even featured on the New York Times Fashion's Instagram.
Related | Mona May Dresses Dorian Electra In Iconic Movie Costumes
Now, McCurry has taken Superbody solo. He performs live and in video in the alter-ego of Bobbi Superbody: a faux pop star pastiche that's equal parts cowboy, George Michael and Napoleon Dynamite. Today, he's debuted his first effort as a solo Superbody: "Hollywood." The irreverent, campy video expands the narrative of hapless aspiring pop star Bobbi Superbody, as he sashays around Hollywood, moustached, mulleted and single-earringed, like the clown of '80s Hollywood on a quest to Make It. He practices his terrible dance moves on the beach, under the pier and on palm tree-lined streets; puts casting directors to sleep; and bribes his way into a role in a soft porno so low budget his partner is a blow up doll. It watches like an offbeat comedy that might've been written by Spike Jonze, forcing us to stew in the indignities and excesses of the entertainment industry. However, the track: a euphoric '80s pop bop featuring a buoyant bassline, beachy guitar, plinky synths and an extra-cheesy clap-line stands on its own aside from the cinematic video.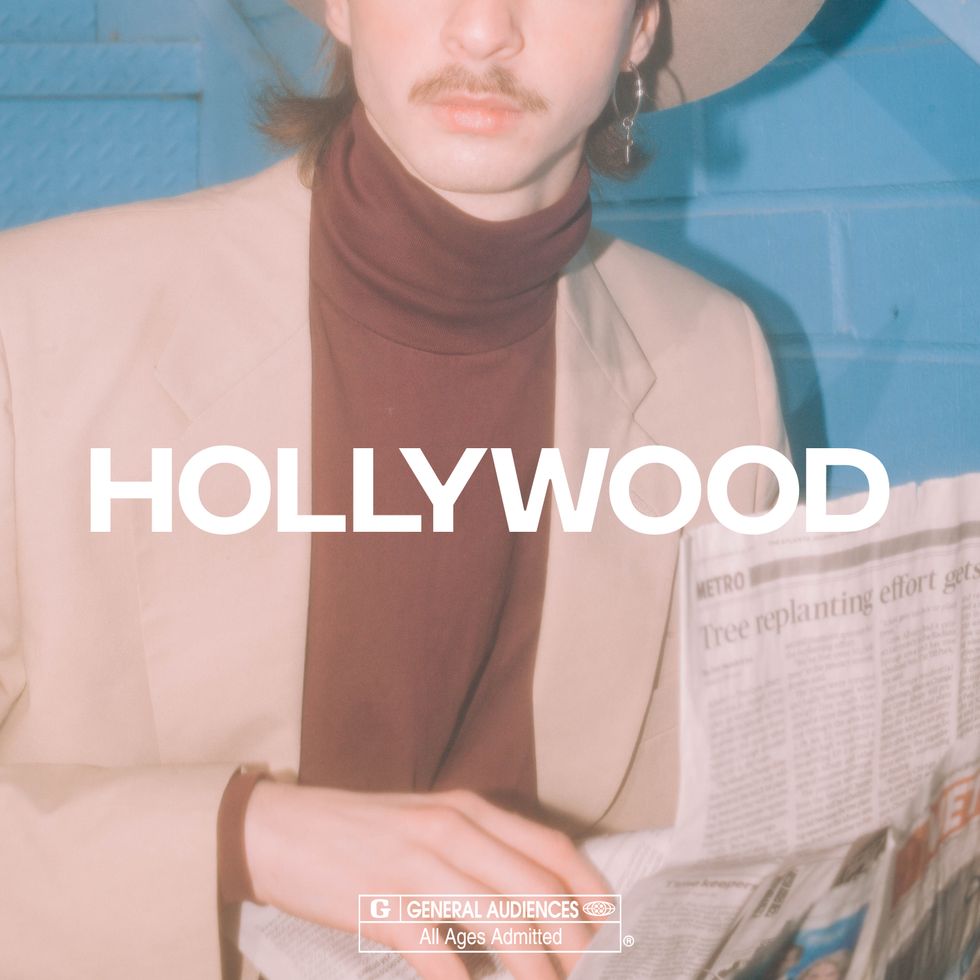 Frequently collaborating with creators like Dorian Electra and Weston Allen (director of Electra's "Career Boy" video, and who makes an appearance in "Hollywood"), Superbody's irreverent comedy and performative grandeur mark them as a member of the renaissance of alt-pop creators using camp and satire to poke fun at the absurdities of our lives — and make sure everyone has a good time.
Related | Dorian Electra Is a Sexy Workaholic in 'Career Boy'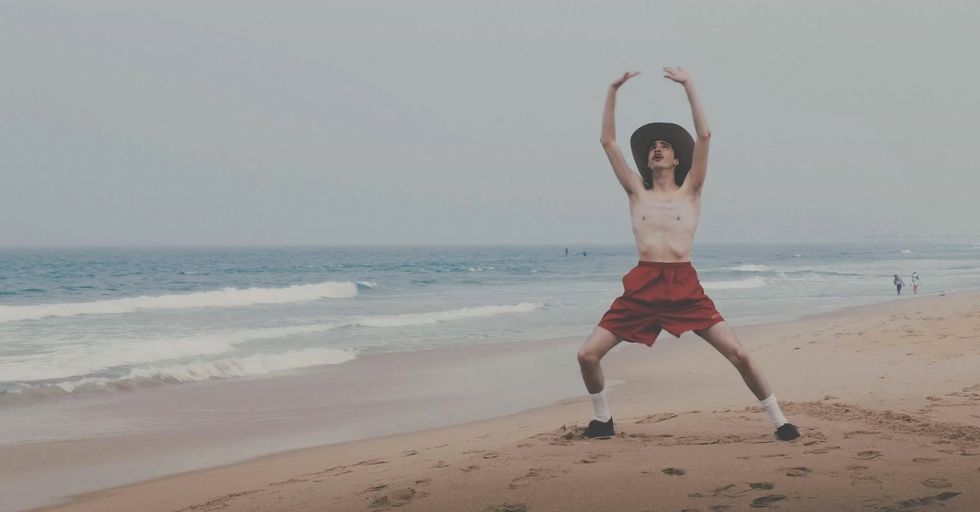 "I was approached by Playground who directed the video, over a year ago to come to Los Angeles to make something. Not knowing if could feasibly make the trip I wrote 5 songs with "Hollywood" somewhere in the chorus so that it would force me to find a way to go to LA to work with them" explains McCurry aka Bobbi Superbody. He says: "I hope people take away from the song that it is hopeful and endearing but ultimately I am making fun of people like myself that think that they have a shot in the entertainment industry when most of us will never see our dreams come true."
Watch Bobbi Superbody fumble around "Hollywood," below, and look out for Superbody's upcoming projects.
Photography: Ben Searles