Strange things always happen to Stormy Daniels, though the most well-known involves an orange-hued politician, a cover-up conspiracy and a highly publicized legal battle.
But that's not what we're interested in discussing during our conversation over mid-day drinks at a mall in the San Fernando Valley. Rather, we're here to talk about the dramatic, emotional and just plain wacky occurrences that transpired while she was filming OUTtv's new opposites-attract dating series For the Love of DILFs, including a supernatural incident that almost took out a hot tub full of daddies and himbos.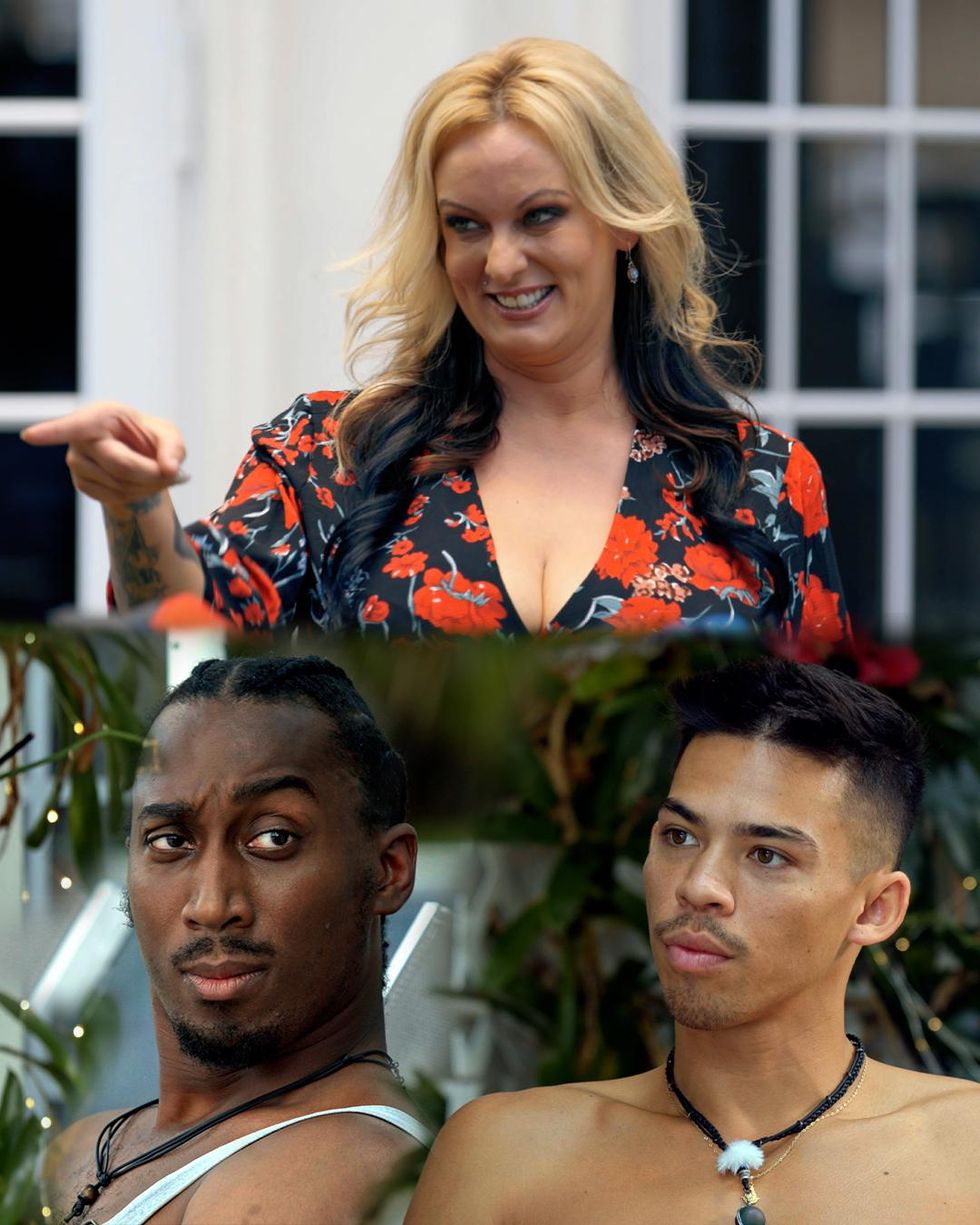 As the dating show's host and in-house relationship advisor, the director, producer and former adult star-turned-paranormal investigator spent several weeks living in a South Florida mansion with a group of "young" and "pretty" himbos trying to find the hunky daddy of their dreams. Joining her was Susan, the haunted doll who became a point of contention amongst her Surreal Life castmates, mostly due to their inability to accept her as a member of the household. Unfortunately, this was also the case with a few contestants from For the Love of DILFs, who "ran in freaking out" after spotting Susan in a window overlooking the pool, where "they said they were making fun of her and were taking photos without asking."
"And then a palm tree instantly broke in half and landed next to them in the jacuzzi," Daniels recalls, before launching into a story about how it was amazing to be around "40 gorgeous men and none of them were trying to fuck [her]." Instead, they were more fixated on her husband — another former adult star who was acting as the show's cinematographer — and were likely responsible for an overnight uptick in sales of his dick molds.
Despite their desire to have sex with her husband, not to mention the interpersonal drama required for any good reality show, Daniels says that all of the contestants were ultimately there to form real connections with each other through date nights and challenges. After all, Daniels explains that For the Love of DILFs is a far cry from the Love Islands and the Too Hot to Handles of the world, as it's a dating show where the $10,000 cash prize is "to invest into their relationship."
"They have to spend it together, so it's not $10,000 each. It's for things like trips or bonding," she elaborates. "One couple even said that if they made it, they were going to use it for a cross-country move to be together."
Not only that, but Daniels — who is a member of the LGBTQ+ community herself — believes the show is truly reflective of both daddy and himbo subcultures, seeing as For the Love of DILFs is helmed by Daddy TV, a queer production company that wanted to ensure the true-to-life casting was representative of the "organically diverse" nature of many daddy/himbo partnerships.
​"It feels more authentic because the producers, directors and writers of the show are actually from the community and they understand them," she says. "So as ridiculous as it is, it's not exploitative."
Daniels continues, "I've seen some shit, and this doesn't feel like some more mainstream Hollywood show that's like, 'I'm cashing in on this community of people.' Everyone working on it is young. They're in the scene."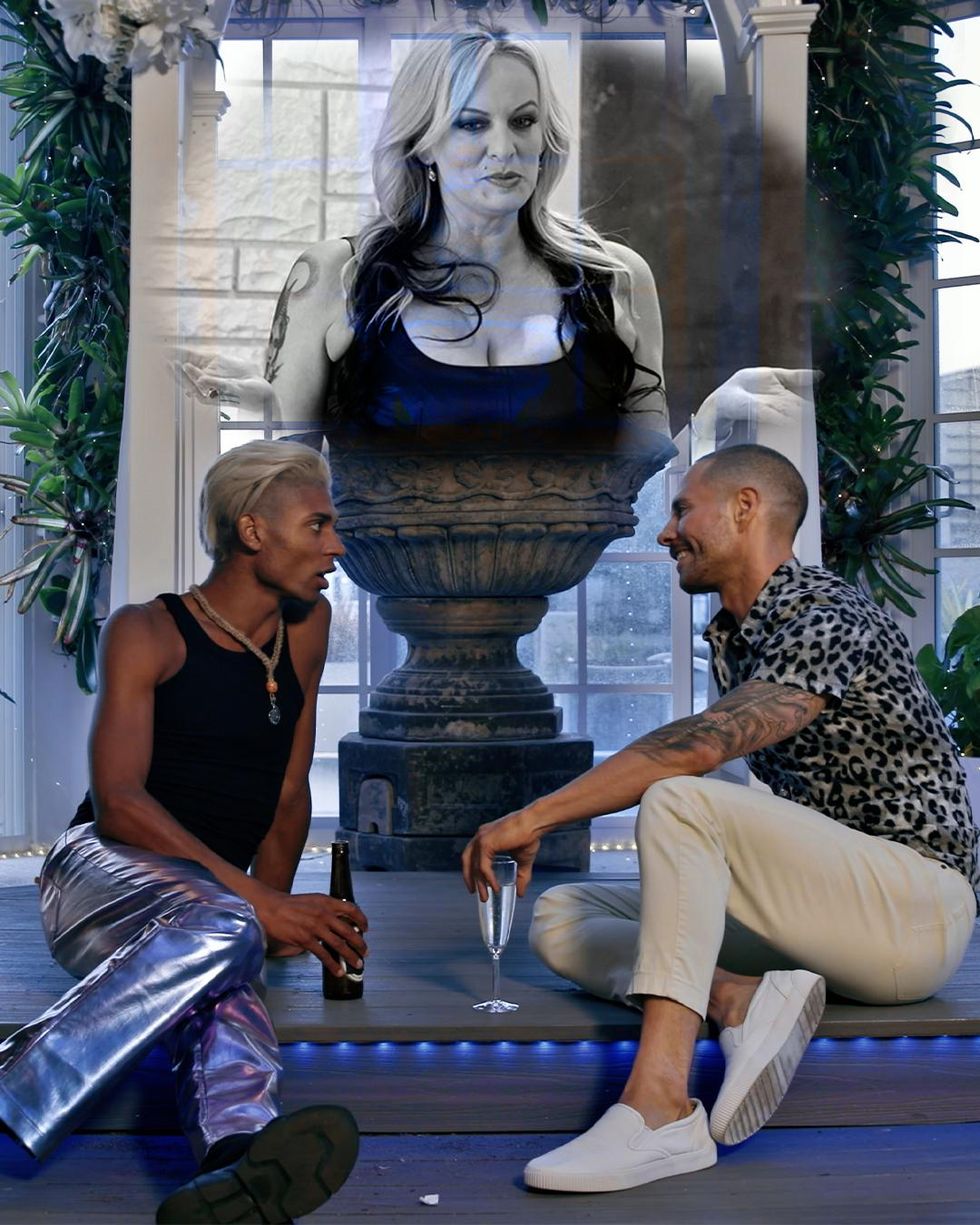 As for critics who argue that a bisexual cis-woman shouldn't be hosting a show about gay male relationships, let alone doling out advice, Daniels notes that she had "no real influence" on the dynamics or organization of the show, other than sometimes being the "tiebreaker" during a few of the challenges. And even then, the real heart of the show is fostering "true connection," not just "the chemistry or who won an athletic challenge or a challenge based on luck," which makes Daniels the perfect host, according to Daddy TV co-founder Topher Cusumano.
"There was no better person to help these men find love with each other than Stormy. She adds so much humor and heart to the show. You can tell just by watching how she was genuinely invested in the singles and their happiness," Cusumano previously told Deadline, while OUTtv CEO Phillip Webb added that Daniels has "a long public history of standing up for the LGBTQ+ community."
​"That allyship, star power, and relationship expertise make her the perfect fit to helm a show about guys hunting for love," Webb said, a sentiment that Daniels goes on to echo in her own explanation.
"I have a huge gay fan base. I've spoken out and given people the courage or the platform to stand up for themselves and be fearless," she says before taking a swig of her drink. "And maybe the producers thought that after seeing Trump naked, you couldn't really shock me."

Welcome to "Sex with Sandra," a column by Sandra Song about the ever-changing face of sexuality. Whether it be spotlight features on sex work activists, deep dives into hyper-niche fetishes, or overviews on current legislation and policy, "Sex with Sandra" is dedicated to examining some of the biggest sex-related discussions happening on the internet right now.