A few weeks after its hometown of Seattle banned plastic straws citywide, Starbucks announced plans to remove the environmental menaces from its more than 28,000 stores for good. The coffee giant said in an announcement that it will be "strawless" by 2020, which it estimates will eliminate more than one billion plastic straws per year.
Starbucks will instead serve its iced coffee, tea, blended drinks and other frappuccino-adjacent treats with strawless lids made specially to reduce spillage. These lids are already available in 8,000 locations in the U.S. and Canada, where its strawless-lid rollout will continue before moving onto Europe.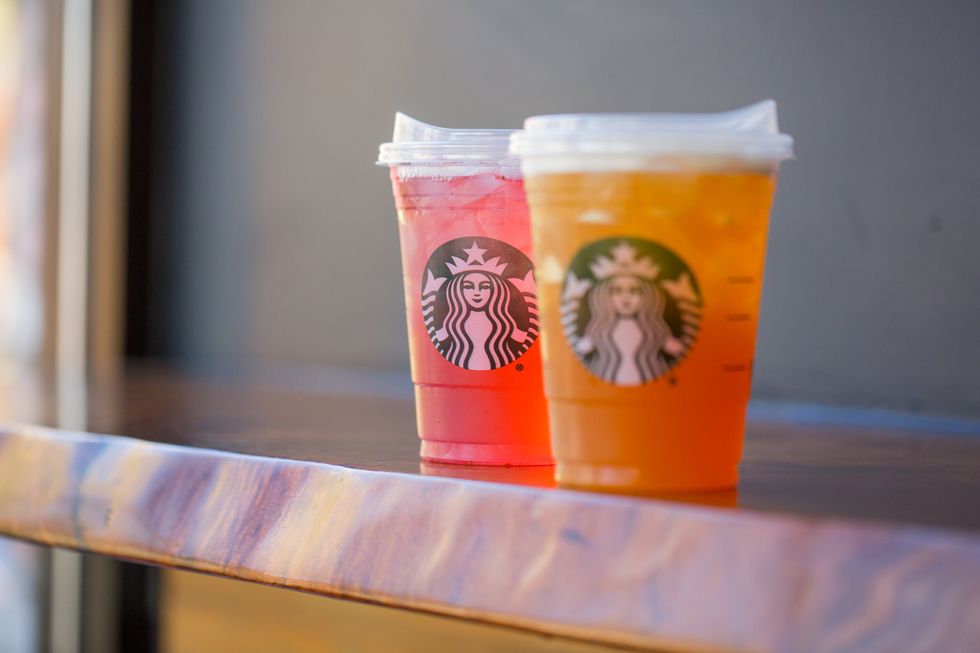 The company also announced it will introduce alternative-material straws for some beverages, which may be helpful to disabled people who require straws to drink independently (though advocates have said that non-plastic materials do not provide the same usability as plastic). This will also appeal to the celebs and fashionable people of the world who can't stand the thought of coffee staining their pearly whites.
Starbucks is of course far from the only company to reduce straw use; major chains like McDonald's, Burger King U.K., Ikea and Alaska Airlines are also working on ditching plastic. Awareness of the damage plastic straws, which typically aren't recycle and instead degrade into microplastics later ingested by sea life, has increased rapidly in the past year and a worldwide movement to end their use is picking up steam. Starbucks' move to ban them is a big step in the right direction.
Photos via Starbucks