SG Lewis tried to slow down — and failed.
The singer, songwriter, multi-instrumentalist and producer is taking 2023 to leap ahead with an entirely new sense of self, an understanding of life's dualities and, yes, brand new music.
Sam "SG" Lewis is no stranger to the dance floor. Over the past few years, SG has supplied us with some of the biggest records the dance-pop scene has to offer: "Hurting" with Aluna, "Better" with Clairo, as well as the massive "Impact" with Robyn and Channel Tres and his very own "Chemicals," both from his 2021 futuristic dance debut times.
That's not even to mention the collaborative ouevre he's carved out with established icons and bonafide superstars like Sir Elton John, Dua Lipa, Victoria Monét, Mabel, Jessie Ware, MØ and, most recently, Tove Lo on two standouts from her most recent record, Dirt Femme. He's a man of taste and he's here to stay for the long haul.
Just a few months after dropping times, SG wasted no time jumping back into the studio to work on a follow-up — out of boredom, mostly, he says. The result is the unlocking of a new level of duality for SG on his second full-length album, AudioLust & HigherLove, out January 27.
"The album is clearly split into two worlds," SG observes. "AudioLust is the darker, lusty, infatuated, short-lived and ego-driven version of love. The second half represents a much deeper, actualized and fulfilled version of love."
The immersive record finds him digging deeper into these themes all while treating us to a higher level of timeless pop ecstasy. Read on for PAPER's conversation with SG Lewis about his most introspective record yet, support from the LGBTQ+ community and the collaborations he's aching to make happen.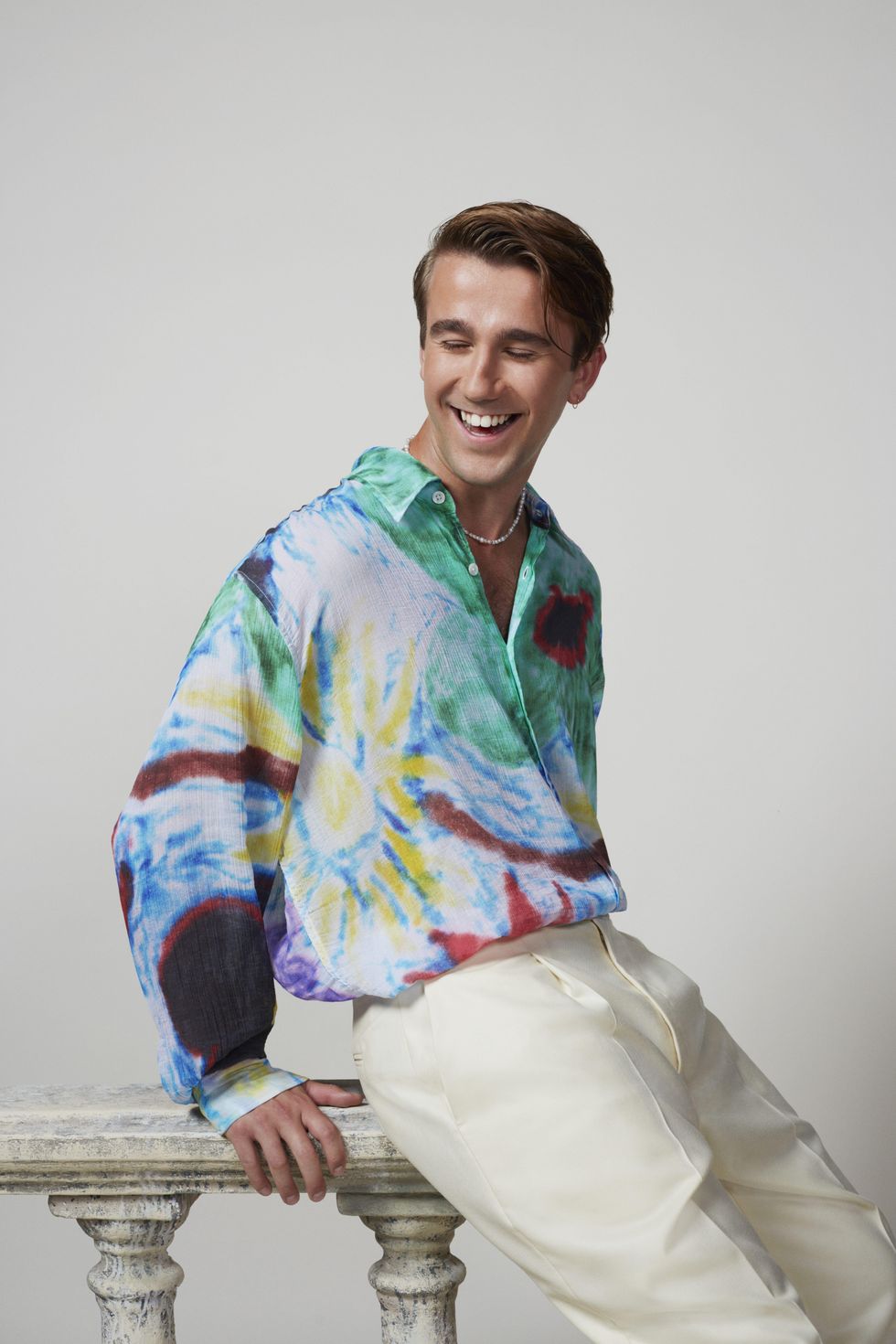 The turnaround for this album happened pretty quickly for you following times. What made you jump right back in?
I always had the intention to take time off, I wanted to go traveling and absorb some new experiences. I handed in the last album and took like a week off and then I was bored. I thought,
I better start a new record
. I launched straight into it.
Did the title AudioLust & HigherLove come to you before or during the creation process?
The last album sort of felt like an outward-facing observational album about other people.
times
was about taking inspiration from a time period and other people. During the pandemic, I felt this forced sense of introspection and isolation. I spent a lot of time thinking about my past relationships and relationships with other people around me.
When I started to write music [for this album], I found it falling into two categories — two different ways to kind of approach love and relationships. One being more lust-driven, with a rush and a toxic version of a relationship. Then there is the more fulfilled and actualized version. As I started making the music I found that those two different feelings could be evoked within a soundscape, so I started building these two yin-and-yang worlds through the music.
This album and the last album are very different. If I was making
times
part two I would've needed more time and distance to formulate inspiration. I really felt like exploring a different part of myself as an artist with this record, and I did just that.
There's definitely a lot more of you on this record. Was this a purposeful choice?
It was a marriage of two things. One is that my song "Chemicals" ended up being one of the most popular tracks off of
times
. That was a song I was singing on and writing from a more personal standpoint. That gave me the confidence and the green light to explore myself more as a singer-songwriter. That combined with the album largely being made during the pandemic landed me here. When I collaborate with people I very much like to get in the same room rather than sending stuff back and forth. Obviously, that wasn't a reality that was possible during the pandemic, so it ended up being like, W
ell, it's just me here. Someone has to sing these songs.
I'm sure you learned a lot more about creating through that.
Oh, for sure. I feel like I know a lot more about myself having made this album, like whether or not I choose to be as present on the vocals going forward. There will be projects in my life where it's completely my own vocals and then there will be projects where there will be none of my own vocals. I think I know what rabbit hole to jump into now. I've learned the capabilities and restrictions of myself as a singer and songwriter.
times
was like production speed dating. This was much more of a deep dive. Instead of working with 30 different people in 30 days, it was 30 days of me working with the same people. It was a test of seeing how deep we can go and how much further into that rabbit hole we can go.
That rabbit hole seems to have led you to creating songs that are a little longer than we're used to getting in the era of TikTok. There's a careful and non-rushed approach to a lot of these songs, like on "Oh Laura" and "Epiphany."
A lot of space for sure. "Oh Laura" is different to the rest of the album in a lot of senses. There's a lot of playing with space and lack of sound, in a way that a lot of my favorite '80s pop music does.
Between the front half and second half of the album there's a lot of exploring. While the front half is exploring the toxic rush of emotions with a relationship, there's still pleasure in that version, in the same way that there's still toxicity in the second half of the album's theme. In "Another Life" and "Fever Dreamer" especially I wanted to explore this. If it was all just bad then you wouldn't find yourself in that position. There has to be something that draws you into that kind of version. Nothing's perfect — so the record carries that theme throughout.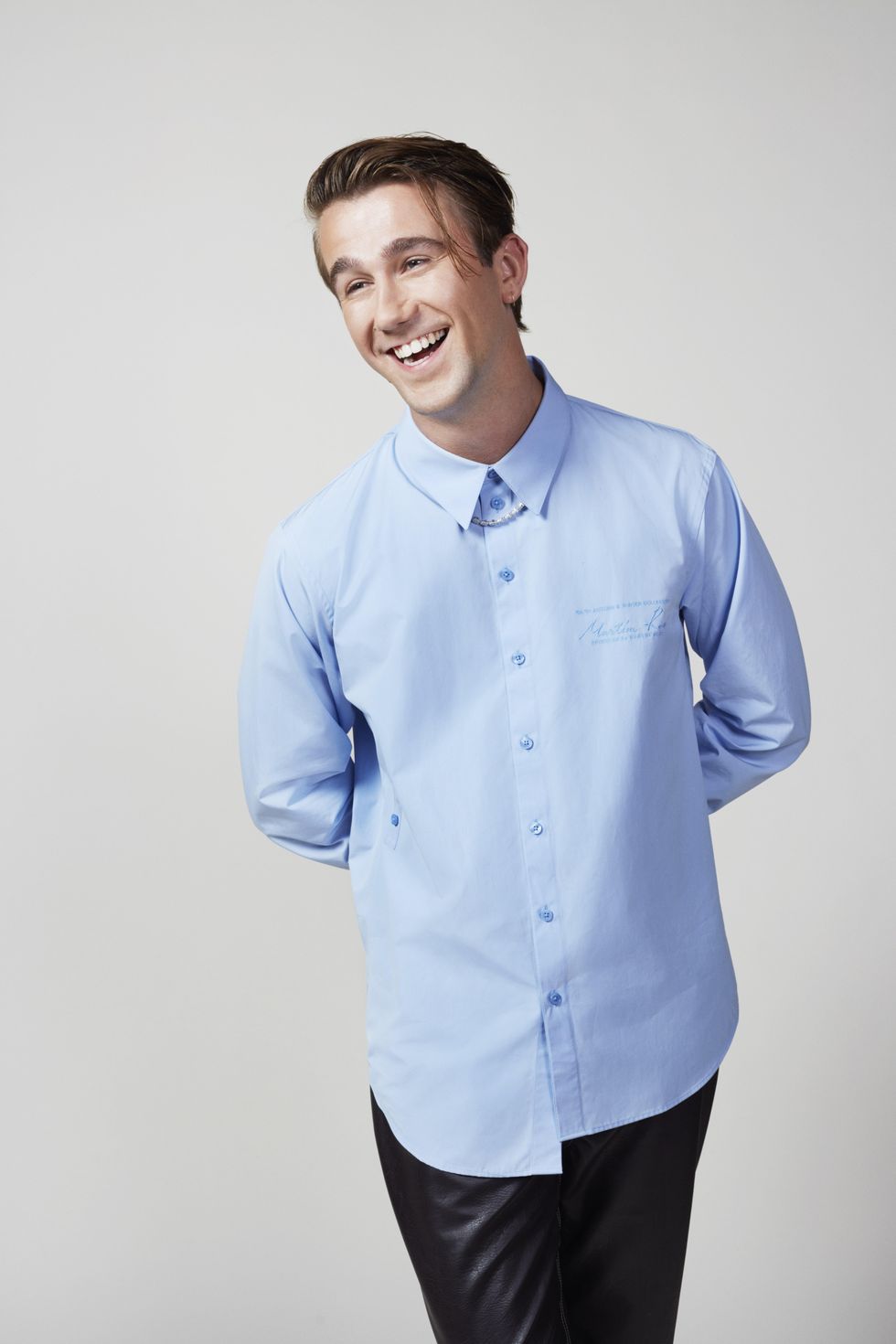 You didn't completely go solo on this record. We still get some of that classic SG magic collaboration, like with Tove Lo for instance. How is it working with her?
We really just became fast friends. She's an unbelievable person and artist. She's someone who is in full control of her voice and her pen. It's so much easier to work together when you really connect.
It's super clear how well you two work together. Fans are already craving more from you two. When's the Tove x SG album dropping?
We know the fans are asking for it. We both have been touring a lot and schedules have been crazy, but we both love working together and I'm absolutely sure this is not the end of our collaborative partnership. I'm sure there can be more in time.
Another standout collaboration on this new record is "Fever Dreamer" with Channel Tres and Charlotte Day Wilson. Tell us a little bit of how that one came to be.
Charlotte is amazing and obviously I've worked with Channel before. I've been a fan of Charlotte for a minute, she's super talented. I love that she writes, produces and sings. She really is kind of like a Swiss Army knife of musical talent. We had a verse and pre-chorus done in the studio with Charlotte and then she had to go. I was working on the track the next day and Channel was working in the same studio and stuck his head in. He was like, "Oh, what are you working on?" I had a whiteboard, I told him I was finishing the album. He said, "What, I'm not on the album?" Obviously, I'd have Channel on every track. He improves basically every record he's on. I played him what we had of "Fever Dreamer" and he was like, "Cool, done, let's do it. His delivery is amazing and oozes confidence. If you've seen him live, he's an unbelievable performer. I'm happy to have hooked up with him again.
I love hearing those magical studio situations where things just naturally work out like that. Major!
I'm kind of always working on stuff. With the Tove stuff, I had the idea of "Call On Me" mostly done. I had the rough instrumental. Then it's only when you get in the room and start working on it that the rest of the idea formulates. There's something about the chemistry of being in the room with somebody as opposed to just sending things back and forth.
That's so evident in the work you've done with other artists — specifically with Dua Lipa and Jessie Ware, who are adored by gay fan bases. Are you aware of the impact that you've had among the gay community who support you and your work?
The support from gay audiences has been one of the most rewarding things about releasing music for me. The strength and support that they have shown me and my music is amazing. With times, I made an album that was influenced by disco music. Disco music has always been about creating safe spaces for marginalized communities to celebrate their identities. So for me to be able to create those similar safe spaces in a modern context where marginalized gay communities can come celebrate themselves — that, for me, is one of the most fulfilling things I can do with my music.
The other thing with gay audiences is that they study pop music in the same way I do. We have that same shared passion for pop music. They care about who's on the production credits, who's written it, even who the management companies are. They're so dialed-in — we share that kind of music nerd mentality. That eye for detail for music. I think that's something we have a bond over as well. Without the support of gay audiences, I wouldn't be anywhere near where I am right now.
We absolutely love to hear it — thank you for acknowledging. Is there any pop queen you'd love to add to your list of dream collaborations?
I honestly have so many. The very least I can do with the support I've had with gay audiences is to make it my mission to complete that list. There's a couple that I'm circling very closely. I would definitely say Charli XCX is one of them. Kylie Minogue I would love to as well. She put a couple of my songs on a playlist she made for Spotify. I'm trying not to pester, but I've been on social media just like waving from a distance. I'm sure given the right place and time, it could happen. I'm ready. There's also Nelly Furtado — I'm circling for sure.
You're on this non-stop streak of music-making magic. Is that the trajectory?
I haven't taken a moment to pause, mostly because I find it quite difficult to pause. I thought after this new album campaign that I would feel like taking a break, but I already know what I want to do next. As long as I know what I want to do next and as long as it remains fun, then I don't see any reason to slow down. If there comes a moment where I feel like I'm making music because I feel like I have to, then that'll be when I stop. I scratched that itch of wanting to be more introspective with this record, so now I'm like, It's time to go produce some music with some pop stars and make some escapist music.
The fun part of my job is that I get to wear many different hats. If I get tired of myself and I get tired of hearing my own singing voice then I get to go and put on a different hat. Stay tuned to see what comes next.