Technology and the Internet have infiltrated every corner of our lives but nowhere is this suddenly more apparent than when it comes to the ways we experience sex, dating and love. Could nothing less than the future of romance and reproduction be at stake?
You're on a date. Well, kind of. After meeting on a specialized dating app for webcam models (you connected over the ridiculous requests you each receive and your mutually high subscription fees), you learn your prospective suitor identifies as digisexual, which means that even though you live 10 minutes away from each other, you're currently communicating via hologram. You both don your VR headsets and sync your sex stimulants. Your date opens the app to control your toy, you do the same and the two of you meet each other in virtual reality to have sex and watch pornography with your respective faces superimposed onto those of the actors.
Sex and romance, as we know them, are dead, right? They've been dealt a succession of fatal blows by technology, and sexperts predict the above scenario could be less than four decades in the future. Already it's possible to dial in a sexual partner like a pizza, or get off without getting up, thanks to a range of sex accessories. Courtship has been replaced by dating apps, centerfolds have been overtaken by porn and you can even swap out your nagging partner for increasingly sophisticated sex dolls built to fulfill your every need. As technology offers ever more alluring replacements for genuine human connection, it seems that nothing less than humans' primary purpose — procreation — could be at stake.
Consequently, moral panic has a hit fever pitch, but technology ploughs on. Dating apps, ironically, are furiously scurrying to create an experience as akin to a real-life meet-cute as possible. Now, the dating app you've chosen to download may say as much about you as your carefully constructed bio. Bumble, the progressive niece of online dating giant Tinder (which was, in turn, a heterosexual answer to the wildly successful gay dating app Grindr) was conceived by CEO Whitney Wolfe in 2014 to flip "unfair and antiquated" gender power dynamics. Bumble asks female users to message their matches first, therein making the "first move." If they subsequently decide not to reach out, the man in question will, quite literally, disappear from their roster. Bumble's head of brand, Alex Williamson, explains that initially the company found themselves tasked with shifting the stigma from online dating, especially because women were more averse to the concept of meeting online. "We were also told that men wouldn't be receptive to the idea of Bumble," she says, "but we've actually found that this is often the first time they haven't felt pressured to make the first move, and in turn women feel empowered to make the first move."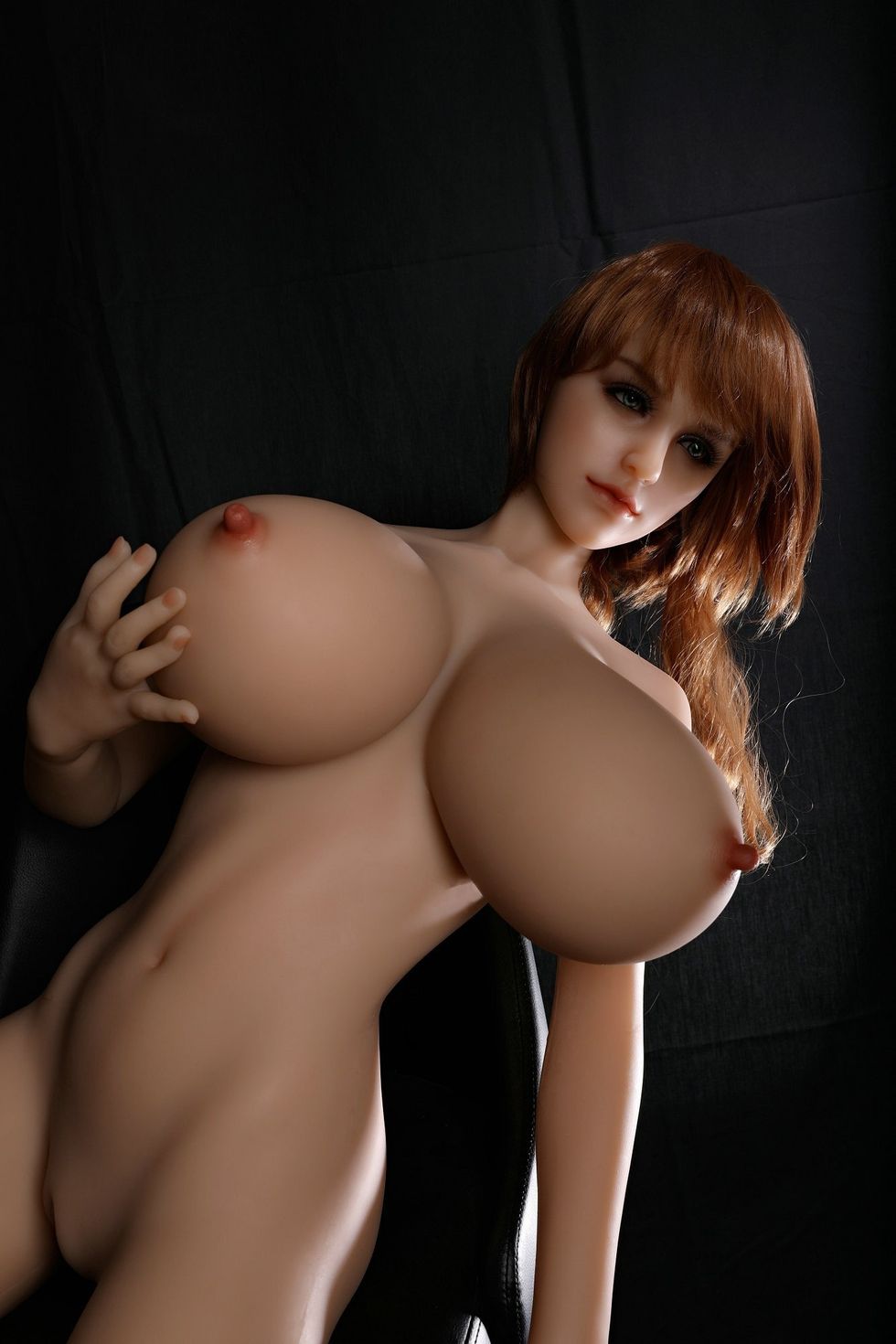 With a flood of new apps occupying the dating sphere, a natural hierarchy has formed. Those in the online dating pool understand that they might be more likely to find a serious connection on Bumble, rather than just a "hook-up" on the likes of Tinder. Users with a degree of celebrity or a high-profile career might gravitate toward the top of the ladder: Raya, which requires three Raya users to refer you as part of an application process, or The League, where acceptance is dependent on the quality of your LinkedIn and Facebook profiles.

Regardless of the pedigree of your preferred dating app, it's often still difficult to read the intentions of your match unless they spell it out to you (and risk turning you off). Enter: Chappy. The LGBTQ dating app founded by Jack Rogers and Max Cheremkhin, alongside UK reality TV star Ollie Locke (Made In Chelsea) lets users swipe for "Mr. Right" or "Mr. Right Now," thereby circumventing the uncertainty as to who's only searching for sex and who wants something more significant. "Our data also shows the majority of our users have their settings on 'Mr. Right' over 'Mr. Right Now,' which proves that the option was lacking previously," the innovators claim.
Wingman, founded by Tina Wilson, is similarly designed to save daters the disheartening process of dredging through hundreds of unsuitable profiles. "Bottom line is our friends know us best," she says. It requires a "wingman" to set up a profile for their single friend and make connections. The singles finally chat if they are attracted to their wingman-selected match. The app's goal is to "negate the stigma from rejection," because, of course, the online dater isn't actually doing any swiping. On top of that, they have a plausible "meet-cute" story to share, able to answer the inevitable "How did you two meet?" question with "Our friends set us up" rather than "We swiped right."
Another benefit to Wingman is, in Wilson's words, the app's unique dating pool. "Over 50% of our users would not use a traditional dating app, so our audience is quite different," Wilson says. "Our users have friends that are of different ages, races, sexual orientations, and that's what makes it so interesting — it mimics real life."
It's this kind of app-user diversity that has been contributing to a growing number of cross-cultural relationships, claims Danielle Harel, a California-based sex and relationship coach with a PhD in human sexuality. "Online dating and social media give people never-before seen access to a tremendously wide variety of sexual partners outside of people's normal dating spheres, creating connections that would have been extremely unlikely in the past," Harel says. "This will also shift our social and sexual culture in drastic ways over time."
"Online dating and social media give people never-before seen access to a tremendously wide variety of sexual partners outside of people's normal dating spheres, creating connections that would have been extremely unlikely in the past."
But those relationships may just be casual. Dating apps have "and will continue to increase the amount of casual sex and probably extend the single lives of many people who might normally have settled down earlier," Harel says, adding, "It also seems that people are not willing to work as hard to maintain long-term relationships, and are more likely to just initiate a new one, so we will see an increase of shorter-term connections."
For those trying to keep up with all of their short-term connections, or extend their shelf life, there's SuperPhone. Ryan Leslie, a former music producer for the likes of Britney Spears and Madonna, created a downloadable app that not only tracks your interactions with contacts and sends messages, it simultaneously evaluates whether someone is actually into you. Although it was originally conceptualized for stars to connect with fans, SuperPhone has massive implications for both courting and long-time couples by "taking the guesswork out of relationships." Know who messages or calls the other more ("who is putting in the most effort," says Leslie), or employ the "Never Lose Touch" feature to automatically message a contact and keep up the momentum of a new relationship. All of this makes for an interesting twist, considering that technology, which has previously been accused of creating communication problems (considering emails, messages and DMs do away with tone, facial expressions and nuance, leading to more ambiguity and misunderstandings), is now being deployed to offer solutions.
Then again, there are always ways to circumvent the stress of finding and maintaining a relationship entirely. The use of sex dolls (unanimated companions) and robots (AI-integrated animated companions) is on the rise as each becomes increasingly more human-seeming. Virtual sex (either with these robots or through other technological means) has become so immersive that people are now identifying as "digisexual," a sexual identity that's entirely tied up in technology. The goal, of course, is companionship without having to deal with the intense vulnerability and complexities that come with human relationships. Sex dolls also offer an option for those whose sexual preferences are either too specific or illegal. Those with off-beat fantasies or struggling to find a partner as a result of a sexual assault conviction will be able to live out their desires with a doll. There is even, in fact, a $10,000 sex robot named Frigid Farrah who says "no" every time she's touched, allowing men to simulate rape.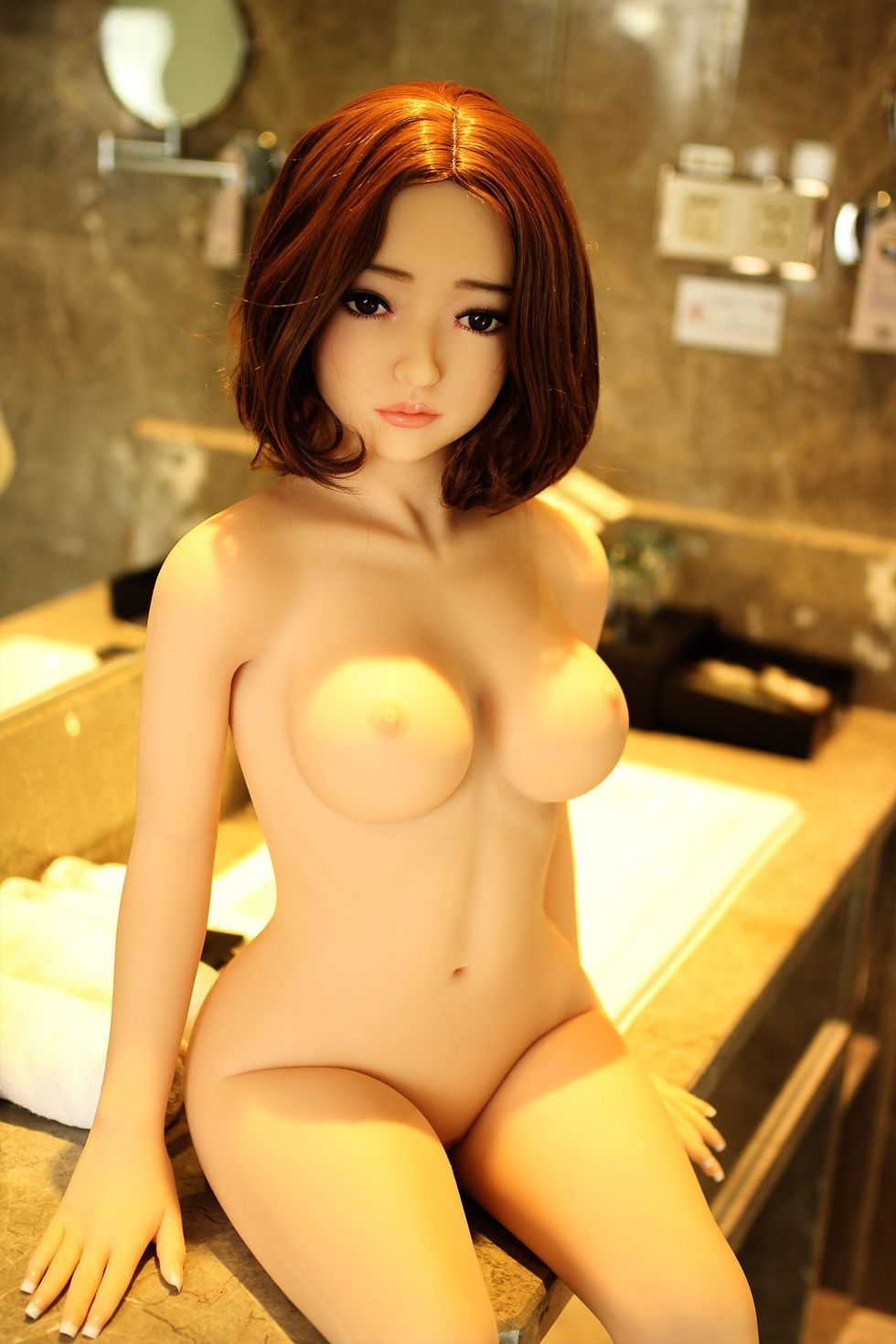 Some of the most sophisticated dolls on the market today come from Silicon Wives. Founder Bryan Gill says he started the company back in 2015 after watching Lars and the Real Girl, the 2007 movie starring Ryan Gosling as the titular character who starts carrying around a lifelike sex doll girlfriend. He describes his company as "the Lexus of the sex doll industry," with dolls ranging from $1000-$3000. They're made up with freckles, lashes and wigs and can take hundreds of hours to make. Gill receives frequent requests for dolls that look like celebrities or ex-lovers, and says he's also seen a surge in bulk orders for "sex doll brothels." Though Gill acknowledges that stigma around using dolls is "alive and well," he adds that "relations between the sexes are in a difficult spot right now, and until we see some changes here, more and more people will see the advantages of a sex doll as opposed to the legal and emotional risks of relations with another human being."

Gill acknowledges that we may be years away from being truly able to replicate a real human, but recent advances in silicone and thermoplastic elastomer (TPE) material means the skin is able to perform as human skin would. We should also expect, Gill says, increasing artificial intelligence and robotic integration with dolls — something Silicon Wives hasn't yet expanded into. He continues: "Right now we are seeing prototypes being released, but to manufacture and sell these at scale would be a nightmare, and the price tag would be very high for the buyer. Not to mention the post-sale tech support that would be required if anything went wrong... but if innovators see the huge demand that meets their efforts, then the technology will come."
One of those prototypes is Samantha, a highly publicized sex robot created by robotics company Synthea Amatus, headed up by Spanish inventor Sergi Santos. Santos has no doubt that sex robots have the capacity to replace real women — Samantha herself is able to achieve orgasm, responds to touch with moans and convincingly imitates sleep. To an outsider, this technology is impressive, but to Santos, "the concept of taking the object as a companion" is what's truly advanced.
Related | Karley Sciortino is Your Slutty, Post-Woke Carrie Bradshaw
Though it's easy for women, perhaps, to start worrying about getting replaced by dolls and robots, Karley Sciortino, sex writer and host of Viceland's docu-series Slutever, says we shouldn't be too concerned with technology's growing impact on sex. "I think people will always want human connection," she says, before remembering an interview with a fellow sex writer who laid it out to her in layman's terms. "There probably will be a man who prefers a sex robot over women, but I'm happy to remove them from the breeding pool of humanity," Sciortino recalls her interviewee stating. "If they prefer a robot, that's good they don't have to impregnate anything."
When it comes to women engaging with sex dolls or other lifelike human substitutes, the numbers are, somewhat predictably, quite low. Gill reveals women account for less than 5% of Silicon Wives' total sales. Perhaps this low number can be attributed to women's long-repressed sexuality, or maybe it's a result of the increasingly destigmatized sex toy industry. "I would never want to have sex with a robot. I use a vibrator, but I don't need to have a vibrator with a face that can talk to me," Sciortino adds.
While it does seem like women have made strides in embracing sex positivity, the legacy of shame around female sexuality hasn't completely gone away. For many women, talking about masturbation remains difficult and vibrators and other accessories are hidden away in drawers or under beds. Sex toy companies Unbound and Satisfyer hope to change all that. The former makes sleekly designed toys that occasionally resemble cosmetic tools and sponges while the latter specializes in products you can "leave out" in the open and that, for the most part, resemble sonic facial cleansing devices.
"We want to create a sexual revolution where this subject should not be considered off limits or 'taboo' anymore," explains the company's vice president of sales, Jerome Bensimon. "Men and women discover their sexual wellness through masturbation... Women have approached members of our team to express how we have changed their sexuality as a whole."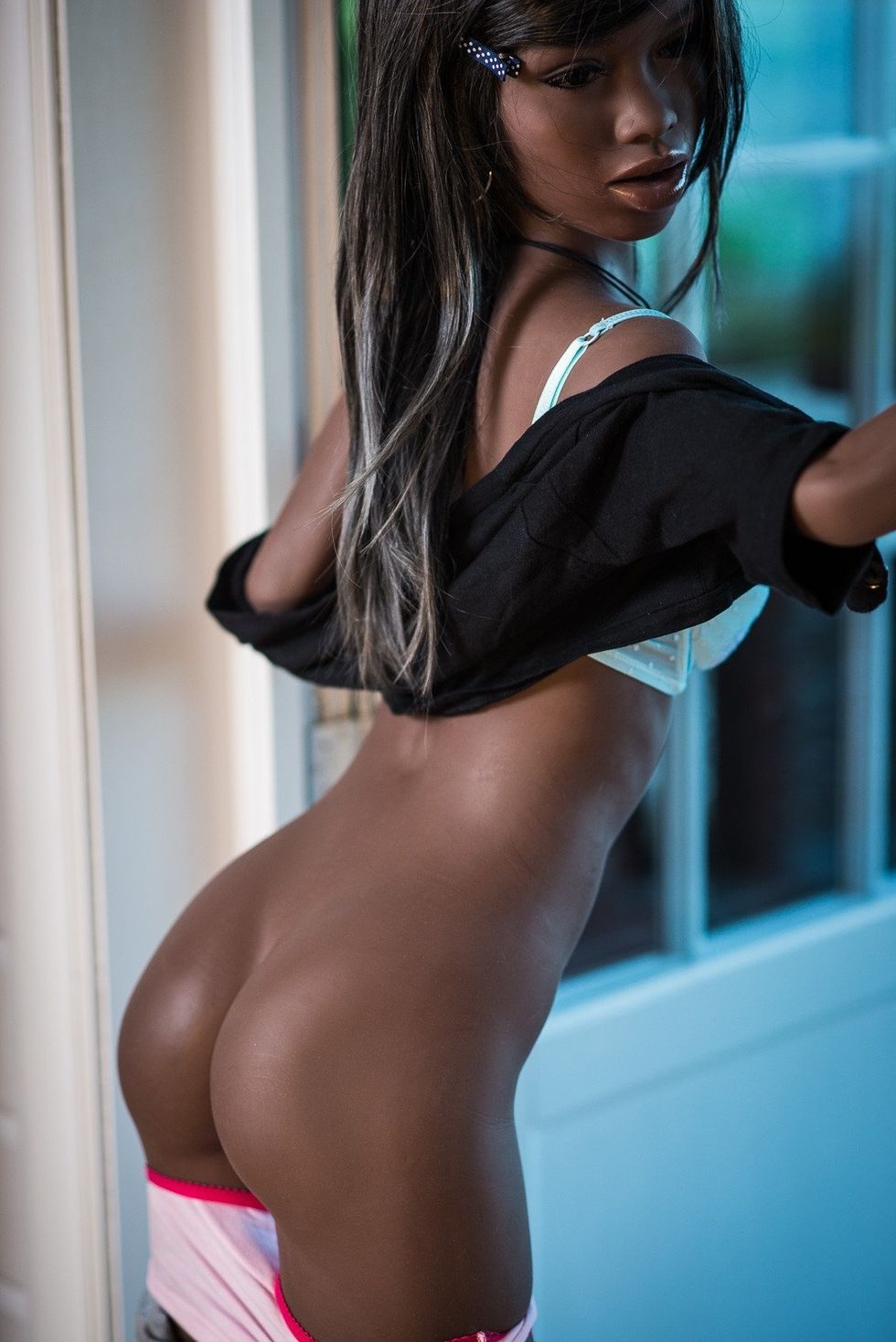 It's not the progression of artificial intelligence or sex assistants (like toys) that Danielle Harel believes we should focus on when it comes to the evolution of society's treatment of sex. No matter how "fleshy" the AI robot, Harel is confident that the subset of people who prefer sex with dolls and machines will remain relatively low and that robots are unlikely to significantly replace humans. The proliferation of porn, instead, should be our focus, she says, in particular how it will transform the sexual lives of the next generation and our ability to sustain interpersonal relationships.

"I don't think we have even begun to see the long-term effects of this, but they will be profound," Harel says. Porn that depicts serious aggression, or where consent appears to be a moot point, is obviously concerning, but recent developments in online pornography such as "Deep Fake" (porn videos with celebrity faces superimposed over the actors) could be even more invasive and damaging to engage with. "Hopefully, we will have some sort of education so that people can make the best choices for themselves... and the porn industry will focus more on how people actually experience pleasure in their psyches and bodies and take the time to teach about arousal."
Related | Erika Lust Makes Porn Worth Watching
Already, individuals are taking it upon themselves to make both of these things a reality. Feminist porn is on the rise, spearheaded by pornographer Erika Lust, who endeavors to take the cringe factor out of storylines and depict female arousal realistically. One of porn's most famous faces — and now voices — Stoya (nee Jessica Stoyadinovich), "doesn't really fuck with plots" anymore for their proclivity to privilege revenge scenarios — often vilifying women in the process. "I'll offer my fucking autobiography," she says, just to perform in a movie about "happy sluts."
The white-hot spotlight on sexual abuse, intensified by the #metoo and Time's Up movements, is also something Stoya hopes to explore through porn. It's the nuances of consent, and men's misunderstanding of them, that Stoya finds most important to address: "People don't understand the freeze response is a really huge problem," she says. "You kind of can't blame a man, you kind of can't blame an 18-year-old boy when the girl freezes and won't say stop. How could the freeze response during the sexual interaction be captured and shown in an educational way?"
With recent reports claiming 53 percent of teens have consumed adult content by age 16, several Boston academics and educators have created a "porn literacy" course for high schoolers to learn ways to think more critically about the adult content they consume. While the pupils don't actually engage with X-rated videos in the program, they are taught to analyze sexually explicit song lyrics and advertisements and to become better equipped to make decisions about whether to watch pornography and, if so, with whom, when and why.
However, sexual education shouldn't end in one's teens. Both Harel and Courtney Cleman, founder of the V. Club (an organization that teaches masterclasses on sexual physiology — AKA what turns you on), believe adults should similarly be considering porn through a critical lens, especially as, they predict, the industry makes a collective shift away from pre-recorded films toward authenticity. Given our highly mediated society, it makes sense we're already seeing the overwhelming popularity of "live" features on social media, and porn, they say, will be no different. "Cam" models — men and women who are paid to perform sexual acts or simply live their lives in front of their webcam — might soon experience as much fame and notoriety as porn stars.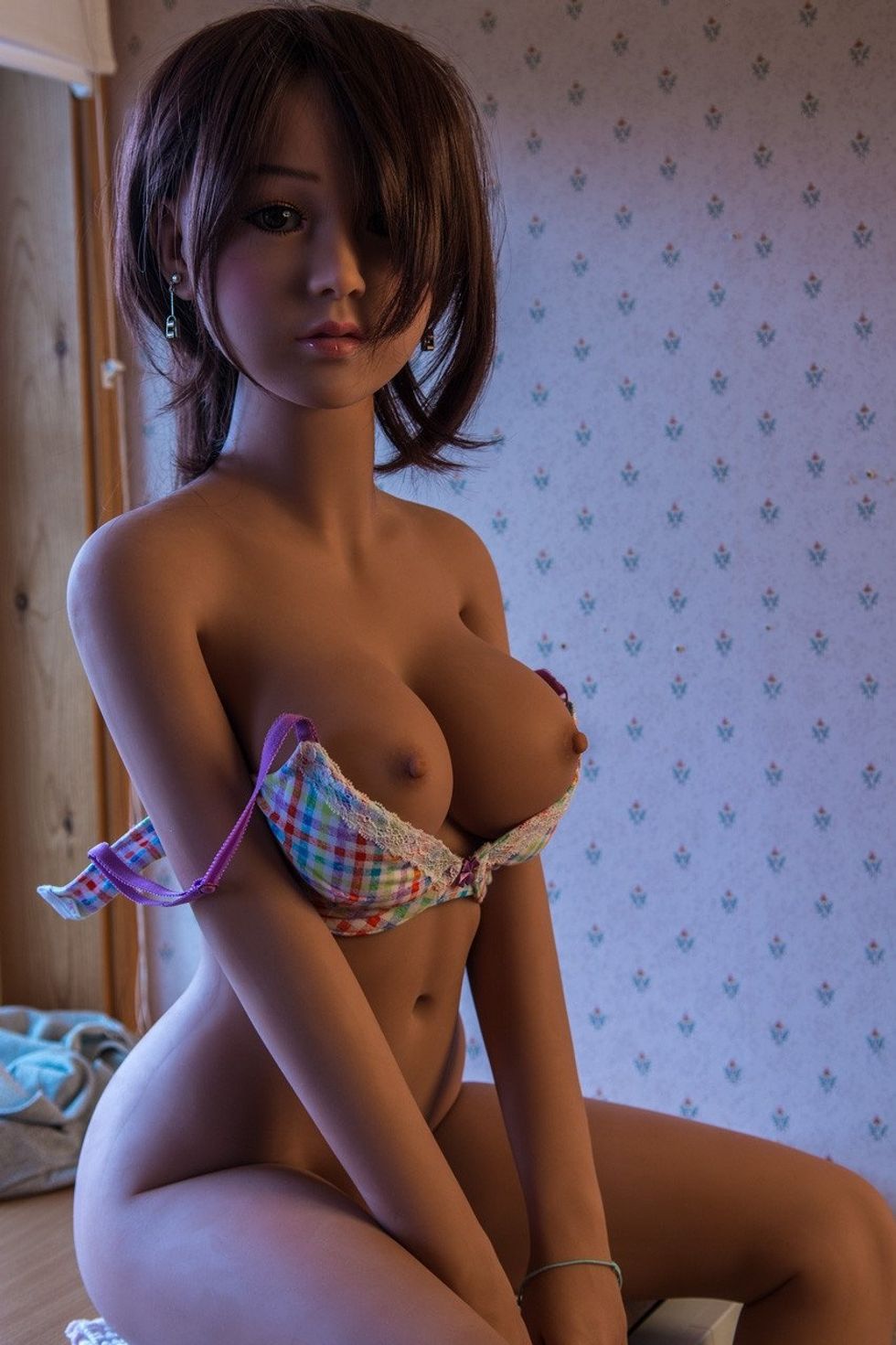 The structure of cam sites also allows their viewers ultimate accessibility. Users can submit requests via subscription sites, or offer money in exchange for favors directly, forming a relationship between cam performer and consumer that is unattainable in real life — something that may consequently impact the user's sexual interaction with their actual partners. Cleman describes the webcam industry's rise as "meteoric," and Harel agrees that we can expect a growing market for amateur films. This might mean the sex industry will soon carry less stigma overall, particularly as non-professionals sacrifice their anonymity to feed the demand — as will, Cleman explains, the viewers who engage in these services. "With virtual reality, we think the threat is overstated — if anything, webcam models pose a larger threat, as the market is most interested in a live interactive experience with the model," Cleman claims. Subscriber sites like OnlyFans are quickly gaining traction, with users paying a small fee per month (usually $10-$40 dollars) to engage with pictures and homemade videos of their favorite porn stars and amateur users, all within a friendly, heavily Instagram-influenced layout.

Related | Riley Reid Is Pornhub's Most Searched Porn Star
Not only are porn companies taking format and design inspiration from social media, but they're also taking content inspiration. The hugely popular "right in front of my salad" meme, which saw a woman berate two men having intercourse in the kitchen where she was eating a salad, has spurred an uptick in women being included in gay porn scenes as wives and girlfriends to be cheated on. "It's silly and way overdone," says Str8UpGayPorn co-founder Zachary Sire, echoing Stoya. Sire describes social media as the "single major development in online porn," not only for its impact on stories, but also because it's provided porn performers the platform to brand themselves.
"In the last few years, performers have excelled at monetizing their social media and making revenue on their own by selling their own homemade movies or live webcam shows, without having to rely on studios or going out to film scenes," Sire says. "Studios always need performers to create content, but performers don't need studios to make money or become popular anymore — they can create their own content, via live webcam shows or home movies."
"Ultimately, VR is going to add far more to the sex and love industry than it takes away."
Along with the increasing frequency of amateur porn and live porn comes VR porn. Lisa Moore, VRPorn.com's vice president of operations, says virtual reality in general has become increasingly easy and inexpensive to engage with, whether your budget covers a $5 cardboard headset from Google or a $500 professional headset. Now, 60 percent of all virtual reality websites deal in adult content. For those unfamiliar with VR porn, the viewer is able to somewhat become a part of the action, with an actor or actress looking directly at camera (at the viewer), thus appearing so close that the viewer might reach out and touch them. Moore believes that within the next decade, VR porn may be indistinguishable from real sex. "The visual fidelity will be perfect, and you'll be able to move around the scene at will," she says. "It will be just like you are right there in the room with the actors." Increased realism means the opportunities for cross-marketing are immense. VRHeads.com offers a range of accessories that can sync to music and numerous options for partners, including toys your partner can control via an app to be involved in your experience or toys that sync to more than one headset.
She continues: "It's nearly impossible to overstate the importance of VR porn. VR is not just the next step in media, VR is in fact the final media, since it can simulate all other media... as long as people continue to enjoy sex then VR porn will succeed. Ultimately, VR is going to add far more to the sex and love industry than it takes away."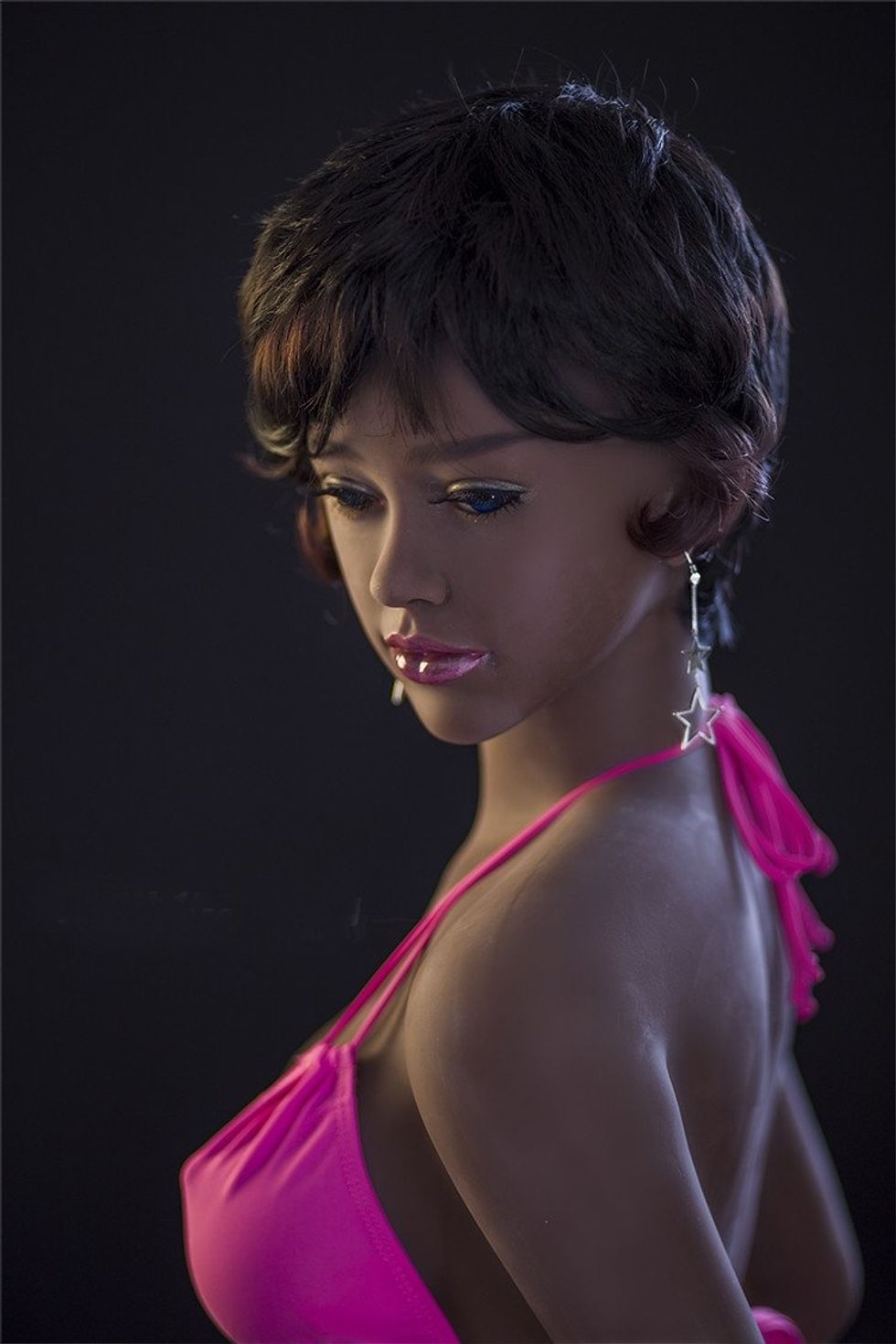 That's certainly Pornhub's mission. It's unlikely there's a soul left in the Western world — porn-watcher or no — who hasn't heard of the megasite. Founded in 2007, it is easily the most prominent voice in online adult entertainment and does not take that role lightly. Vice president Corey Price explains the site is evolving to introduce original content that isn't necessarily pornographic, like its recently announced "Sexual Wellness Center," which includes things like relationship advice and symptoms of, and treatments for, STIs. Pornhub has also taken a "hard stance" on revenge porn (uploading an amateur video without the participant's consent) and immediately removes any non-consensual content as flagged by users via a form provided. Similarly, the site banned Deep Fake pornography just hours after being made aware of it.

Price claims Pornhub hopes to be the leading voice in sex-tech innovation, and concurs that viewers want to be increasingly immersed — that is, involved — in the content they consume. Early this year they announced branded sex toys that sync to videos to create heightened pleasure, much like accessory options for VR. They're also, of course, steadily embracing the amateur sector. "No one in the adult industry ever yells 'slower, slower, slower' [when it comes to innovation]," Price says. "We're much more accustomed to 'faster, faster, faster!' And we're all for doing what we can to keep it that way."
"No one in the adult industry ever yells 'slower, slower, slower' [when it comes to innovation]."
But there are limits to porn's innovation: No matter how many senses we set alight via syncing sex toys, or how immersive VR pornography becomes, nothing is as erotic as one's imagination, and porn is still all too often lacking in it. Harel believes people's deepest desires still hold a significant amount of shame, and there is much work to be done when it comes to understanding how meaningful these desires are. Emily Holmes Hahn, the woman behind boutique matchmaking agency LastFirst, believes online dating will burn out because it comes from a "non-human place." Instant gratification, she believes, is about to get old... fast.
And it already is. While technological advancement in porn and toys, as well as the increasing visibility of sex workers and accessories, may have made massive strides in aiding the next generation to both de-stigmatize and discover their sexuality, it might just push us to the point we reject it all together — get back to basics, as it were. The aforementioned shift toward amateur or less-produced content echoes this sentiment as much as the expanding landscape of dating apps, each emphasizing transparency more than the last. We want women to give up the games and step forward first, we want to know if our match is looking for Mr. Right or Mr. Right Now, we want to know if our friends will like our date. Even the demand for increasingly realistic dolls and robots indicate that those who have forgone human partners are looking for as close to a replacement as possible. While this may mean more sexual diversity, the organ most likely to get all of us hot and bothered is our brain, and the only way to truly stimulate it is via genuine emotional connection — human or otherwise. Procreation won't ever cease, but it might do us some good to slow down.
Photos Courtesy of Silicon Wives