Earlier this week, Time announced its annual Person of the Year was an entire group of people: the "Silence Breakers" who have individually come forward in 2017 with accounts of sexual assault in their respective industries. Among this rally of women, which included Taylor Swift and Rose McGowan, Selma Blair was honored for her publicly revealing that she was sexually assaulted, then threatened, in 1999 by director James Toback.
The actress' decades-long pain was recognized and, in many ways, treated through an Art Basel Miami Beach performance curated by Tara Subkoff, who wanted to spotlight 18 victims of sexual violence through Synaptic Fatigue/Dear in the Headlights. Alongside Blair, musician Caroline Vreeland and several other women stood across from each another in pairs and matching black leotards. Subkoff challenged them to hold a single emotion for 60 minutes, reflecting on a time they were treated unfairly by men.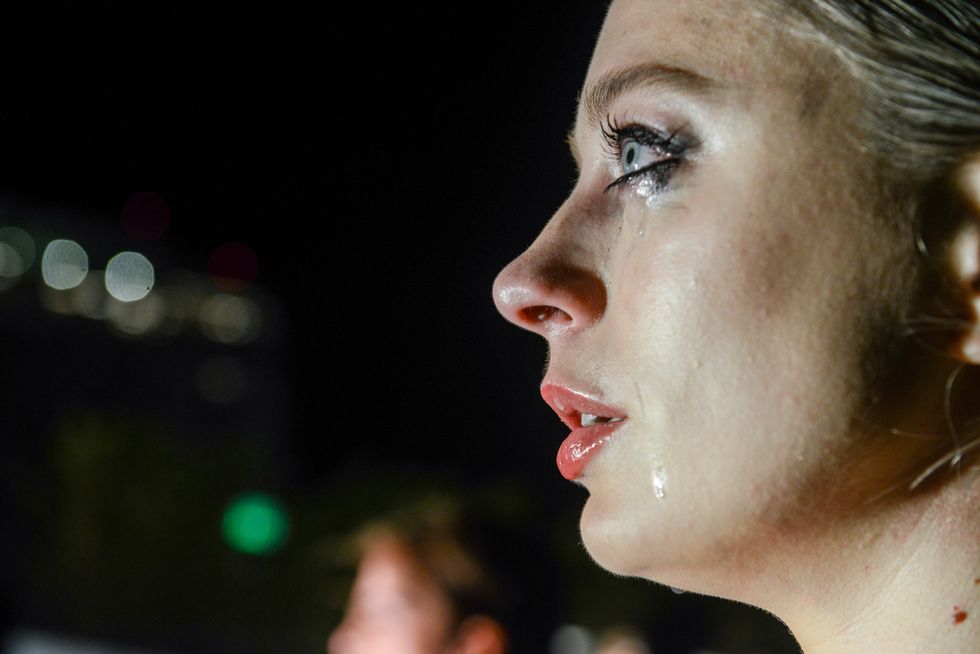 "This is a real moment in history [where] women are taking a stand and sharing stories with the world they never thought they could share with their closest friends," Subkoff told PAPER. "It's empowering and hopefully will affect a huge change in how we are treated for the future. I wanted to make a piece that is an ode to this moment in time—woman standing together, and creating and affecting change for us all."

Blair described being in Subkoff's performance as "profound meditation," adding that it allowed her to be seen by strangers without needing to speak. "I could move through traumatic experiences and just be allowed to feel," she said. "You can only process so much grief and suffering as a person. We have a limit before exhaustion, [and] so does the witness. But for this hour, in a heightened reality [and] caught in the headlights, we were seen trying to capture our grief and let it go."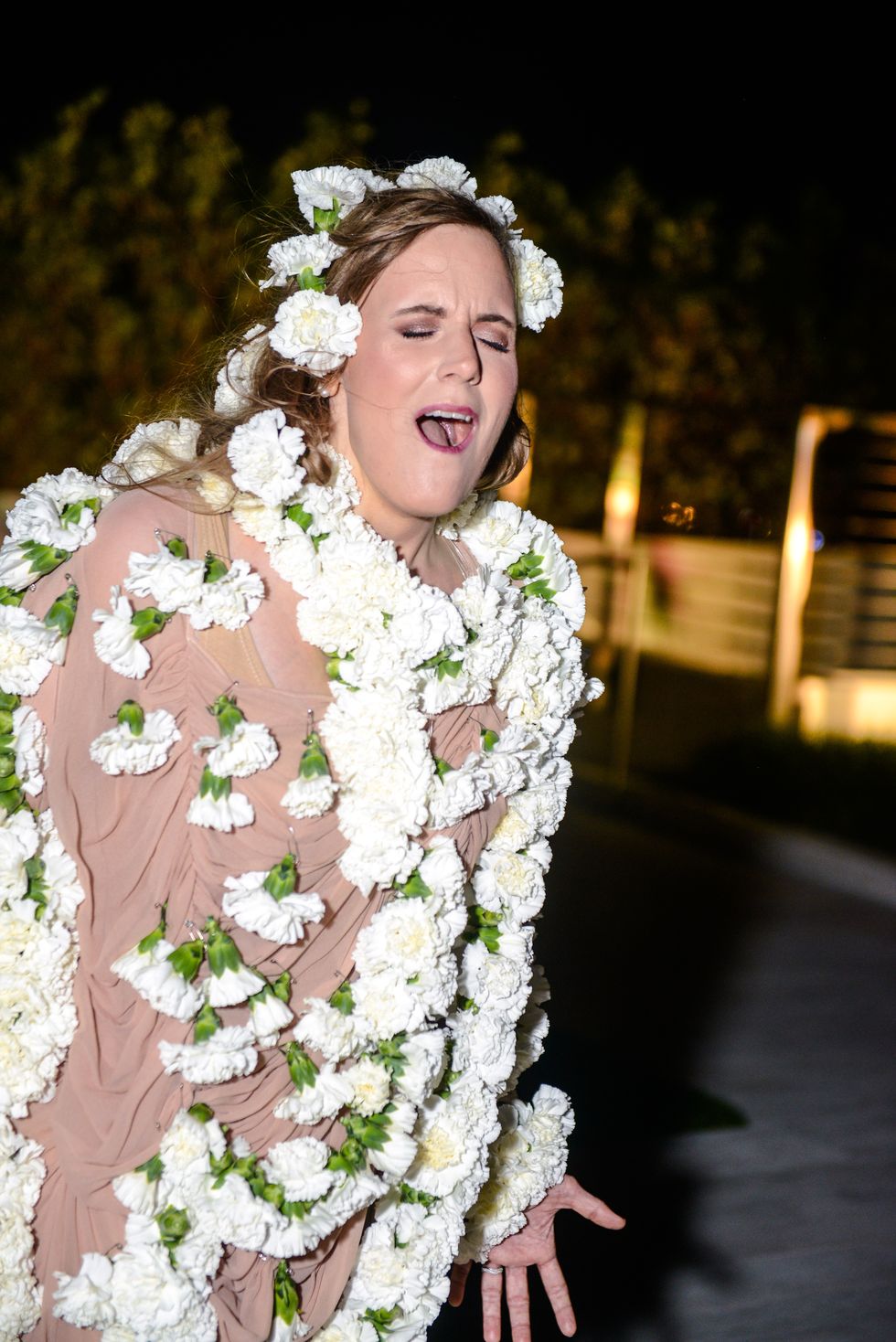 Throughout the hour-long performance, opera singer Rebecca Ringle walked back and forth, wearing a nude bodysuit decorated with white flowers. Slowly the flowers fell to the floor, each intended to represent every woman who has come forward with her own personal story of assault. Ringle sang songs in five different languages, and chose pieces that reflected different themes: misogyny, alienation, paralysis, grief, rape.

"Our compassion simply grows out of our willingness to meet pain rather than to flee from it," Subkoff said, encouraging the group of Art Basel attendees to not simply watch the performers' pain as spectators, but eventually understand and thoroughly empathize with it by the end.
Photos via BFA