Mystical Mayhem
Rick Owens had a pyramid-shaped structure erected and set ablaze for his spring 2019 show at the Palais de Tokyo. The pyre alluded to the Tower of Babel — the ziggurat from the Biblical myth that seeks to explain the origins of different languages — and late Russian architect Vladimir Tatlin's model of a Constructivist tower that was never realized. It's a fitting anchor for Owens's show, as his collections are always brimming with primordial energy. Wearing cage-like arm braces and headpieces with lit torches in hand, models were transformed into high priestesses amid a pagan ritual.
Chaos  & Order
Grid-like forms and stark lines bring order to deconstructed, chaotically draped silhouettes. Lacquered denim cutouts in hues from pearl to blood red, combine to create cropped parkas, while recycled rubber fringe is wrapped around tunics and cargo belts.
Mountain Witches
The brand's longstanding partnership with German footwear brand Birkenstock manifested as logo emblazoned hiking boots this season. The utilitarian style was puffed up and fitted with oversized straps for the women Owens describes as, "mountain witches."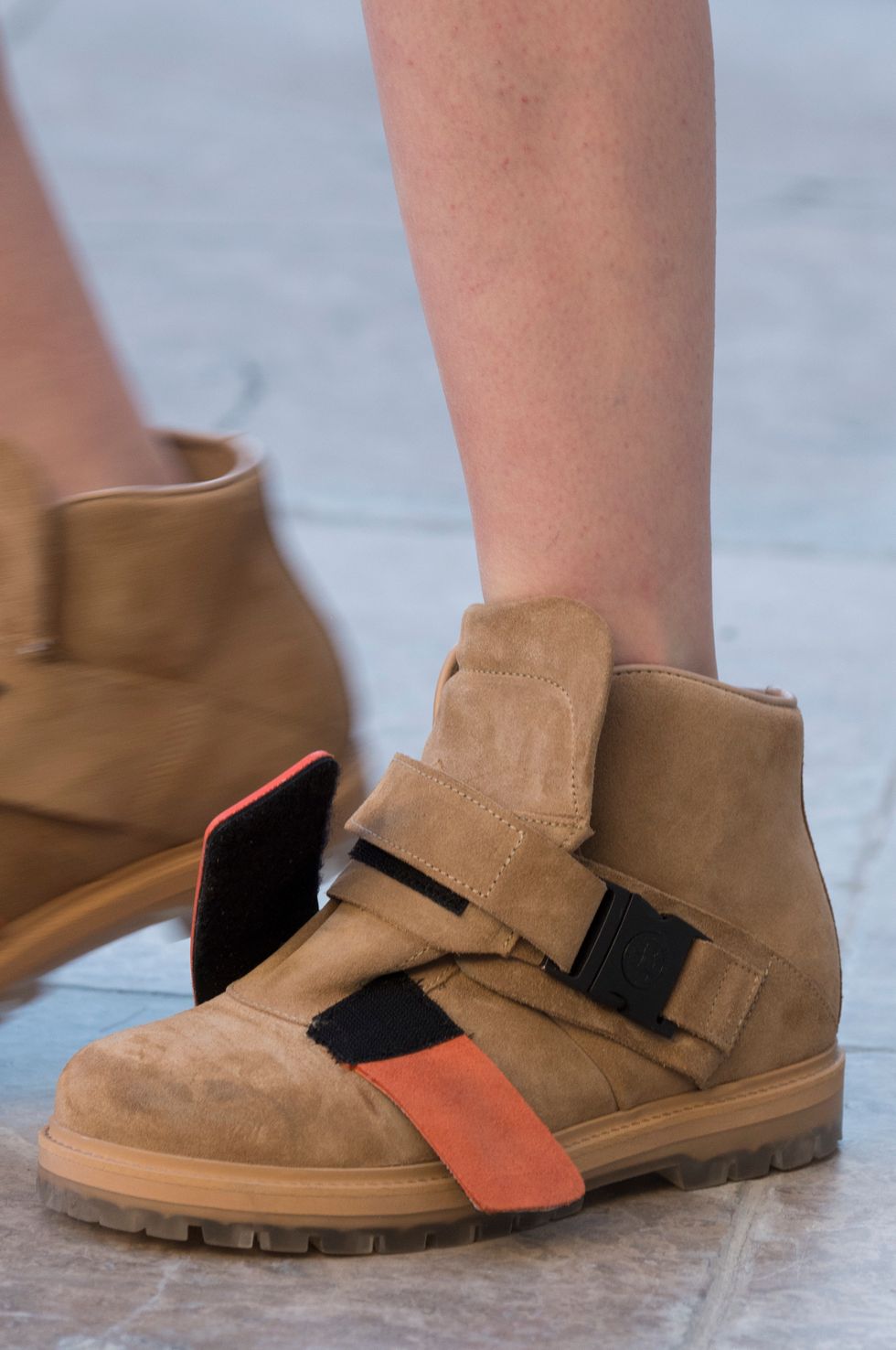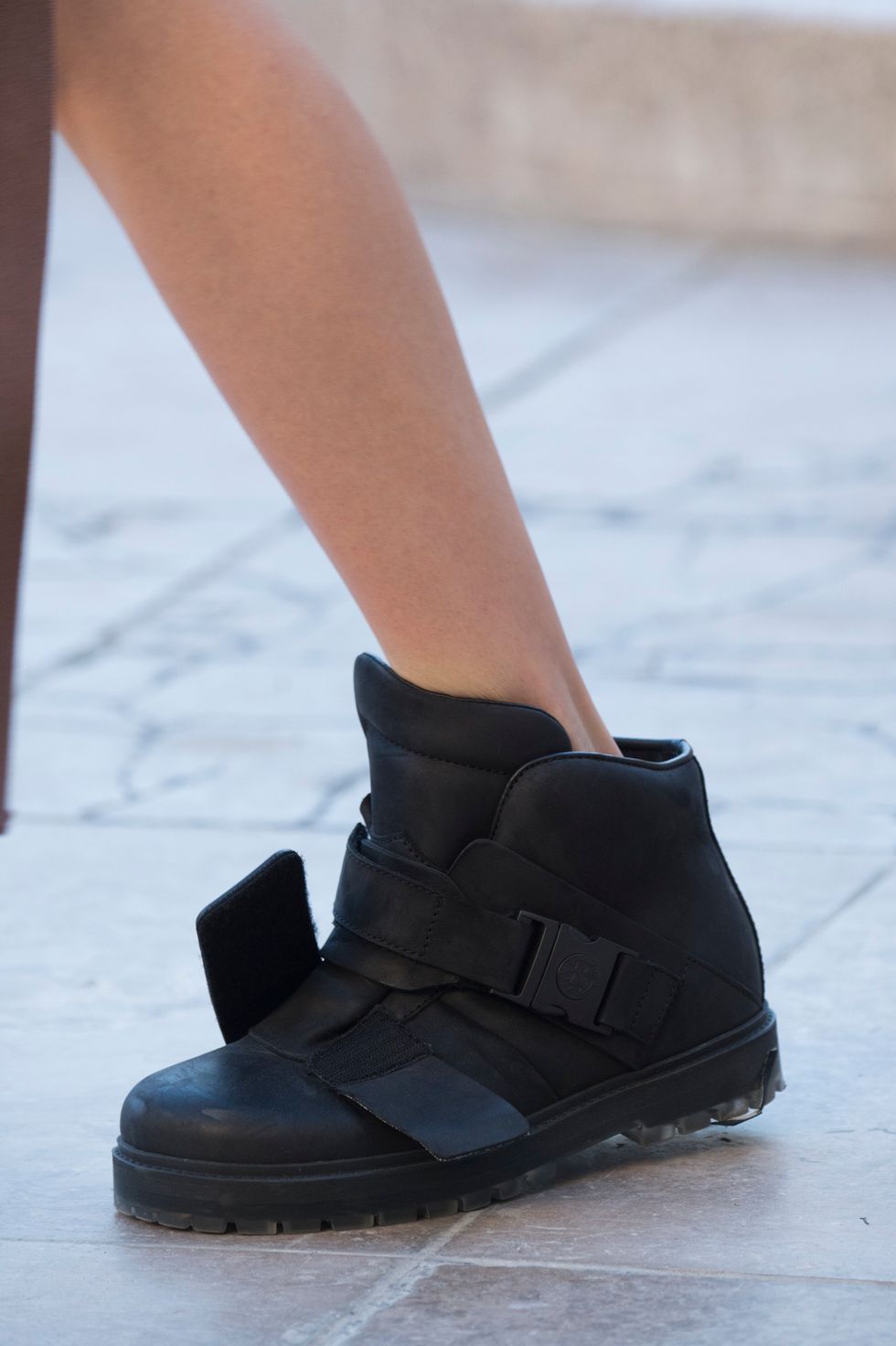 Bold Beats
Owens used an unauthorized sample from Moscow-based electronic group IC3PEAK in the soundtrack of his fall 2018 show. Founders Nick Kostylev and Nastya Kreslina, who were understandably upset at the time decided to collaborate with the designer, creating an exclusive extended remix of their 2014 song "Take My Hand" for this season's show.


Sign Up For The Morning PAPER