Paired with an array of earworm loops and pounding 808s, a single phrase jumpstarted Pi'erre Bourne's entire career: "Yo Pi'erre, you wanna come out here?"
He was introduced to the public primarily on Playboi Carti's career-making 2017 hit from, "Magnolia," where his production chops truly shined on a massive scale. The fizzing bass and clicking hi-hats beneath Carti's ad-libbing and yelping cemented his beats as not only unusual, but superior. You don't hear a Pi'erre Bourne-produced track and attribute its greatness to anyone else, and there's no cushion between an artist's voice and Bourne's beats Bourne is a maximalist, attacking your speakers head-on with no regard for comfort.
Combining his background in sound engineering, production, his connections to some of the most prolific rappers of the self-made rap star era, and his previous mixtapes, Bourne embarked on a mission to complete his first major label studio album. The Life of Pi'erre 4, released in June 2019, is a sprawling 16-track epic of the gripping beats and rhymes that made Pi'erre one of the most in-demand names in the game. Each song flows seamlessly into the next, at times sounding like a DJ's blend of several individual bars and melodies; skits or interludes barely break each track, allowing the album to be more of a rap opera than anything else.
What's most impressive about the project, however, is how he's managed to craft a uniquely "Pi'erre"-sounding album without the influence of his counterparts. There's some hints of Carti or Young Nudy's flows, but the record, as a whole, comes across as original and varied. Tracks like the album's opener, "Poof," contain his signature samples and sound bites, but incorporate a variety of ad-lib-less, cohesive bars. He's demonstrated that he can fill the role of any person in the music making process, even several at once, to create something booming and radio-ready.
PAPER sat down with Pi'erre to talk about the process behind making The Life of Pi'erre 4, touring with Playboi Carti, and how he wants to create experiences for his listeners, rather than just songs.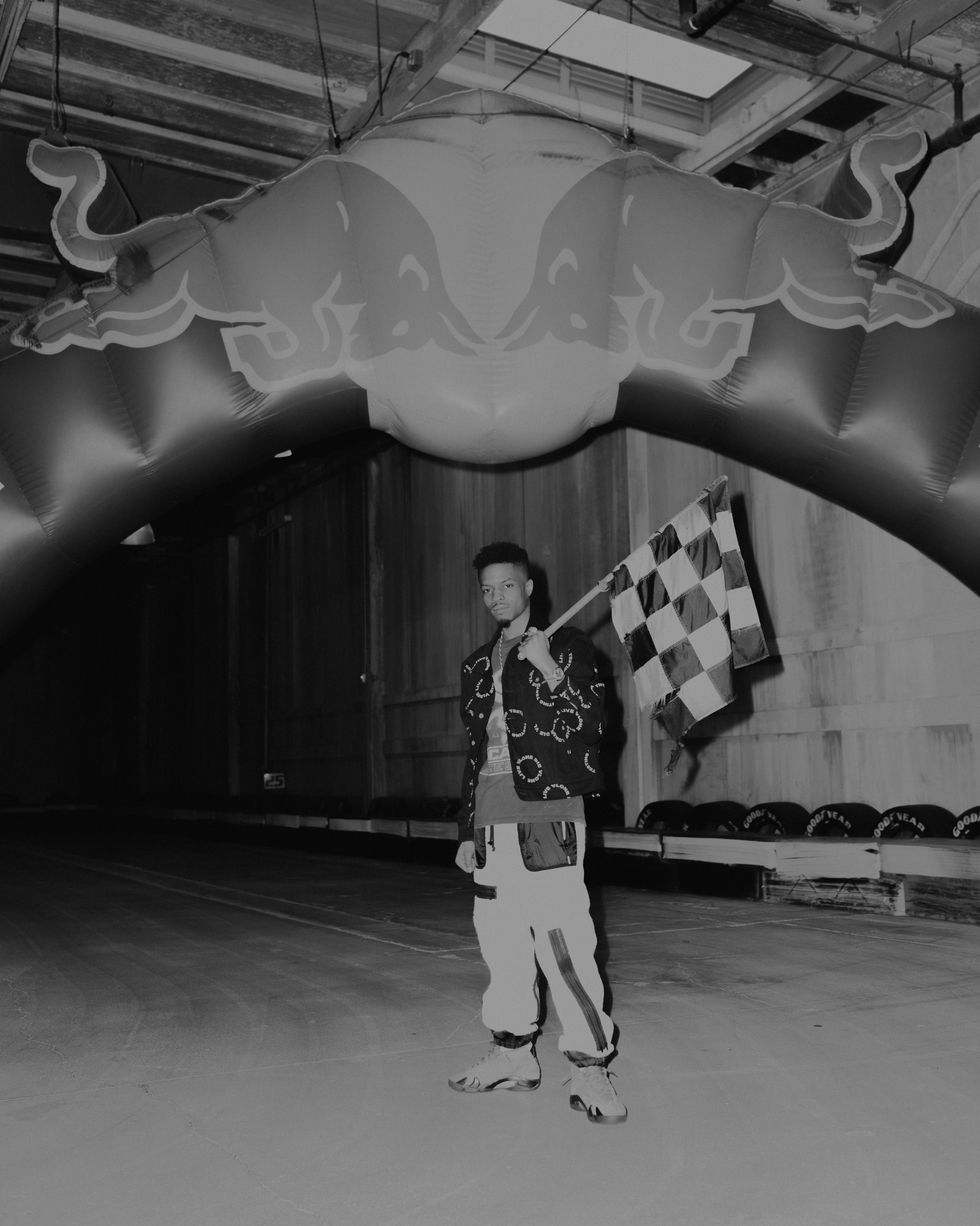 I read that it was a long process to make The Life of Pierre 4. Can you take me back to the origin story?
I put out the first Life of Pierre in September 2016 on my birthday. Then I followed up with the second one on Thanksgiving, and the third on Christmas, all in the same year. I was trying to put out four right after, maybe around Valentine's Day or March, like springtime. But I had got up with Carti and stuff. Then the "Magnolia" stuff started happening. Everything started moving really fast. It was hard to really sit down and keep the songs I wanted to do, and I kept recording throughout the entire process. Up until last year in the fall before the holidays began, that's when I was done with Life of Pierre 4. So, it took a while to have enough time to decide what I wanted to do with my own music. There were a lot of opportunities presented to me and I had to work. I was cool with being patient and waiting until I had the time. I knew it was going to be hard, and I convinced everybody to wait. It's finally getting out, and everyone's feedback has been good. It's been dope.
Do you know what track you made first for this album?
I kept changing the tracklist on the album, so the song that I kept from the second or third list, the 2017 list, is the "Juice" song. "Juice" was originally called "Ripley's" and I performed it on tour with Carti on his first tour after the self-titled album came out. I was setting up when I was on tour with him because I would perform, open up, then Young Nudy would perform, then Playboi Carti. So when I was on tour, most of the music I performed was unreleased. That was hard getting everybody engaged. That requires being engaged for the music they heard of before, but it was also cool because I got to see the songs they gravitated towards most before I was able to release. It helped me with the songs I actually put out on the album, so I definitely kept "Juice." The second one would be "Poof." "Juice" and "Poof" are from the original lineup of songs. After a while, I would keep recording, recording, and recording, so I had a lot more material and content that I had to choose from. So it made it easier to give everybody some good music, but it also made it harder to stay original.
Carti shows are always so high energy and they're so attached to his tracks, even unreleased ones. What was it like for you when you were performing the unreleased stuff?
To be honest, it was my first tour. It was my first time really performing. It was a big crowd. I did some stuff in high school with my friends at parties. We got to perform at our parties, but I never got the mic. Performing in front of a crowd and at a venue, so that was the first. I've done stuff in front of my school, but that was the first time I did that kind of thing with our names on the venue. That was cool though. I guess I was looking for the experience, not to be stressed out like, "Okay this song does this." Really it's the beats, and I produce most of the songs [Carti] performs too. It was really me getting outside, being outside, being onstage. Some songs I might record a certain way, but I don't perform the same way. I noticed that when I was performing the songs I picked on tour. That's what helped picked the songs I picked for the album. I don't want to ever to have people know the songs I don't like to perform. That's what I was looking for. The ones I enjoyed doing.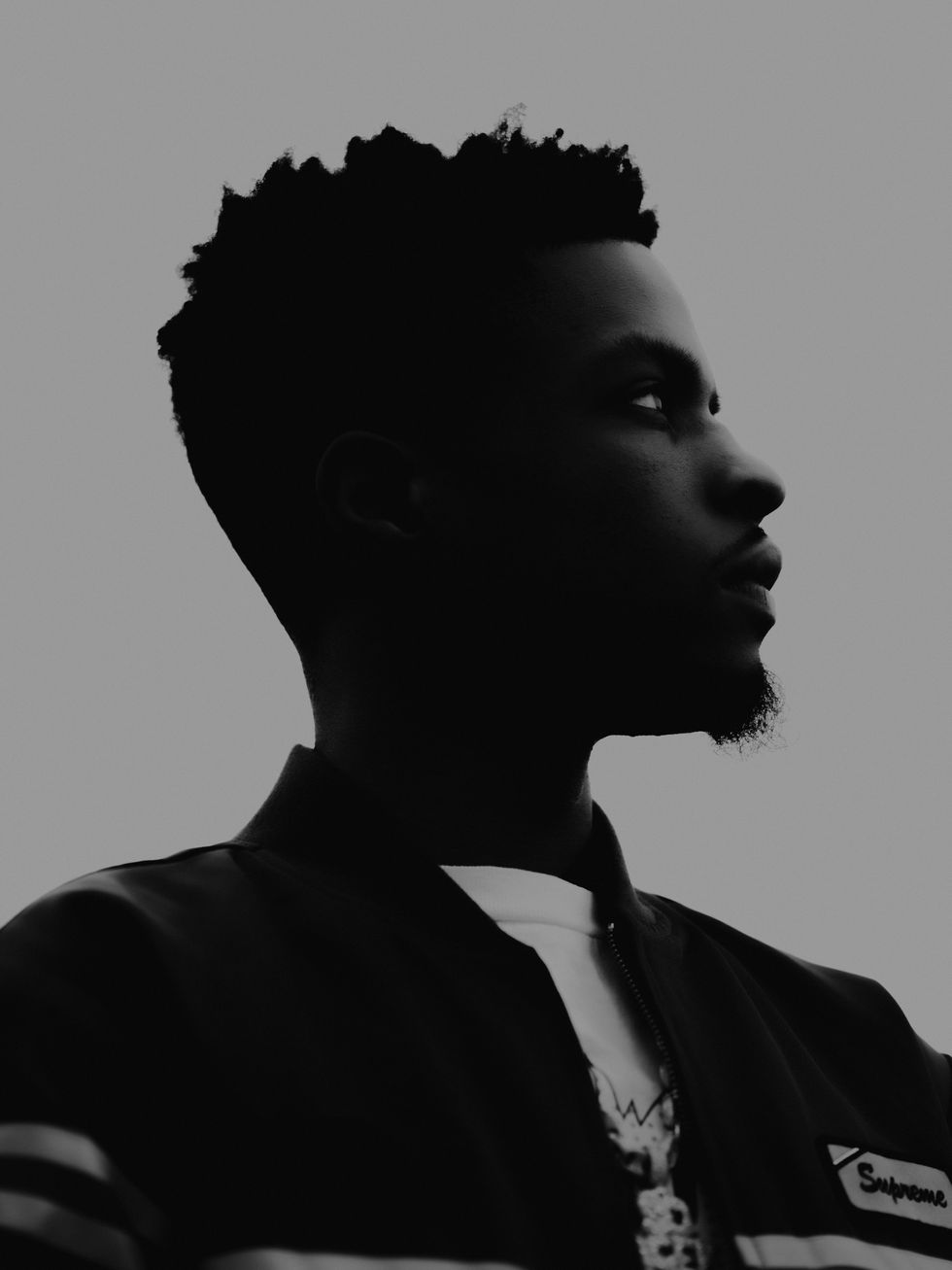 Was there anything on the album, that when you were picking the songs, you were looking for to differentiate really strongly from the first three iterations? The track "Be Mine," to me, always really stands out when I play it through just because the melody is really happy.
With this album, I was trying to give everybody a different vibe on each song. I just wanted everybody to have their own favorite song. And I've noticed that everybody's favorite song is a totally different song, which is really cool. On most people's albums, it's only like two or three people like, they don't listen to the rest of it. But a lot of people have been telling me that they played it all the way through, or they say this song is their favorite or they like the way this other song ends. I really was just trying to not get bored with the songs that I put on the album. I've got a lot of songs that might be in the same realm as the next one, but I tried to make sure I didn't put too much of the same kind of songs, well not songs, but I guess vibes. I just didn't want it to sound redundant. "Ballad," that one doesn't even have drums, it's just a guitar. I really wanted to just get everybody good music. My music, it has its own genre to me. The stuff I talk about and just the way it sounds compared to everybody else, it's not really dark, or negative, in a way. It's more uplifting and positive. So that's really what I was trying to provide, just good vibes for once, nothing bad, really.

Make music for people to party to and live to. That's a really good way to put it.
I just want everybody to have a song for when they want to go out, when they want to cry, when they want to think about life, their past, or when they want to reflect, or want to get on the road and drive. I just wanted to have different kind of songs for everybody to be able to do several things to. Not just like, "I'll play this one when we turn up." Like, no. Play this one when you get mad. Play this one when you get sad. Play this one when you get mad so that it makes you feel better. I want it to really be like, if my music was a shrink or something. I really want them to be able to just feel better after they hear it.

When you're going about producing, are you often thinking about the audience? Do you ever just kind of narrow in on what you're feeling, or are you trying to consider all of your listeners when you're creating?

See, now, I kind of do both. I try to make sure I'm still having fun. I don't want to overthink. It just doesn't come out right when you overthink. You're putting yourself in a box. When I'm recording, I really think about the visuals more so, how I might be able to shoot a video. My best friend does my videos, and then my other best friend does my graphics and stuff, all the art. So we're really hands-on with the creative part. So, with anything, with any word I say, I'm really hands on when it comes to that. I really think about all the visuals, not just the music, when I'm making the audio. I think about the last step, how we could maybe go to this place and shoot in this location because of me describing this flower or plant or whatever street or building. We're able to now really go to these places, so that's another thing that I'm taking advantage of because of what I have going on now. Before, it was things we would just dream of. Now we can actually get to these places and shoot a video. So I really think about that more so than the fans because I feel like the fans will be intrigued and interested in stuff like that, because it might be places they haven't been before. It's all informative too.

You're trying to give them an experience that you're going on but that they can also take a ride with you.
Yeah, like I've got a song called "Marie Curie." And in the song I don't say anything about Marie Curie. This is an older song, but I was just giving you an example, it's an experience. If people did their research on who is Marie Curie and they found out she was a very important person, and they found out she was married to a guy named Pierre Curie, and that's when they realize, "Oh, that's why he called it Marie Curie, because he's Pi'erre." I was just trying to give everybody a better example of a full idea.