You know your Instagram caption, "Hot Girl Summer?" Well, this woman gave it to you. Meet Megan Thee Stallion AKA Hot Girl Meg AKA Tina Snow AKA Houston Hottie AKA Todoroki Tina. The Houston-born rapper has as many pseudonyms as she does laid wigs. She skyrocketed to fame with her albums Tina Snow and Fever, and her song "Hot Girl Summer" featuring Ty Dolla $ign and Nicki Minaj made it to No. 1 within hours of dropping. She is playful and funny, and her bars are hard and clean. Her knees are made out of gold and soon all her records will be too. — Peyton Dix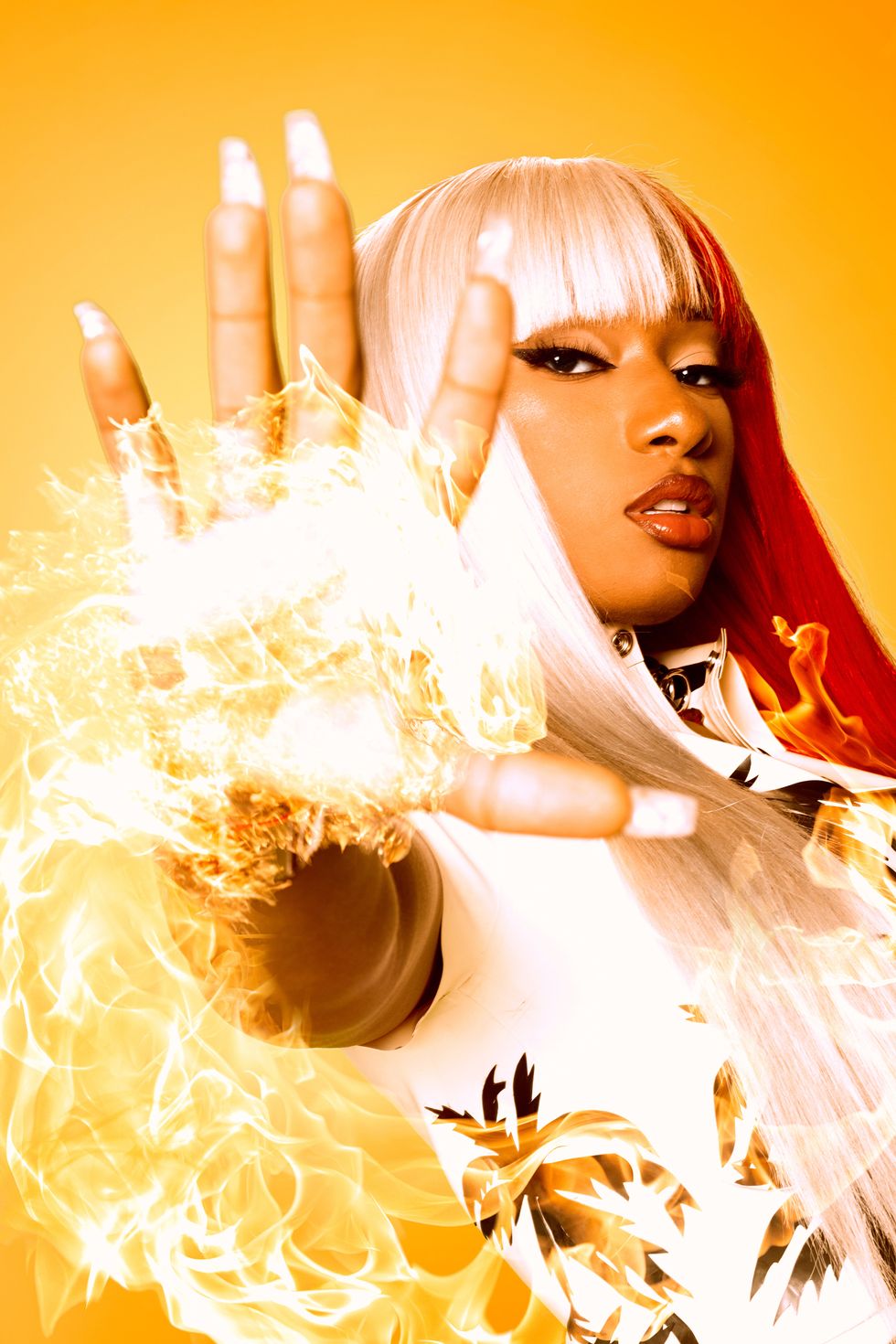 Shirt: Venus Prototype, Bracelet: Mordekai by Ken Borochov
What's the biggest misconception about you?
I think people know exactly what they're getting with me. A lot of people tell me how nice I am and I think people might expect me to be a mean girl, but I show love to everyone.
What has been your best night out?
All of my Hottie parties. Anytime I get to see my Hotties I'm happy.
What was the last text you sent?
Saying "good morning" to my grandma.
What was the last song you listened to?
"Gravy" by UGK.
What's an interview question you never want to be asked again?
Anything pertaining to other artists that's meant to cause some sort of drama.
If you weren't doing this, what would you be doing for a career?
Running an assisted living facility for the elderly.
What's the most stressful thing about being you?
Everyone is in my businessssss now! I can't go out looking ratchet or really do anything freely without thinking about what the world might say.
What's your biggest irrational fear?
That I'm hurting someone's feelings.
Do you Google yourself?
Not really! I read a lot of my comments and tweets.
What gives you hope in 2019?
Waking up every morning.