Acid Wash
Christa Bösch and Cosima Gadient may have put down the blowtorches they used to create melted bags and burnt fabric last season, but the Ottolinger designers seem to have switched to a vat of acid for their new collection. In a nod to their fall 2018 show in March, jeans and jean shorts ended in tattered rips while sweaters and denim jackets featured bits of acid washed detailing for a perfectly dirty, deconstructed look.
It's a Small World After All
Globalization was a major reference point for Bösch and Gadient's spring 2019 show. While that term has given rise to nationalist far-right groups throughout Europe, the duo took a more positive view of the concept — no surprise given that they've established their home base in the cultural melting pot of Berlin. As the globe-hopping collection came to a close, a multilayered dress embroidered in subtle logo detailing with string wraps and hand crafted jewelry created a hodgepodge of cultural references inspired by a "mix of multiple civilizations."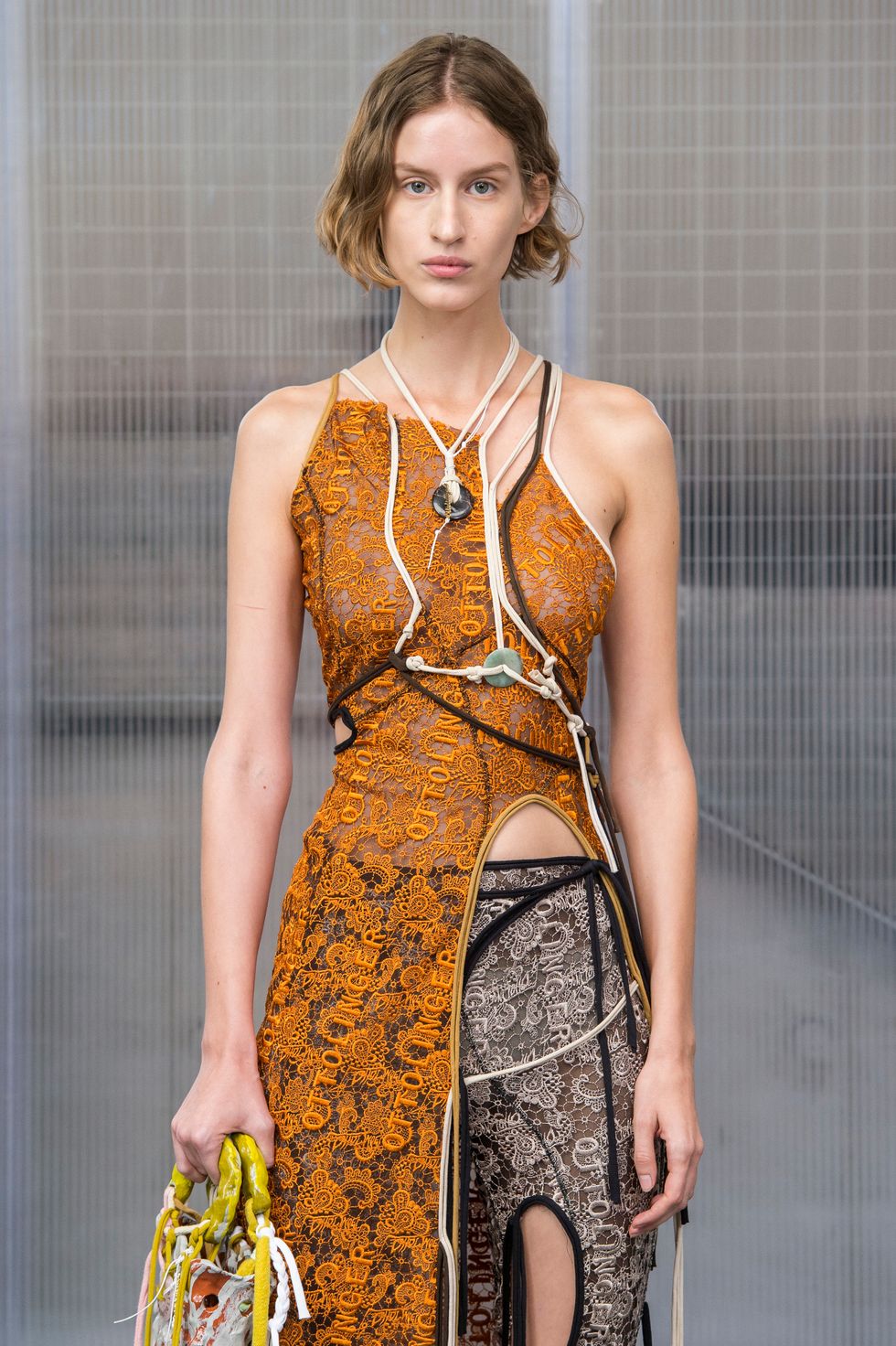 Foot Wrap
It was impossible not to notice the heels that dominated Ottolinger's catwalk. Wrapped around the models' feet, the shoes left a gravity-defying gap between the heel and toes. For the curious and brave, these alien-looking heels came in shades of everything from matte black and snow white to cheetah print and electric blue.
Freezer Burn
For many of the models walking the runway, the bag of choice was what looked like an insulated silver freezer bag decorated with backwards orange-hued Ottolinger lettering. We can't say for sure whether these cold storage bags will become the perfect accessory for your grocery runs, but with a variety of sizes and one with a neckerchief-adorned handle, at least you'll look fashionable in the produce aisle.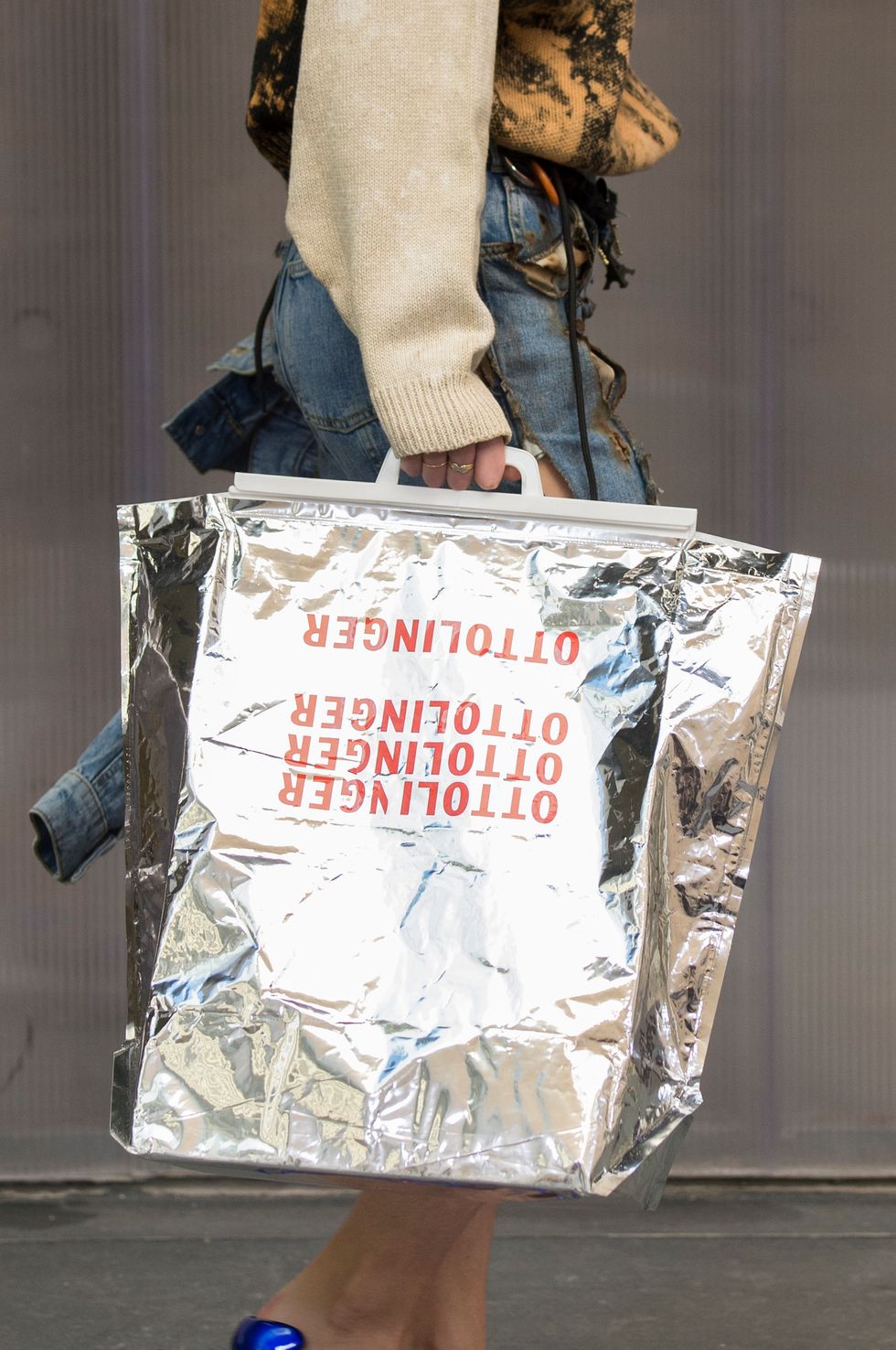 Sign Up For The Morning PAPER