Last week, Opening Ceremony founders Humberto Leon and Carol Lim announced that they are shuttering all of their retail locations, including boutiques in New York City, Los Angeles and Tokyo, after 18 years in business. The duo's eponymous clothing line will live on with new owners the New Guards Group, but the store closures will mark the end of an ambitious era. In a statement, Leon and Lim wrote about their "dream to connect people from all over the world with positivity, to create a vibrant and inclusive community through self-expression." It's sad. We are sad.
Leon and Lim, now in their 40s, have known each other since they were nineteen. They met at the University of California, Berkeley, at a mutual friend's house. Lim was in her pajamas. Leon persuaded her to put heels on and go out anyway.
They founded Opening Ceremony in 2002 in what was then a small alley just north of Chinatown, selling their signature diamond-patterned sweatshirts and goods bought en masse on shopping trips to Hong Kong and Brazil. One of the first retailers to stock designers like Rodarte and Telfar and Wales Bonner and Eckhaus Latta, they also collaborated with the mall brands they'd loved as teenagers: everything from X-Girl to Vans to Esprit. In the spirit of the Olympics, every year OC honored a different country, promoting artisans and unknown labels. Lim and Leon's influence grew; by 2011 they'd been tapped as creative directors of Kenzo. But they've always been most synonymous with their boutiques, which are curated and designed with adventurously accessorized wanna-be Parker Poseys in mind.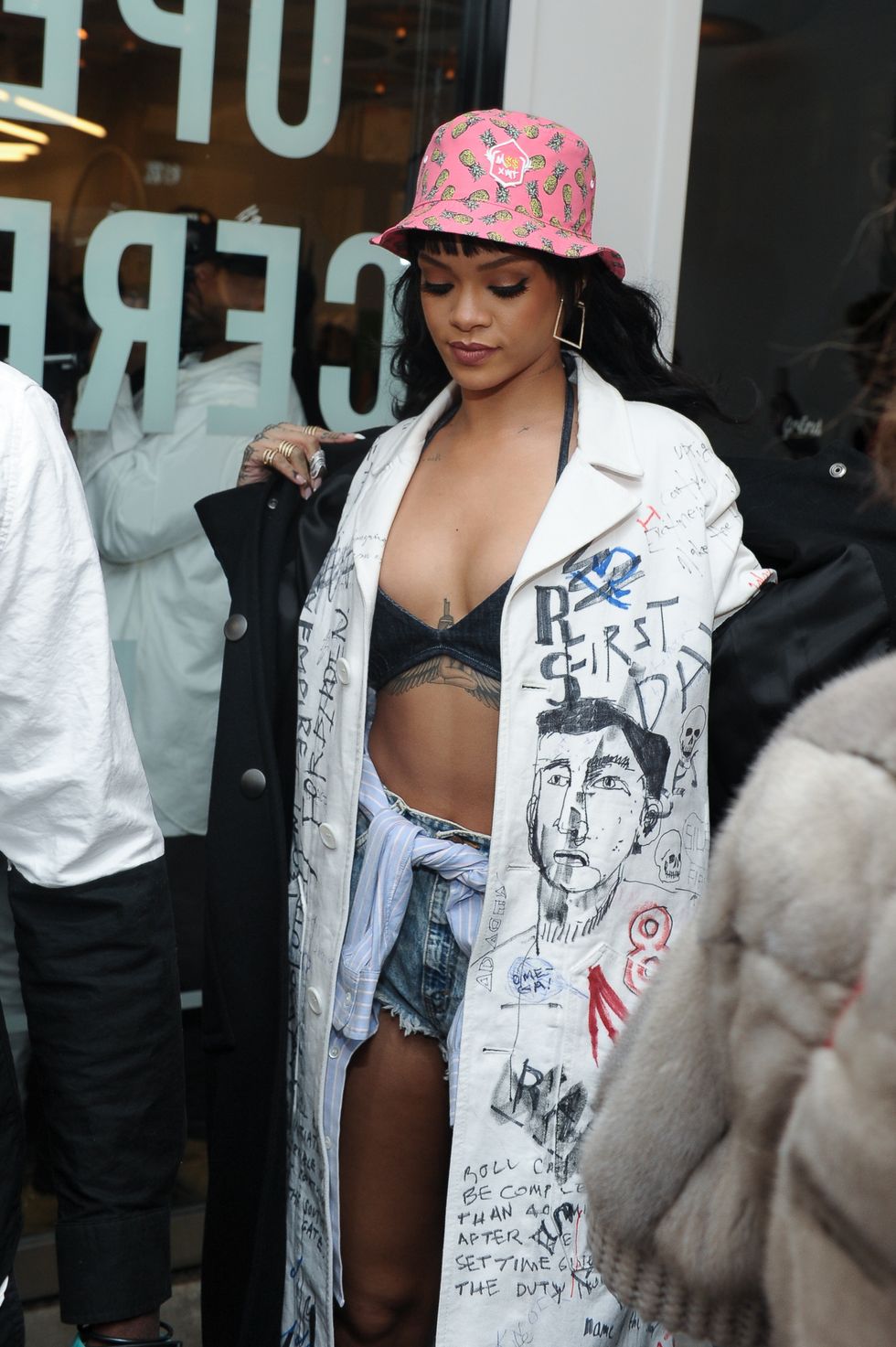 You can reliably go into Opening Ceremony and come out with something memorably insane, like a denim Margiela onesie or an Undercover sweatshirt printed with a bloodsoaked Alex from A Clockwork Orange – or the trendiest trendy things, like an Asai Hot Wok top or Maryam Nassir Zadeh mules. I'm typing this wrapped in an absurd puffer coat from Chinese brand Chenpeng that's patterned with what could be meat, marble, or vomit, with sleeves sculpted into little T-Rex arms. I spent my first two years in New York dressed in a Peter Pan collar dress that Chloë Sevigny (who got her own start working at the SoHo rave boutique-slash-"happening" Liquid Sky) designed for her first, much-hyped collaboration with the brand. It still sort of smells like Lit Lounge.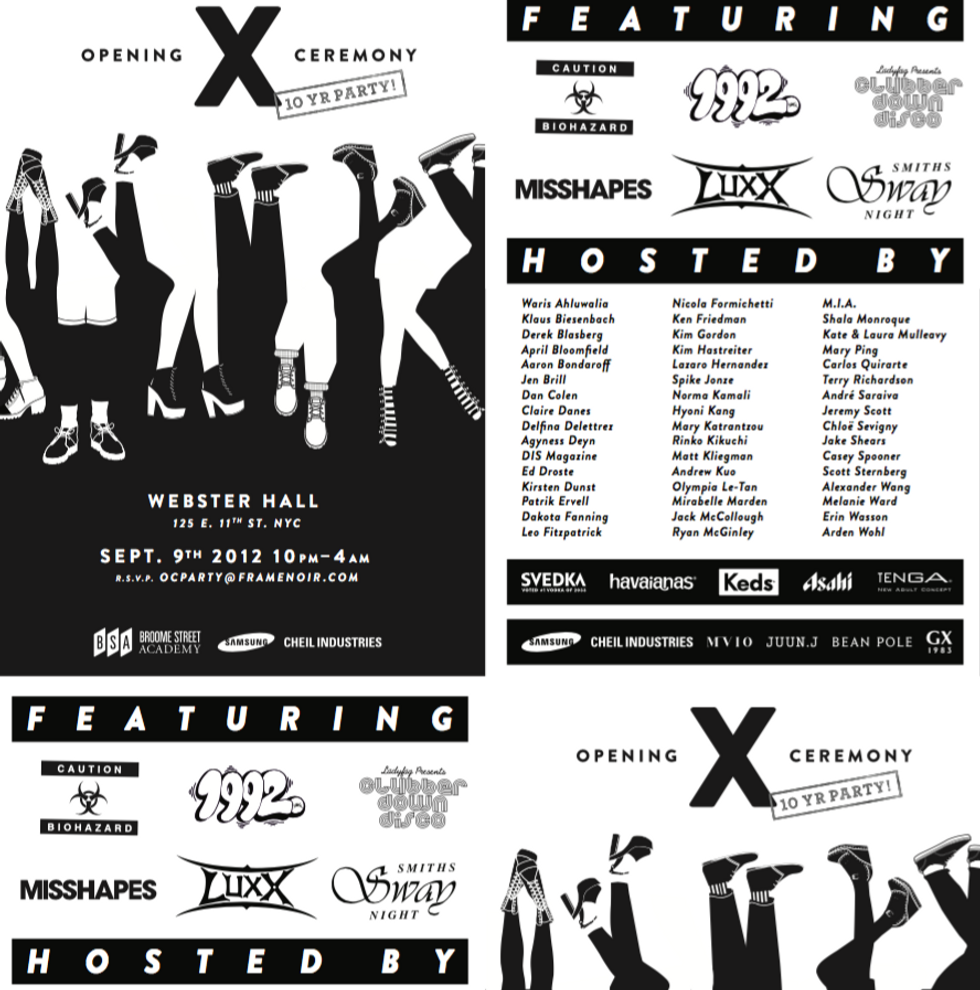 The summer after we graduated from college with spectacularly needless degrees, my closest friend from home got a job as a shopgirl at Opening Ceremony's SoHo flagship. We were idiots who lived in a parentally-sponsored apartment on the Lower East Side, not far from OC – a studio converted into a two-bedroom, located above a barbershop for men who wore tweed vests years after The Sartorialist became irrelevant and below a depressive junkie who was constantly falling asleep in the bath. Due to our proximity to Howard Street, my friend's co-workers started coming over after their shifts, bringing beer and rice balls from Sunrise Mart and smoking cigarettes pulled out of sparkly cases sold next to the OC cash registers.
I'd come home to piles of Hood by Air samples and damaged merch shoved into the signature blue and red shopping bags, now destined to become collector's items. Everyone had beautiful faces and bodies (salespeople generally modeled for ecomm) and they were all artists or writers or skaters or photographers or designers or Tumblr-era models who at least feigned at having deeper creative aspirations.
They would sit on our roof in the summer, chatting about the sheikhs in G-Wagons who would come in right before closing and drop thirty thousand in ten minutes, the rapper's stylist who insisted on purchasing a coat that had been banished to the basement after everyone realized it was covered in swastikas, who was fucking who. In lieu of learning my name, which does after all have three syllables, they just called me "roommate," a humiliation that in retrospect I choose to interpret as an honorific. Sometimes I tagged along with them as they hit the club that looks like a mansion in Palm Beach (someone always had drink tickets) or the club with the bathrooms with 365-degree views and coke shelves, or the cursed skater bar on Essex. My friend had a show on an internet radio station run by a since-disgraced streetwear entrepreneur, and she brought her co-workers on to talk about their dreams (the asleep kind), which was both better and worse than it sounds because everyone was high. I listened carefully in my bedroom.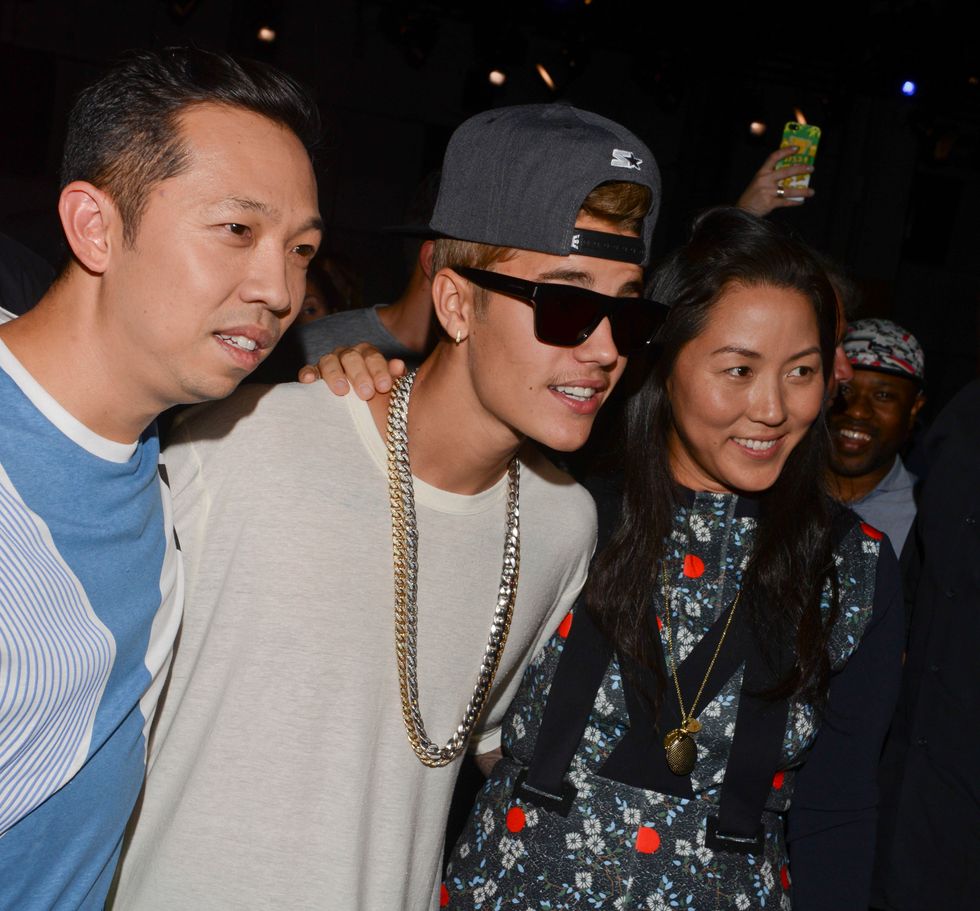 My friend and I eventually moved to different apartments. She stopped working at the store, but I befriended new OC employees: a writer who stopped showing up after breaking up with a manager; pretty publicists who let me come to the shop for free cocktails and performances by Swedish pop stars and a fancy dinner where a supermodel ranked as a "money girl" on models.com fixed my makeup; photographers I paid unconscionable rates while working at a vacuous studio in the Meatpacking District; a famous music video director; reporters and critics who were first published on the OC blog.
Apparently everyone I've ever met has worked at Opening Ceremony. Since Lim and Leon announced the impending closures, my Instagram and Twitter feeds have become one unending eulogy for the stores – tweets detailing a modeling career jump started by Beyoncé's visit to the Howard Street location; video of a Vision Streetwear-clad girl doing Riverdance on the sales floor; grainy security footage of someone taking a shit in the umbrella holder of the men's shop.
There have been remembrances of the holiday party with strippers, the show at the Big Apple Circus, the ballet at Lincoln Center, the party at Penn Station, the ten-year anniversary blowout at Webster Hall (I snuck in by pretending to be a famous gallerist and Alexander Wang's hair promptly flew into my mouth), the torturous sample sales where everybody bought something that didn't really fit, a Lunar New Year party that celebrated Asian-American DJs in New York. A friend at downtown's best vintage store, James Veloria, posted a joyous video of models tearing through OC in '90s Vivienne Westwood, writing simply that the store was a place that allowed you to be yourself.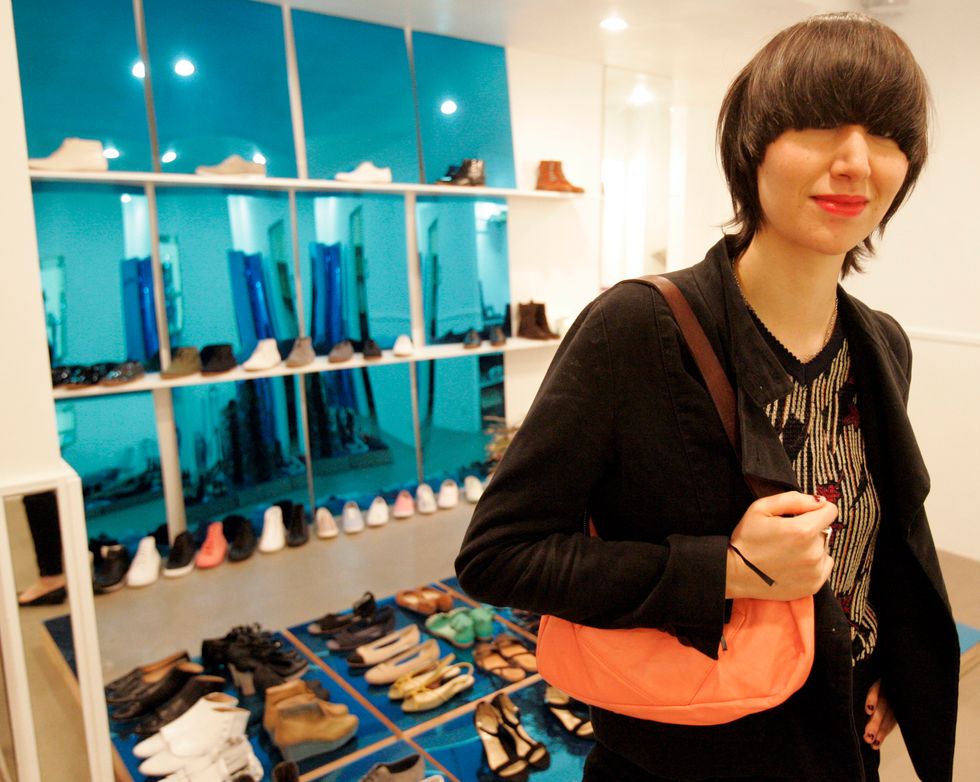 Opening Ceremony could be daunting at first – at least for Roommate – but it was also welcoming. It was a place for curious people to land in New York, where the culture of the city could open up. You didn't even have to live there; the famous OC blog, filled with mixes (hopefully archived) and fashion shoots and interviews with people you wanted to know and/or hate, was an essential scroll for any Parsons student in the 2010s, and for anyone in the future who cares to write about the amorphous, boringly undefinable New York of that era. It was always funny. Lim and Leon made both warmth and strangeness essential.
There is a slight irony in saying a teary goodbye to a place that intimidated a lot of people before they made themselves welcome there, as all true bastions of alternative culture do. There isn't much like that left in New York – and certainly not in retail. The Chase Bank-ification of Manhattan has already claimed the likes of city stalwarts Barneys and Dean & Deluca (RIP, six dollar limes). But which expensive clothing stores make 19-year-olds feel anxious and uncool yet inspired now? Dover Street Market and Totokaelo are beautiful, but arguably too slick. OC was always just a little bit shaggy, even when they did things like that 2013 fashion show featuring a fleet of race cars.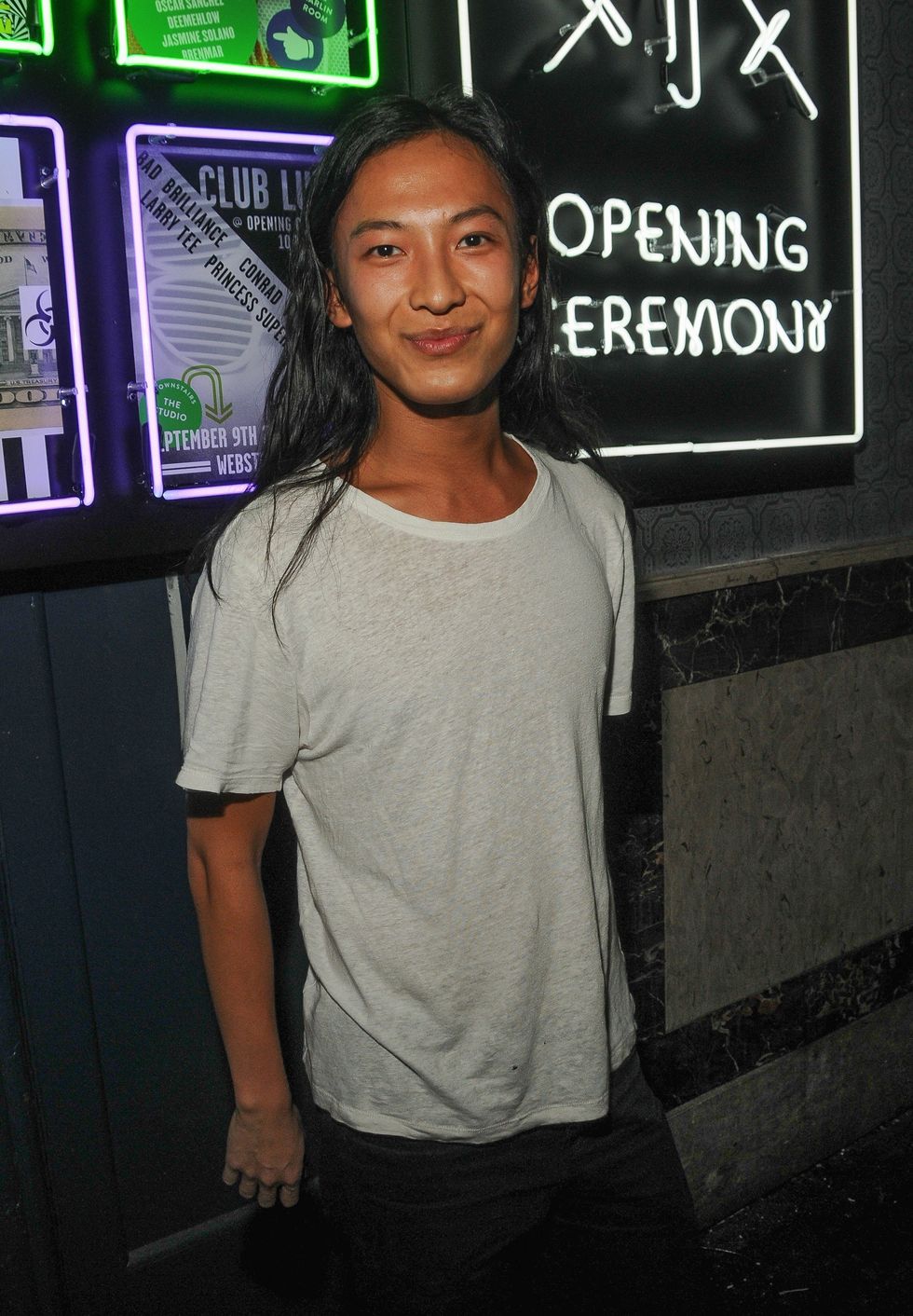 Call me a champagne socialist or whatever, but the closing of Opening Ceremony is tragic. I am sad for those who are going to lose their jobs, and I am mad that soon when I walk down the grossly dubbed Clout Alley, I won't see youths with highlighted clavicles and headscarves smoking in archival Gaultier. Now it'll just be Justin Theroux types (the actor's "dive" bar, located across the street from where my friend and I once lived, charges thirteen dollars for a tequila soda), and they are far less interesting. There's a giant Reformation next to Opening Ceremony now, next to a cashmere store and the four-star hotel that SoHo scammer Anna Delvey fleeced. She preferred less eccentric clothing, her room littered with bags from Acne and Supreme.
Maybe Leon and Lim saw the writing on the wall; the line for bone broth at The Smile to Go across the street is always filled with assholes. No doubt they're aware that you can't be relevant forever — or maybe you can, if you're willing to shift forms.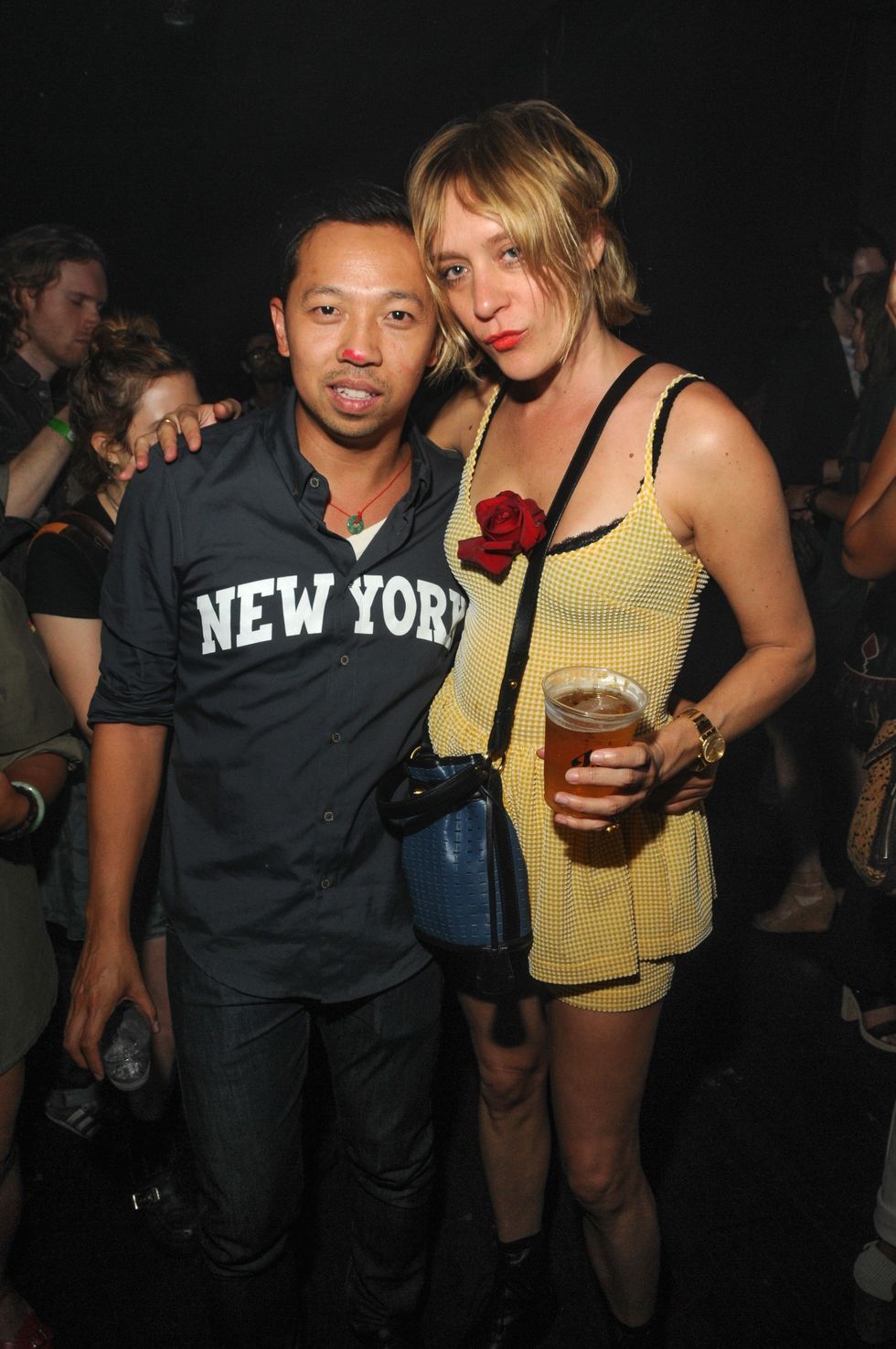 "We want to go to places where people don't want to take us," Leon said in an interview last year. "And we want to go shopping places that are probably not interesting for most people to go shopping. We're super curious people. We like culture. We're not interested in going to things that you can find everywhere else." In addition to the extortionate expense (even the ostentatious Philipp Plein had to shutter his Mercer Street space) and the global death of the concept store, SoHo undoubtedly became boring for them. It became too pedestrian long ago. But it was really nice to have just one more thing to hang on to.