Nico Tortorella, actor, model, and poet has arrived on the 2018 VMAs pink carpet this year in what can best be described as a type of queer riot gear.
"I will not plead the 5th amendment," reads their trench coat, made by gender-fluid brand TH3M in collaboration with Jeantrix. Their beret and mesh see-through tank are chic Berlin queer club glamour, but the graffiti jacket is giving us a revolution, and yes, it is televised.
TH3M has plans to launch its Fall 2019 collection at The Phluid Project, and told PAPER the brand's mission is to "foster a community of people that reject the gender binary." Tortorella identifies as non-binary and uses they/them pronouns, which are printed on the jacket's sleeve.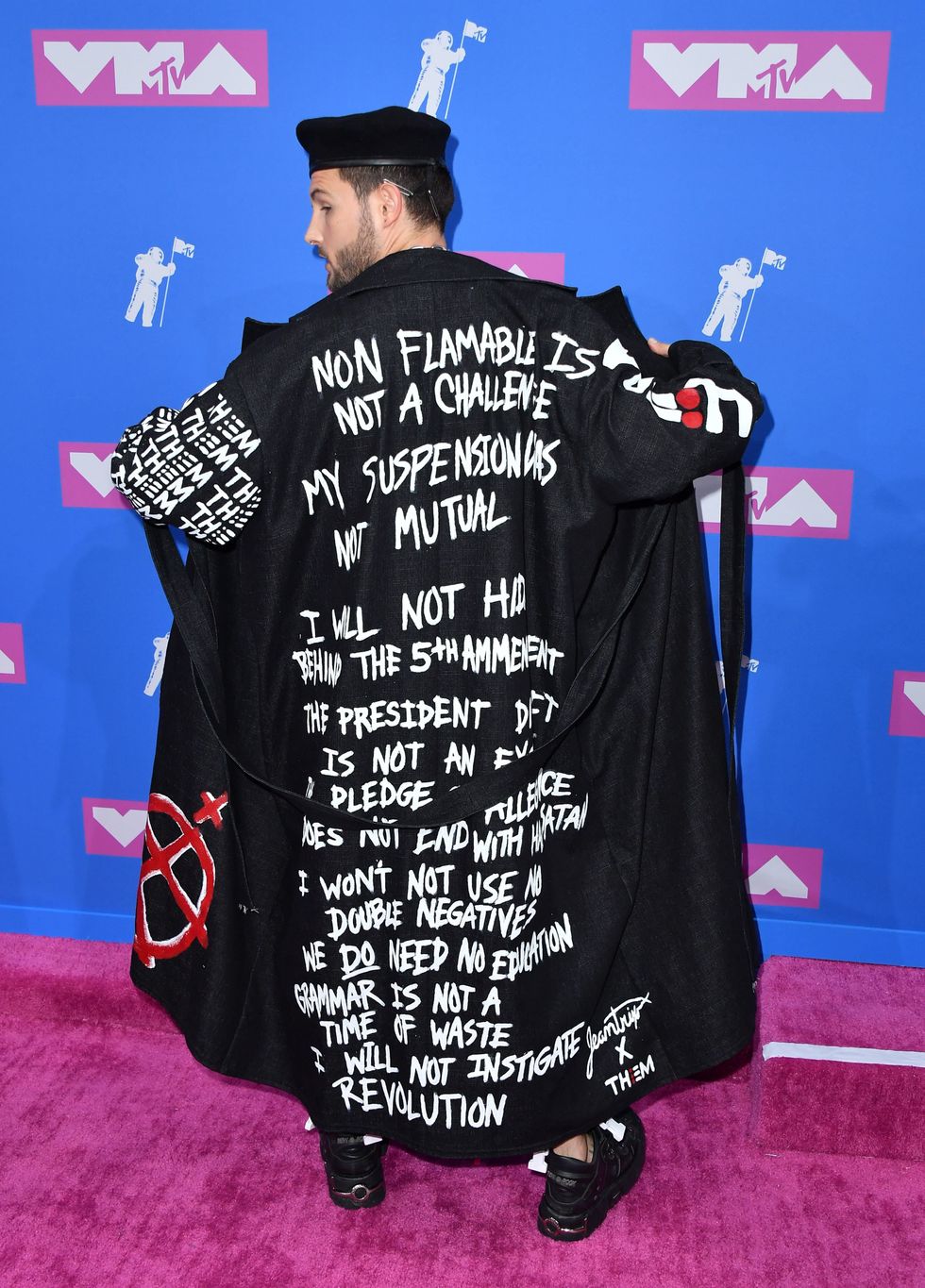 "The jacket is the embodiment of angst and rebellion," TH3M said. "Using the silhouette of a trench coat and Bart Simpson quotes from different episodes of the opening credits we were able to capture the mystery of the stereotypical kid in a classroom that sits in the corner stewing in an angsty desire to change the status quo. As a person that seeks social change and rebels against gender and societal norms on a daily basis, Nico is the perfect person to wear this jacket."
Photos via Getty
Music
Story by Meg Yates / Photography by Benjamin Taylor / Styling by Juje Hsiung / Hair by Sean Bennett / Makeup by Comet Candler