Boston may be known for many things — American history, higher education, robust sports teams, Ben Affleck's accent — but unfortunately a vibrant nightlife isn't one of them. Despite the thousands of young people who flock to the city each year to study — there were more than 138,000 undergraduate and graduate students enrolled in Boston-area colleges and universities in 2017, not counting two community colleges, according to the Boston Planning and Development Agency — antiquated liquor license laws have kept the city's club and bar scene from truly flourishing. Add that to the last train trips happening before 1AM, and you have a recipe for a city dry as it is cold.
That's beginning to change, though, thanks to a number of factors including friendlier development policies, a growing technology sector and the rise of car sharing services like Lyft and Uber. At the helm of the shift is Randy Greenstein, a partner in New England hospitality company Big Night Entertainment Group (BNEG). Alongside brothers Ed and Joe Kane, Greenstein opened a slew of successful bars and venues in Foxwoods, Connecticut around 2008, before setting sights on their hometown of Boston.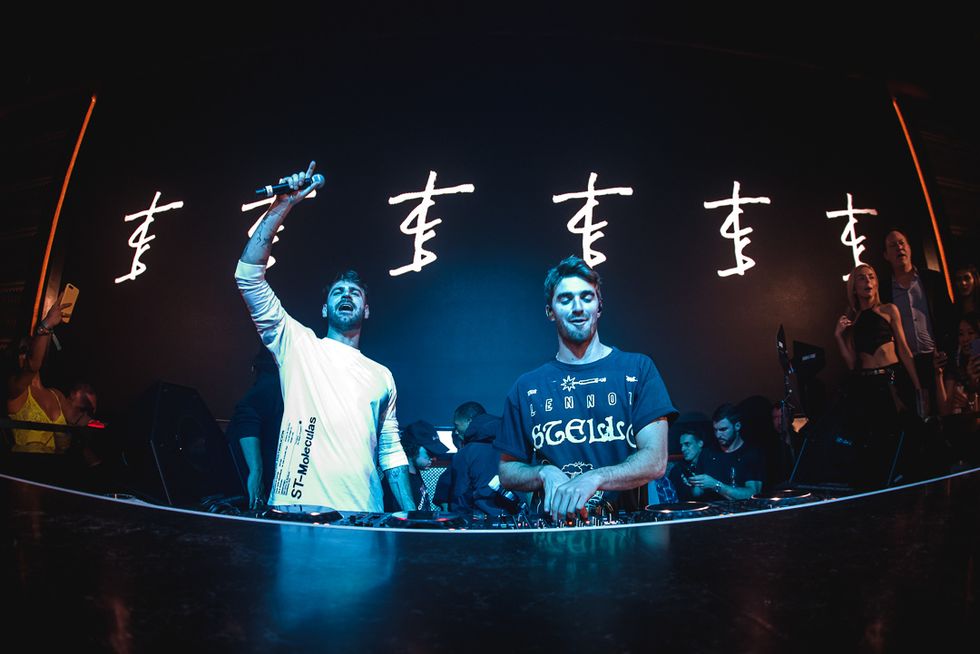 The Chainsmokers perform at Mémoire
"Boston's on fire when it comes to technology, pharmaceuticals and health care," Greenstein told PAPER, talking on the phone from the job site of a new BNEG development, Big Night Live. "Everyone either has a headquarters here or is moving a headquarters here. There's a huge difference in the last five years of people staying put after college, and there's more wealth in Boston than ever. There's this premium market that no one ever thought existed prior to 2015, 2016."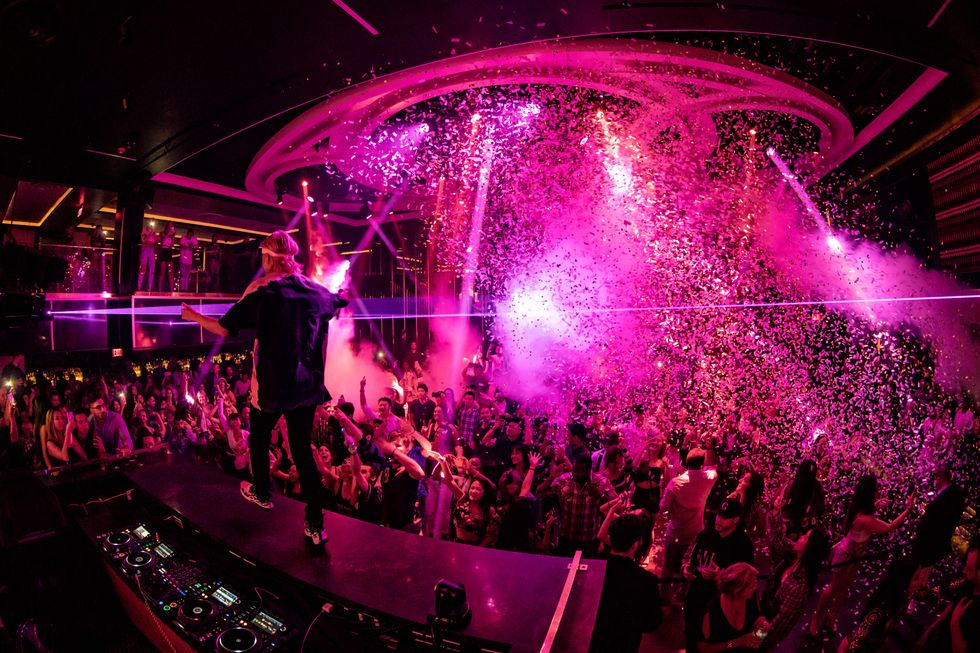 Elephante at Mémoire
To capture that market, in addition to Pan-Asian, TAO-style restaurants like Red Lantern and Empire, BNEG built its crown jewel: The Grand. Located in the once largely deserted Seaport District of Boston, The Grand opened in 2017 as a Las Vegas-style alternative to the sports bar and pub scene many Bostonians had become accustomed to. With a roster of DJs pulled straight from the Hot 100, The Grand's appeal is obvious as it provides the elevated nightlife experience the city has been missing for decades.
Now, BNEG has opened a sister nightclub with Mémoire, a two-story venue with a booming sound system, massive LED wall and 30 tiered VIP sections in Encore, The Wynn's brand spanking new casino resort in Everett, Massachusetts, just three miles outside of Boston. PAPER visited Encore's still pristine grounds, which really are straight out of Vegas, minus the indoor smoking. Walking past what feels like a mile of slot machines, roulette tables and of course, a Dunkin Donuts outpost, one comes upon the gigantic Mémoire somehow tucked away in a corner. Greenstein insists that BNEG is focused on offering an "inclusive" space that has offerings for every age (21+ and up).
"We come at it with a very Vegas like approach, which not many people do, which is the best hospitality you can," he said. "It's inclusive, not exclusive. We're not the velvet rope, 'you can't come in, have to be this super cool thing to get in.' It's about the music, the fun, the hospitality. We want to throw a party. Our entire company culture is: we're in the fun business."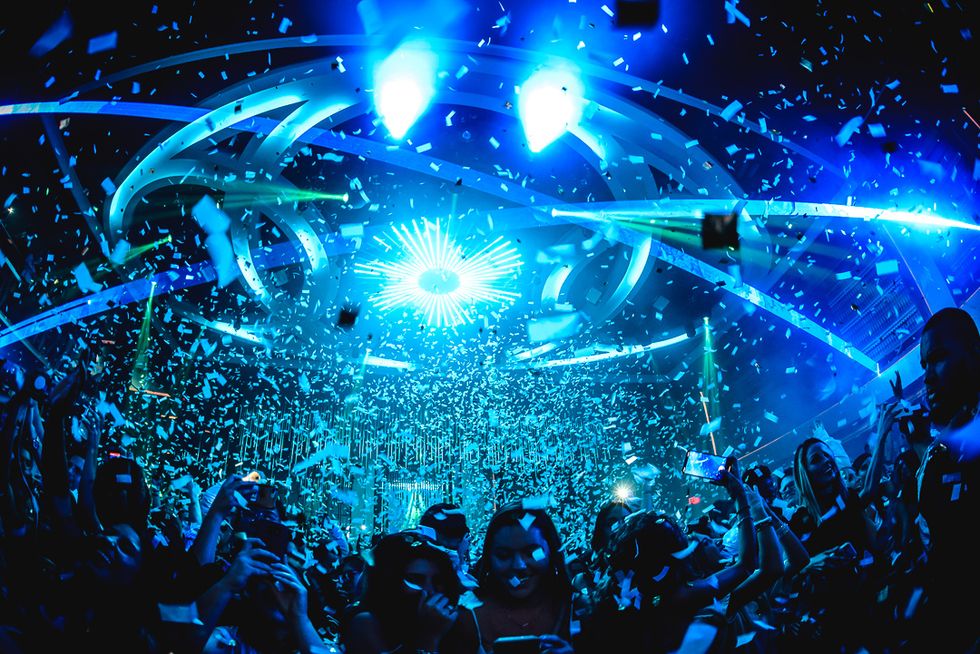 He added, "I know so many people in the 30+ market that come to our places that would never go to a nightclub."
Indeed, on the Saturday night PAPER stopped by the club, which officially opened on June 23 with the likes of Steve Aoki, R3HAB and DJ Diesel aka, Shaquille O'Neil, in attendance (Boston is a sports town after all), the dance floor was packed and every VIP table was sold out. Bottle service was booming as girls with full hair and makeup paraded sparklers to tables, just like in Vegas. DJ Ruckus oversaw the scene with a high energy DJ set packed with hits. The only thing missing was Drake.
BNEG plans to take its clear model for success and run with it. In the last two years, the group has begun developing $50 million worth of properties, Greenstein said. As the population of young professionals continues to swell, it seems that the nightclub scene will finally grow up along with the city's residents. As Greenstein put it, "If you build an experience, they will come and they will spend their money."