I won't lie, I was near 98 percent certain that former One Direction mouthpiece Liam Payne would settle into life as Cheryl Cole's baby daddy and that would be the end of that, but no. The fifth the final member of the boy band to launch is solo career has released a very Ed Sheeran hip-hop-inspired pop track co-written by Ed Sheeran that's all-in-all very Ed Sheeran. It also features a verse from Migo numero uno Quavo, who turns everything he touches into gold and as a result is at this point in serious danger of overexposure. Also, he has already forgotten the name of the song.
Sheer perfection, or should we say, Sheeran perfection.
Even though Liam Payne is now a father, that doesn't stop him turning up in the club while sipping "coke and Barcadi" and professing is love for grinding. He also reminds us "he used to be in 1D" and then follows up with "now I'm out free." Good for you Liam! How do we know all this? Because of the handy lyric video that accompanies "Strip that Down". While we all know lyric videos can backfire, à la Niall: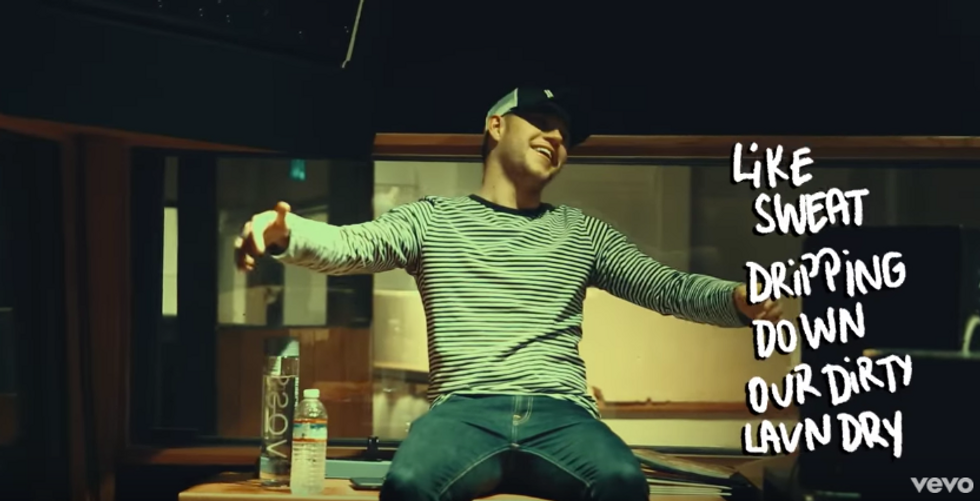 This one came out okay, though there is a little too much spray paint and a few too many Nokia 2280s for my taste.
Is this the song of the summer? You decide!
Image via Getty

Sign Up For The Morning PAPER