Towards the middle of Laquan Smith's runway show, a duo of long-legged models emerged in black sheer, unitards prompting one of the biggest cheers of the night. The catsuits were cut in such a way that left little to the imagination, accentuating everything from hipbones to the lower back.
This, of course, is Smith's mantra: Make sexually empowering clothes for a strong, confident woman who's comfortable in her body. His usual silhouettes and signatures were also here: body-hugging minidresses, see-though fabrics and strategically placed cutouts.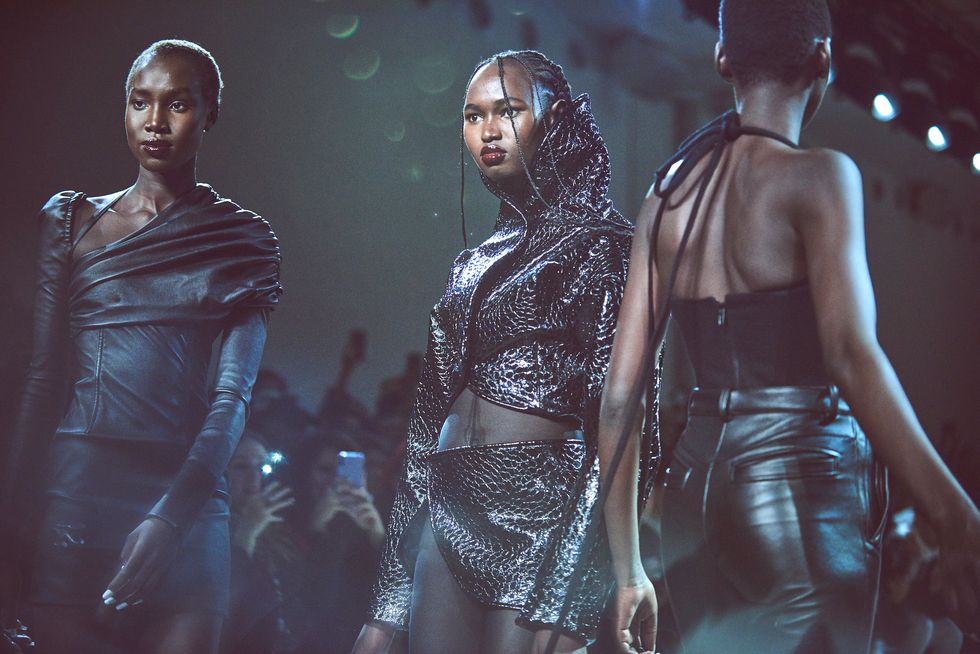 The line-up of mostly all-black looks, save for a couple of white pieces and iridescent fabrics, featured new takes on classic winter gear such as knee-high puffer boots and wool corset jackets. A few men's looks also made it into the lineup including a classic overcoat and leather pants.
He also introduced some playful logo phrases like "I Don't Fuck With The Help Tony" on a sweatshirt and "I'm Moving Out" on an oversized furry white tote bag. This was also the second season Smith collaborated with Jordache on denim pieces like bustier tops and form-fitting jeans.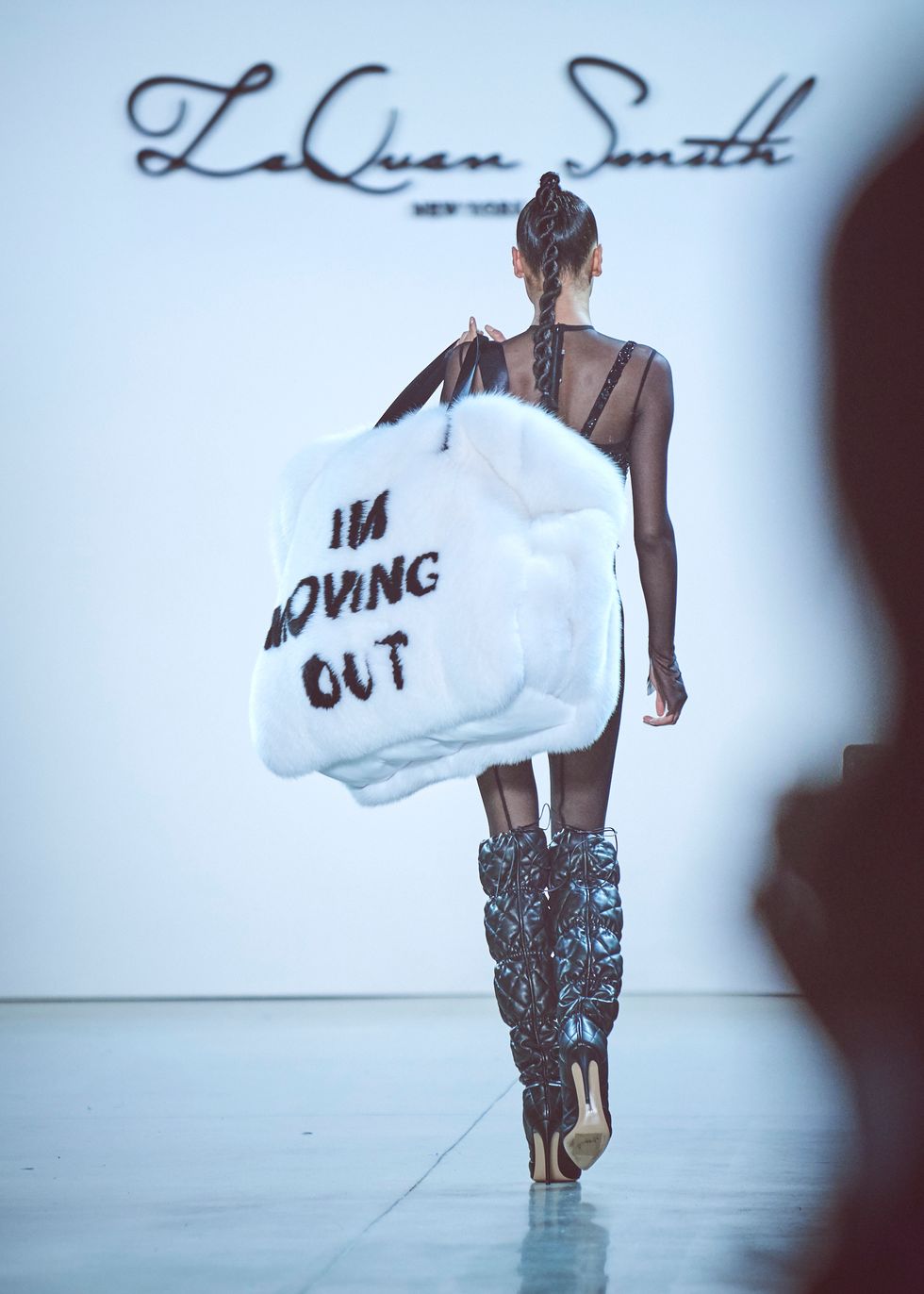 See, below, for more photos from Laquan Smith Fall 2020.