It's been almost a year since Kim Kardashian West was robbed of $10m worth of diamonds at gunpoint at her Paris hotel, and now the orchestrator of the heist, Aomar Ait Khedache has reached out to apologize. Would it surprise you if I told you that Kim ain't having it?
According to TMZ, Kim's Paris lawyers received a handwritten letter from Khedache which they translated from French. Apparently Khedache had seen clips of a tearful Kim recounting the traumatic incident on French TV, and it made him feel like maybe what he did wasn't cool? The letter reads, in part:
"After observing your emotion and realizing the psychological damages I inflicted ... I decided to write to you, not to obtain from you some sort of indulgence. [...] I want to come to you as a human being to tell you how much I regret my gesture, how much I have been moved and touched to see you in tears. [...] Know that I fully sympathize with the pain you are enduring, your children, your husband, and your close ones. [...] I hope that this letter will allow you to forget little by little the trauma that you suffered by my fault."
TMZ reports from their "sources close to Kim" (aka Kris Jenner on a satellite phone), that she thinks the letter is phony and a lame attempt to appear penitent before he stands trial. It doesn't help his case that the letter was initially sent to the judge, who forwarded it on to Kim's team.
We have to agree with Kim on her assessment of this apology letter. In terms of sincerity this letter ranks somewhere between a letter your mom makes you write to your sister for going into her room and this Arthur meme: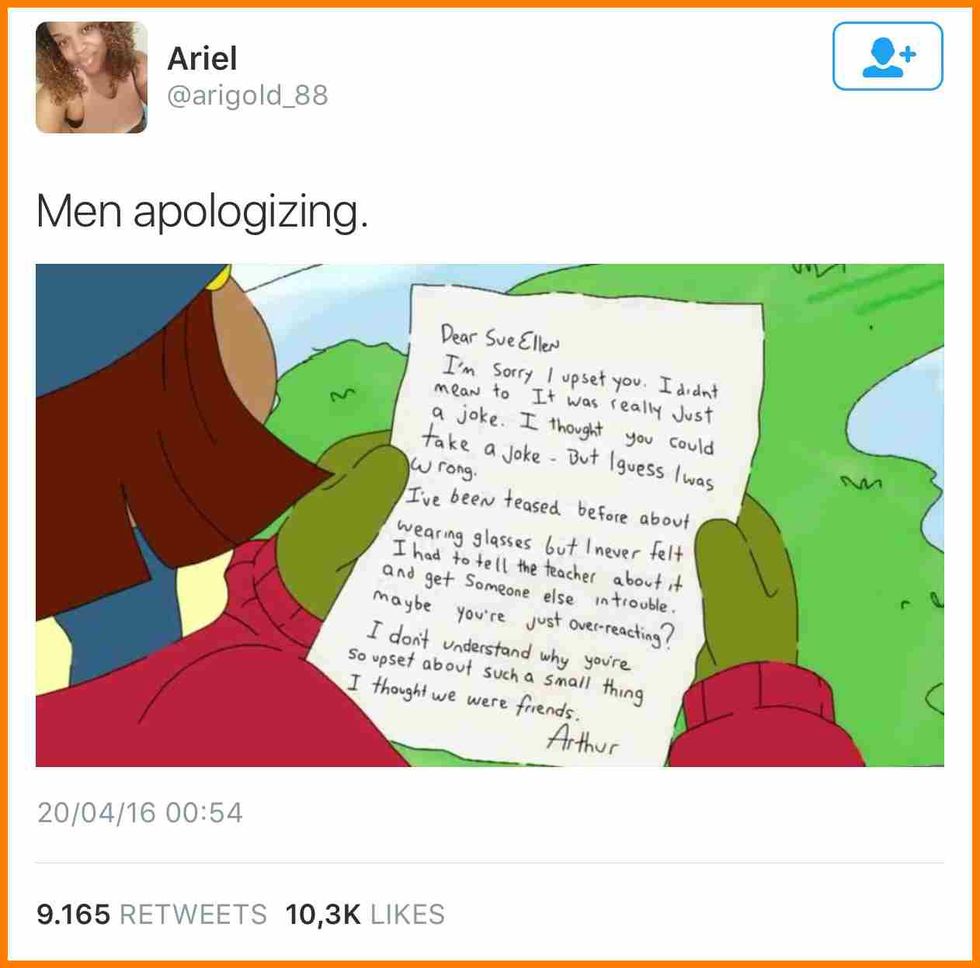 Splash image via Getty