After years of tugging on and stripping off the psyches of other artists, including Camila Cabello, Justin Bieber, Usher, Rita Ora, Kygo and more, it makes sense that British songwriting machine JHart is turning to his most intensely intimate experiences for inspiration for his first foray into solo music-making: therapy.
His debut solo EP, Vol. 1- Songs From Therapy, out later this year, explores JHart's experiences and in counseling, including actual dialogue lifted from his therapy sessions. Songwriters have to be experts at reading others and translating their experiences into art, and now JHart is turning that microscope on himself with therapy and his own demons and baggage as his muse.
Related | JHart Is Putting His Self-Doubt to Bed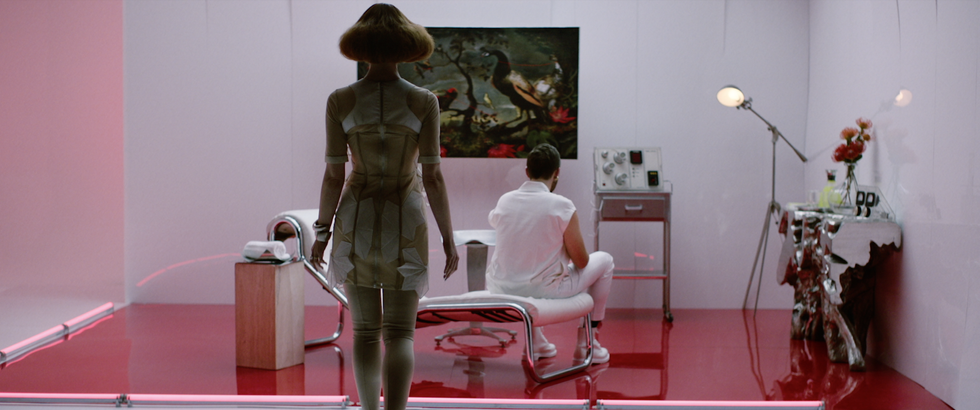 Today, JHart has shared the cinematic music video, equal parts sci-fi thriller and rom-com, for his first ever solo single "Put It To Bed." In the visuals for the soulful bop, JHart undergoes an experimental therapy technique, administered by a cyborg-dominatrix psychiatrist, which alludes to "The Miracle Question" technique, in which a therapist helps a patient examine their own problems from an outside gaze.
The proudly queer artist inhabits the perspective of a woman in a heterosexual couple as they fight, cry, seduce each other, break up and make up. Eventually it becomes clear that JHart is singing about his own male lover, begging him to solve the problems they face so that they can return to the intimacy they once had, temporally slicing between the proxy couple and his own memories. Inspired by a therapy session in which JHart was forced to ask himself if he'd ever be able to put a pattern in a toxic relationship "to bed," although the sultry song track has a luminescent, bopping pop beat, it's ultimately a edged with sadness and anger, mimicking the volatile cease and swell of the kind of fight you can't come back from.
Related | 50 LGBTQ Musicians You Should Prioritize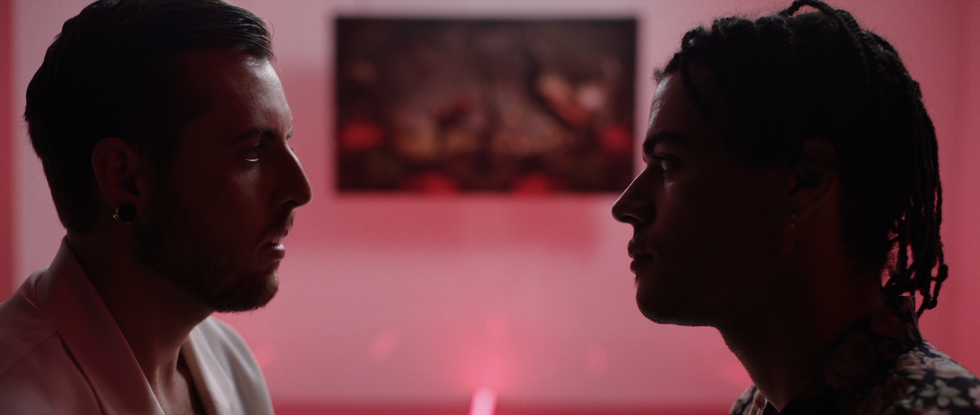 JHart said of the video: "I'm thrilled with how my first music video turned out. I brainstormed pretty tirelessly with my creative director, Chuck, and the producer, Brett, about how to make the vision for this video something not so obvious. We came across a quote in a psychology piece about 'The Miracle Question' and different versions of it that helped patients in therapy resolve their issues by looking at their problems from a secondary perspective, put a slight Black Mirror twist on the idea and the video concept was born. I'm beyond grateful to anyone who has helped in the execution of this video."
Watch the PAPER premiere of JHart's "Put it to Bed" video, below.
Photos courtesy of Chuck David Willis