Designer Jason Wu's birthday is September 27th (Go Libras!) and to celebrate this year he's launching a new series of RuPaul dolls with Integrity Toys. Wu first did a RuPaul doll in 2005, but his latest series features a newly articulated body sculpt and all kinds of deliciously glamorous accessories for Drag Race addicts to display or use for role play vignettes. The first doll in the series is Kitty Gurl Pink, and can be pre-ordered online. PAPER caught up with Wu to learn more.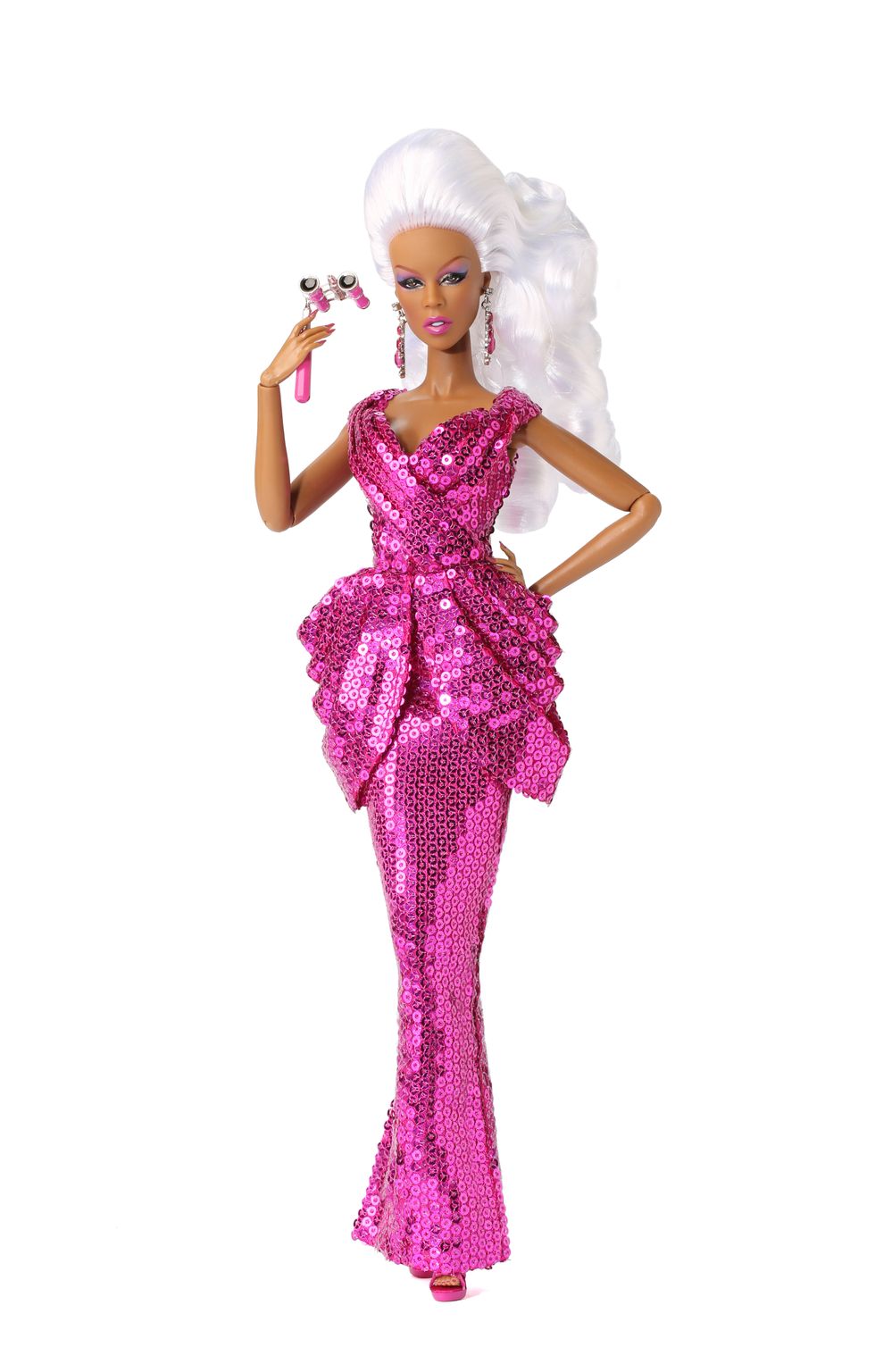 You've been working with dolls since you were a teenager, right?
Yeah, I had like a 10-year career as a collectible doll designer before I started fashion.
And that was when you were 16?
Next year is actually my 20th year since I've been with Integrity Toys, which is the company I work with, and I still work with them on the side, on special projects, just because I've known them forever.
So this is the re-launch of the RuPaul Doll?
When I was 20, I decided I had to make the first RuPaul doll. It was close to 15 years ago, and I have done dolls in miniature Jason Wu clothes for my 10th anniversary last year that were sold at Bergdorf's. I like the idea of combining my origin with what I'm doing now. I think it's a nice way to speak to the brand and me and do it in a very personal way. RuPaul's Drag Race has ushered in a new generation of kids that appreciate the art of drag and the creativity, and not only the craftsmanship skills, the makeup skills, but also just the art of that craft that was really very dormant for a while. You know, after the '90s, with Wigstock stopping and everything, it went kind of very dormant, in the early 2000s, there wasn't so much drag around, it just was not popular.
Do you remember the first time you saw RuPaul?
Well, my first time seeing RuPaul was in 1993 when I moved to Canada, and I didn't speak English. I was living in Vancouver and a MAC Cosmetics ad of RuPaul caught my eye on the billboard so I had to find out who this person was. And then I made my mom buy me the Supermodel of the World album and the rest was history. Going forward like 10 years, I'm in New York, I just moved here, I just started going to Parson's, and then I go to a Chelsea Pier's dance during the gay pride weekend, and then RuPaul shows up and that was when I got the idea all of the sudden, "Oh, that would be great to do a RuPaul doll!" Because he was somebody I idolized. It was at that time also in the early 2000s where there wasn't so much drag, and there wasn't so much diversity in the media. It was weirdly more conservative times, if you think about it.
And do you find that your customer for the dolls is a different customer than for clothes?
There are people that buy my clothes, that also like to buy a doll to display. The thing about a doll is it's a pop culture piece, and I think it's important. We need things like this to teach the next generation where we came from. And I think what's been amazing is I'm seeing kids, like my friend's daughter who's 13, love Drag Race, you know? We're just opening this world, which is much more than what people make it out to be — it's highly intelligent, it takes a highly skilled person to be able to do drag, and there is a lot more than a "man in a dress." And I think in the times we're in right now, it's really important that those values are shared.
Photo courtesy of Jason Wu