Off to the Races
Returning to the Longchamp horse track that played host to Dior earlier in the week, Hermès brought their aspirational luxury brand to the races. Against a wall of mirrors sloped to show the sky, models slinked along a runway of perfectly combed sand while Mozart's "Concerto No. 23" floated through the air. Nadège Vanhee-Cybulski's offerings for spring 2019 featured everything from butter smooth leather smocks and sailing coats to gladiator sandals and leather bucket bags.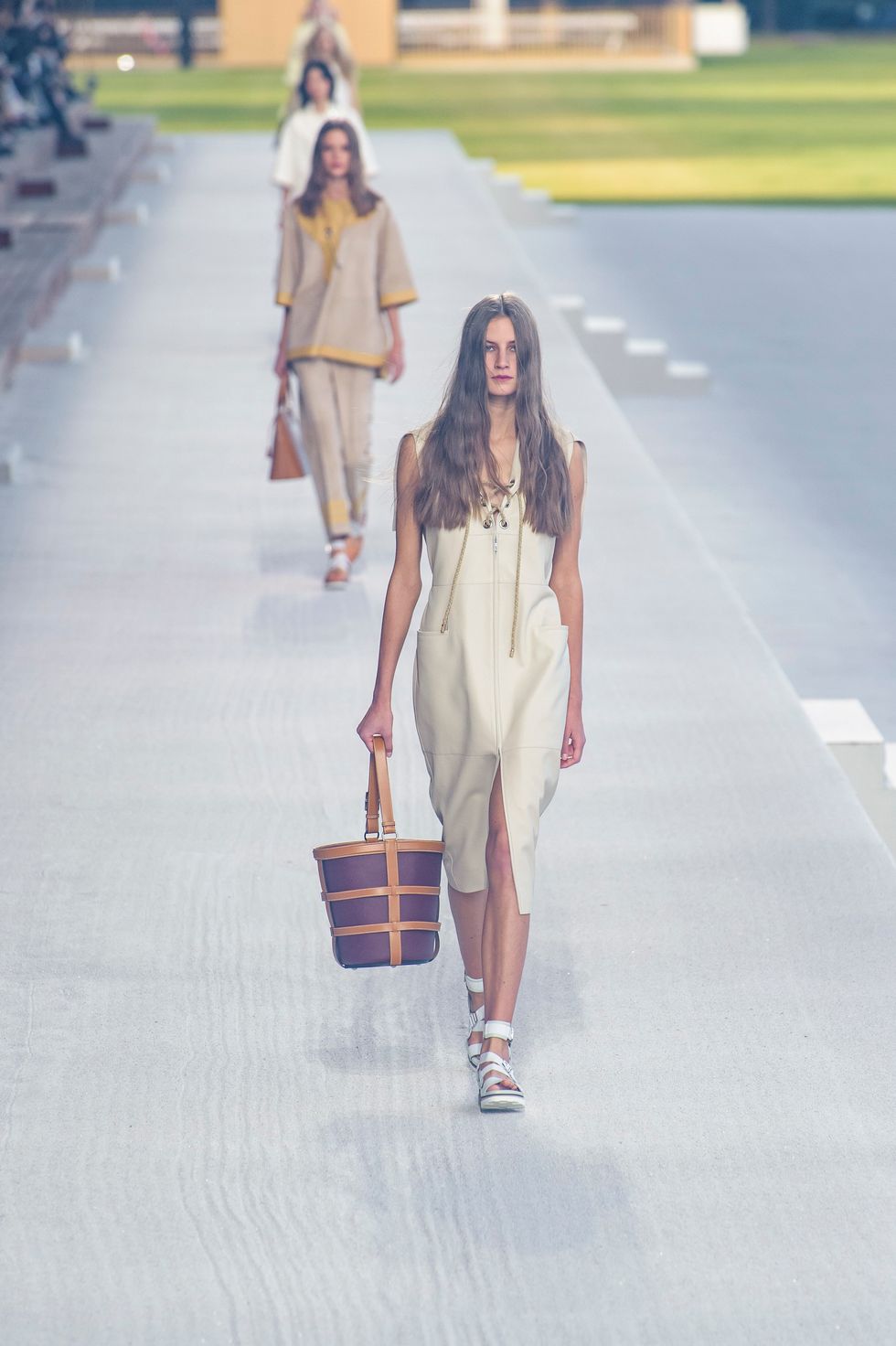 Cloud Control
When creating atmosphere, Hermès leaves nothing to chance — not even clouds. A wall of perfectly slanted mirrors were stretched down the runway to show the sky, but in the off chance cloud coverage from Mother Nature was unavailable, the luxury brand also created their own clouds with a fog machine just in case.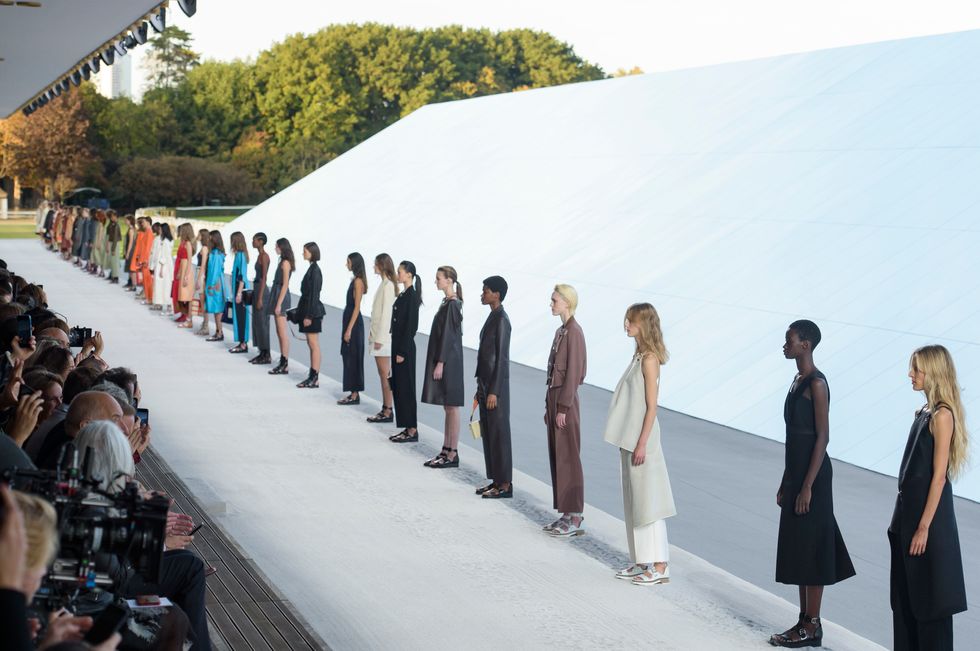 Cracks of Color
Hermès knows how to make tan, caramel, and chocolate tones look as rich as their customer base. The creamy hues found their way onto the runway alongside shades of green, grey, and black, but the collection wasn't without its surprises. Loud cracks of turquoise, red, and the fashion favorite hue of blood orange brought an electric energy to coats, jumpsuits, and impeccably tailored trousers gliding down the racetrack.
Suspenders, Smocks, and Gladiator Sandals
Hermès created a perfectly slim silhouette with brushed leather smocks that reimagined the horse training gear with a high-end flourish, but it was the gorgeous caramel tan suspenders and gladiator sandals stomping through the sand that had us salivating.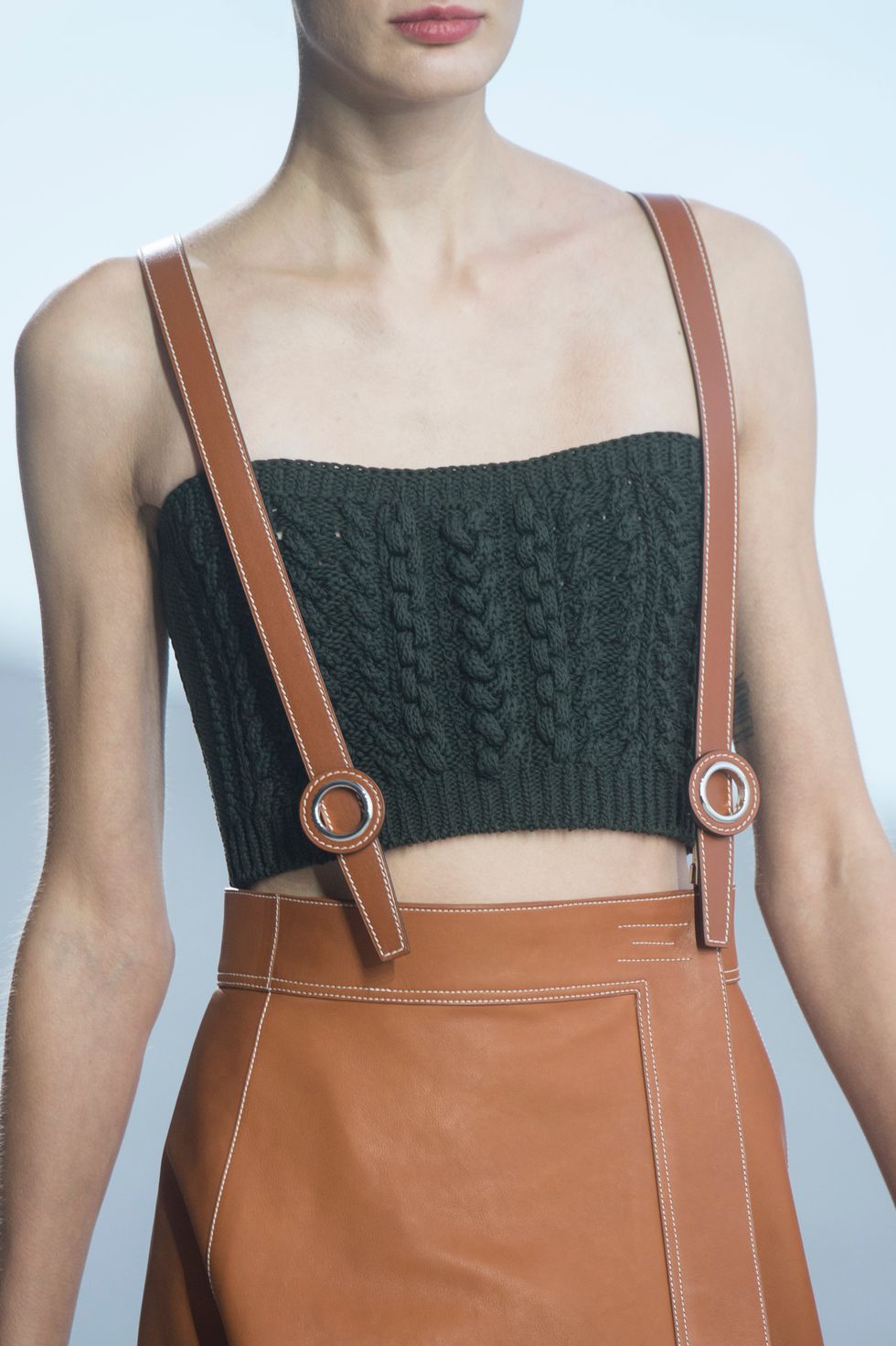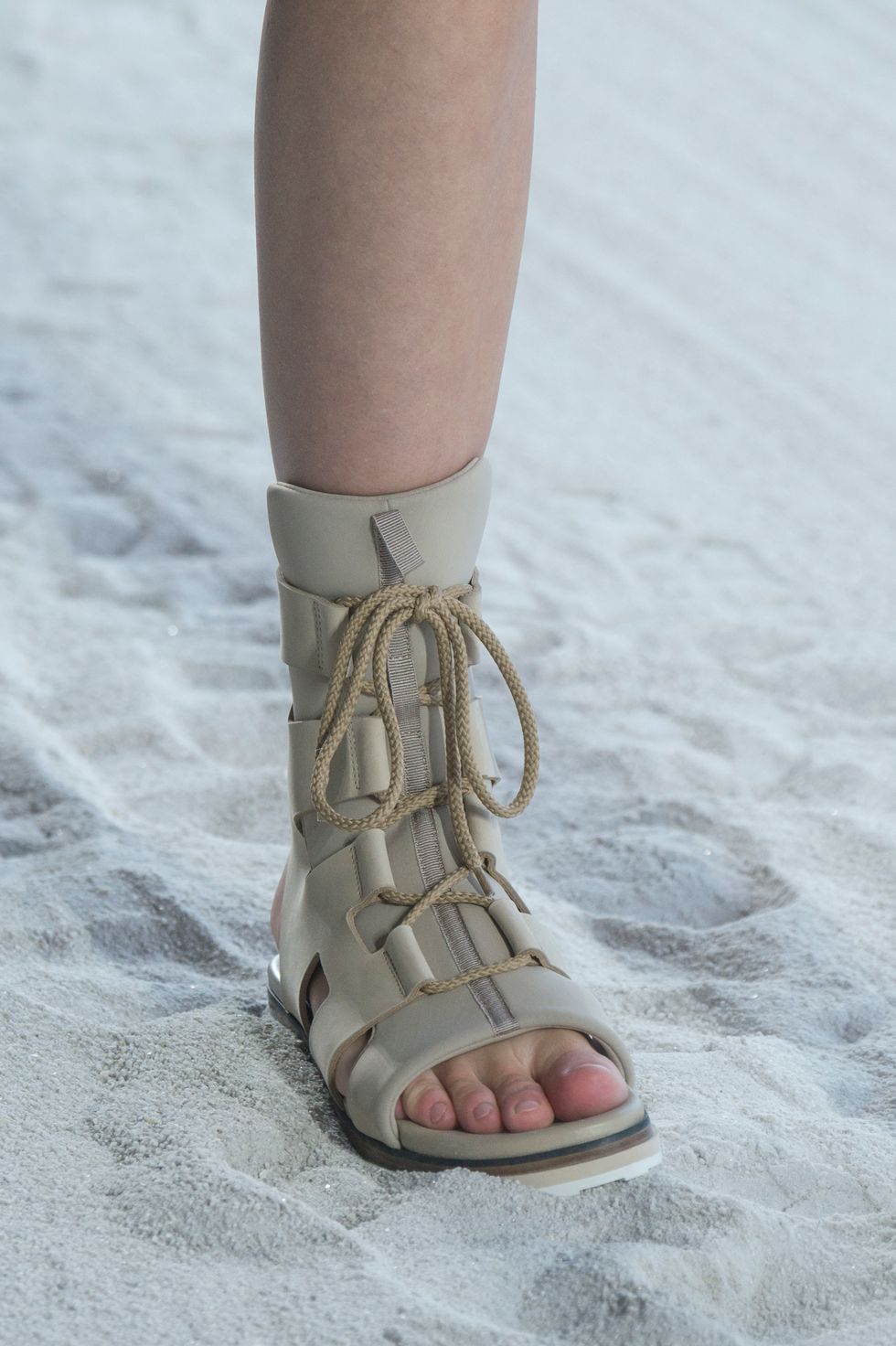 A New Silhouette
Alongside bucket bags made to look like racing horse mouth caps, Vanhee-Cybulski debuted an elegant and eccentric silhouette for his handbags. Curved on one end and pointed at the other, the purse gave the impression of a wave as it soared down the runway.