True to its name, Los Angeles is a city of fallen angels searching for some kind of lost paradise where they can nurse their singed wings and do a little twirl with the devil. For the last three years, a roving rave called Heav3n has been one such promised land — a queer sanctuary where California's cutest club kids convene and flaunt their fiercest looks. "I really just wanted a place where all my friends could be together—our own personal heaven that doesn't judge or exclude anyone," said Heav3n's founder Lulo, a self-described "non-binary angel" who also DJs and runs the online streetwear store that the party is named after.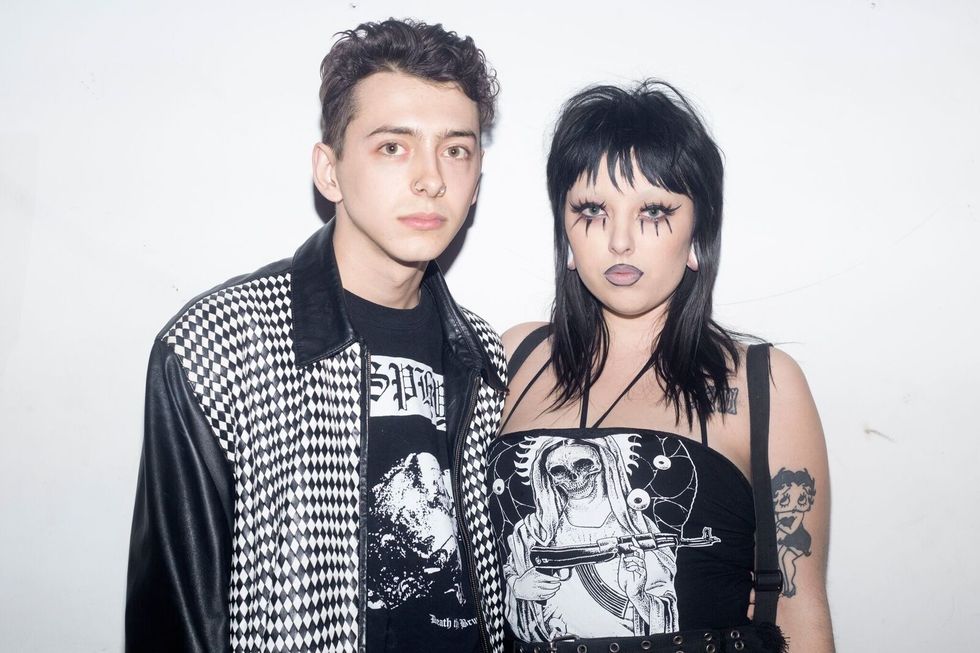 Earlier this month, Heav3n descended upon a two-room warehouse in downtown Los Angeles. In one highlight of the neon-streaked night, singer/songwriter Dorian Electra — donning a cowboy hat and a thin, painted-on moustache — blessed everyone with a live performance of her dangerously catchy, '80s-style synth-pop with a troupe of backup dancers. As she flashed green stacks of cash and sang about "the most expensive DJ in the world," PC Music head honcho A.G. Cook suddenly popped up behind the DJ booth. He proceeded to play a surprise set, dropping hits like "Lipgloss," as collaborators SOPHIE and Charli XCX, as well as German pop star Kim Petras, danced giddily in the audience. (Also spotted in the crowd: Insomniac/Electric Daisy Carnival founder Pasquale Rotella, who stayed till the very end, and was reportedly infatuated with the twisted kandi kid outfits on parade).

Check out photos of the ephemeral night by @wookou below, and if you're in Los Angeles, don't miss the next Heav3n party on March 16.