Electro-pop sensation Grace Chatto first shot to fame as a member and vocalist of the electronic music band Clean Bandit, known best for their 2014 hit single, "Rather Be," featuring Jess Glynne. Clean Bandit enterede the Billboard Hot 100 for "Rather Be," peaking at No. 10 in the US, and spent four weeks at number one in the UK. The group went on to win the Grammy Award for Best Dance Recording in 2015 to top off all of the success of the single.
Now, after touring for years and joining with other members of Clean Bandit to release their star-studded 2018 album, What Is Love?, Chatto is taking a step back to revel in all the success. The praise for the work Chatto has produced with Clean Bandit is well-deserved, too, considering the vast array of influences the group has managed to incorporate into their songs and collaborations. Fans of pop's heaviest hitters — from MARINA and Demi Lovato to Charli XCX and Rita Ora — find their favorite artists in unexpected sonic situations on Clean Bandit tracks.
PAPER sat down with Chatto to talk about her work with Clean Bandit so far, her highlights collaborating with some of the best artists in the industry, and her next steps. — Brendan Wetmore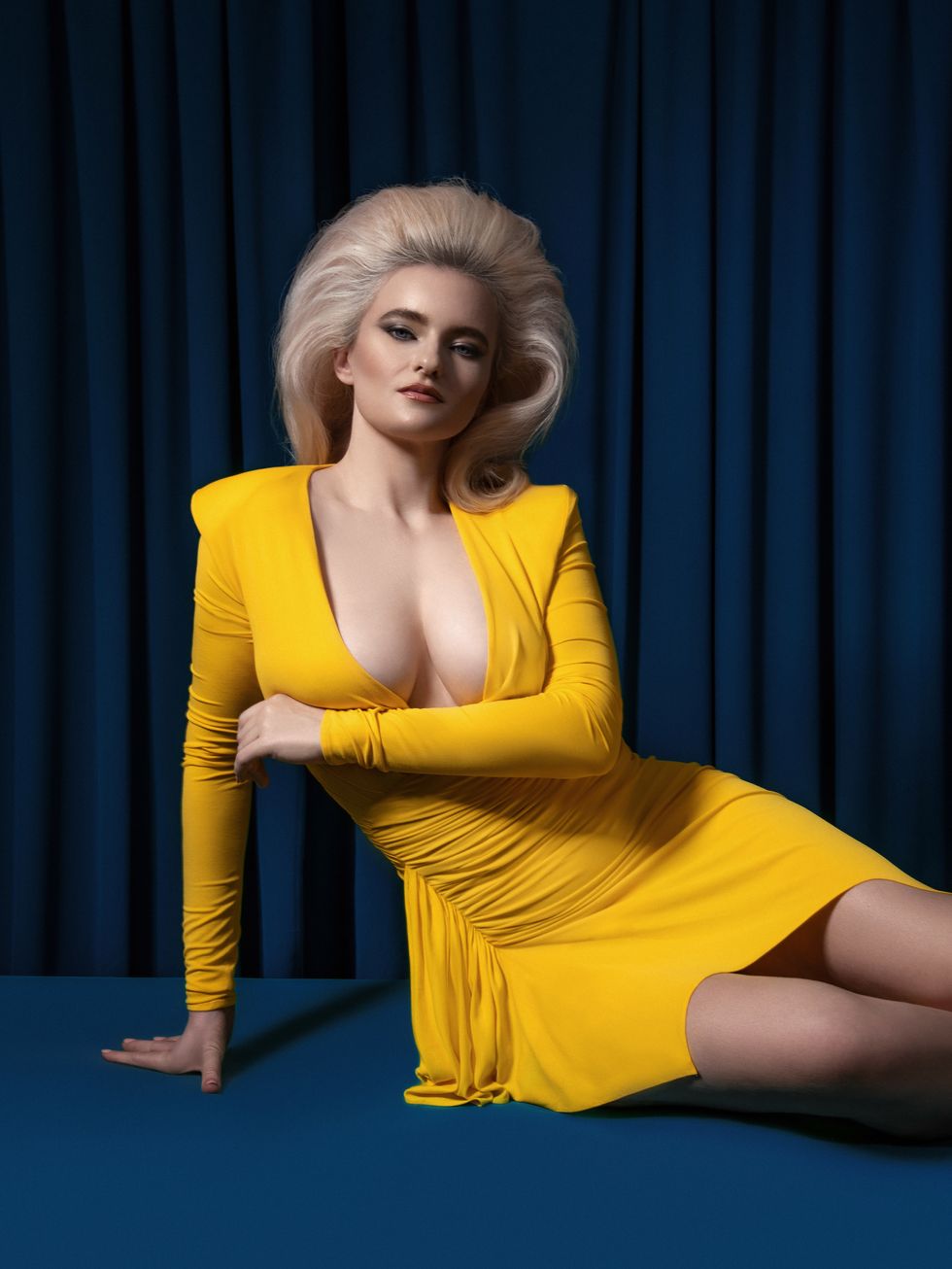 Full Look: Alexandre Vauthier
As a member of Clean Bandit, you play cello, a classical instrument, yet the style you perform is a mix between electronic and classical music. How did you decide on this style of music?
I wanted to mix my three passions: classical music, pop music, and dancing. I started a classical string quartet first and we gave concerts of Beethoven, Mozart and Shostakovich. Jack, meanwhile, who I lived with while we were both studying at Cambridge University, was starting to experiment with electronic music production at the time, having played in jazz, rock and funk bands as a teenager. One night, late at night, we decided to merge, and he made recordings of our Mozart and wrote a sick beat around it. We were really excited and decided to put on a club night to perform the music for the first time. After that, he was like, "Hey my little brother plays drums," and just like that, Luke came on board, only about 15 at the time. We had the show! The atmosphere was totally electric with excitement. People were so interested to see dancing violinists over deep bass in the club. That was about 10 years ago now. It was awesome, and the rest is history.
Your current fanbase mostly got to know you in 2014 with "Rather Be." Did you ever expect the level of success that single brought about?
Well, in this industry you really have to be kind of crazy and have a mad belief in your music in order to reach "success." So I guess I always had this belief, and I just have always loved everything Jack writes and I knew it could move people across the world. You have to believe because otherwise it's not possible. You would give up at a very early stage due to rejections and stuff. But on the other hand, when "Rather Be" went to number one in many countries and even won a Grammy, it was a huge surprise and we were not exactly prepared for that level of attention.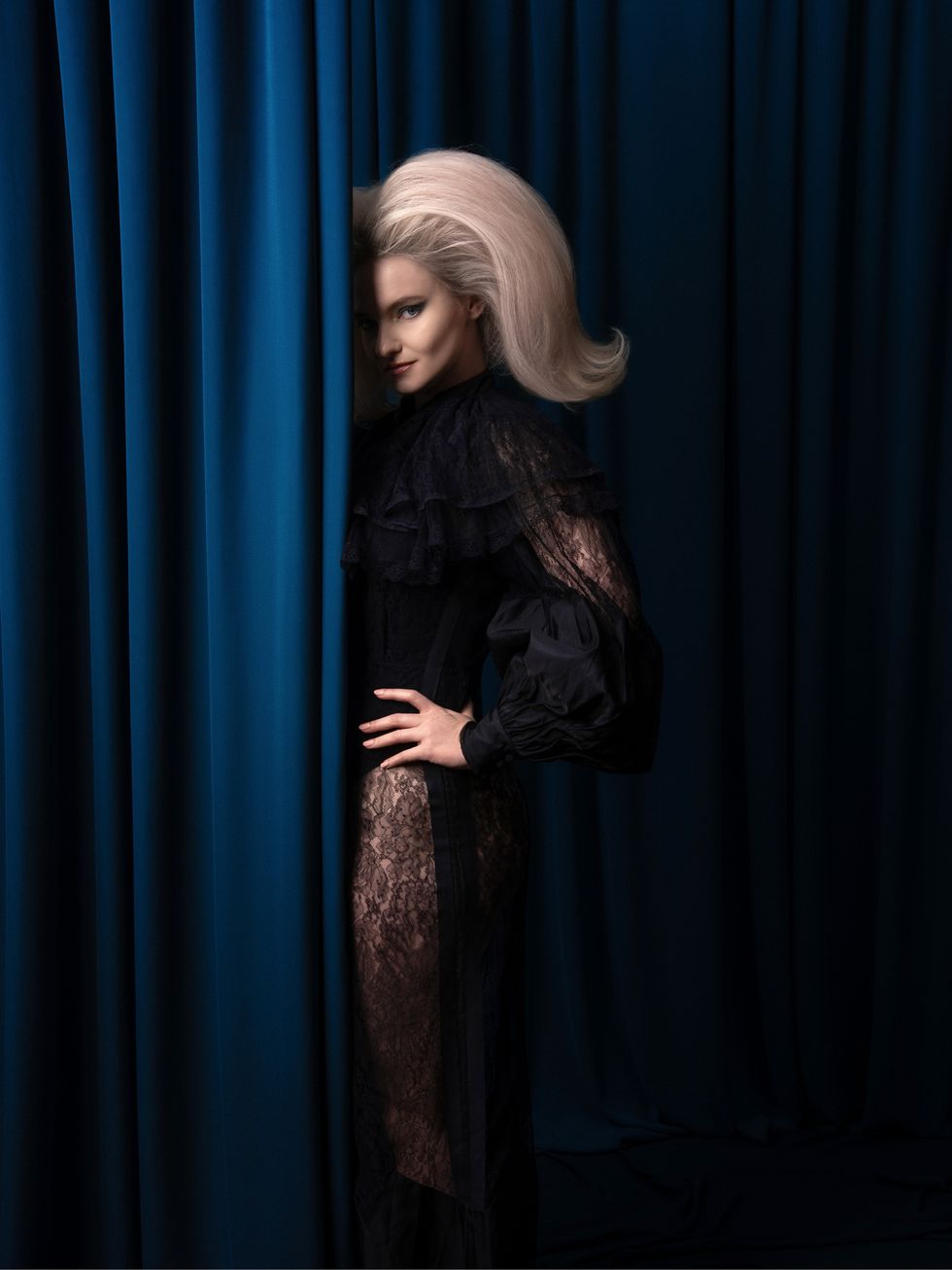 Full Look: Fendi
You've worked with many talented musicians on collaborations. Who's your favorite artist you've recorded with and why?
Oh gosh, such a difficult question because I love them all. And they are all so different. I'd say Sean Paul ("Rockabye") and Craig David ("We Were Just Kids") are high on the list, because I've loved them since I was a little girl, so getting to actually make songs with them was so surreal. Sean Paul's lyrics in "Rockabye" are very special to me and so many women write letters to us about it — a rap celebrating motherly love, celebrating single mothers struggling in the system is unusual in pop music and making a song of this political nature, together, felt great. And Craig David is one of the most accurate and technically brilliant singers I've ever met. He sings perfectly and his energy is beautiful, so inspiring and refreshing to be around. But damn, I'm forgetting Julia Michaels, Zara Larsson, and Demi. There are too many!

Which hit has been your favorite so far?

Probably "Solo" with Demi Lovato. Writing this song really helped me get through the worst breakup of my life. It's really about self-love. It's about the terrible pain of missing someone you loved more than yourself, but then coming out the other side and realizing your own power within. It's a kind of a sexy song, but it has that deeper meaning and is really important for that reason. Demi herself, and her personal journey, has been very inspirational to me, too.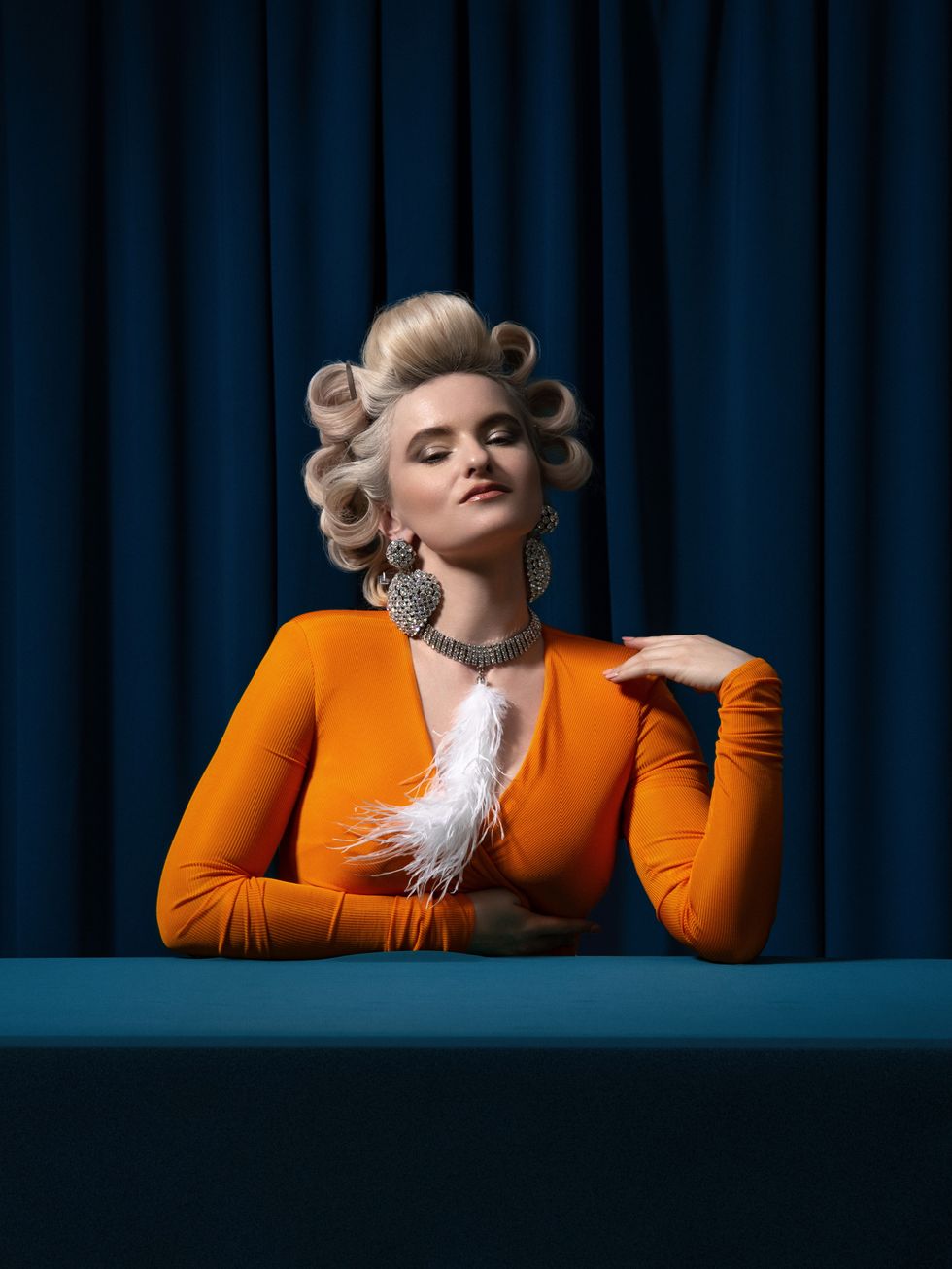 Dress: Alexandre Vauthier, Accessories: Alessandra Rich
You won a Grammy for the Best Dance Recording with "Rather Be." What was winning like?
I'd say it's a very good feeling! Such an honor, and being at the ceremony was one of the best nights. We heard so many incredible performances. But I'd say, in general, that music or any art as a competition doesn't sit too well with me. You can't really compare one song as better than another, it's just personal taste, isn't it?

Agreed. With that being said, what are your new tracks like with the group? What is Clean Bandit preparing for the fans?
New songs and very exciting collaborations. We are going to release a new single soon, but that's all I can say on that. And in regards to touring, we are playing many festivals at the moment with our full band and light show, but we are also preparing a new show, which will involve zero electronics. We are reimagining the songs stripped to the core, just on string instruments and piano. It's going to be beautiful.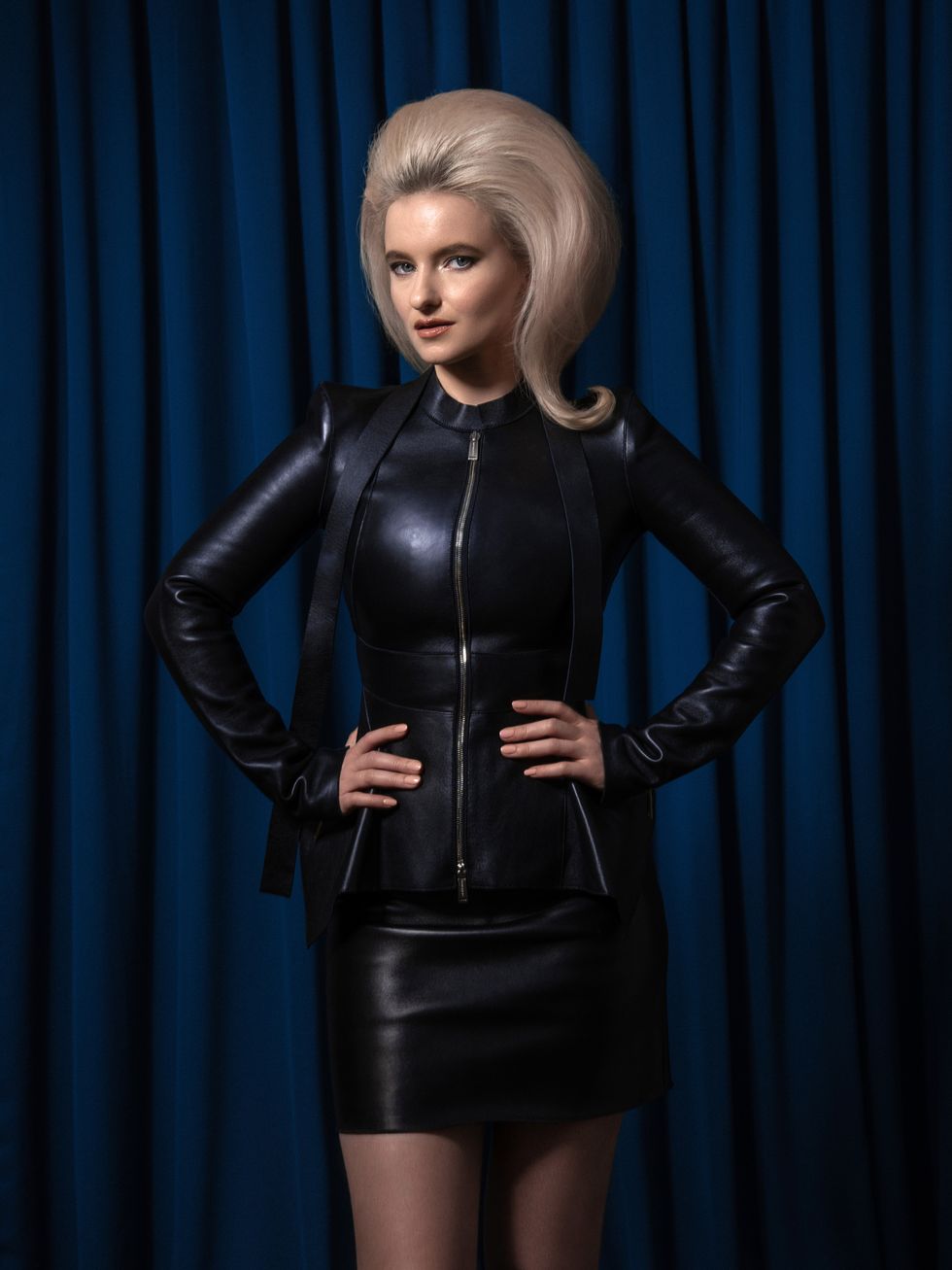 Full Look: DSquared2
I also want to get your take on the state of fashion. Where do you see the future of fashion going?
I think there are already electronic elements starting to come into clothing and fashion. Lots of possibilities for our dresses to become smart phones.

What projects do you personally have coming up?
I want to spend time in my new home in London, as we have been traveling pretty solidly for about six years now.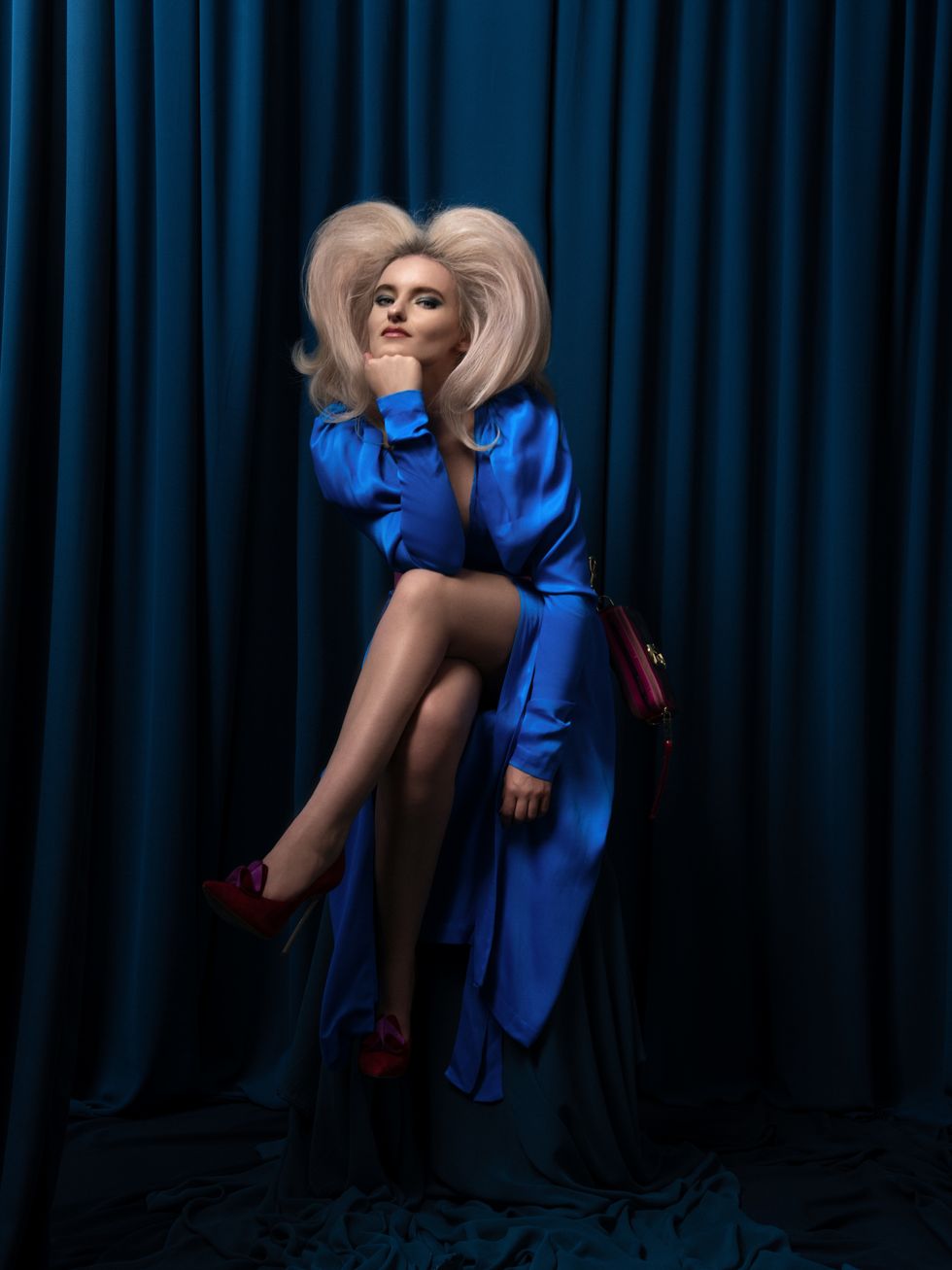 Dress: Rotate, Shoes: Casadei
Photography: Filip Koludrovic
Styling: Marco De Lucia
Production: Ash K. Halliburton
Casting & Interview: Timotej Letonja (at ArtFactory)
Interview: Jana Letonja
Talent: Grace Chatto
Hair: Hirokazu Endoo
Makeup: Raoul Alejandre
Set: Meg Nixon
Sign Up For The Morning PAPER