Heartbreakingly, it officially turns out that placing decorative rocks inside your vagina cannot "increase chi, orgasms, vaginal muscle tone, hormonal balance and feminine energy in general."
In another blow, orally ingested or topically applied "flower essence oil" cannot "assist in the clearing of guilt, shame, self-criticism and blame" or "help prevent 'shame spirals' downward towards depressive states" as Goop's Inner Judge Flower Essence Blend promises. Damn it!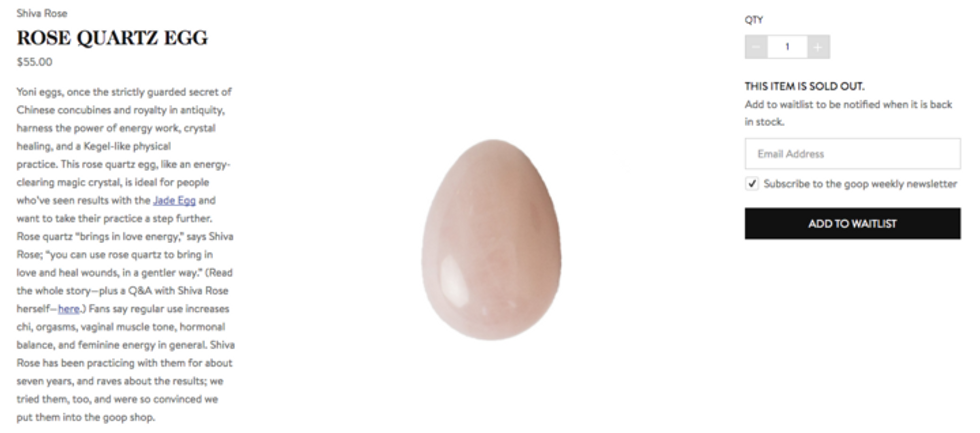 These snake oil debates were squared away earlier this week, when Gwyneth Paltrow's wellness empire Goop settled a consumer protection lawsuit with the Santa Clara County District Attorney's office (and nine other California prosecutors) over allegations that the company made faulty scientific claims about the Jade Egg, Rose Quartz Egg, and Inner Judge Flower Essence Blend's healing attributes. Goop has agreed to pay $145,000 in civil penalties, issue refunds to customers, and discontinue advertising the products as treatments for health issues.
In an intensely shade-serving statement, Santa Clara District Attorney Jeff Rosen said: "The health and money of Santa Clara County residents should never be put at risk by misleading advertising. We will vigilantly protect consumers against companies that promise health benefits without the support of good science... or any science."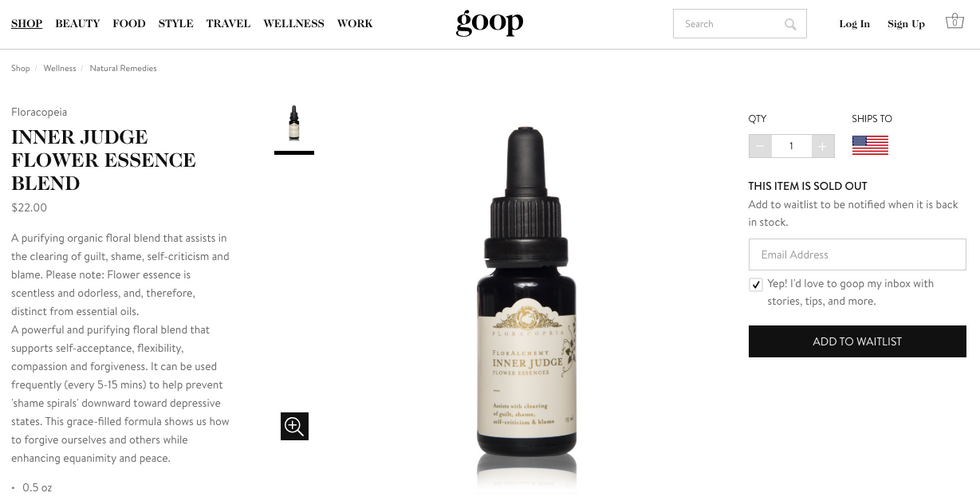 Goop, responding in the Goop-iest possible manner, has serenely agreed to the settlement "in order to resolve the suit quickly and amicably," but disagreed with the prosecutors claims and admitted to no wrongdoing.
"Goop provides a forum for practitioners to present their views and experiences with various products like the Jade Egg," Erica Moore, the company's chief financial officer, told Bloomberg. "The law, though, sometimes views statements like this as advertising claims, which are subject to various legal requirements.
The $66 eggs, as well as the supposedly depression-curing flower oil, remain available for purchase on Goop's website with revised product listings. Shop at your own risk.
Photo via BFA
Sign Up For The Morning PAPER