Berlin-based label GmbH has truly been doing the Lord's work since launching in 2016, with designers Benjamin Alexander Huseby and Serhat Isik supplying utilitarian must-haves for politically-conscious club kids everywhere. For their latest campaign, the two paid tribute to their heritage, selecting second-generation immigrants to model their fall '18 collection.
Benjamin Alexander Huseby shot "Endless Europe," which was conceptualized to recognize his and Isik's respective Turkish and Pakistani fathers. Every featured model is a child of immigrants, hailing from Sri Lanka, Azerbaijan and India, in a shoot that also subtly homages Richard Avedon's iconic Versace campaigns of the '80s and '90s.
"We wanted to see brown men and women like ourselves in a campaign like this, something we never saw growing up," Huseby and Isik toldDazed. "But we have no supermodels, or big budget — just our family."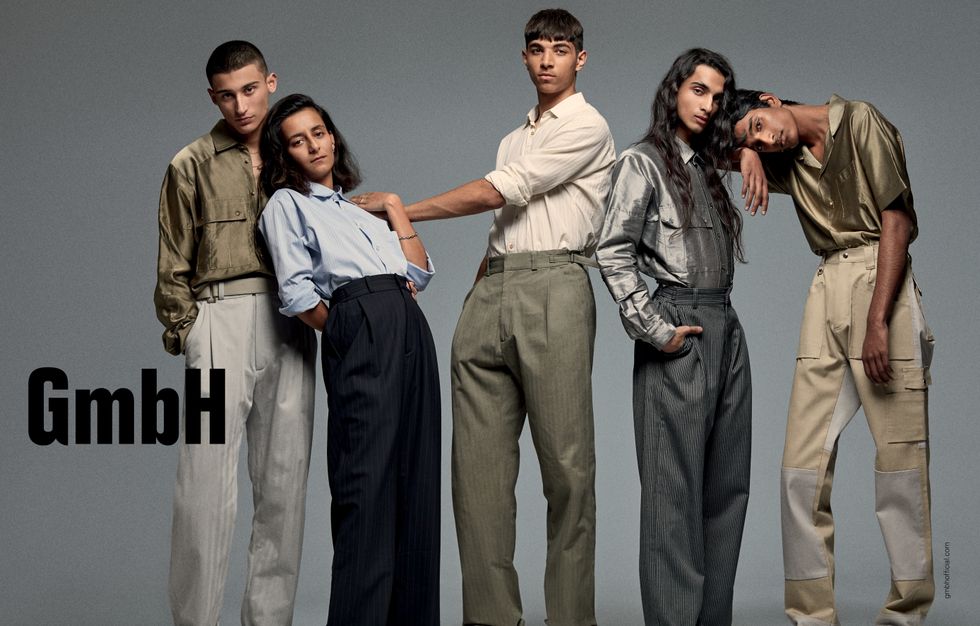 The duo also said the collection itself inspired by the German expression "Gastarbeiter," which translates to "guest worker."
"As visitors, they were expected by their host countries to only stay temporarily, but they never left," the designers explained. "We, the children, are at once European, but also told we do not truly belong... In Denmark, the parliament recently declared that children of immigrants are not to be considered Danish. (This) sentiment (is) not unfamiliar to us. 'Where are you from? No, but where are you really from?'"
The brand is set to show at Paris Fashion Week on January 16.All images courtesy of GmbH