Gigi Hadid is responding to online criticism related to her post about getting robbed in Mykonos, Greece.
Over the weekend, Hadid's vacation villa — where she was staying with her sisters — was burglarized, per TMZ . The outlet reports that a number of valuable items "like jewelry, clothing, purses, and sunglasses were all jacked" and the incident led to their vacation getting cut short.
In response to the robbery, Hadid warned her followers against visiting the island to her "disposable film" account, @gisposable .
"PS(A). Don't let insta fool u. Got robbed," Hadid wrote. "Never going back lol." She also added, "Wouldn't recommend. Spend your money elsewhere."
However, her caption elicited a number of negative responses with commenters arguing that you can get robbed anywhere — including Beverly Hills, Miami, and New York City. Others also pointed out that tourism is one of the Greek economy's biggest industries and that many Greek families rely on visitors to support themselves.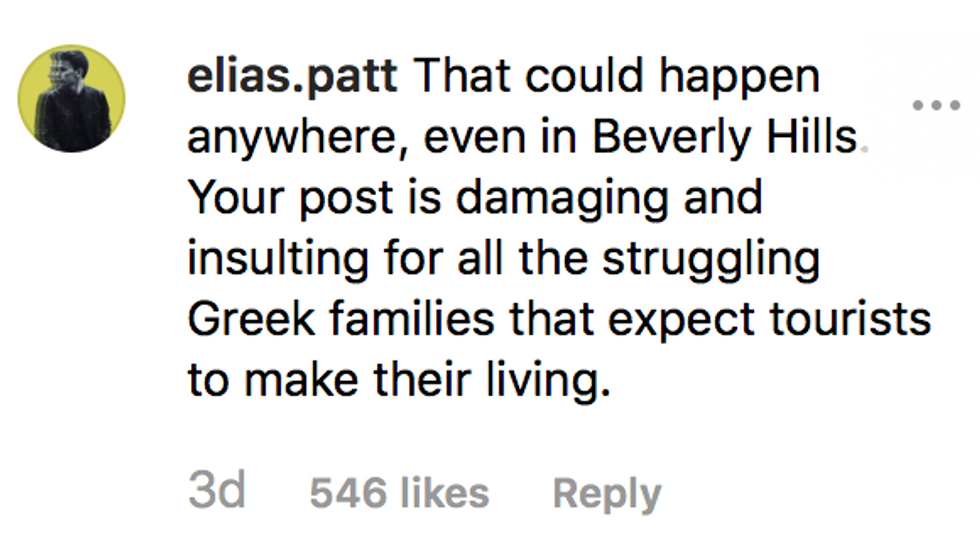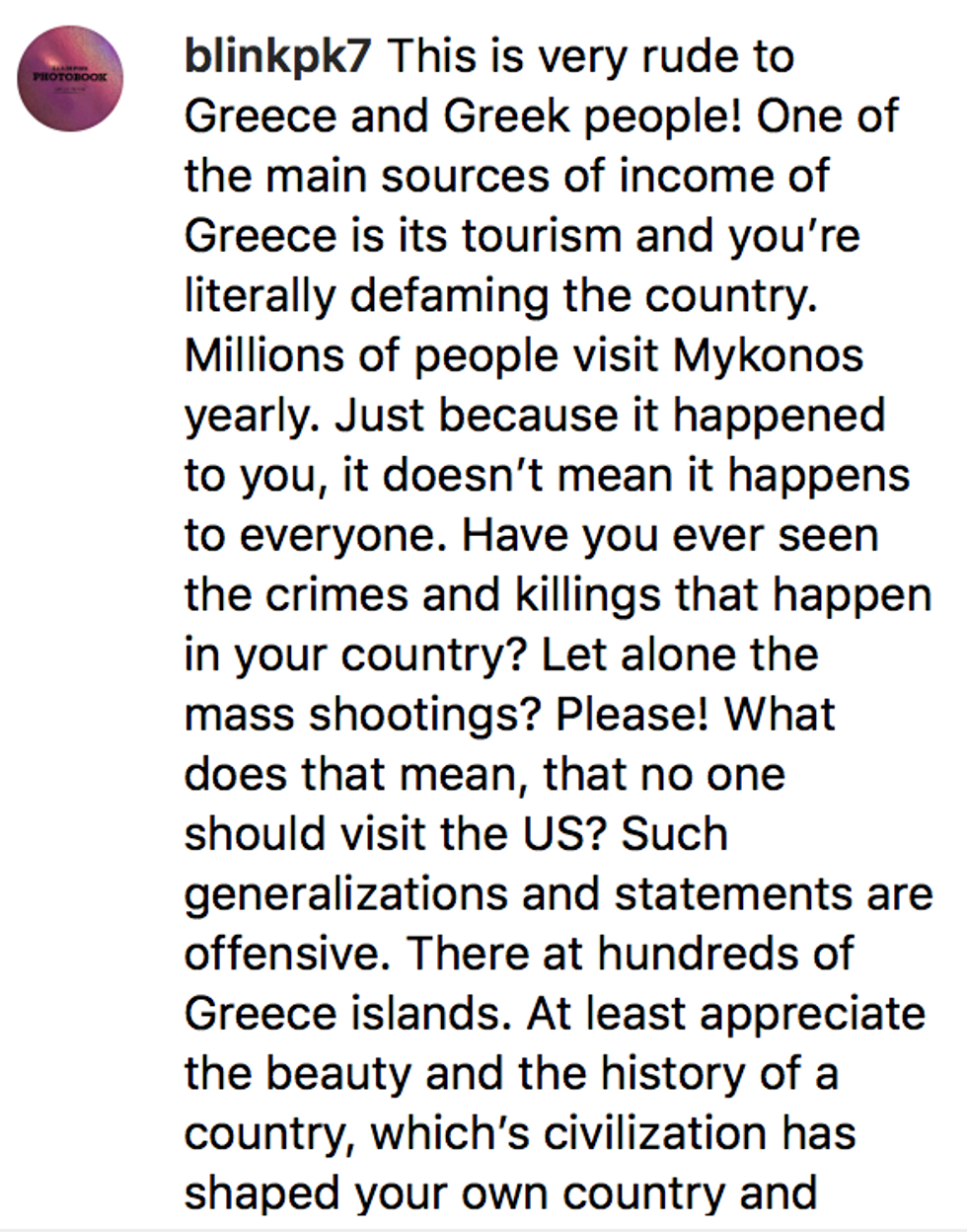 As a result, Hadid responded to the criticism earlier today in a follow-up comment beneath the post.
"Let me make this clear for everyone below who thinks I don't deserve to have an opinion on my experience and warn people of this - I was robbed along with more than 30 houses that night, some to gunpoint," she wrote. "It was not possible to contact any form of law enforcement except through my local security who happened to have a contact."
And while she acknowledged that having a security team isn't exactly a privilege many people would have, Hadid went on to criticize the Greek authorities' handling of the situation.
"It doesn't seem as though their training and resources are in line with keeping people safe or keeping up with the amount of crime that is happening on a nightly basis there (I am speaking of the island specifically only because it's where I experienced this)," Hadid continued. She then later added, "This is not information that is shared with people before they go. If I'd known it happened so much and there was not enough infrastructure to protect myself I wouldn't have gone."
Hadid then ended her response by writing, "lastly, I work my ass off and never do a trip like this for myself and friends, so if I want to post pictures of the trip after being robbed, I will do so."