For her first few public appearances since her wedding, the Duchess of Sussex chose rather conservative looks that made us wonder if she's reigned in her fashion-forward instincts since becoming an HRH.
The good news is that for a day of royal engagements with none other than Her Majesty the Queen, the Duchess wore a classic "Meghan-style" Givenchy cape dress (Remember that gorgeous Stella McCartney cape dress she wore to the Queen's birthday?). She also wore a pair of pearl and diamond earrings that were a gift from the Queen, according to the website Court Jeweller.
Related | Our Favorite VIP Guests at the Royal Wedding
Meghan also wore her diamond tennis bracelet and her engagement and wedding ring. The engagement ring, you'll remember, is made with several stones that belonged to her late mother-in-law, Diana, Princess of Wales. So the Duchess is working multiple generations of royal jewels, which is just what we super fans love. Fashion addicts had worried that the Duchess was following in the footsteps of her sister-in-law the Duchess of Cambridge, who favors the rather matronly ensembles often associated with older royal ladies.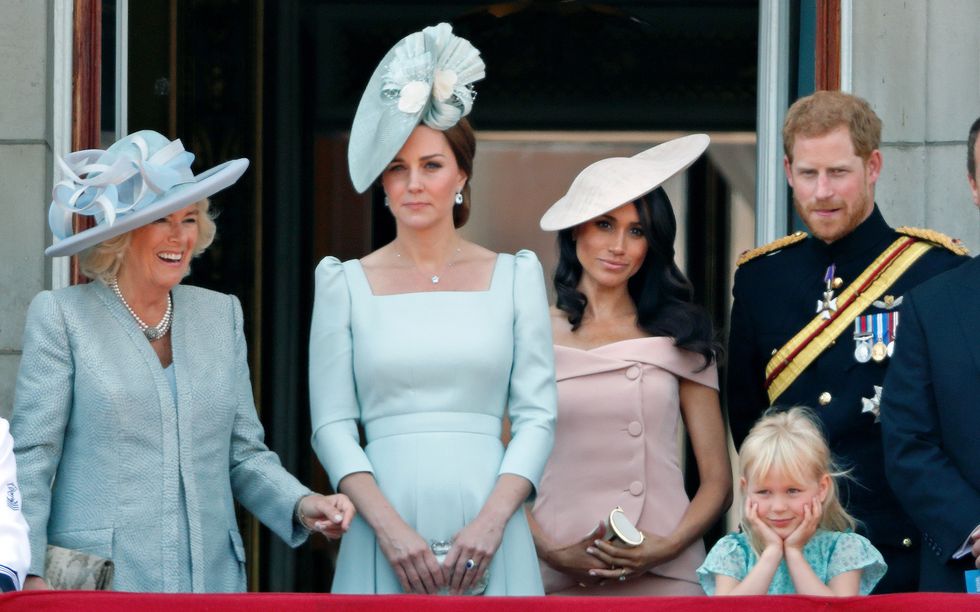 Although the Duchess of Sussex featured a sexy off-the-shoulder Carolina Herrera dress with a Philip Treacy hat for the Trooping the Color ceremony on the balcony of Buckingham Palace, the look blended in with her sister-in-law and stepmother-in-law who's looks are usually old-school royal lady. The fact that her hair that day was not her usual sexy, beachy waves also helped make her seem a little less young and kicky.
Thankfully, it seems wherever Meghan goes she has fun and entertains her fellow royal family members.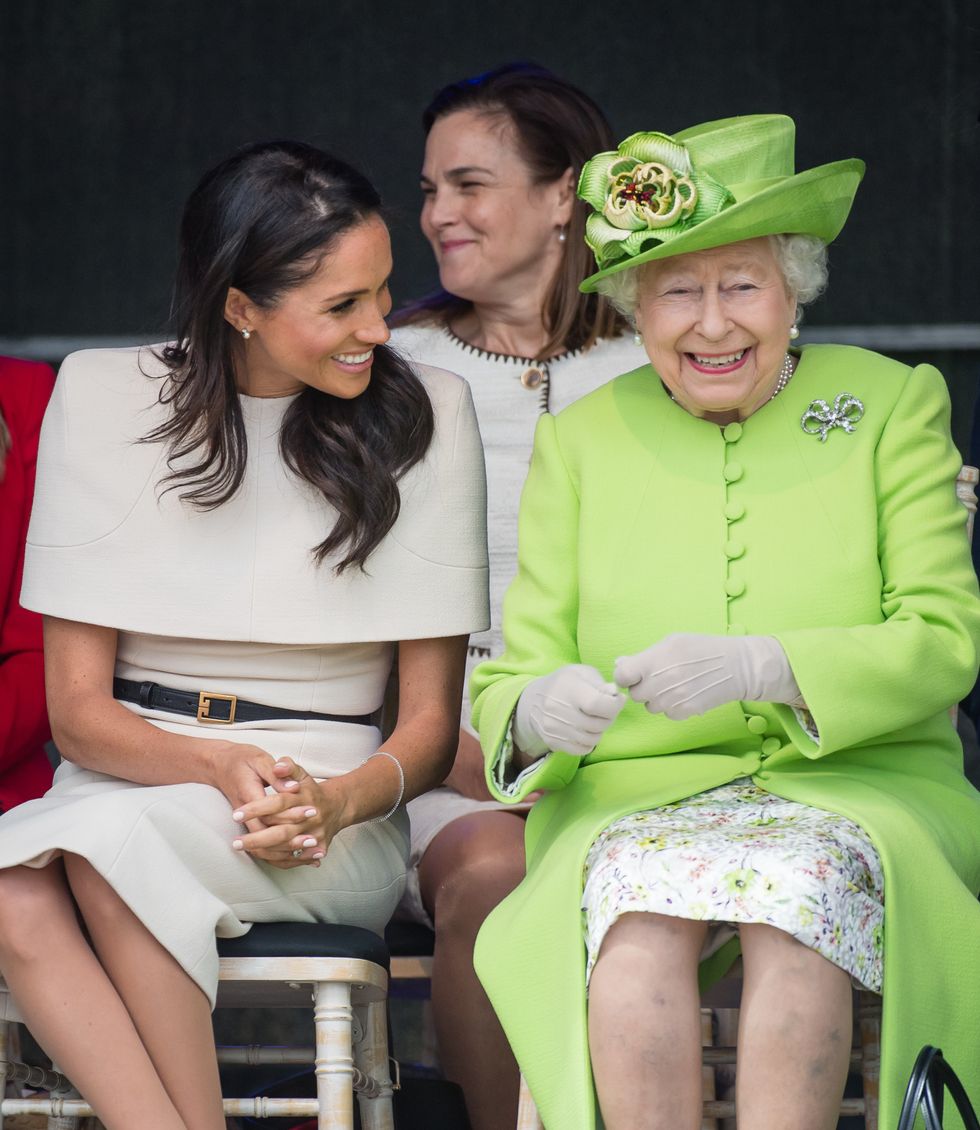 The Queen was seen smiling and laughing during her day of engagements in Chester with Meghan. A few weeks ago she kept her father-in-law the Prince of Wales and his wife the Duchess of Cornwall entertained at the Prince's 70th birthday patronage celebration.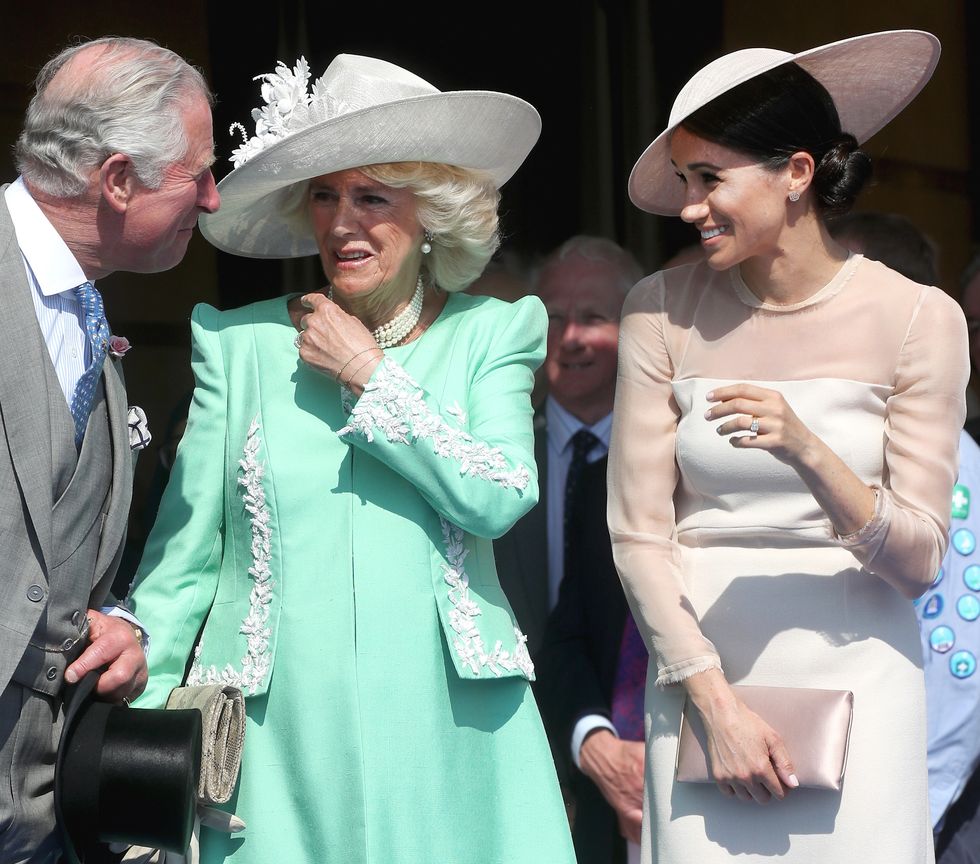 So the Duchess of Sussex is a breath of fresh air in the royal family and her fashion, though at moments more serious than her pre-wedding style, is still modern, fun and fashion-forward.
Photos via Getty