If you're looking to well and quake, you've come to the right place. Forget the tassels and florals this Coachella, what you need is a denim thong and ass-less chaps (chafing potentially included).
Pretty Little Thing has created denim shorts (diplomatically labelled "MID WASH DENIM KNICKER") so short they fail to provide any kind of coverage whatsoever. Yes, your cheeks will be out, but at least they will be nice and cool, and able to feel the wind? They're real and sold out. In every size. Here they are, in all their glory: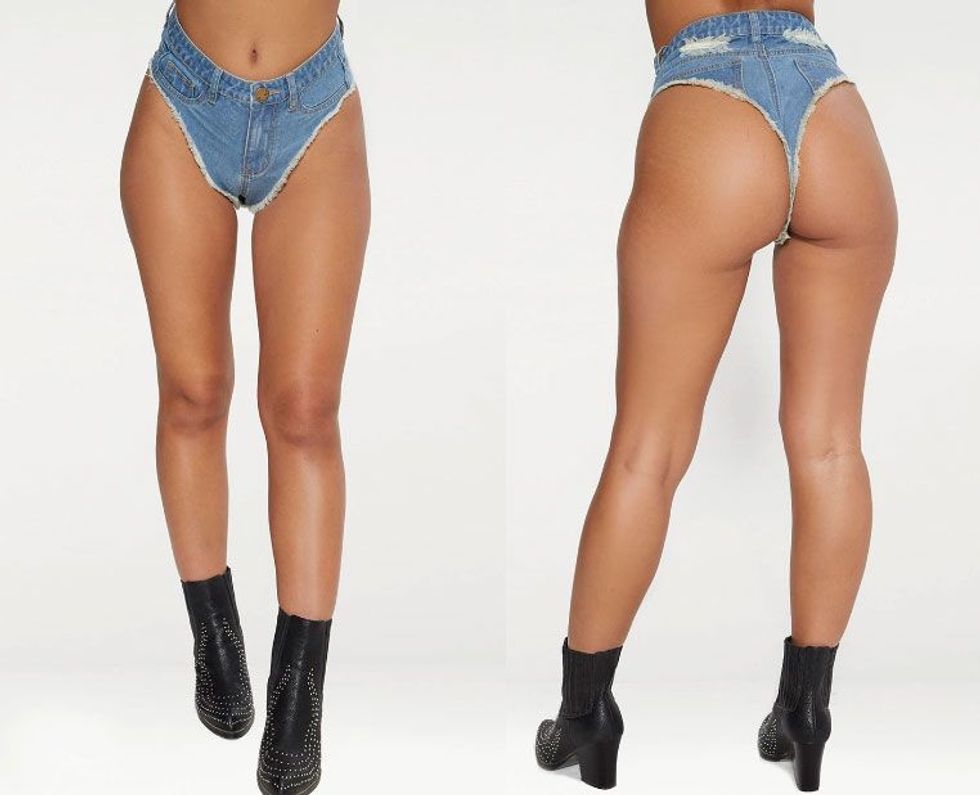 Needless to say, the Internet is up in arms — except for those who are convinced.
Reminder, you can make these at home. But you maybe you should make a pros and cons first.
Image via Pretty Little Thing