Did everyone see the luminous Cherilyn Sarkisian LaPiere Bono Allman aka the one-and-only Cher in Mamma Mia: Here We Go Again? I don't want to hear from you if you didn't. Yes, there's a full story going on about Sophie, her dead mother Donna, and Donna's mother (played by Cher). But if you are anything like me, I was sort of carrying on waiting for others' songs to be over just to see and hear Cher, whose performances I've spent countless hours with on YouTube, praying for a wig collection that vast, dreaming of installing a vibrating voicebox in my diaphragm.
Related | 100 Women Revolutionizing Pop
Anyway, Cher is singing songs inspired by Swedish band Abba throughout the Greek-themed Mamma Mia 2, which is great, but nothing quite like the real thing, in my humble opinion. Today, she announced the pre-order for her new Abba covers album, Dancing Queen, and blessed us with the studio version of "Gimme! Gimme! Gimme! (A Man After Midnight)" and of course we can't take it. I mean, you guys, Madonna sampled it. Madonna. (But that's a separate post entirely.)
"I've always liked Abba and saw the original Mamma Mia musical on Broadway three times," Cher said in a statement outlining the album. "After filming Mamma Mia! Here We Go Again, I was reminded again of what great and timeless songs they wrote and started thinking 'why not do an album of their music?' The songs were harder to sing than I imagined but I'm so happy with how the music came out. I'm really excited for people to hear it. It's a perfect time."
Well, whether or not Cher actually struggled in the studio is something we'll never know. The legend sounds like a total goddess on "Gimme!," an iconic track about tricking. Can you even handle the studio version of "Mamma Mia?" Or "Fernando?" I may not make it that far down the tracklist because if "Dancing Queen," the album's intro song as sung by Cherilyn Sarkisian LaPiere Bono Allman is as good as it promises to be, I might be in serious need of an SOS. Dancing Queen is out September 28; album art (I can't), and tracklist, below, so I hope you've got plenty of sick days saved up.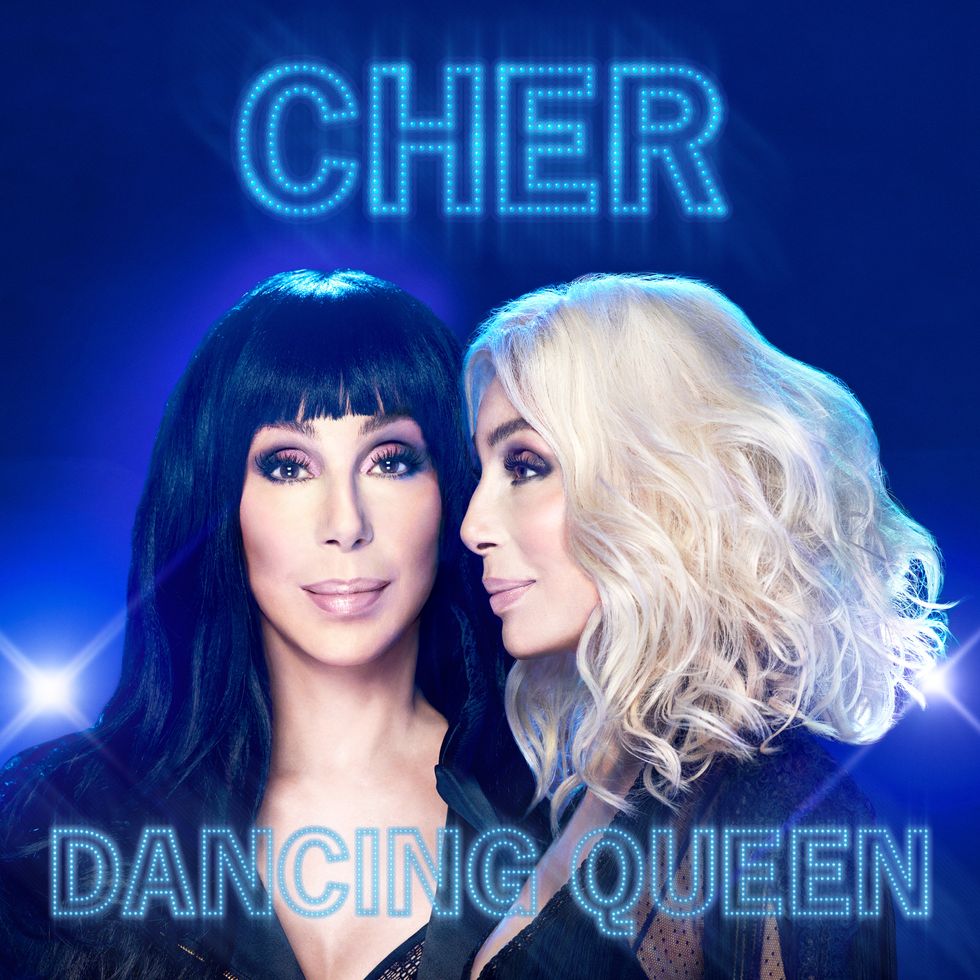 Cher: Dancing Queen
Dancing Queen
Gimme! Gimme! Gimme! (A Man After Midnight)
The Name Of The Game
SOS
Waterloo
Mamma Mia
Chiquitita
Fernando
The Winner Takes It All
One Of Us
Photography: Machado Cicala