You'll remember that back in October, Kanye West confirmed his break with on-and-off collaborator (and, dare I say, friend) Jay-Z during his concert in Seattle. Before launching into his performance of "Pop Style," Ye regaled the audience with a story about the making of the track. Basically a lot of feelings were hurt, Meek Mill was relevant somehow, and Kanye reportedly said "You didn't get what you were supposed to get because of some TIDAL-Apple bullshit."
He also revealed that Blue Ivy and North had never even played together. *GASP*
The following month he called out Jay-Z again in Sacramento and went after Beyoncé too.
But, new year, new Ye. It appears that Kimye have put their feelings aside to celebrate Blue Ivy's fifth birthday with Jay-Z and Beyoncé. Us Weekly reports that the couple were seen visiting Jay-Z and Beyoncé's Los Angeles home this week. North and Saint were not in attendance, but here's hoping a playdate is in the books soon.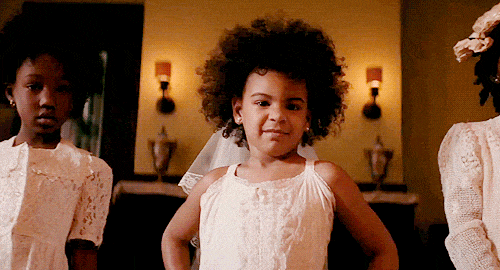 Sign Up for the Morning PAPER
Music
Story by Justin Moran / Photography by Joaquin Castillo / Makeup by Alex Levy / Hair by Sergio Estrada / Styling by Carma Flores