I'm not exactly the biggest horoscope buff, although the people in my very small social circle sure seem to be (so I guess you could describe me as astrology-adjacent?). Case in point: I was today-years-old when I found out that each of our star signs correspond with a classical element, and that Scorpios are a water sign!
This information proved useful when navigating through a pop-up store inside Bloomingdale's called The Carousel, which was curated by the mother of all astrology queens Susan Miller. She was on hand to walk me through all four sections of gifts, which were divided by the four zodiac elements (Earth, Water, Wind, and Fire).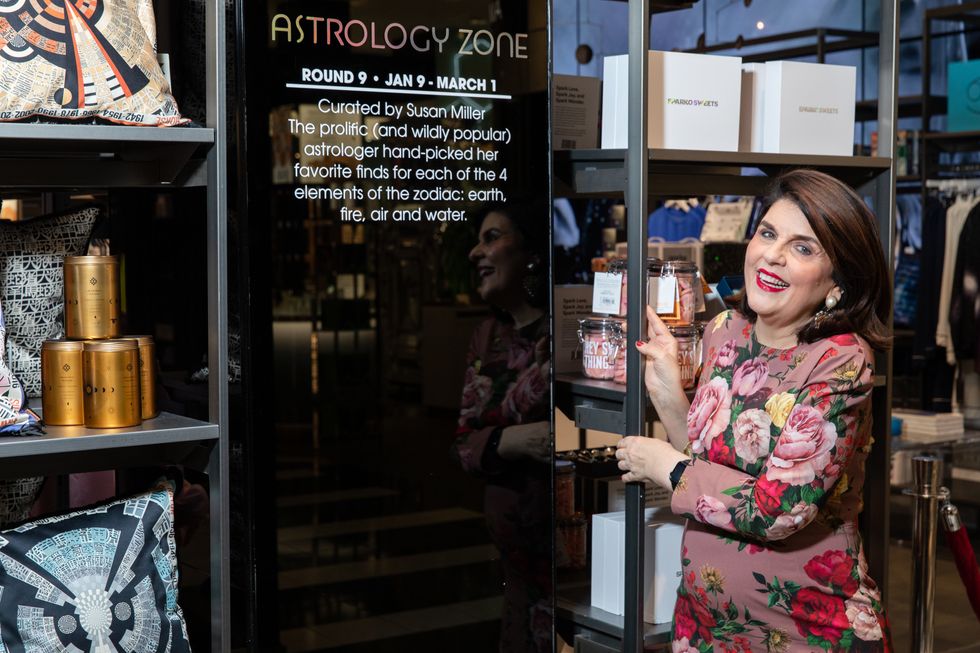 The section I belonged to was water, which featured the obvious blue colorways and emanated a soothing, calm ambience. Susan guided me through some of her favorite picks, including Slip eye masks that are personalized zodiac signs, bath bombs from Moonergy, and some cozy Double Trouble Gang sweatshirts. I personally gravitated toward a navy sleepwear set from Eberjey, which should give my nighttime routine a little lift.
Overall it's a fun little way to shop for items with a more personalized touch, and makes for a neat gifting experience as well. The shop is named after Miller's website, Astrology Zone, and will run from now until March 1st at five Bloomingdale's locations, as well as on their website. (The Carousel rotates themes every couple of months.)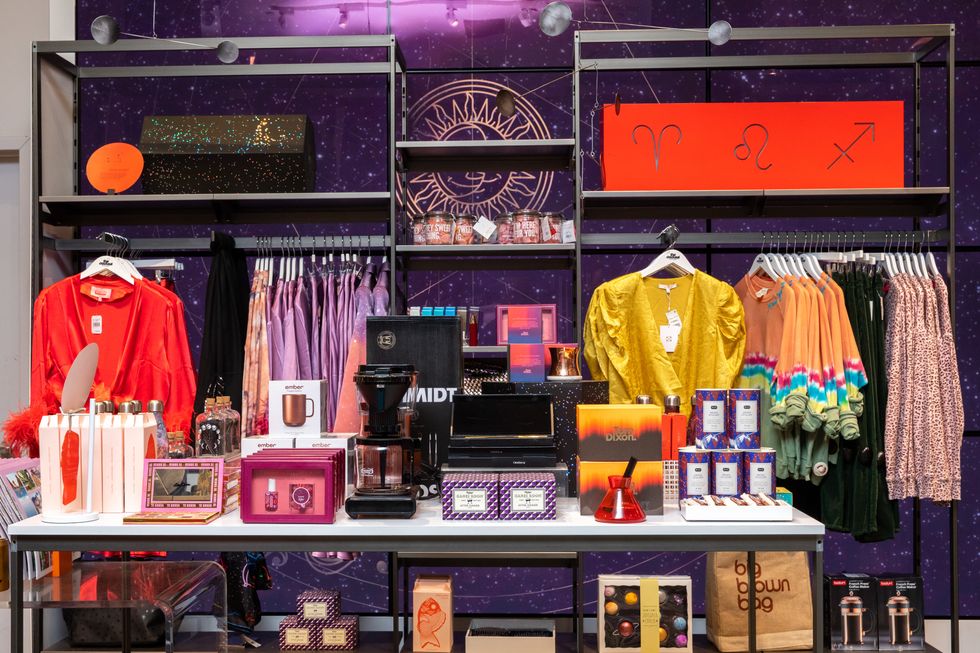 "Everyone loves astrology's ability to predict future trends," she said in a statement. "We wanted the shop to go a step further by showing shoppers how to find the perfect item for themselves, or as a gift for others, by knowing their sign or element (fire, air, earth, or water). I love this idea, for it will heighten the fun of shopping."
See the gallery, below, for a selection of gifts on offer, and head over to Bloomingdales.com to shop/learn more about Astrology Zone at The Carousel.
Photos courtesy of Bloomingdale's