At New York Fashion Week, the clothes may take center stage but the celebs take up the whole front row. If designers got points for how many A-list stars they could get lined up around their runways, John Elliott would be winning.
The streetwear designer, presented his latest collection, an ode to his hometown of Hollywood, in one of the most L.A. way possible: in the belly of a skate park. Braving the heat and humidity, LeBron James, Whoopi Goldberg, Pete Davidson, and Miles Richie all lined the edge of the half-pipe but it was the arrival of Justin Bieber and Hailey Baldwin that had everyone buzzing. The engaged couple showed up holding hands, looking the part of the skate couple hanging around at the end of the cul-de-sac your parents told you to be careful around.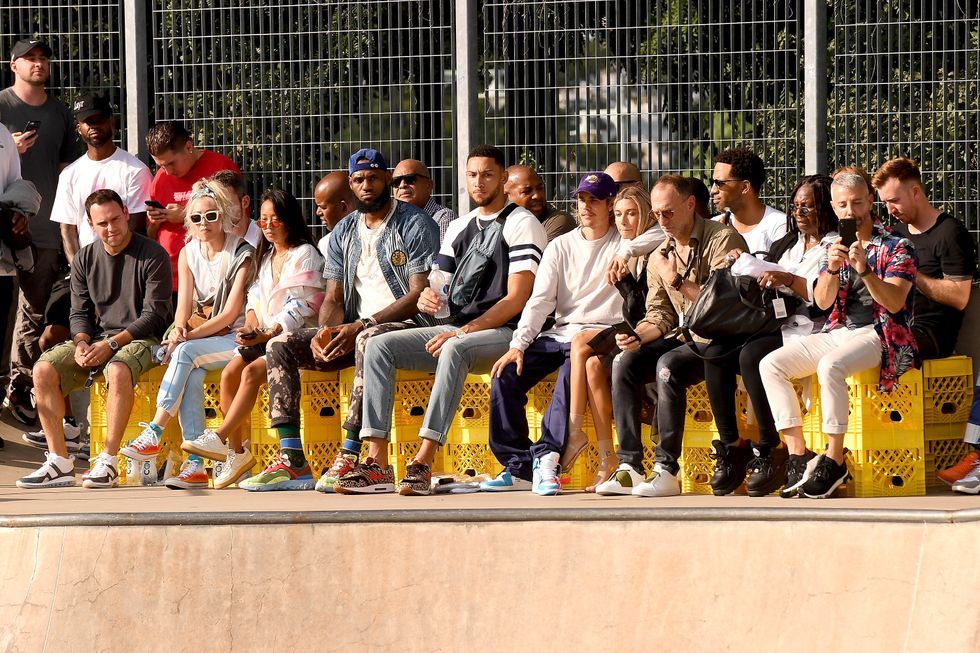 Photo via Getty Images
Despite the heat forcing the singer to shed his long-sleeve sweatshirt, Bieber looked to be enjoying himself at John Elliott. He was even seen busting out some moves walking out of the show.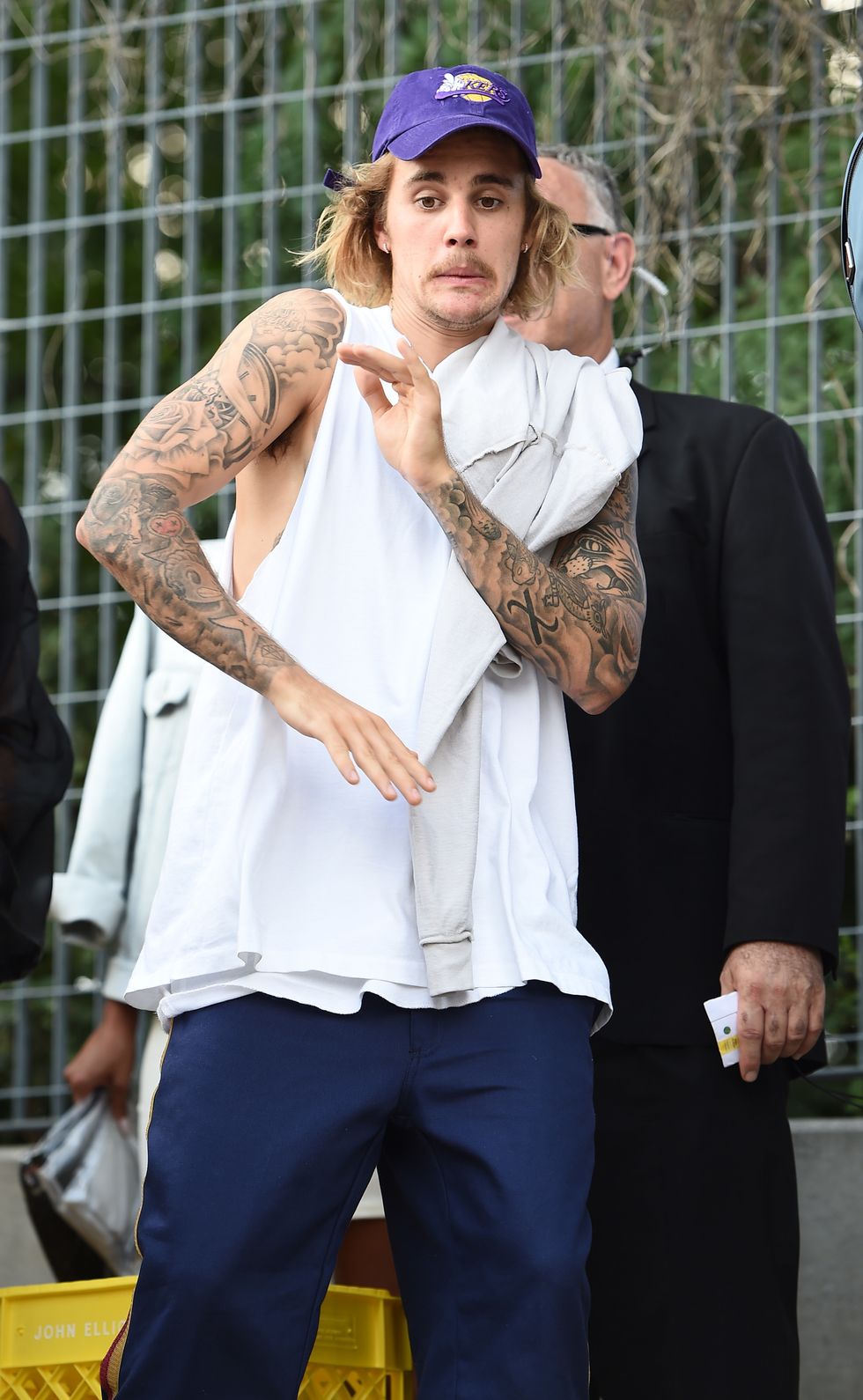 Photo via Getty Images
And in a candid moment, we see Bieber shielding Baldwin from the temptation of a shirtless Pete Davidson.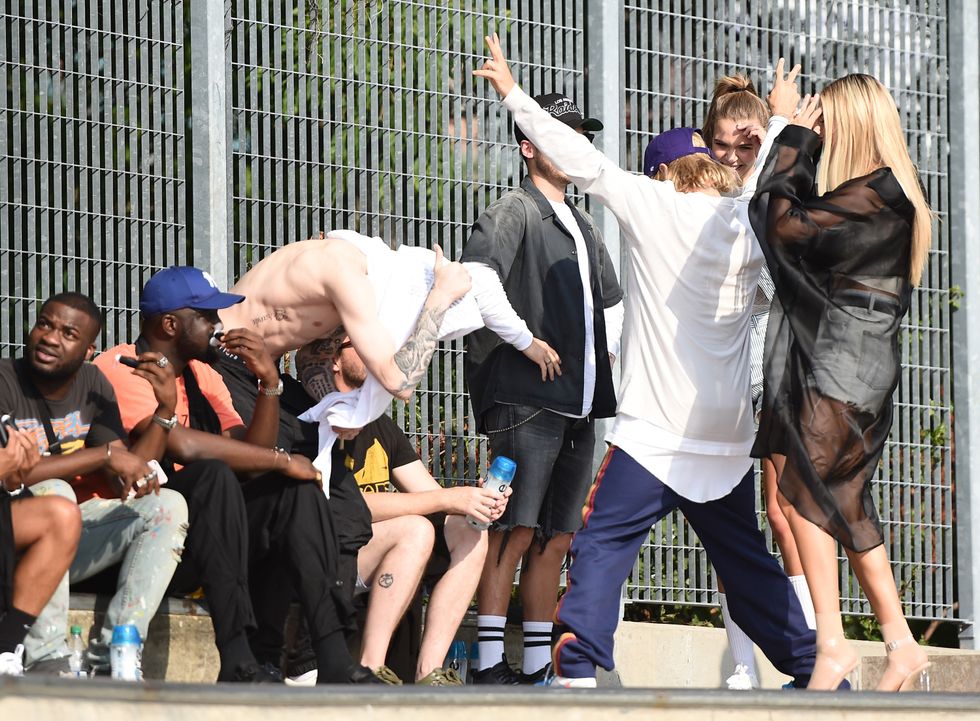 Photo via Getty Images
Ah, what it must have been like to be a fly on that vert ramp. It's easy to imagine Davidson and Bieber comparing notes for their respective upcoming Bachelor's parties. New York Fashion Week has only just begun!
Photo via Getty Images
Sign Up For The Morning PAPER