Bella Thorne is smitten with her new girlfriend and couldn't help but show off her off over the weekend.
Yesterday, the star took to her Instagram to introduce her mystery lady to her fans. In the pics, Thorne can be seen snuggling up with her girlfriend in bed — though she made sure to hide her face.
Why? "She's very cute," Thorne wrote, before explaining that she's the "first girl I have dated that's camera shy."
And it appears as if Thorne's boyfriend, Benjamin Mascolo, is also happy that she's in love, commenting, "You girls are cute."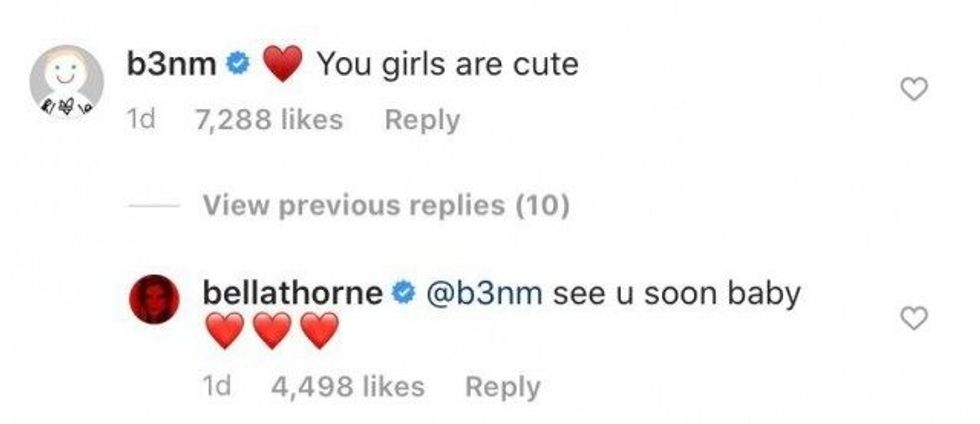 However, it's nice to see her so happy in her new relationship with Mascolo — who she's been dating since earlier this summer — and her new mystery woman. Congratulations, Bella!
Check out Thorne's Instagram, below.