Dancer Misty Copeland made history back in 2015 when she became the first African American woman to be promoted to the role of American Ballet Theatre's principal dancer. The title marked a new high point in Copeland's already illustrious career, which began when she took up ballet at the age of 13. Her natural gift for dance was apparent immediately -- she was able to go en pointe only three months after taking her first class -- and since those early days, she has stunned audiences and critics alike with her performances playing Clara in The Nutcracker, Odette/Odile in Swan Lake and Juliet in Romeo & Juliet. Fans can currently see her in a number of performances next month at Lincoln Center, including Benjamin Millepied's newest work, which is choreographed to music by Philip Glass.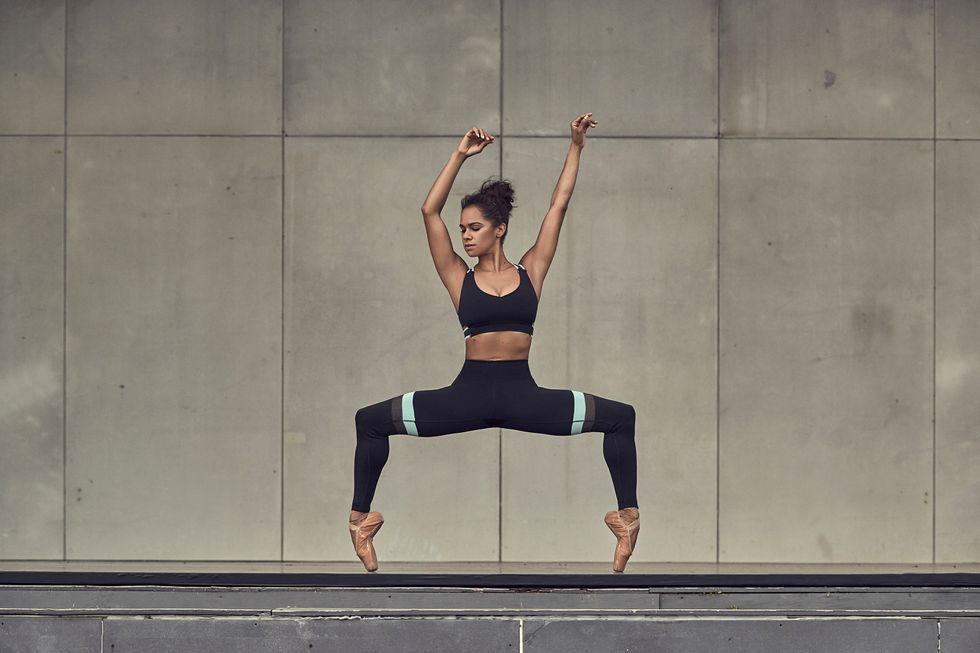 When and where are you most creative?
On the stage. As much as I try to emulate what I feel on the stage in the rehearsal studio, it's never the same as being in the moment living out the story of the ballet live. Things can happen on stage creatively that I didn't know were possible.
What are you working on right now?
I'm preparing for American Ballet Theatre's fall season at the Koch Theatre in October. It's a short but hectic season. In two weeks, I will dance in, I think, five different ballets. There's a new ballet I'm excited to be in by Benjamin Millipied. I've never been in one of his works.
Also in November, I will be off to Australia to dance the role of Aurora in The Sleeping Beauty for the first time ever with the Australian Ballet.
What is success to you?
Feeling accomplished. Feeling that all the work I put in goes noticed and impacts people.
Obviously you've seen success in your career but can you tell us about a time you failed?
There have been the obvious falling on stage or forgetting choreography types of failures. But when I've let other people's words seep in and affect my feelings about what I do and my performance, thats when I've failed. If I don't believe in myself, then what I'm doing is pointless.
Do you think about legacy?
Yes I do. I think about the people who've impacted me through their legacy and what they mean to me. I know I've worked more than half of my life to do what I do professionally but to inspire and influence people in a way that is larger than me as a person is legacy to me. To be a voice for black ballerinas and help to ignite and change that dialogue is the legacy I want to leave.
What's been the biggest choice you've had to make in your career so far?
To not give up through career ending injuries. To stay motivated and to know my bigger purpose. It's hard when things seem so black and white and you want to quit. But belief is so strong. Feeling like what you do affects people and that's what has kept me pushing.
What are you most excited about for the future?
Continuing to grow as an artist. I'm shocked and impressed everyday by the opportunities I've been given to share what I do with the world. I'm excited to see how the ballet world will continue to grow and progress.
Are you good at giving advice? What is the best advice you've ever given?
I am not sure if I'm good at it but I'm asked often. Lol. I really try to use my experiences when giving advice. Work hard, don't give up, work hard and work hard. Hahaha. That never gets old.
Are you good at receiving advice? What is the best advice you've ever received?
Absolutely. You HAVE to be as a ballet dancer. There's no back and forth for the most part. You spend your life receiving information in a one way situation. I try to listen with an open heart. Being told not to let other people's words define me has been a pretty authentic piece of advice.
What makes a person beautiful? What makes you beautiful?
How they treat other people. How they respond to situations. I think my vulnerability, work ethic, and honesty is beautiful.
Photograph by JM Card, courtesy of Under Armour