While few Europeans ever try their hand at American football, running back Jay Ajayi of the Philadelphia Eagles is one of the few exceptions. Born in London, Ajayi and his family eventually settled just outside of Dallas, Texas where he discovered his love of and natural talent for football. In 2017, he rushed 57 yards during Super Bowl LII against the New England Patriots, assisting the Eagles with their first Super Bowl win in franchise history. Now, the 25-year-old is focused as ever on his team, in addition to developing his love of fashion with a clothing line and pouring time and resources into his foundation.
Related | Beautiful People: Toni Breidinger Is Racing Full Throttle
Would you say London is your hometown?
London is my roots. That's where it all began for me. I love being able to go back and see my family over there. When I went back, I didn't really miss a beat. I was able to feel like I was home again. Obviously, I've lived in the States longer but every time I go back home to London it's just a great feeling. It's just a different wave over there. You just feel it when you're there.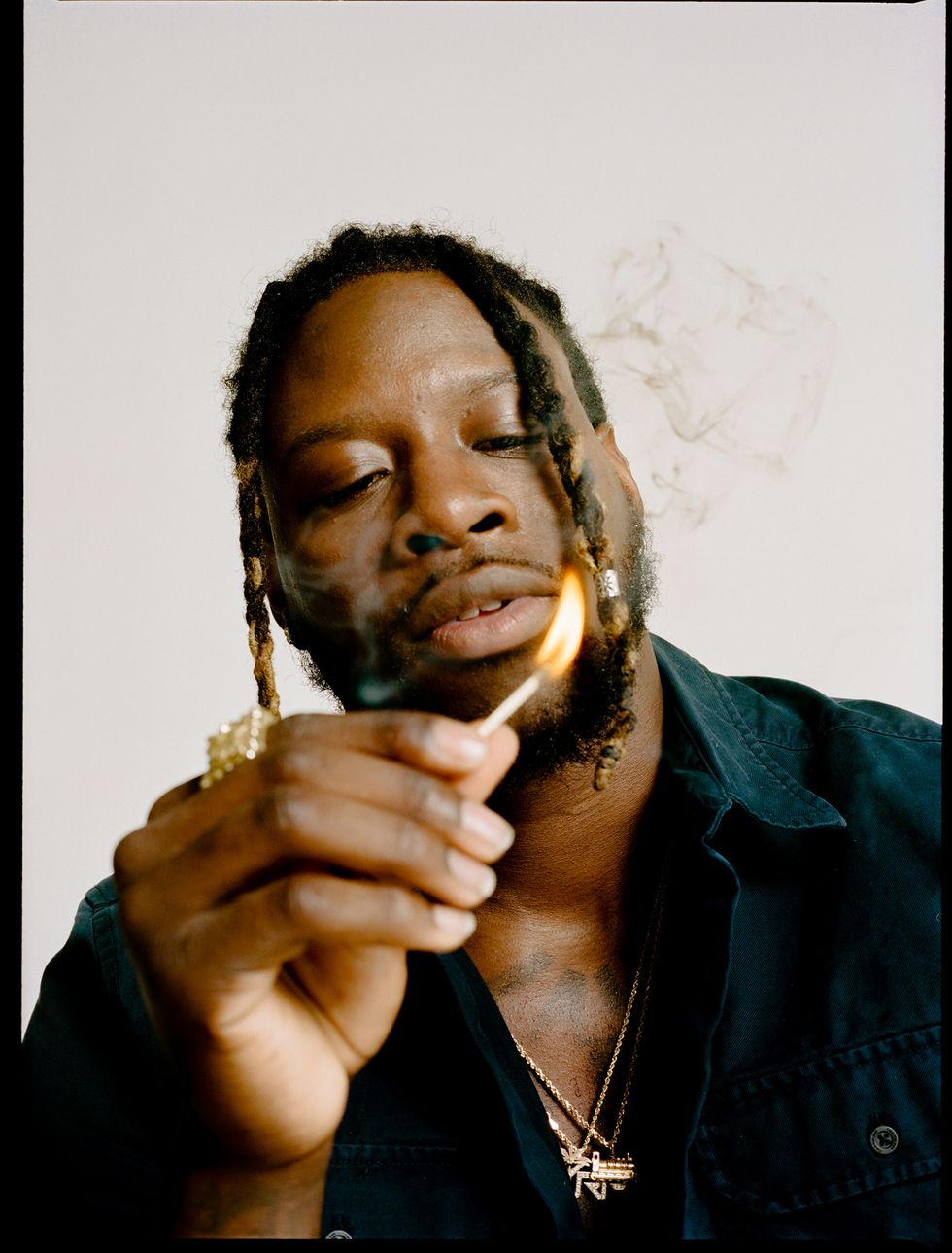 Shirt by Calvin Klein Jeans
What's the reception like there versus in the states? Are people aware of the NFL?
The reception in the UK has grown so much over the years. I remember when I left, I didn't know anything about American football. Now they have about eight games a year in London. I just got back from doing a fan tour there. They're very knowledgeable about what's going on in the game. It's just really exciting for me even getting recognized out there and starting to build my profile in the UK has been amazing.
When did you realize that football was going to be the thing that you do?
I think I realized that football was going to be my path when I made it to college because at that time no one in my family had gone to college in the states or played college football. So to figure out that you can get school paid for and you can get an education, that really made it something for me where it could take a lot of burden off of my family's hands. Once I learned that I had the talent, I started to build that drive to want to make it and succeed. I just kept pushing through all the adversity and challenges that came up and I was lucky enough to make it. So, I continue to keep pushing to this day.
Related | Leo Messi Is the G.O.A.T.
You were with the Miami Dolphins before you got traded to the Eagles. What was that transition like.
When I got traded to the Eagles, I had no clue of the trade. Just woke up that morning and got the phone call and when I went to the office that's when they told me. Obviously, there's a lot of emotions that go through your head at that time. Once I was able to collect myself over those days and figure out my situation I realized how blessed I was. I was on a great team that was number one in the League at the time. It was a fresh opportunity for me to just showcase my talent and who I am, so I just stuck my head down and went to grind like I always do. It paid off in the end.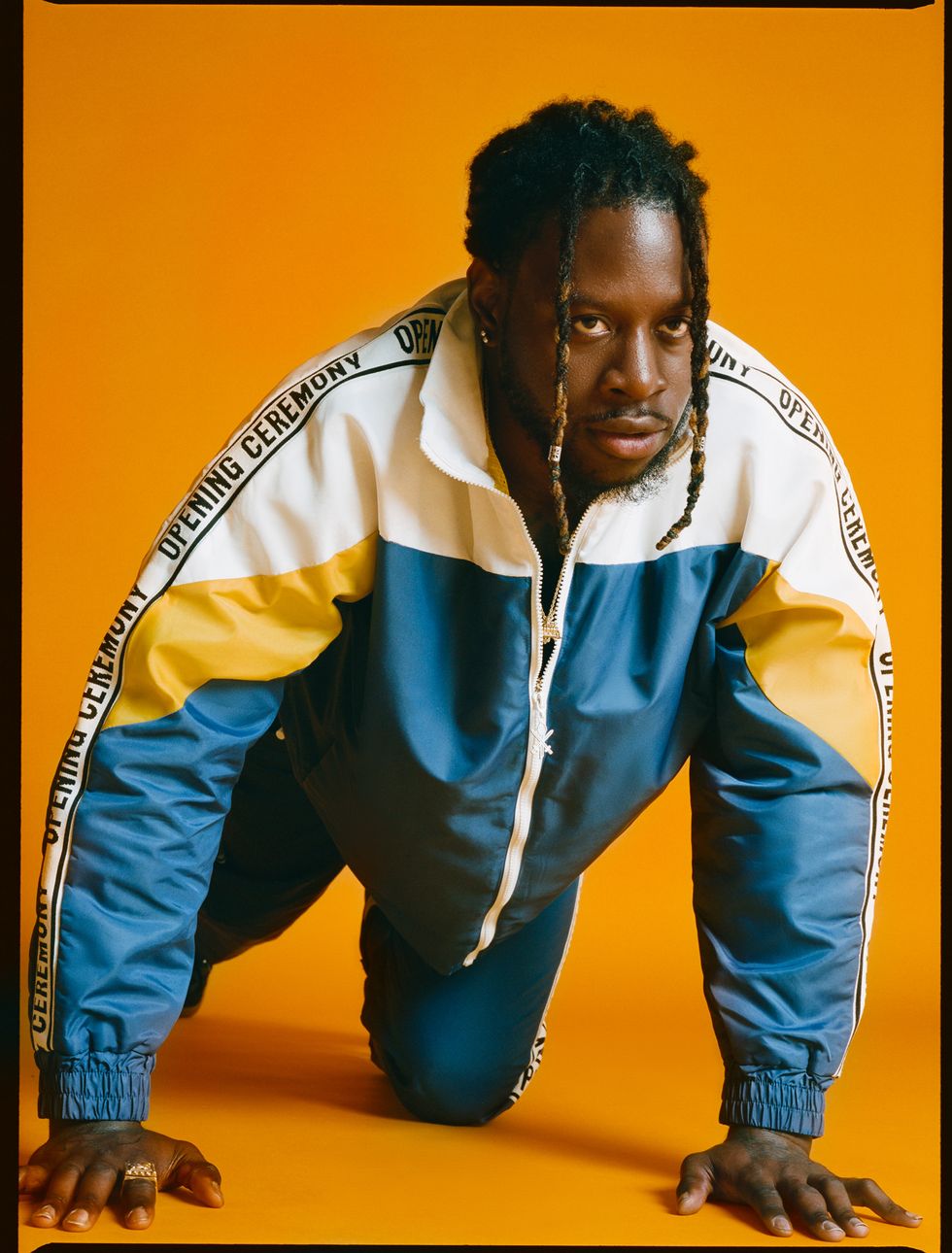 Tracksuit by Opening Ceremony
What was it like to win the Super Bowl such a short time later?
I knew that the Super Bowl was definitely our focus. It was something that was in our reach. For me, it was just taking it week by week and doing everything I could do in my power to help the team win. Making it to that game and being able to hold that trophy is a special feeling. A lot of people have played in the NFL and have never won a Super Bowl championship. How my season went, for it to have worked out how it did was definitely a blessing and I was thankful. It just added more hunger to get more and continue to be a championship and build on my legacy.
The kneeling protests were a huge topic of discussion this season. What are your thoughts on that? [Note: this interview happened prior to the NFL banning silent protests during the National Anthem.]
I think it was a big year for NFL players beginning to use their awareness to try to show activism. There were a lot of brave individuals this year, especially on my team, who did a lot of things to raise awareness on a lot of injustices and things going on. Certain people like Malcolm Jenkins, on the Eagles, he's been working on creating initiatives to help social reform. Chris Long, another teammate, donated his whole salary for the year just for things like that. So for me personally, it was amazing to see guys step out of their boundaries and showcase that they are not just football players but they are also individuals who have minds and voices as well.
"A lot of people have played in the NFL and have never won a Super Bowl championship. How my season went, for it to have worked out how it did was definitely a blessing and I was thankful. It just added more hunger to get more and continue to be a championship and build on my legacy."

Do you feel like athletes have a responsibility to speak out about things that they care about?
I think as individuals, as human beings, if you see something that is unjust or something that is wrong, there's something in your heart that makes you have to speak on it. It was very brave of a lot of the guys to do what they are doing.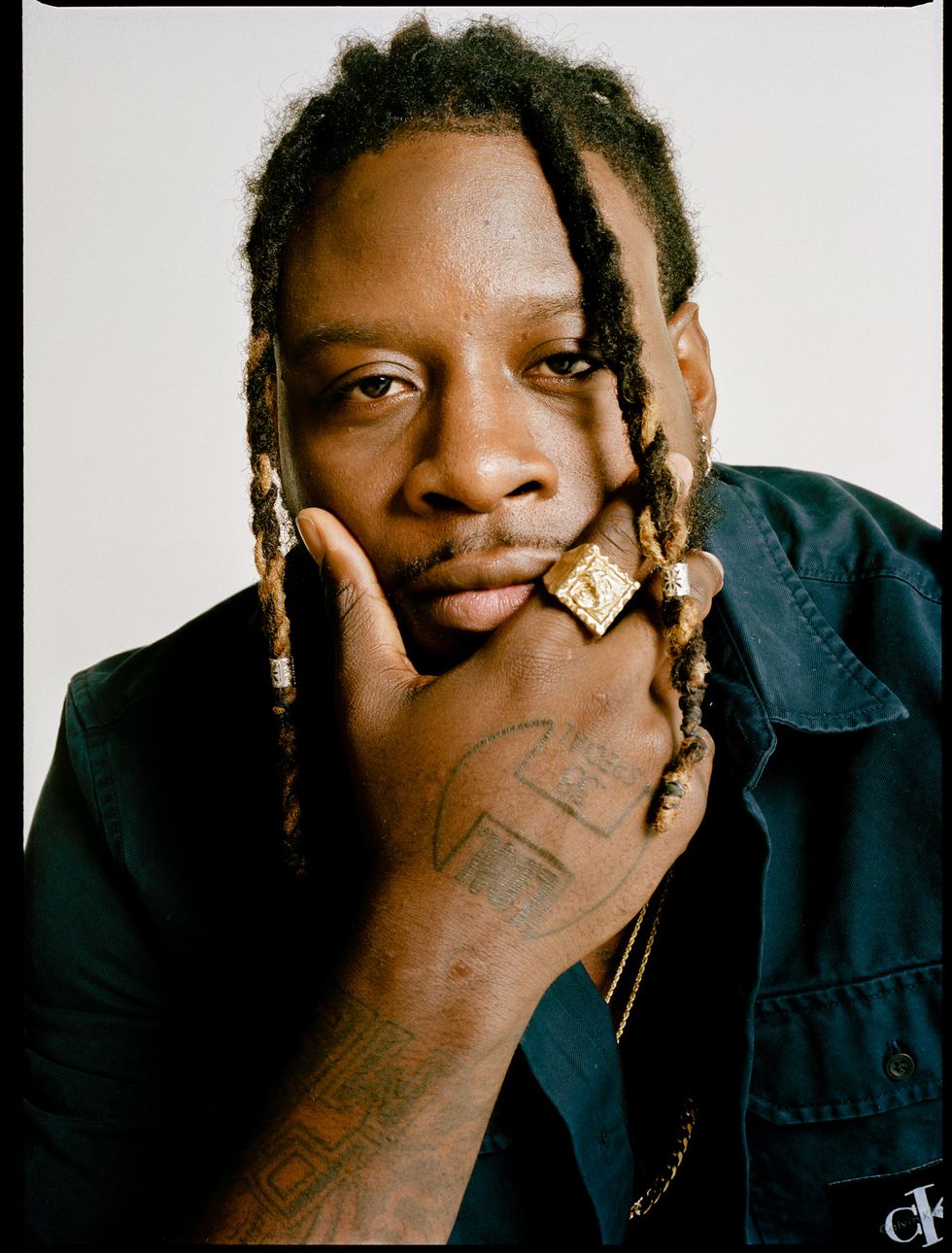 Shirt by Calvin Klein Jeans
Can you tell us a bit about your new apparel brand?
It's called YURP. It stands for Your Unlocked Raw Power. We started it about a year in a half ago and it's been going well so far. I'm just continuing to push forward and allow my creativity to show through that platform.
Are you designing the pieces yourself?
It's myself and another person on my team. We collectively work on concepts for the different pieces and drops for our collection. It's been a really cool process, allowing myself to utilize my other skill sets. Obviously I'm an athlete, but that's not all that I am. I'd like to be able to showcase my creativity. Through my brand I am able to do that and also use my influence and impact to be able to push the culture forward.
You're also launching a non-profit foundation. What's that all about?
It's the Jay Ajayi Foundation. I'll be able to run initiatives through different things to help social outreach. We're doing some stuff with reading and writing because that's something that was very important to me when I was a kid that kept me focused and engaged. Also, doing camps [for kids] as well. I want to build off of that and leave an imprint on the world. This is the beginning of it so I'm excited to just get it rolling.
Photography: Leeor Wild
Styling: Tasmin Meyer Ersahin
Grooming: Colby Smith
Stylist Assistants: Sophie Olszak and Krystal Sullivan