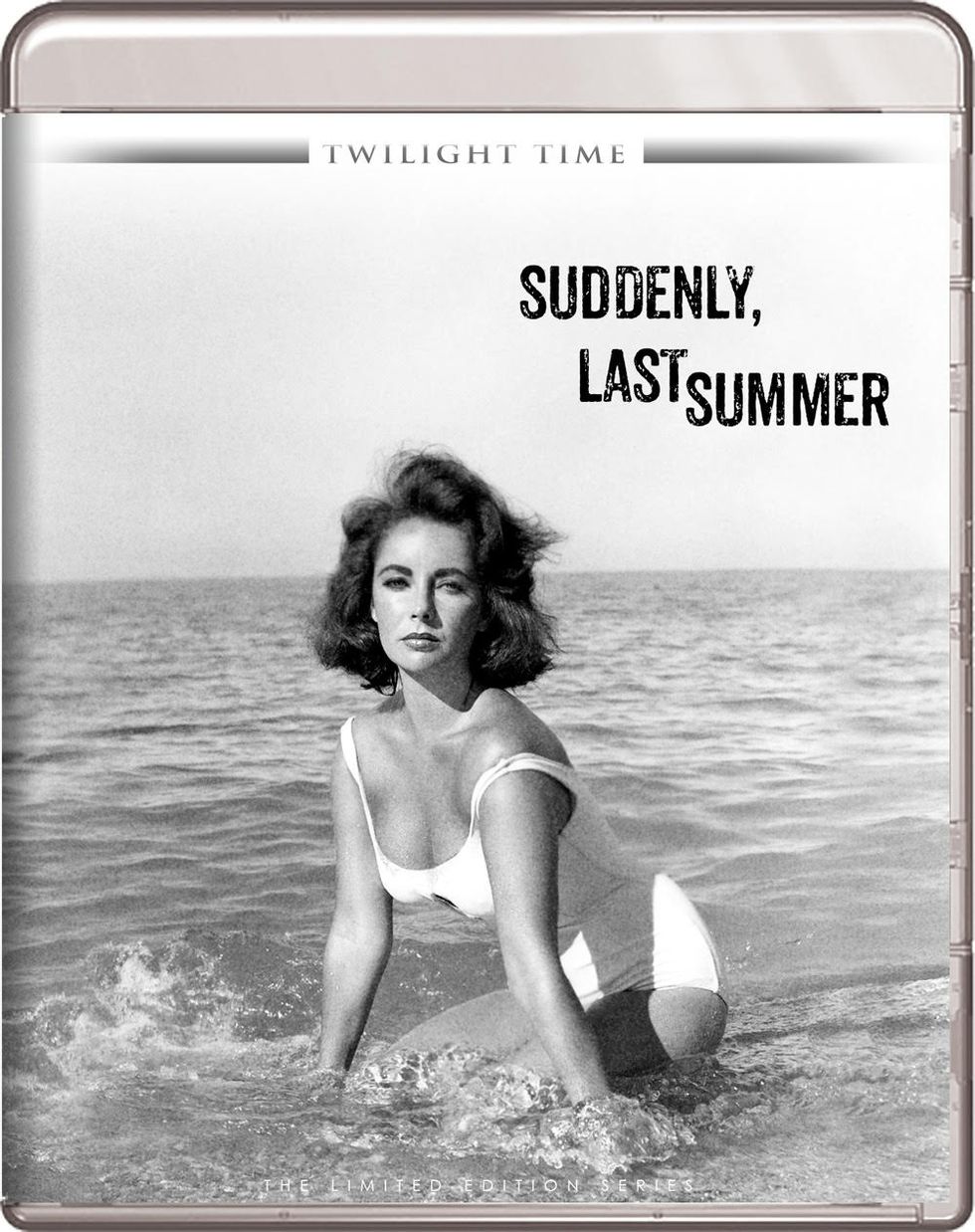 Suddenly, Last Summer (Twilight Time)
Tennessee William's outrageous play gets an all-star treatment and amazingly got released at the time considering the lurid subject matter- homosexuality, lobotomy, even cannibalism. Katharine Hepburn is sensational as the wealthy Violet Venable, whose beloved poet son Sebastian died in Mexico under mysterious circumstances. Sebastian's widow (a gorgeous Elizabeth Taylor) has been institutionalized ever since his death, her brain blocking out what actually happened. Montgomery Clift plays the doctor trying to uncover the truth. Stylishly directed by Joseph L. Mankiewicz, with a sardonic screenplay by Gore Vidal and Tennessee Williams.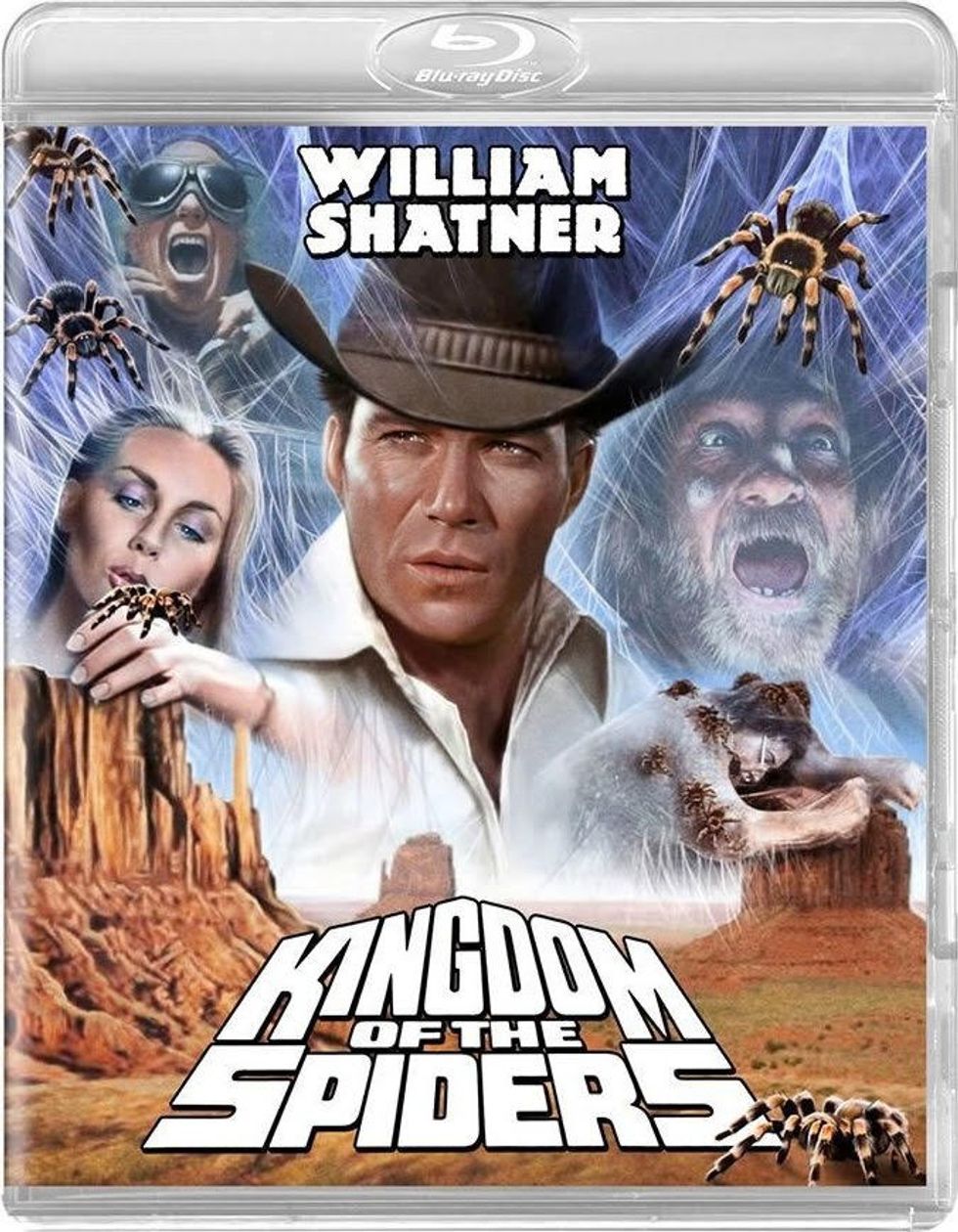 Kingdom of The Spiders (Code Red)
This story of a killer spider infestation in a desert town is surprisingly creepy good. William Shatner plays the vet suddenly dealing with a series of bizarre animal deaths and a doctor arrives in town (Tiffany Bolling) who suspects an ecological accident is causing the spiders to rampage. Code Red is a terrific company putting out restored, terrific looking, Blu-rays of some offbeat classics.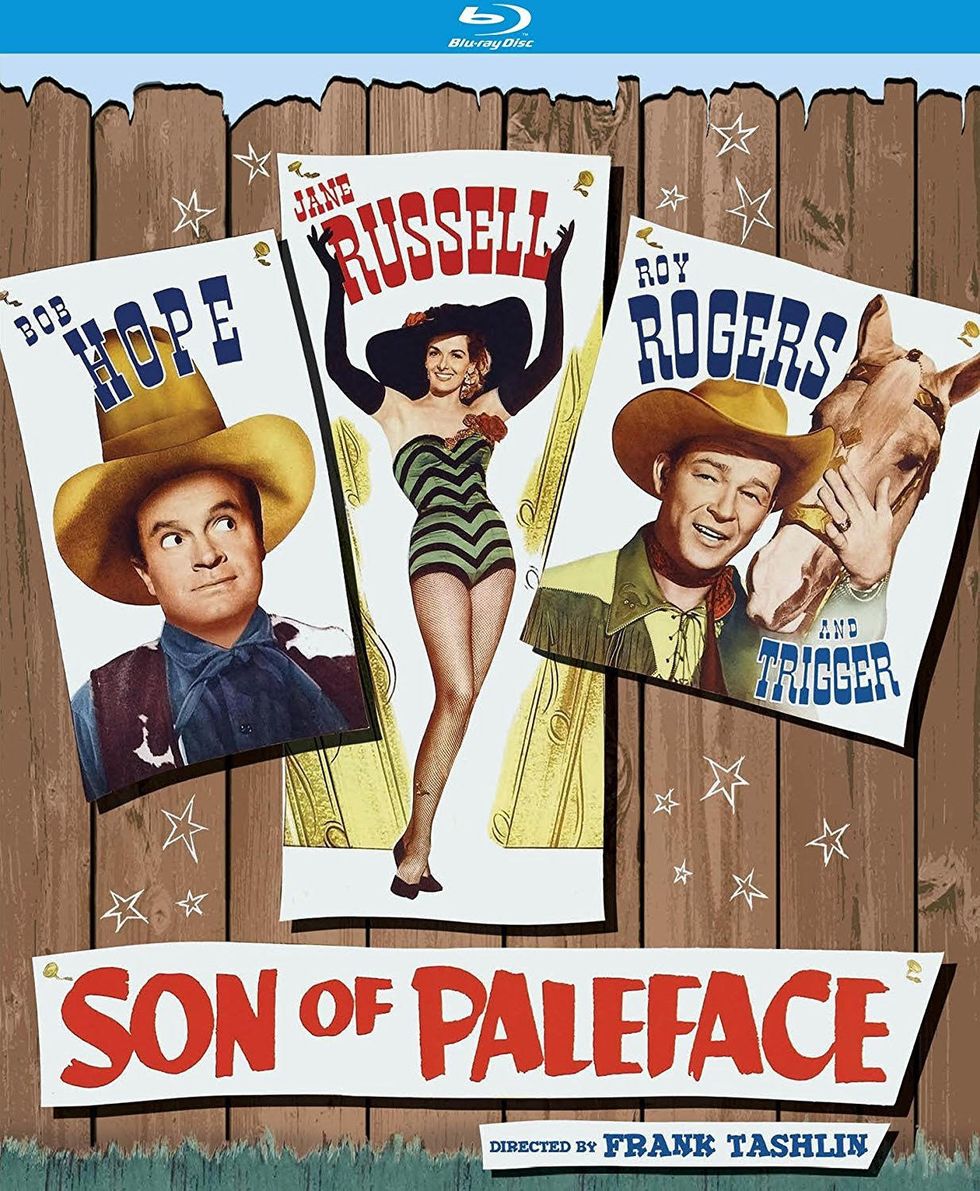 Son Of Paleface (Kino Lorber)
Director Frank Tashlin who crafted the more surreal of Jerry Lewis and Jayne Mansfield films, crafts this hilarious comic western starring Bob Hope as a rube from back East who arrives in a rough and tumble western town to get his inheritance from his father only to find nothing there and have to face a hostile town who his dad owed money to. Jane Russell is wonderful as the lawless girl (Mike "The Torch" Delroy) he falls for.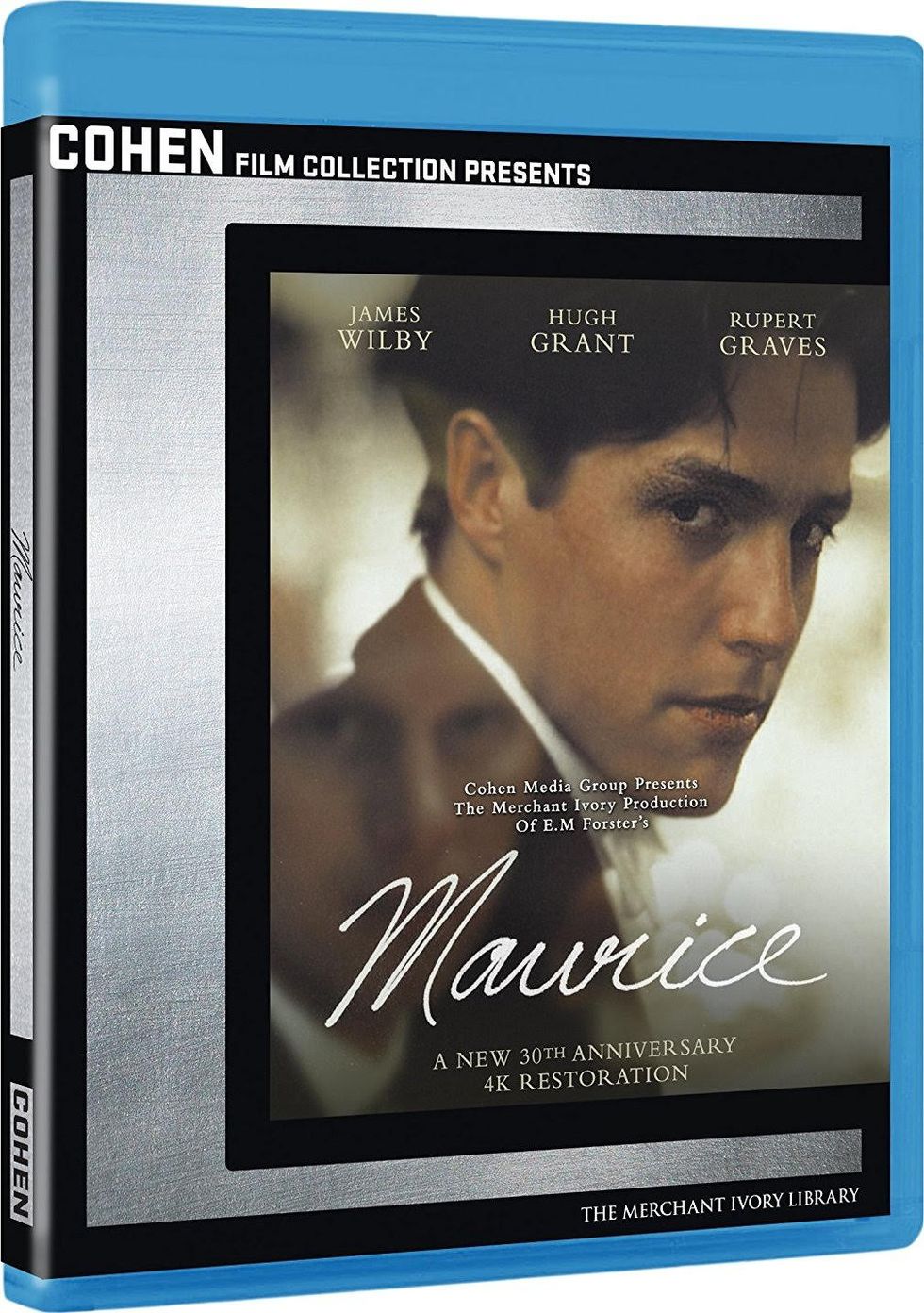 Maurice (Cohen)
Based on a novel by E. M. Forester, this tale of a young man- Maurice (James Wilby) going through University in England in the early 1900s, navigating his romantic feelings for another male classmate Clive (Hugh Grant). Rupert Graves is terrific as a gameskeeper who ends up bedding Maurice after Clive breaks off their relationship, petrified of being accused and arrested for being homosexual. One of Merchant-Ivory's better efforts, now looking stunning on Blu-ray.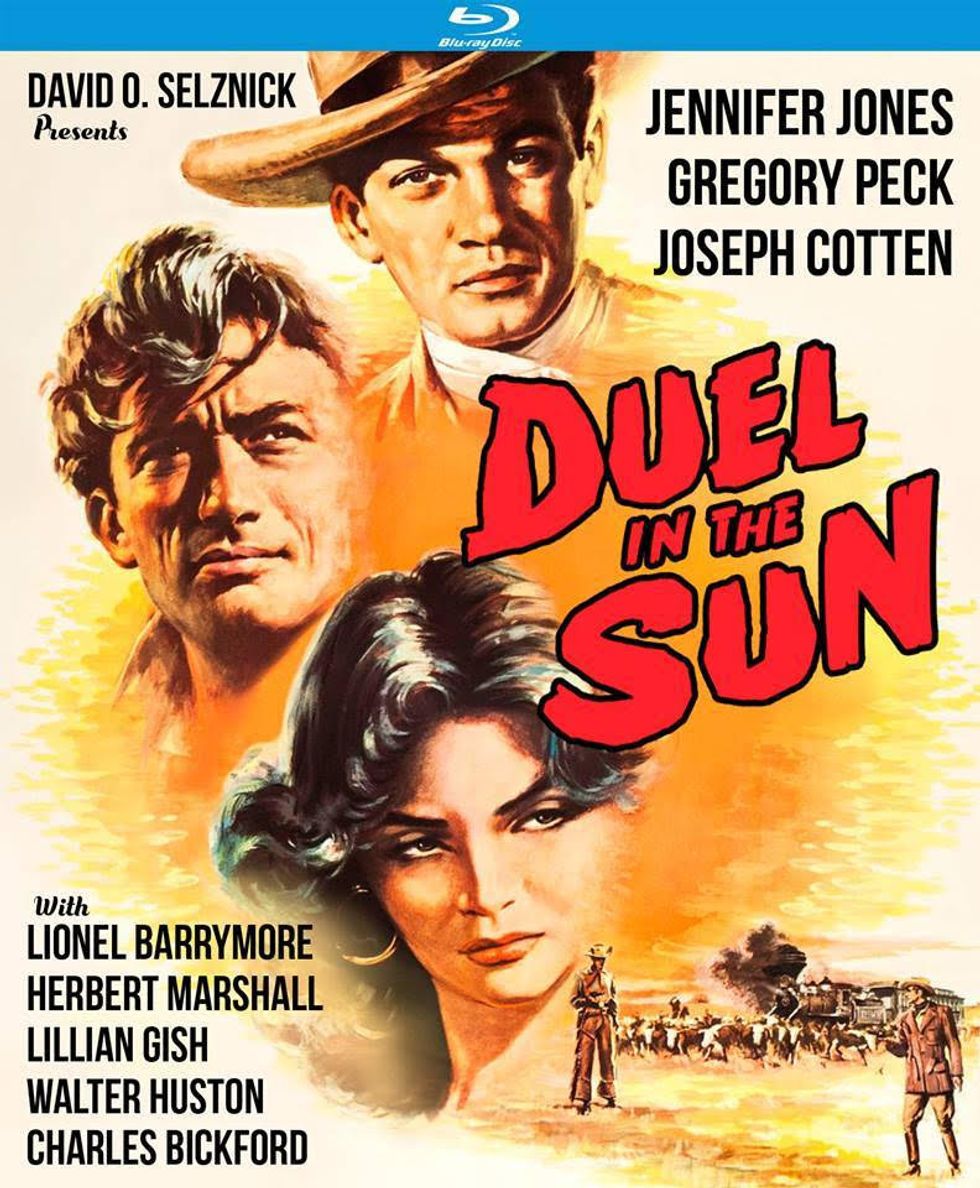 Duel In The Sun (Kino Lorber)
Hilariously overbaked saga of a fiery half-breed Pearl Chavez (Jennifer Jones) who is shipped off to live with relatives and meets the kindly Jesse (Joseph Cotton) and his bad boy, lady's man, brother Lewt (Gregory Peck). It doesn't end well but boy is it a riot, dripping with Technicolor splendor and ripely directed by King Vidor. Jokingly referred to as "Lust In The Dust" at the time.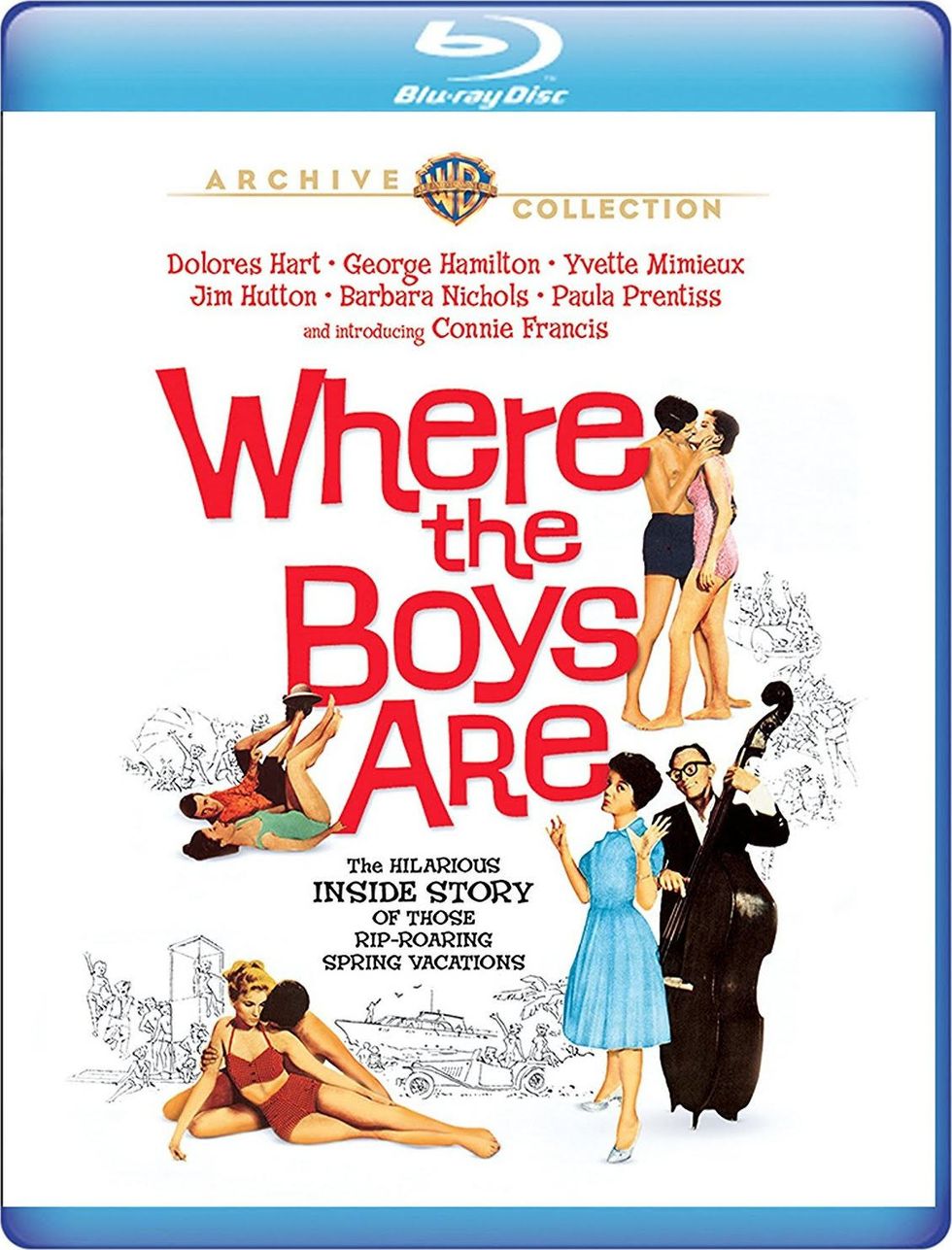 Where The Boys Are (Warner Archive)
Connie Francis belts out the theme song and stars in this tale of a bunch of college gals who head to Fort Lauderdale on college break. With the wonderful, wise-cracking, Paula Prentiss, the lovely Yvette Mimieux, the funny Jim Hutton and Frank Gorshin and future nun Dolores Hart. This movie made Fort Lauderdale a spring break site from there on, and looks stunning on Blu-ray.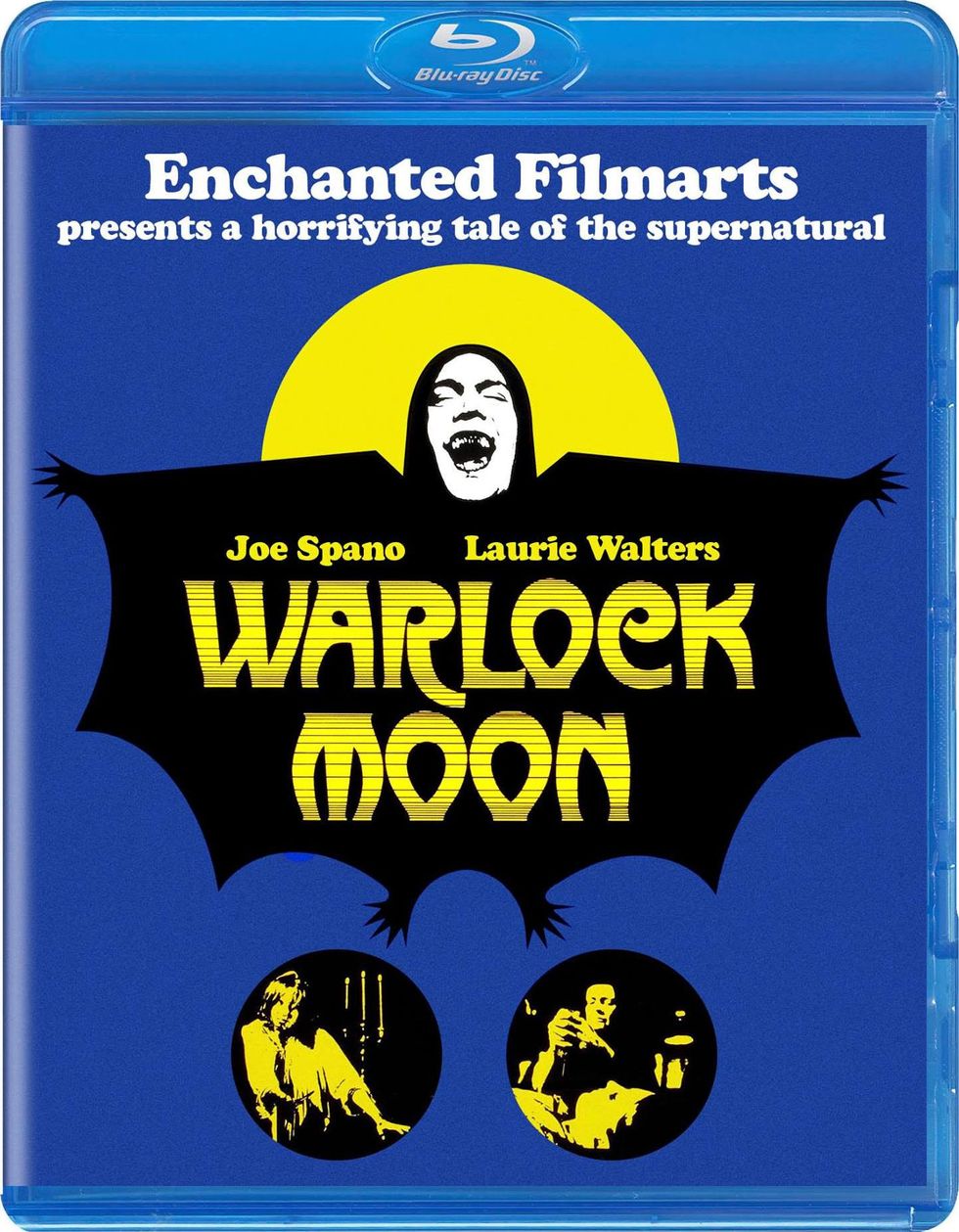 Warlock Moon (Code Red)
I remember loving this bizarre 1975 film when I saw it on late night TV years ago. Laurie Walters plays a California college student who meets a reporter (a young Joe Spano) and after a picnic they stumble on a crumbling, abandoned, spa. There they meet a weird old woman living there. The co-ed stumbles onto remnants of satanic rites, mysterious locked meat lockers, the ghostly figure of a bride floating in the distance, and strange, long-haired, men attacking with axes. Is she hallucinating, or is there something more sinister going on? Code Red has done a great job of restoring this and also includes a slightly longer TV version, interviews with the actors, and other ghoulish goodies.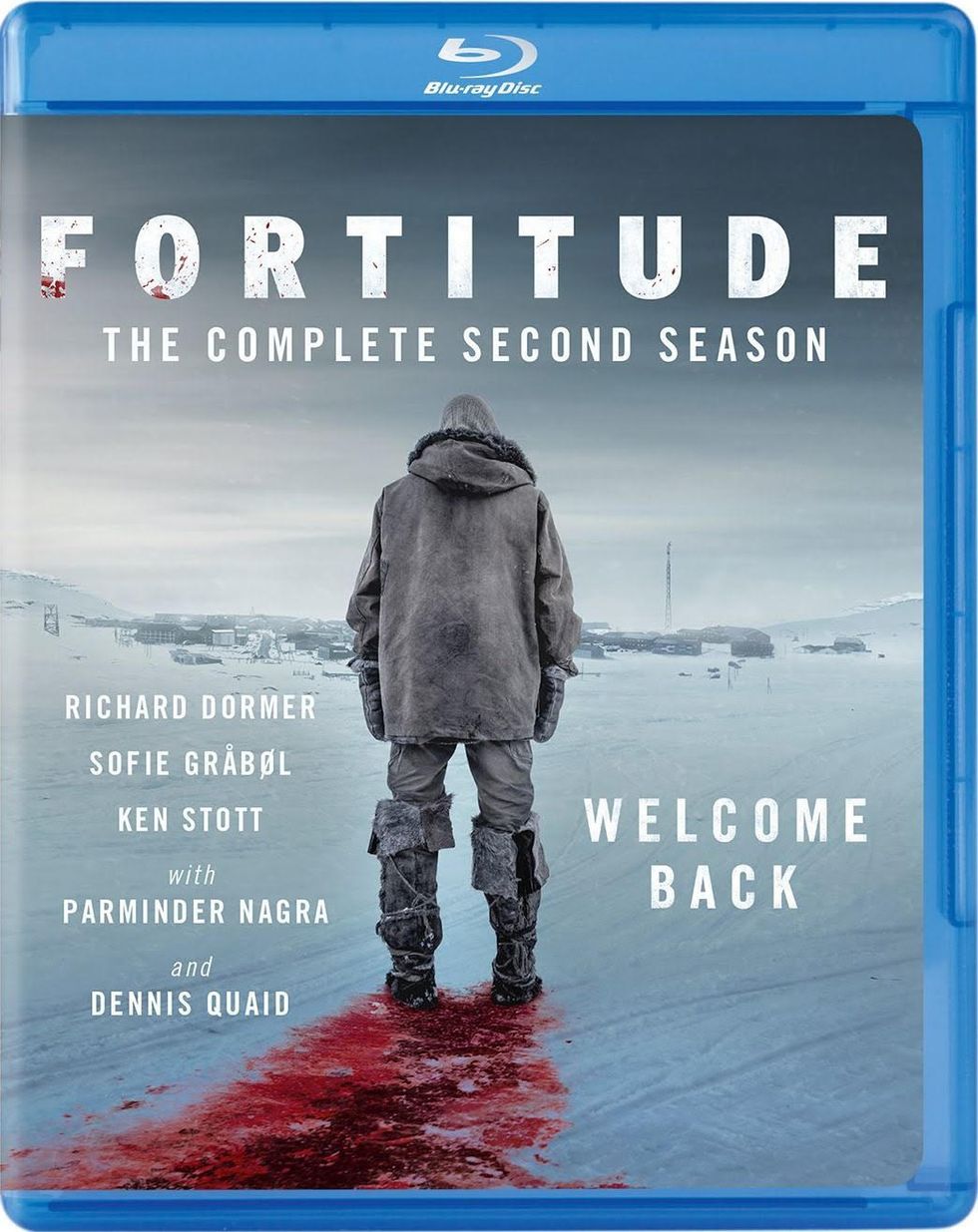 Fortitude: The Complete 2nd Season (Sky Vision)
The excellent 1st season of Fortitude was set in a remote arctic town and a prehistoric find that discharges weird insects that infected people in murderous ways. In this second season a headless corpse is discovered and new terrors are unleashed. With the wonderful Sofie Grabol as the Governor and Dennis Quaid as a fisherman trying desperately to prolong his dying wife's life. Just as great as the first season- a wild suspenseful ride.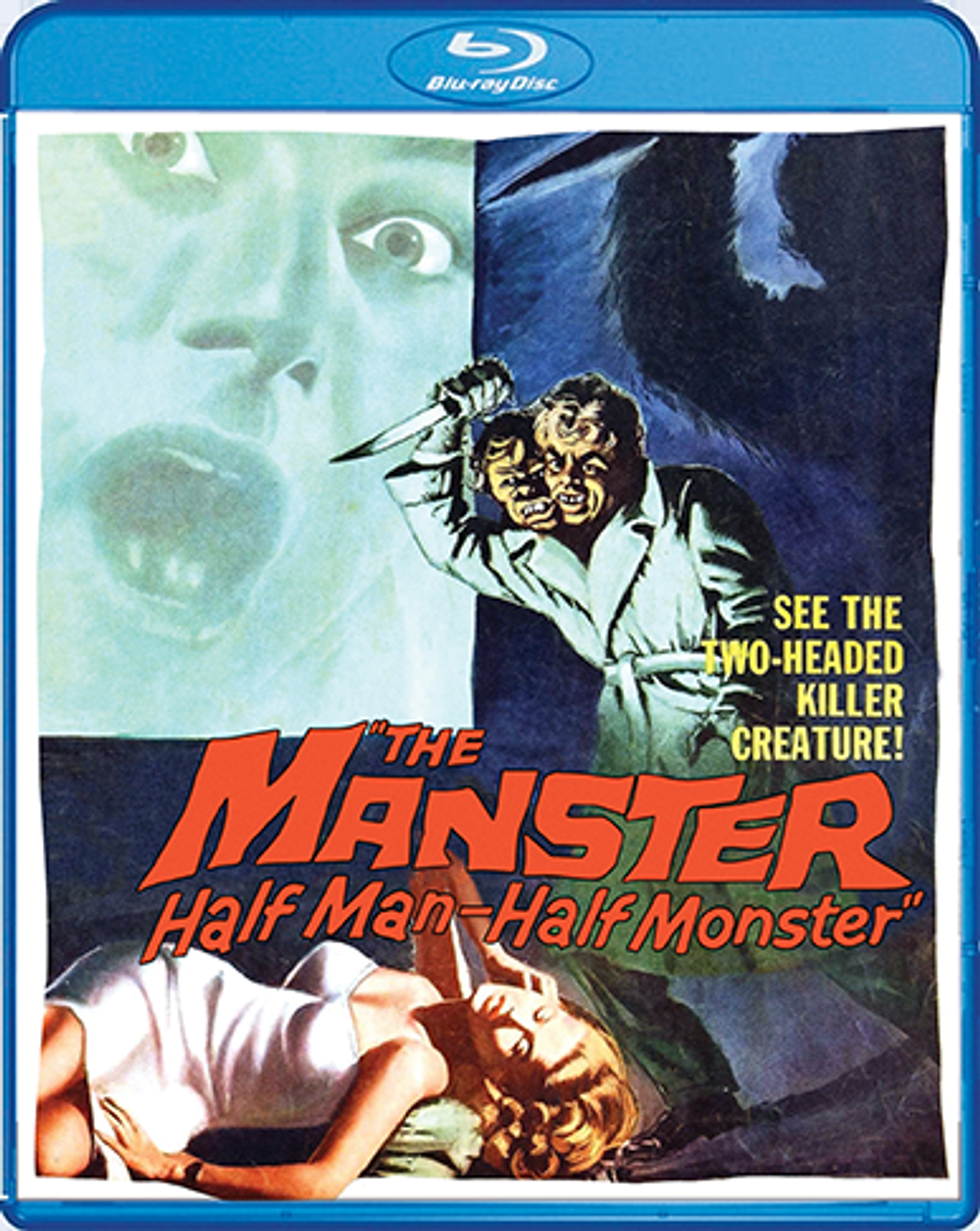 The Manster (Scream Factory)
An American newsman in Japan is secretly injected with a serum by a demented scientist and a creature starts growing within him. A scene where the newsman takes off his shirt to see an eyeball on his shoulder is still nightmare fuel. The finale has a creature splitting apart from his body in this wild 1959 film.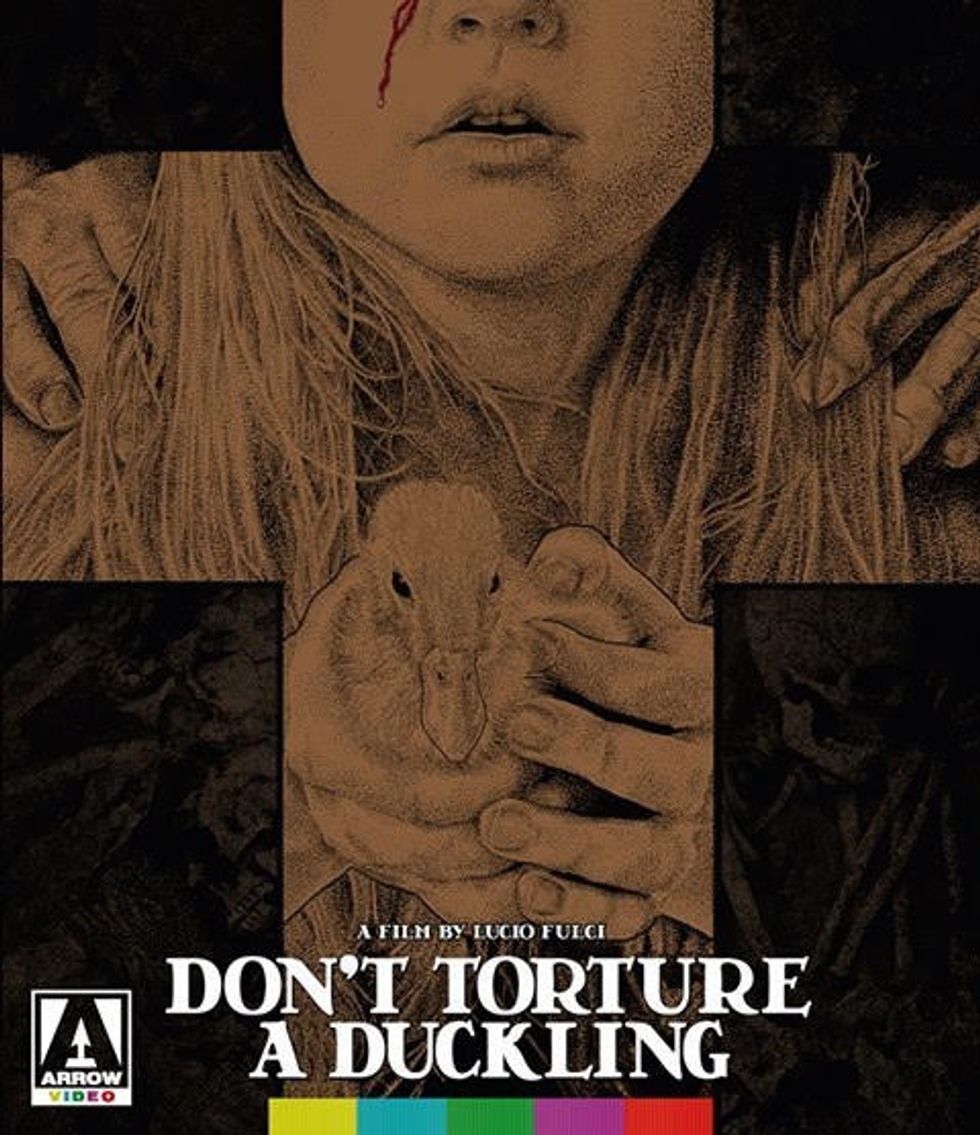 Don't Torture A Ducking (Arrow Films) (Limited Edition)
A sensational, disturbing, 1972 giallo by Lucio Fulci about a series of child killings in a rural village in Italy. With Florinda Bolkan, Barbara Bouchet and Tomas Milian, this unusual, above average, thriller finally gets the royal digitally enhanced treatment with scores of extras.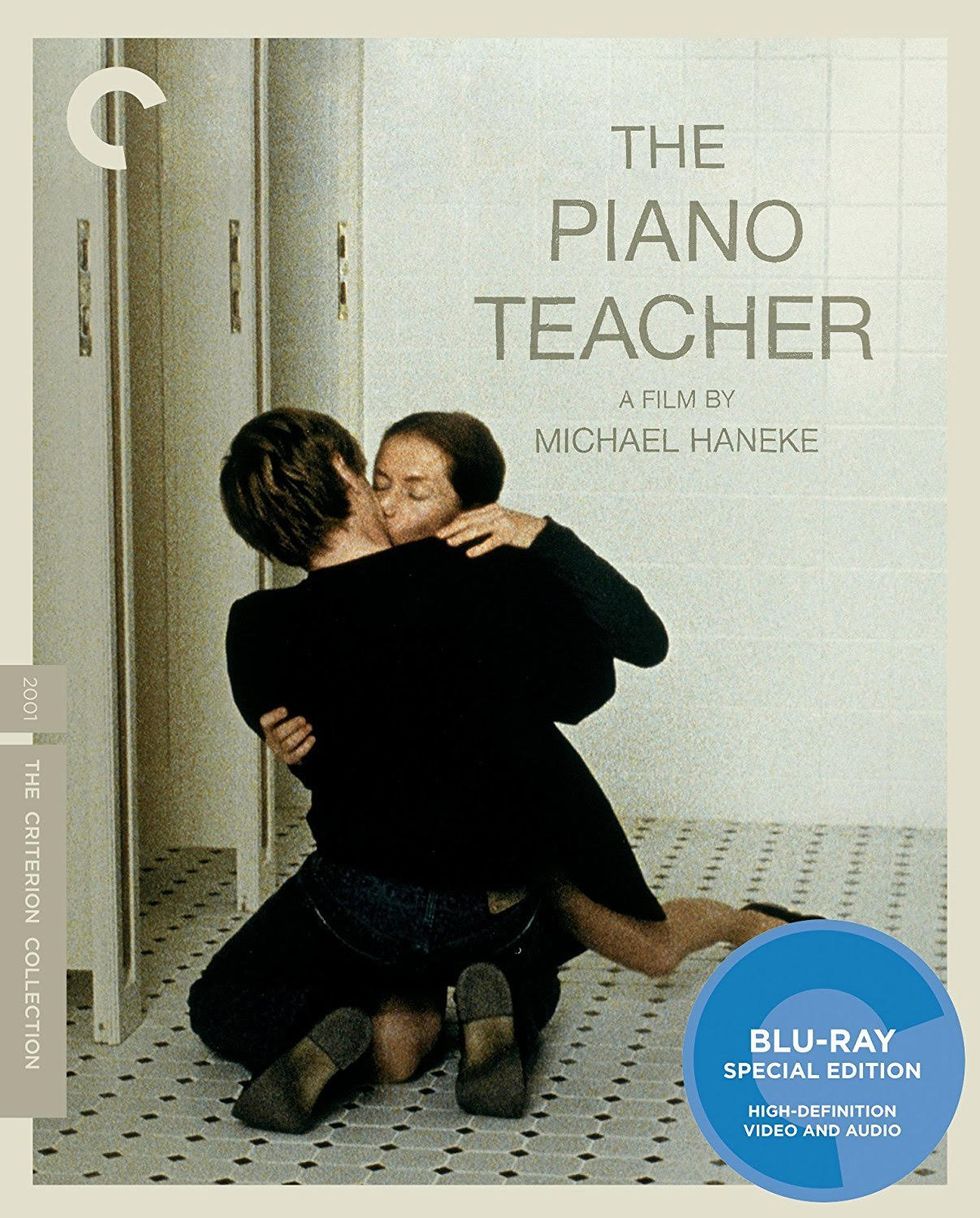 The Piano Teacher (Criterion)
Isabelle Huppert plays Erika, a woman of harrowing contradictions. A highly regarded piano teacher at a prestigious Vienna school. A taskmaster and terror to her students. Single, in her 40s, and still living with her suffocating mother (Annie Giradot). She also trolls the sex kiosks and commits genital mutilation on herself. The more director Michael Haneke (Funny Games) reveals about Erika, the more puzzling and disturbing she becomes. A scarily brilliant film.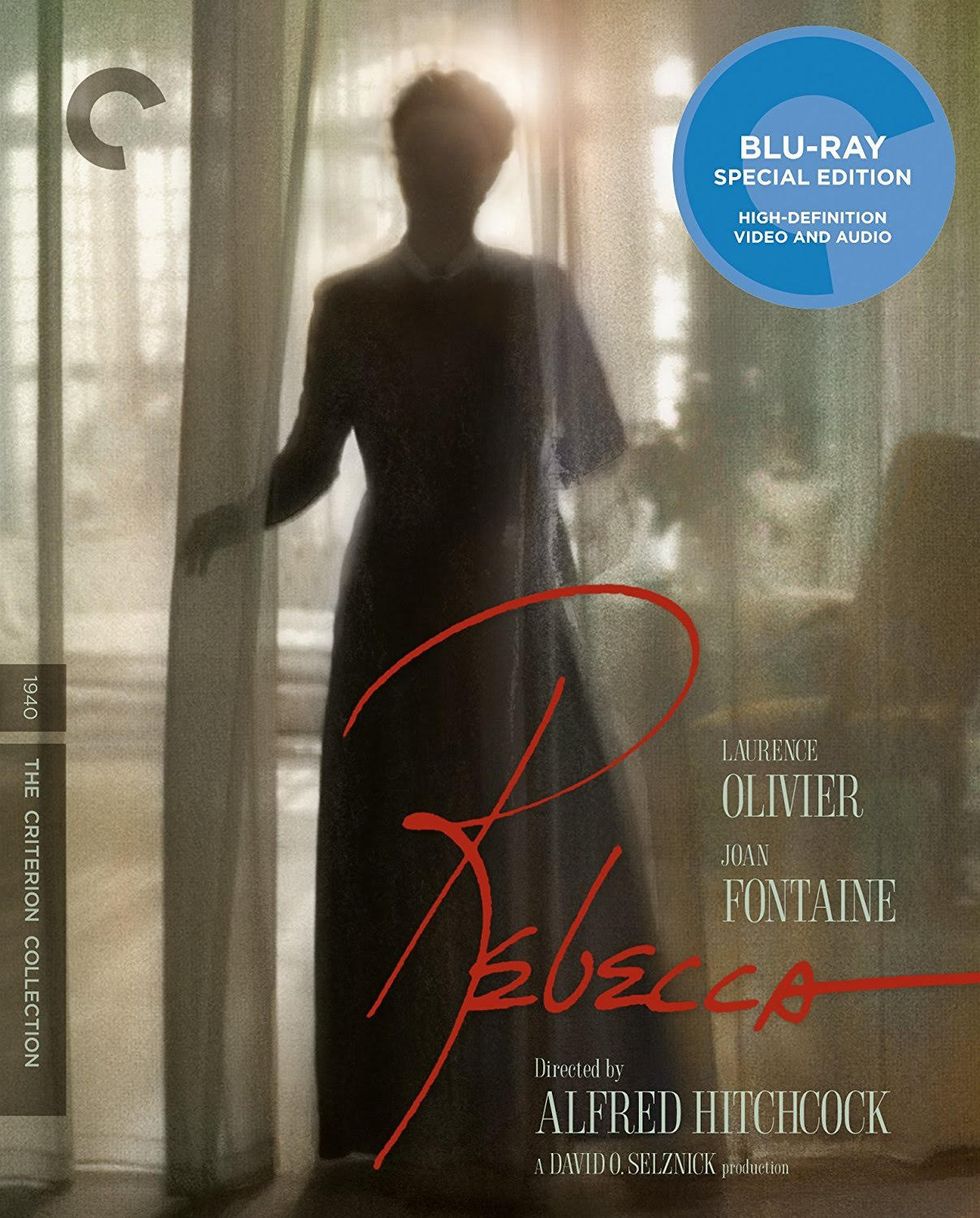 Rebecca (Criterion)
"I dreamed I went to Manderlay.." begins Alfred Hitchcock's gothic thriller based on a book by Daphne du Maurier and Hitchcock's first movie in the United States. Joan Fontaine plays the fresh-faced new bride of mysterious Max de Winter (Laurence Olivier). But it's Judith Anderson as the scary housekeeper Mrs. Danvers that steal the show.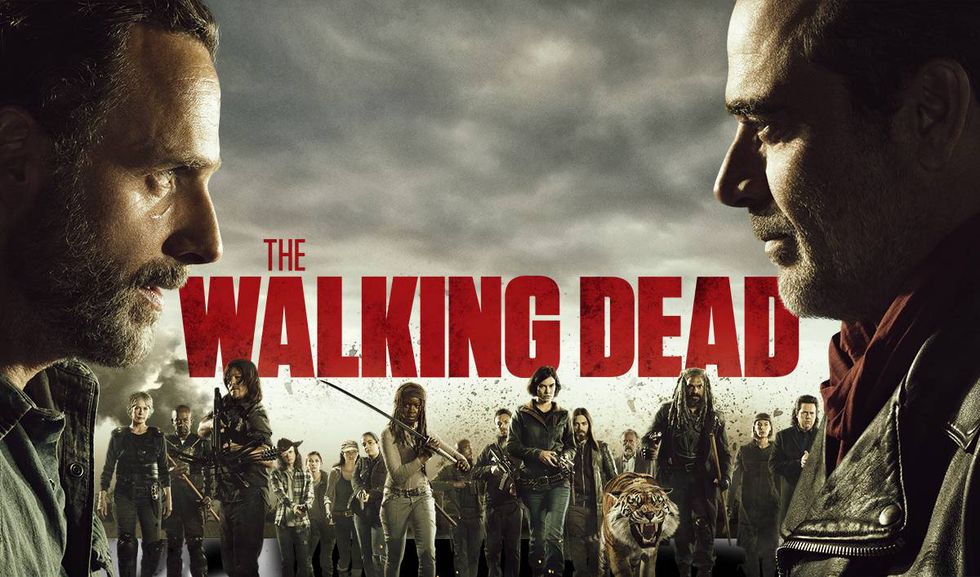 The Walking Dead 7th Season (Lion's Gate)
This dark turn in the road for a band of survivors of a zombie apocalypse and the rise of evil Negan (Jeffrey Dean Morgan) and the Saviors. I have to admit this season starts quite grimly with the death of fan favorites, but by the end of the season Rick (Andrew Lincoln) and the rest of the gang are ready to declare war on Negan. Still utterly riveting TV.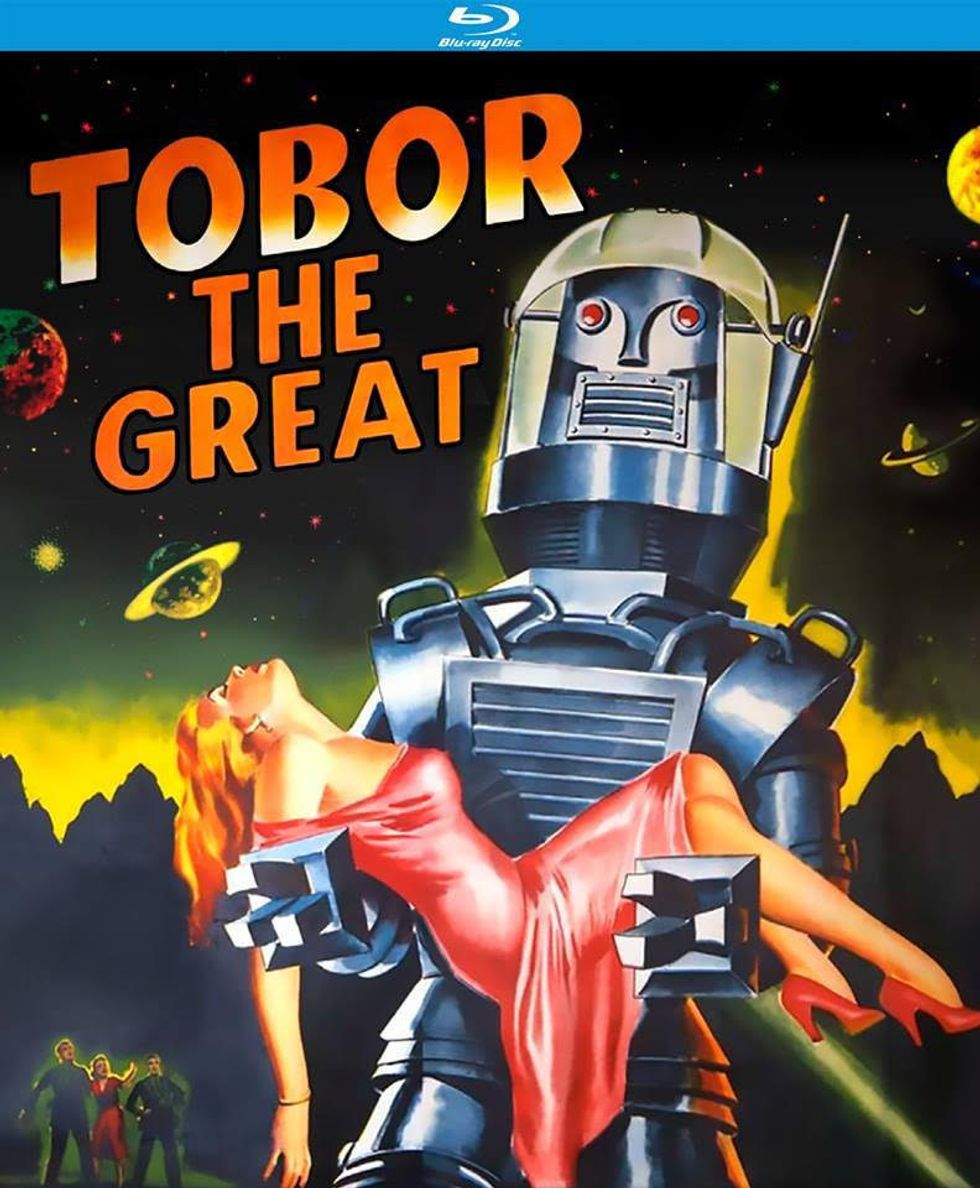 Tobor The Great (Kino Lorber)
I have great affection for this 1954 film about a young boy Gade (Billy Chapin/Night Of The Hunter) and his friendship for his scientist grandfather's robot "Tobor". A bunch of nefarious foreign spies want to steal the scientist's secrets and kidnap the boy and his grandfather but Tobor saves the day. "Gee Willikers!" Gadge says often, in this dumb but fun sci-fi treat, now looking excellent on Blu-ray.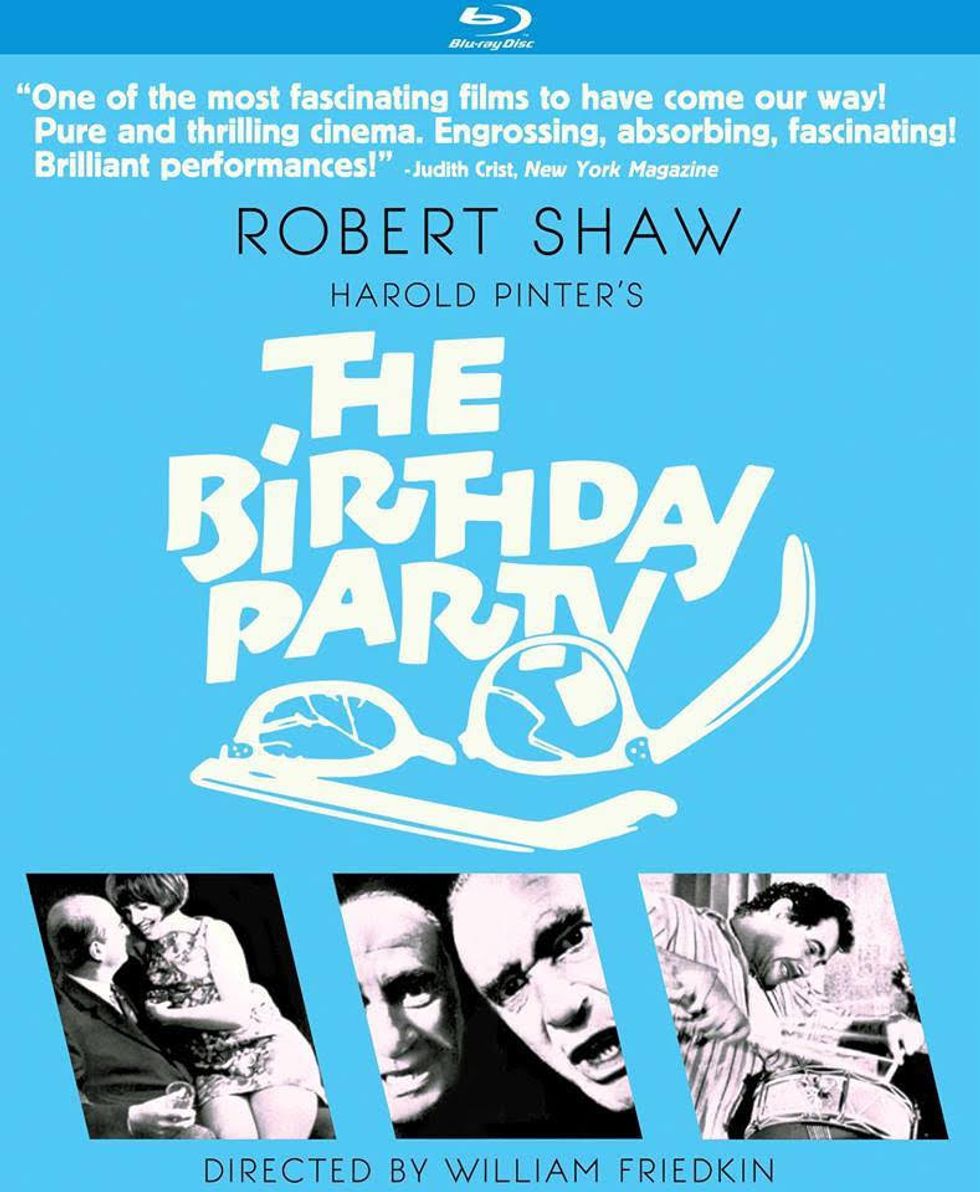 The Birthday Party (Kino Lorber)
Finally available in America, and looking great on Blu-ray, is this sensational 1968 William Friedkin adaptation of Harold Pinter's play about a lodger at a seedy seaside hotel (Robert Shaw) and two threatening strangers. Robert Shaw, as always, is unforgettable in this sardonic tale. William Friedkin really gets Harold Pinter's sense of comic menace.