AREA's runway show took place in Harlem on the upper-most corner of Central Park and Fifth Avenue, an address most downtown show-goers aren't accustomed to traveling. But the decision to show at The Africa Center had a special meaning for designers Beckett Fogg and Piotrek Panszczyk.
This season, the duo behind one of New York's most captivating labels wanted to form a partnership with the center, which highlights the influence of people of African decent on culture, business and policy. Their first order of business was to collaborate with their Portal Program to bring in students from the New Design High School (where they used to hold their show).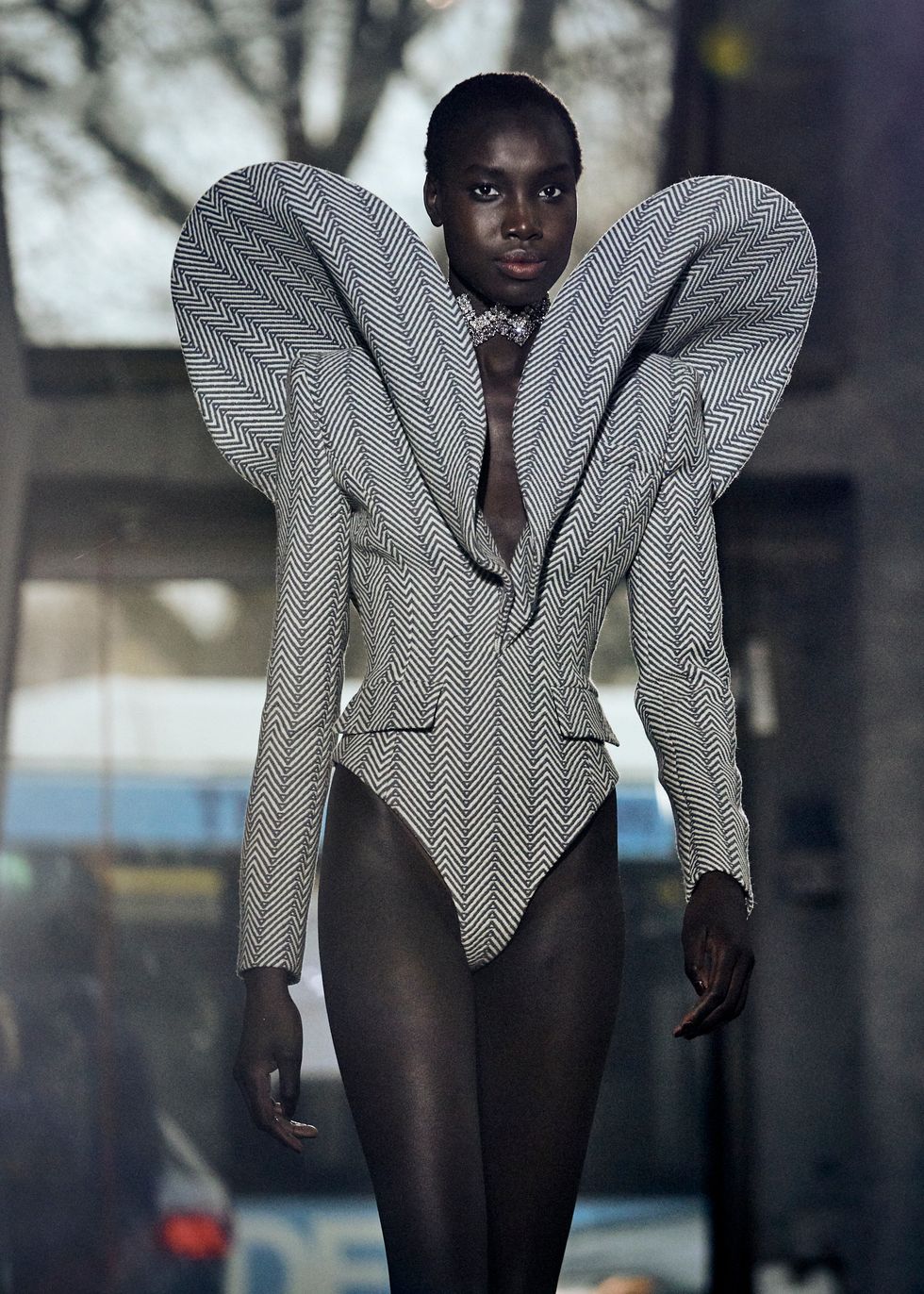 As for the clothes, Fogg and Panszczyk focused on the idea of soft architecture, which is where the several heart motifs come into play — on the hips of iridescent dresses and the shoulders of jacket unitards. (Those, in turn, were inspired by Italian designer Romeo Gigli's famous heart shapes.)
Other elements from past seasons were brought back, such as their famous Preciosa crystal cup chains as head wraps and as fringe enveloping the body. Meanwhile, the quilted leather designs seen throughout were inspired by Japanese costume designer Eiko Ishioka.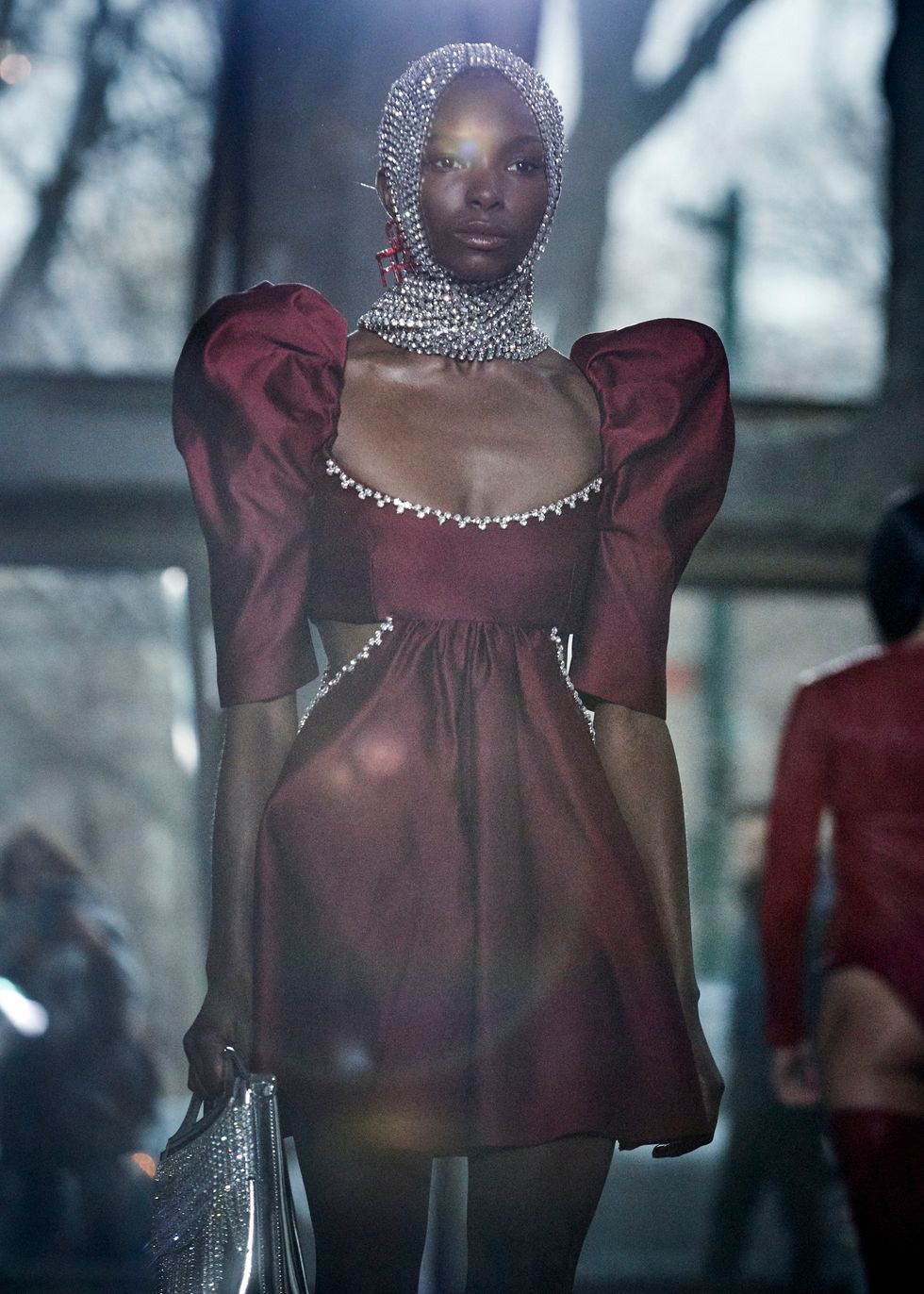 Perhaps the most covetable piece to emerge from the collection is a mini crystal foldable chair worn as a crossbody accessory. This was the result of a collaboration with myreality, a new luxury brand co-founded Tyler Billinger and Harry Nuriev, the artist best known for that famous Balenciaga sofa.
See below for more photos from AREA'S Fall 2020 show.