Fashion frequently dabbles in furniture — brands like Fendi, Armani, and Gucci all offer elegant, pricey home collections. But no piece of designer furniture packs a punch quite like the Balenciaga sofa that circulated on Twitter yesterday.
The couch in question is a collaboration between Balenciaga and the Russian-born, Brooklyn-based artist Harry Nuriev, and will make its debut during Design Miami in December. It's designed in a reclining, modular style and consists of old, discarded Balenciaga garments encased in transparent vinyl. Most of the patterns, cuts, and tags within the stuffing are from past seasons and feature some sort of recognizable Balenciaga imagery, whether it's a print or the brand logo.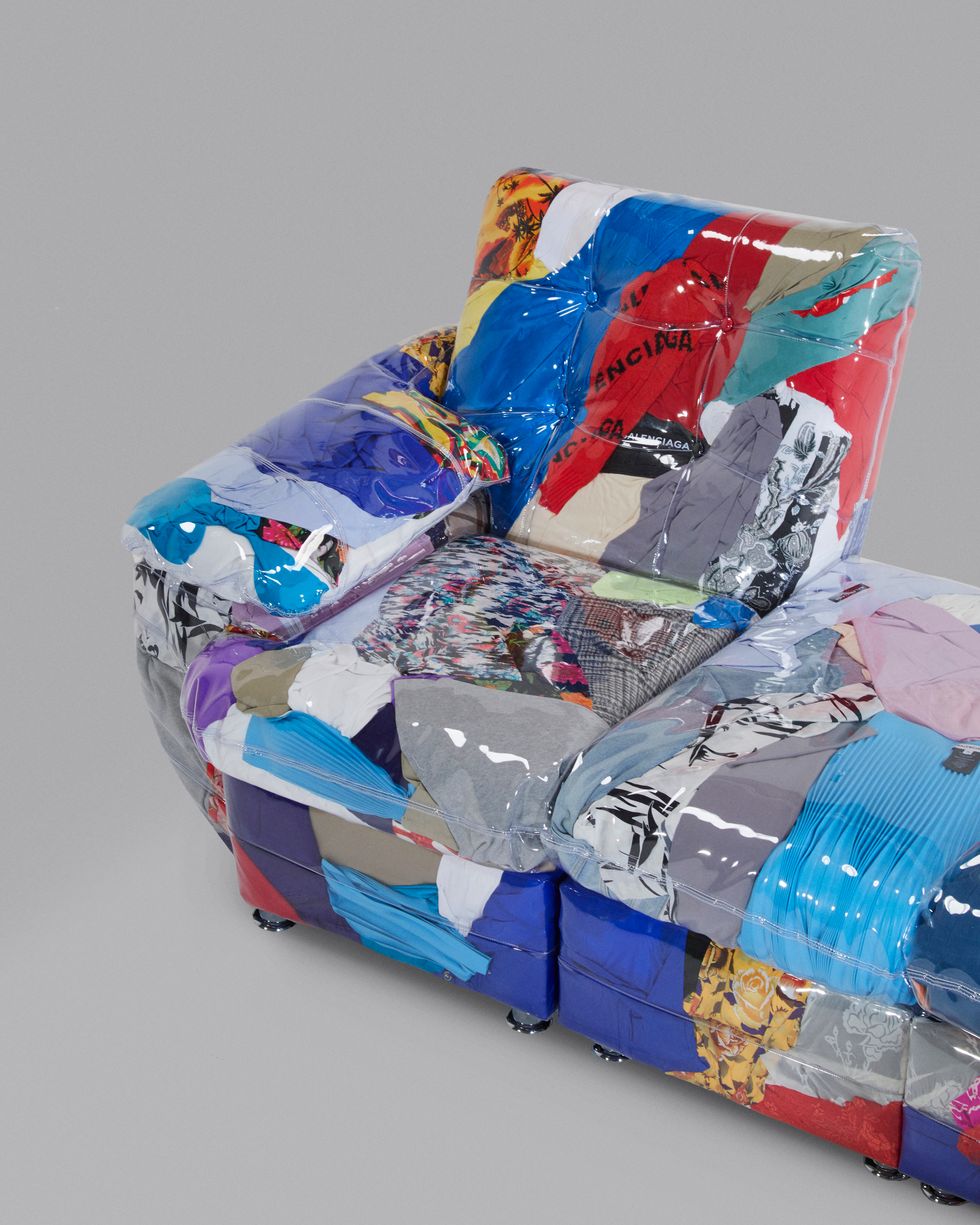 The art project was also designed to convey a sense of sustainability and social responsibility. According to the release, it was intended to make a statement on the impact designers have on the environment and to encourage sustainable business practices. It's also a visual representation of buzzy concepts like "upcycling" and "circular economy," words that seem to be on the tip of every brand's tongue these days.

In an interview with PAPER last year, Nuriev cited Balenciaga creative director Demna Gvasalia's design approach (using memories from late-nineties Soviet clothing) as close to his heart. "I remember these outfits — leather jackets, chunky sneakers, and large sizes. These low-income looks were our everyday reality in Russia," he said. "The Russian aesthetic was asleep for years because no one cared about it. Now, it's a fresh way to talk about design."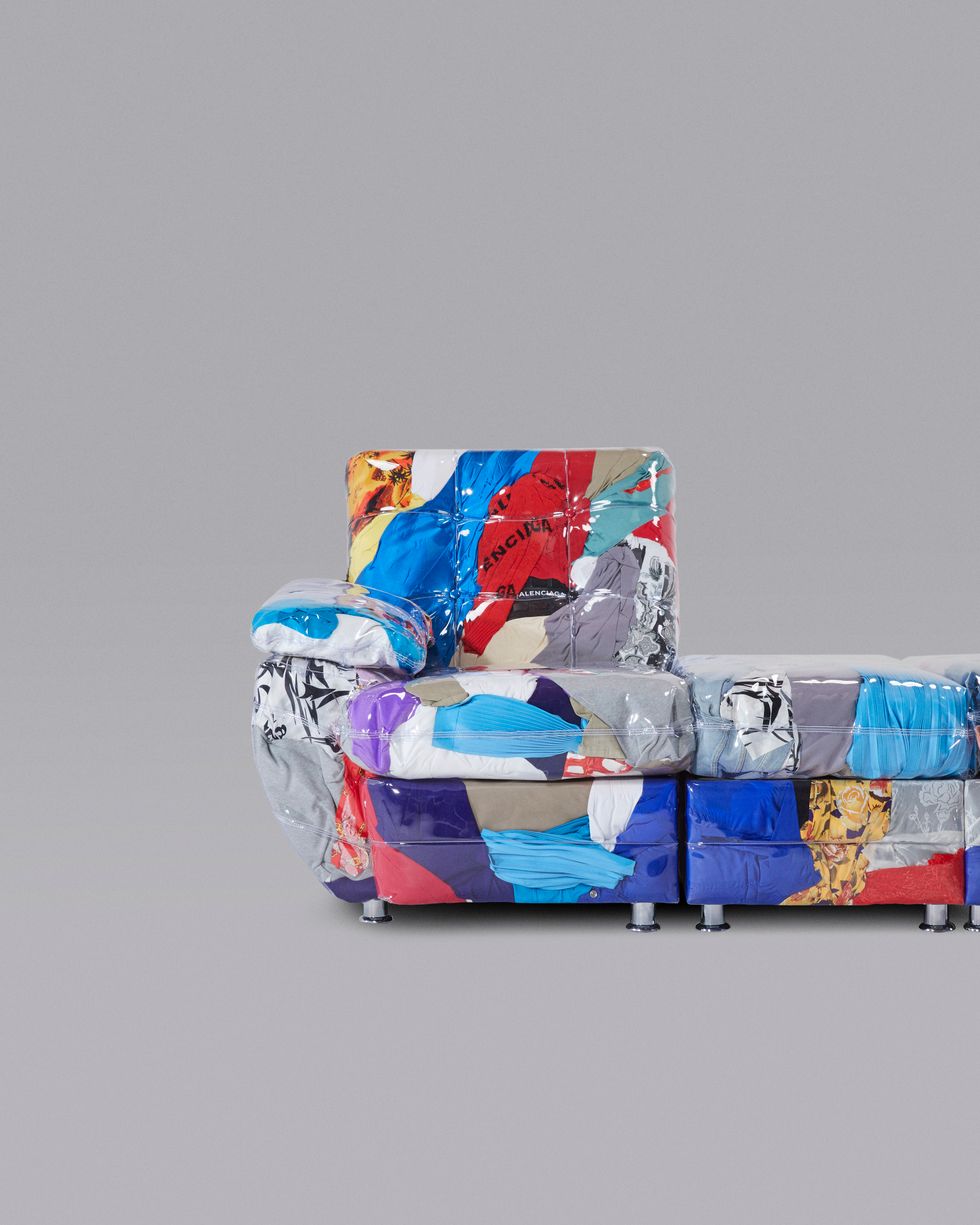 Photos courtesy of Balenciaga and Crosby Studios