Paris 5:59: Theo & Hugo

The first explicit 18 minutes of this insanely good film by Olivier Ducastel and Jacques Martineau (The Adventures Of Felix) is set in a French gay sex club. That's where Theo (Geoffrey Couet) and Hugo (Francois Nambot) hook up. And, aside from a nerve-jangling trip to a hospital emergency room, they spend the rest of the night wandering the streets of Paris until morning, getting to know each other. In the style of movies like Weekend, there's a freshness and honesty here but also the touching romanticism of those initial romantic meetings that seem so full of promise. The two leads are remarkable, not to mention endowed with even more than talent. But they bring a sweetness and naturalness. There are also nice interactions during the evening, with a Syrian man working in a sandwich shop and a woman on the subway heading to work, that ground the film with interesting shadings.
I Am Not Your Negro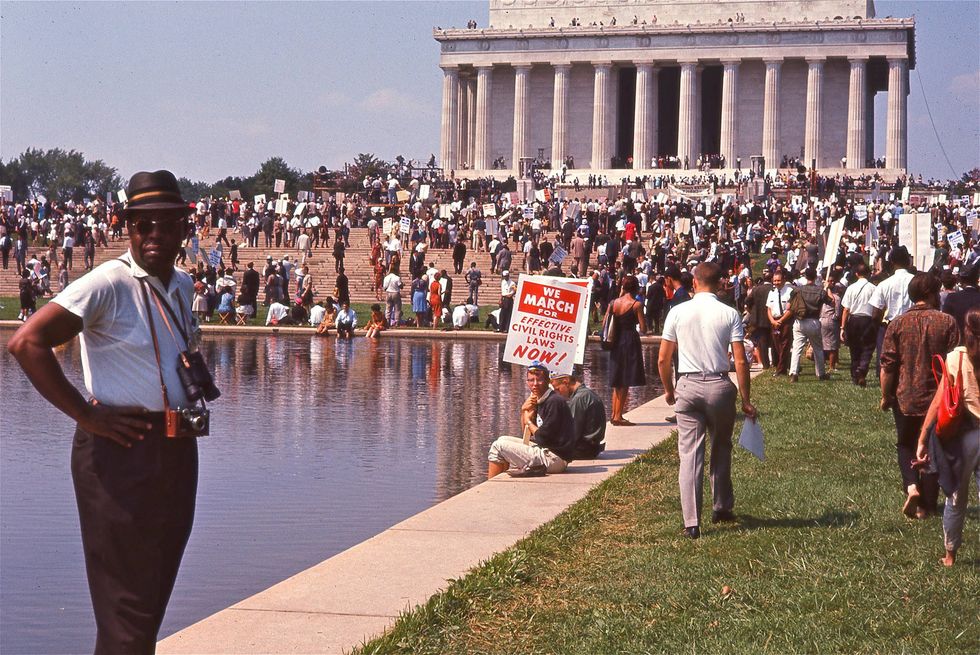 Courtesy of Magnolia Pictures
This stunning film by Raoul Peck is about the brilliant writer James Baldwin, particularly focusing on an unfinished novel he was writing on his friends Medgar Evers, Malcolm X and Martin Luther King and his unflinching view of race relations in the United States. Baldwin fled the country for Paris when he was 24 in disgust over the racial injustices and prejudices of this country, but returned to support his friends' fight for equality--only to witness one assassination after another. Using news clips, voiceover by Samuel L. Jackson and footage of Baldwin eloquently and angrily speaking on talk shows and at colleges, it's a devastating look at how far we haven't gone.
Dark Night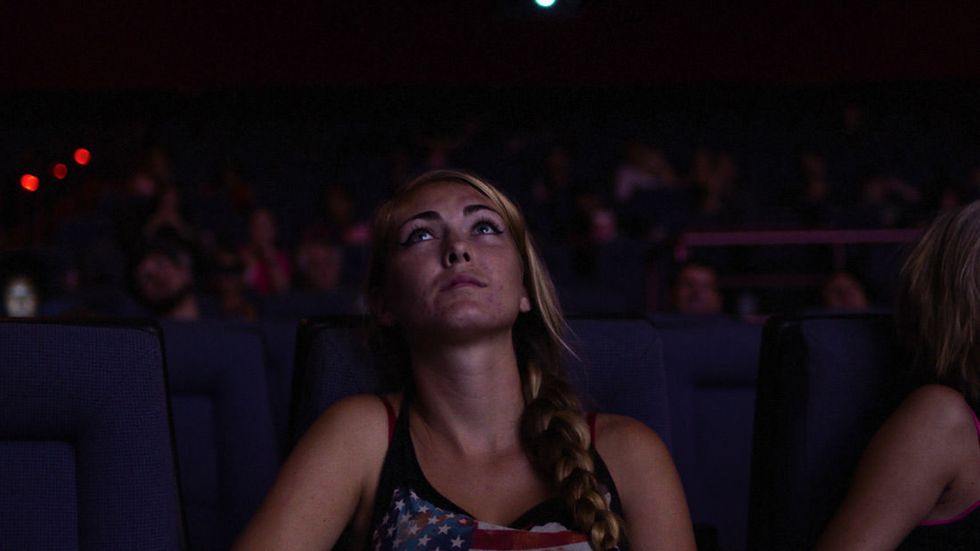 Courtesy of Sundance
An artful, deeply unsettling portrait of a movie theater mass shooting like the 2012 one in Aurora, Colorado. Beginning with a shell-shocked girl sitting on a curb bathed in flashing police lights, the movie flashes back to the banal everyday activities of several people. A selfie-loving girl going out for auditions. A skateboarder getting his hair dyed orange. Two girls working in a store. The suspense is not only derived from worrying who will be an eventual victim of this random violence, but who might be the perpetrator. The antisocial loner kid, the disturbed war veteran, the angry young man ominously wandering his suburban neighborhood with a rifle? Director Tim Sutton's elegantly shot film captures the gun culture, instant celebrity dreams and the crushing ennui lurking behind this horror.
Chapter & Verse
Sir Lance (Daniel Beaty) has just been released from a 10-year stretch in prison. He is in a half-way house in Harlem with a curfew and working at a meals-on-wheels food delivery service while fixing computers on the side at his old friend Jomo's (Omari Hardwick) barber shop. One contentious delivery with a client on his route, Maddy (Loretta Devine), makes him eventually a part of her family and he watches warily as her nephew, hanging out with a bad crowd, is headed down the same doomed road he already walked. The film, directed by Jamal Joseph, heads down a familiar path too, but there is a solidness, strength and sadness in Daniel Beaty's performance that is riveting. And then there's the sublime Loretta Devine who brings Maddy roaring to life, with infectious humor and great compassion.

Stake Land II
The original Stake Land was a terrific 2010 Jim Mickle film set in an apocalyptic future where the land is overrun with vampires, or worse, a violent sect of religious fanatics called The Brotherhood. Nick Damici played Mister, the fearsome vamp killer roaming the land with young orphan Martin (Connor Paolo) under his wing. In this sequel, nicely directed by Dan Berk and Robert Olsen, Connor Paolo returns. He's older, bearded and haunted by tragedy and seeking revenge, searching for his mentor to help him bring down a fearsome vampire queen named Mother who lords over an army of undead and human acolytes. Nick Damici returns as Mister and also wrote the screenplay, which has a nice, hard-boiled, neo-western pulpiness. Connor Paolo, who was fantastic in the first film, is even better here, with a real kick-ass, sexy appeal.
I Am Michael
A disturbingly interesting film directed by Justin Kelly and based on a true story about gay activist Michael Glatze (James Franco) who was the managing editor for Y/X magazine in San Francisco when he was living with his boyfriend Bennett (Zachery Quinto). When Bennett gets a new job in Halifax, Canada, they move there and Michael suffers a series of panic attacks which he convinces himself is a spiritual awakening. His struggle to balance his faith with his lifestyle causes him to renounce his homosexuality and head off to Bible school. Yes, it's a story of a man's battle with faith but at least it's not as long as Silence. But you will fight the urge to climb up onto the screen and slap the shit out of him. He's such an insufferable, sanctimonious, asshole. Later scenes with him counseling sexually confused teens to pray the gay away will really tick off audiences, but Franco gives a subtle and playfully subversive performance. And while the movie plays it straight (sorry, couldn't help myself) it's not hard to see the filmmaker's point of view.
Splash photo by Dan Budnik, courtesy of Magnolia Pictures.