Here's a list of 10 movies that I think stand out at this year's Tribeca Film Festival:
Shadowman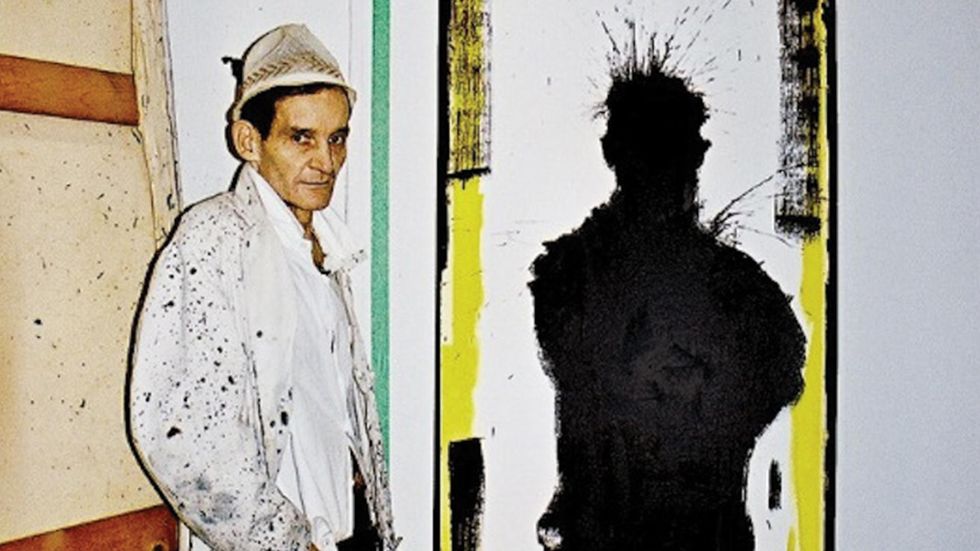 In the 80s, artist Richard Hambleton was one of the famed NYC street artists alongside Jean-Michel Basquiat and Keith Haring. Hambelton's creepy shadow figures popped up all over Manhattan. I remember how disarming and fabulous it was to see them at the time. Before that he was responsible for murder/crime/body stencils on the street. But at the height of his fame he dropped out. But he still continued to paint. Hambleton's bad drug habit and thorny behavior burned many bridges, and despite having major art shows around the world, he occasionally was homeless, living on the streets of New York. Oren Jacoby's riveting documentary helps recreate the scary but creatively exciting East Village art scene of the 80s and captures a disarming portrait of this complex, difficult, often self-destructive, yet amazing, artist.
My Friend Dahmer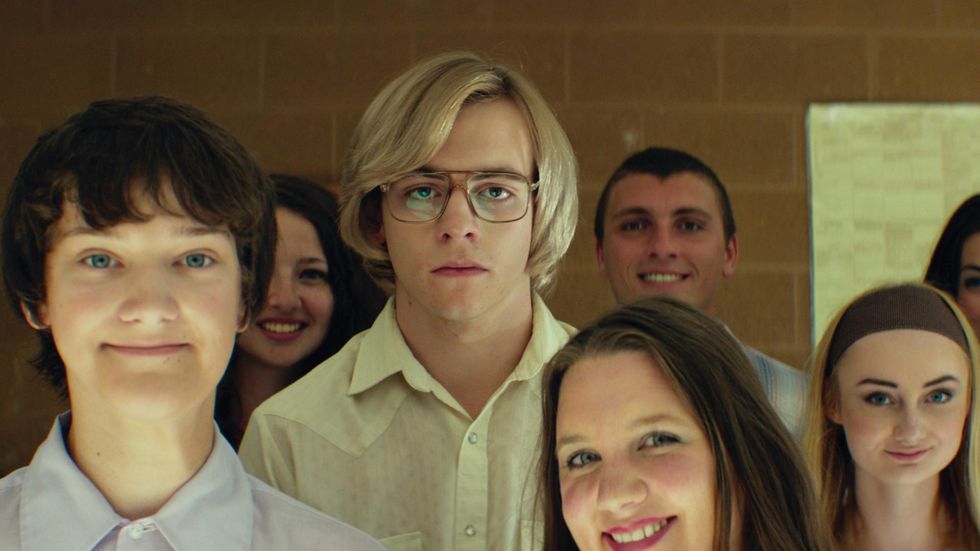 Ross Lynch gives a haunted, sad, scary, and unforgettable performance as young (future serial killer) Jeffrey Dahmer in this electrifying film by Marc Meyers based on the graphic novel by Derf Backderf. Set during his last days of high school, Jeffrey was the strange kid in school. With longish hair hanging over his forehead, oversized glasses and stooped shoulders, he loped through school a perpetual loner. At home, his mother (Anne Heche) was clearly exhibiting wild swings of mental instability and driving his father (Dallas Roberts) to leave. In a desperate act to seek attention at school Jeffrey fakes a loony epileptic seizure in the hallway and becomes the hero for a budding artist, Derf (Alex Wolff), who, along with a few friends, eggs Dahmer on to spazz out in other public places. But in private, Jeffrey was exhibiting more disturbing behavior. This doesn't play out like a horror movie, but there is a sense of creeping dread that sets in knowing how this story will end and feeling so helpless to intervene. Truly one of the best films I've seen in some time.

The Death And Life Of Marsha P. Johnson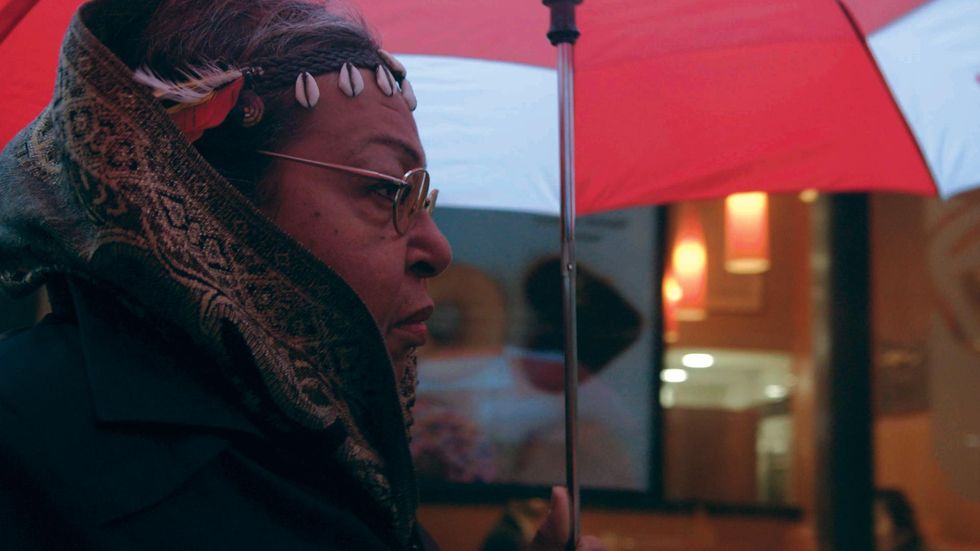 Another intensely moving documentary by David France (How To Survive A Plague) about the mysterious death of legendary transgender "street queen" Marsha P. Johnson ('The P is for Pay It No Mind'). Johnson was right up front during the riots around the Stonewall bar that kick-started the Gay Rights movement. She also, with fellow rabble-rouser Sylvia Rivera, founded STAR (Street Transvestite Action Revolutionaries) which provided aid to transgender homeless teens. The documentary focuses on Victoria Cruz (from the Anti-Violence Project) working tirelessly to find justice for Johnson (whose body was found floating near the Hudson piers in 1992).
A Thousand Junkies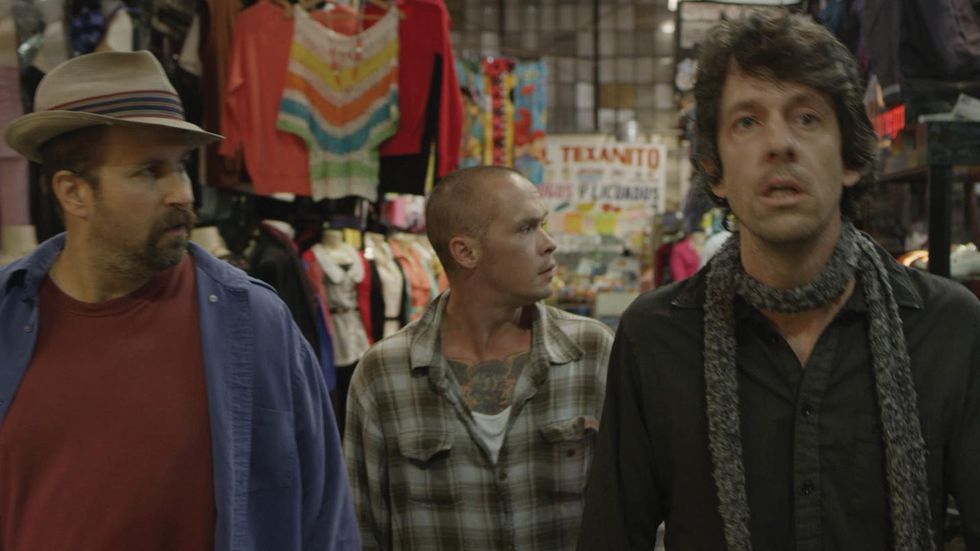 A bleakly hilarious day in the life of three strung out white dudes--Tommy (Tommy Swerdlow- who also directed this film), Blake (Blake Heron) and TJ (TJ Bowen)--hunting down a fix in Los Angeles. Throughout this fateful day as they shuttle around, frantically entering one dangerous situation after another, they heavily debate life in general and bitch and moan. It's hard not to sympathize with these idiots while you're laughing your head off.
Tom of Finland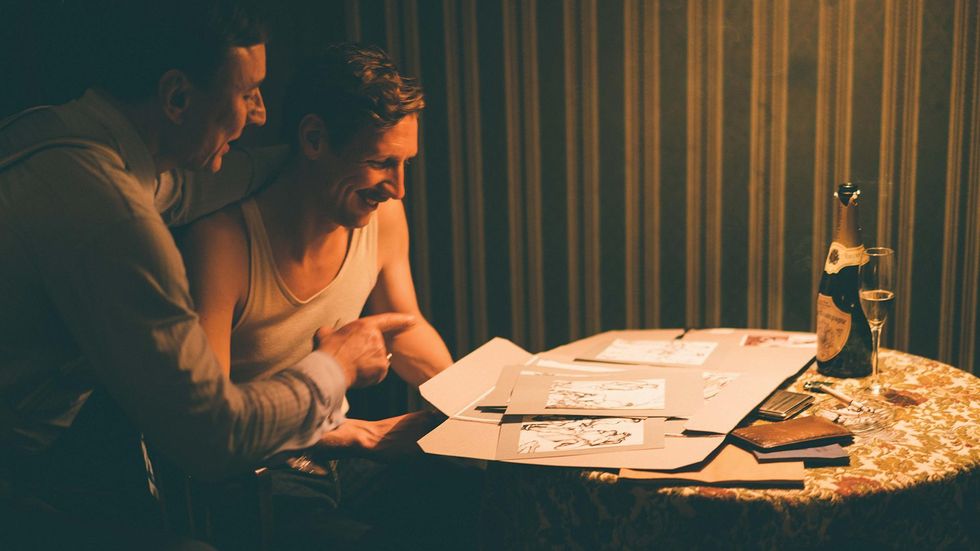 Finnish director Dome Karukoski's terrific bio-pic on the life of famed erotic artist Tom Of Finland. Touko Laaksonen (Pekka Strang) moved in with his sister Kaija (Jessica Grabowsky) after serving in World War II. Still haunted by traumatic events he experienced, Touko's escape was to draw a series of pornographic drawings based on his creation of the ideal leatherman, almost cartoonishly muscled men with oversized dicks, reveling in sex. He even mixed in fetishistic imagery based on cops beating up gays cruising at night in the park that he witnessed. In those years that "homosexuals" were made to feel shame and lived in terror of arrest, Touko's drawings (under the pseudonym "Tom") treated men having sex with each other as positive and liberating. It's a fascinating and fitting tribute to a true subversive gay hero.
The Family I Had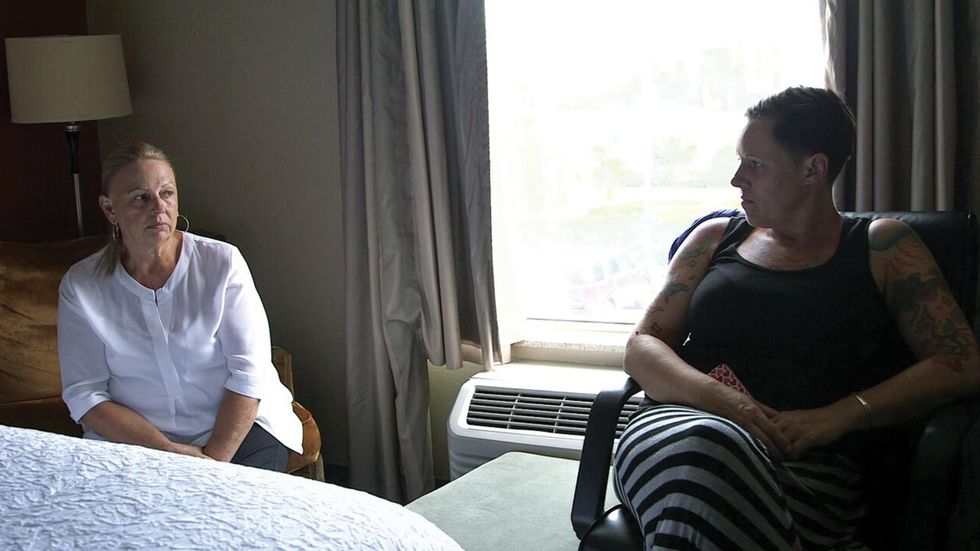 Devastating documentary that echoes We Need To Talk About Kevin, about a 13 year old, Paris, who stabbed his 4 year old sister Ella to death in Abilene, Texas in 2007. Chastity, his hard scrabble mother, has to deal with the horror of losing a child and dealing with a sociopathic son in prison and her attempt to forge a normal life for herself. Directors Carlye Rubins and Katie Green then drop in a wild card half way through when we are introduced to Chastity's estranged mother and these bombshell revelations and skeletons in the closet cast long shadows. Whatever you do, don't miss this.
Clive Davis: The Soundtrack Of Our Lives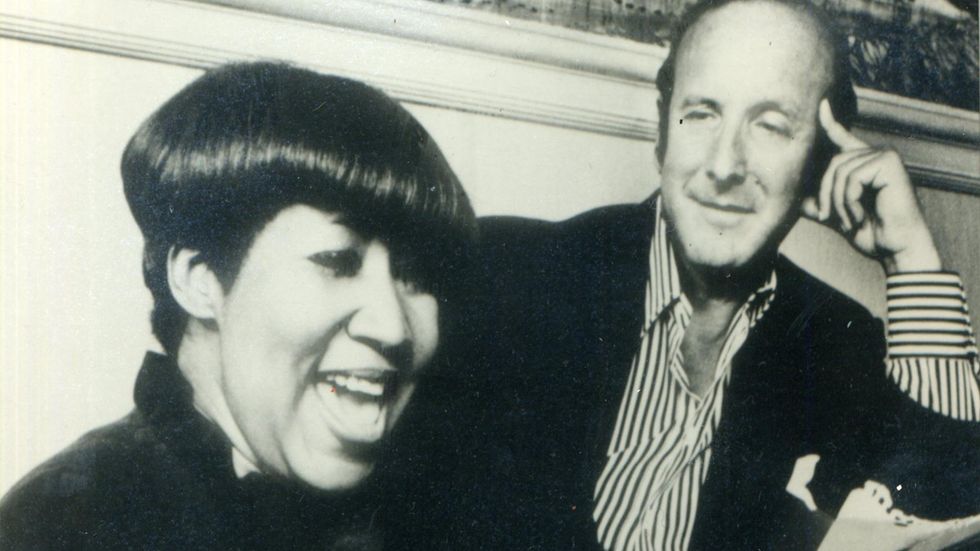 Cinematic valentine to the ultimate music man Clive Davis, who began his career in law and by a quirk of fate, thankfully for us, became the head of music at Columbia Records. Seeing the power of rock music at the Monterey Music Festival, Davis signed Big Brother & The Holding Company (featuring Janis Joplin) and never looked back, shepherding the careers of everyone from Bruce Springsteen, Patti Smith, Santana, Barry Manilow, and Earth, Wind & Fire. Also revitalizing the careers of Dionne Warwick and Aretha Franklin. Expertly directed by Chris Perkel, there is much about his close personal relationship with Whitney Houston and the devastation he felt when she died. It's surprising how much of this man's legendary career they actually do get to in this enthralling documentary.
Hounds Of Love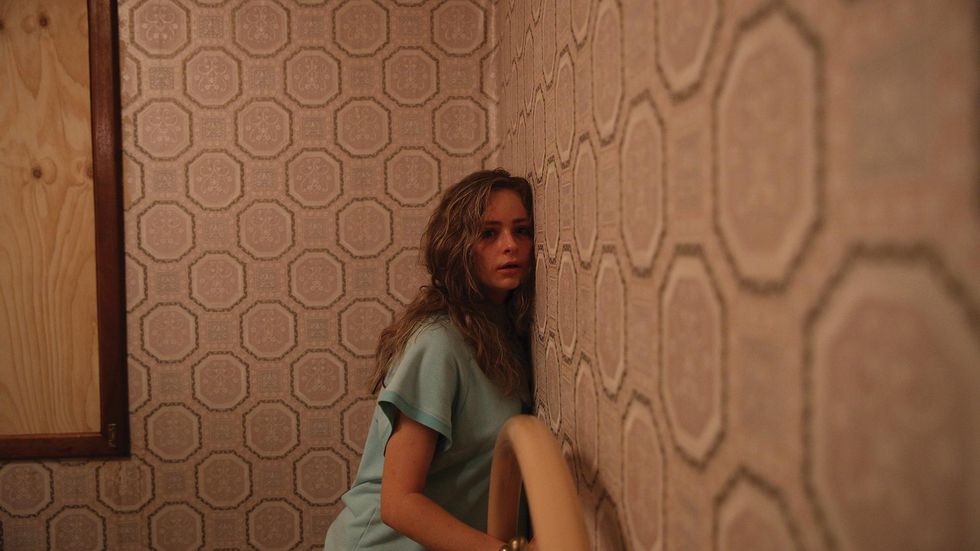 From the first frames of the film, shot from a car window slowly going by a playground where young girls innocently play volleyball in slow motion, a sense of deep unease sets in. And rightly so. Director Ben Young's grim tale of twisted love is about John and Evelyn White (Stephen Curry and Emma Booth) who troll the streets of Perth, Australia in 1987 looking for teenage girls to abduct and bring back to their suburban house of horrors. Vicki (Ashleigh Cummings) is still reeling from her parents splitting up and disobeys her mother, climbing out of the bedroom window to party with friends only to be ambushed by the predatory Whites. The camerawork is really exceptional and what it judiciously doesn't show is bone-chilling. Killer couples aren't as common--there is always some inequality in the pathology. Just the way Evelyn obsessively cuts and arranges the toast on a plate for her husband every morning speaks volumes. Emma Booth gives a surprisingly raw, amazing, performance as the conflicted wife in this disquieting film.
Psychopaths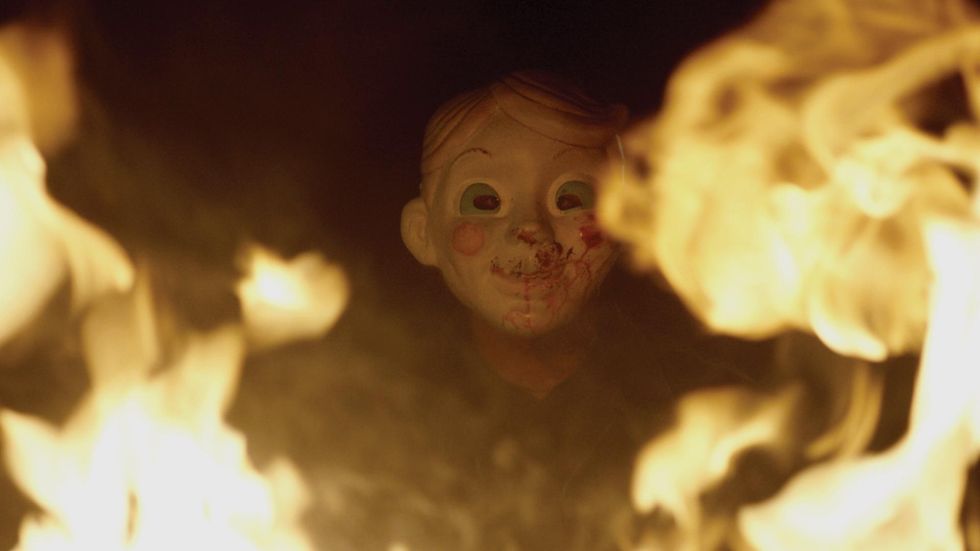 Director Mickey Keating has made a series of fascinating chillers--from Darling to Carnage Park--but nothing as ambitious and fabulously deranged as this dream-like shocker. On the eve of messianic mass murderer Henry Starkweather's (Larry Fessenden) execution he prophesies a night of "chaos" where his "children" will wreak terror. Sure enough, we helplessly watch random scenes of loony killers causing carnage- from mask wearing assassins, to stranglers, to schizophrenic escaped female mental patients, all cutting a bloody path across the land. With a hallucinatory visual and aural sense, and interspersed with nice nods to movies like Taxi Driver and Audition, the film creates a nightmarish landscape of madness and murder.
Manifesto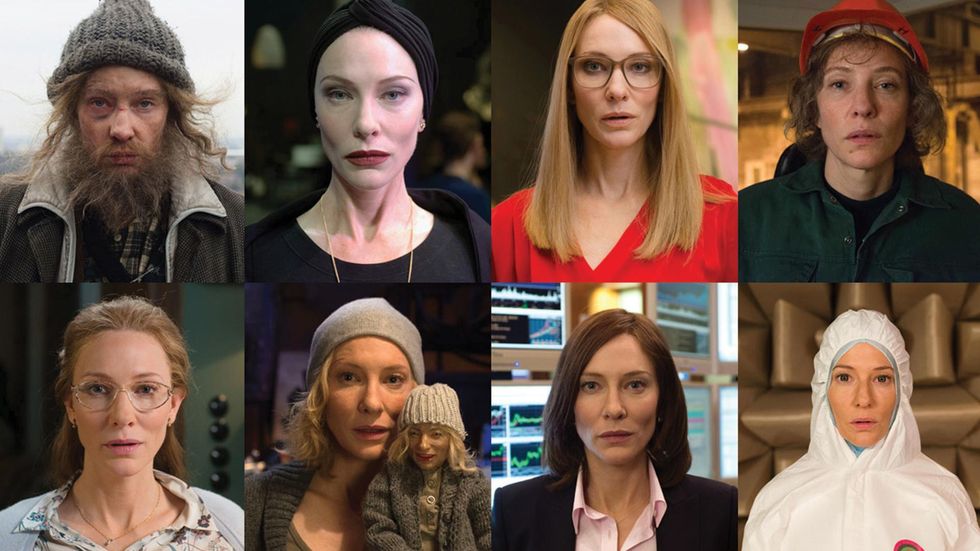 Let's face it: Cate Blanchett is amazing, and a real chameleon on film and stage. Lest we forget her witty portrait of Bob Dylan in I'm Not There. Here she gets to inhabit 13 different people reciting art manifestos in Julian Rosefeldt's feature film based on his multi-screen art installation that appeared at the Park Avenue Armory in NY in 2016. Prepare to have your mind blown.
All images courtesy Tribeca Film Festival/image.net