Remember when Serena posted then deleted a snap that revealed she was 20 weeks pregnant? Turns out it was an accident, which was genuinely crystal clear from a damn mile away.
For anyone that uses Snapchat to take and save photos with no intention of sending them (you likely enjoy the app's non-flip feature and the fact you can write words in a little strip – much more aesthetically appealing than that horrendous block Ariel on Instagram story), you will have often mistakenly posted that selfie briefly to your story. This is a tale as old as time, you momentarily freak out and then you delete – which is exactly what Serena did at the time.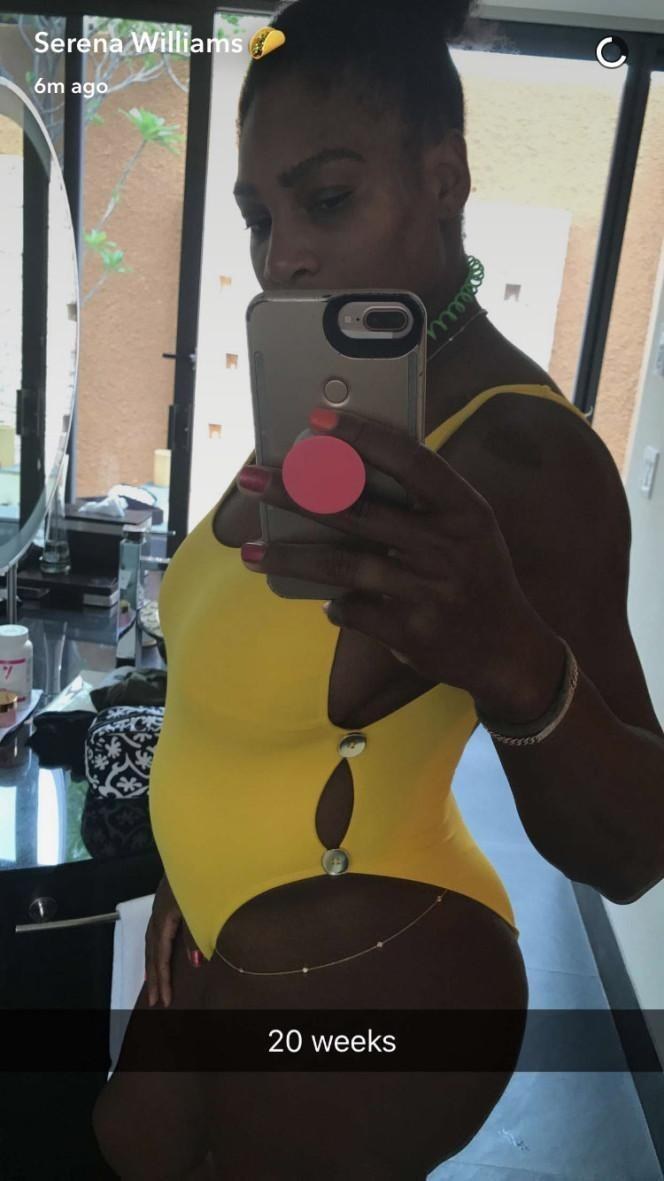 Speaking at a TED conference in Vancouver the tennis pro revealed that she was documenting her pregnancy just for herself and was never wanted to post the picture. Let's face it, she was probably planning on taking the news straight to Reddit.
"I was just saving them [for myself]," BBC News quoted Serena. "I've been so good about it, but this was the one time it slipped."
Williams also spoke on how she learned of her pregnancy two days before the Australian open – the tournament during which she beat her sister Venus to win her record 23rd Grand Slam singles title.
"It wasn't very easy," she said. "You hear all these stories about people when they're pregnant, they get sick, they get really tired, really stressed out. I had to really take all that energy and put it in a paper bag, so to say, and throw it away. Pregnant or not, no one knew and I was supposed to win that tournament. Every time I play, I'm expected to win. If I don't win, it's actually much bigger news."
Of course she broke a world record while pregnant, it's Serena. Man that woman is amazing.
[h/t The Fader]
Image via Getty