If you sometimes wake up drenched in sweat, reeling from a Petra Collins-hued dream in which you and Timothée Chalamet, a couple, ran hand-in-hand through Tuscan vineyards (because you feel an intense passion for the 22-year-old former rapper that verges on crippling), you're not alone. Luckily, there are healthier ways to embrace your unrequited love — like t-shirts.
Related | Tyler the Creator, Like Us All, Wants Timothée Chalamet's Skin
"Chalamet and Chill" tees only set you back $30 and are an obligatory purchase for any Chalamenator. The woman behind the unauthorized TC merch who also happens to be in the film industry, actress and director Zoe Lister-Jones, was inspired by her constant Chalamet-revolving interactions. According to V, she apparently "...literally couldn't have a conversation with a girlfriend without them bringing up Chalamet. It was an epidemic."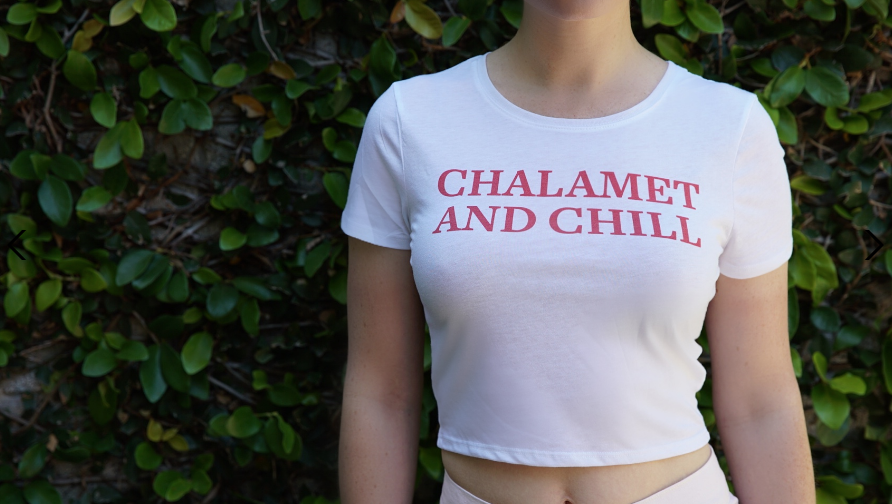 www.butobviously.com
The tees come in both traditional and cropped form for your every outfit need, and have reportedly already been donned by Grace Gummer and Busy Phillips. Order yourself one
here
.

Splash Photo via BFA