Mumbai native Isha Ambani made a social splash at this year's Whitney Studio Party as a co-chair of the annual event. Ambani is the daughter of one of India's richest men, heiress to the country's largest private company, and a businesswoman in her own right--she helped launch the wildly popular 4G network Jio and e-tailer AJIO under the umbrella of her father's Reliance Industries. We caught up with the art-loving Ambani to find out how NYC compares to Mumbai and what it takes to make a great party.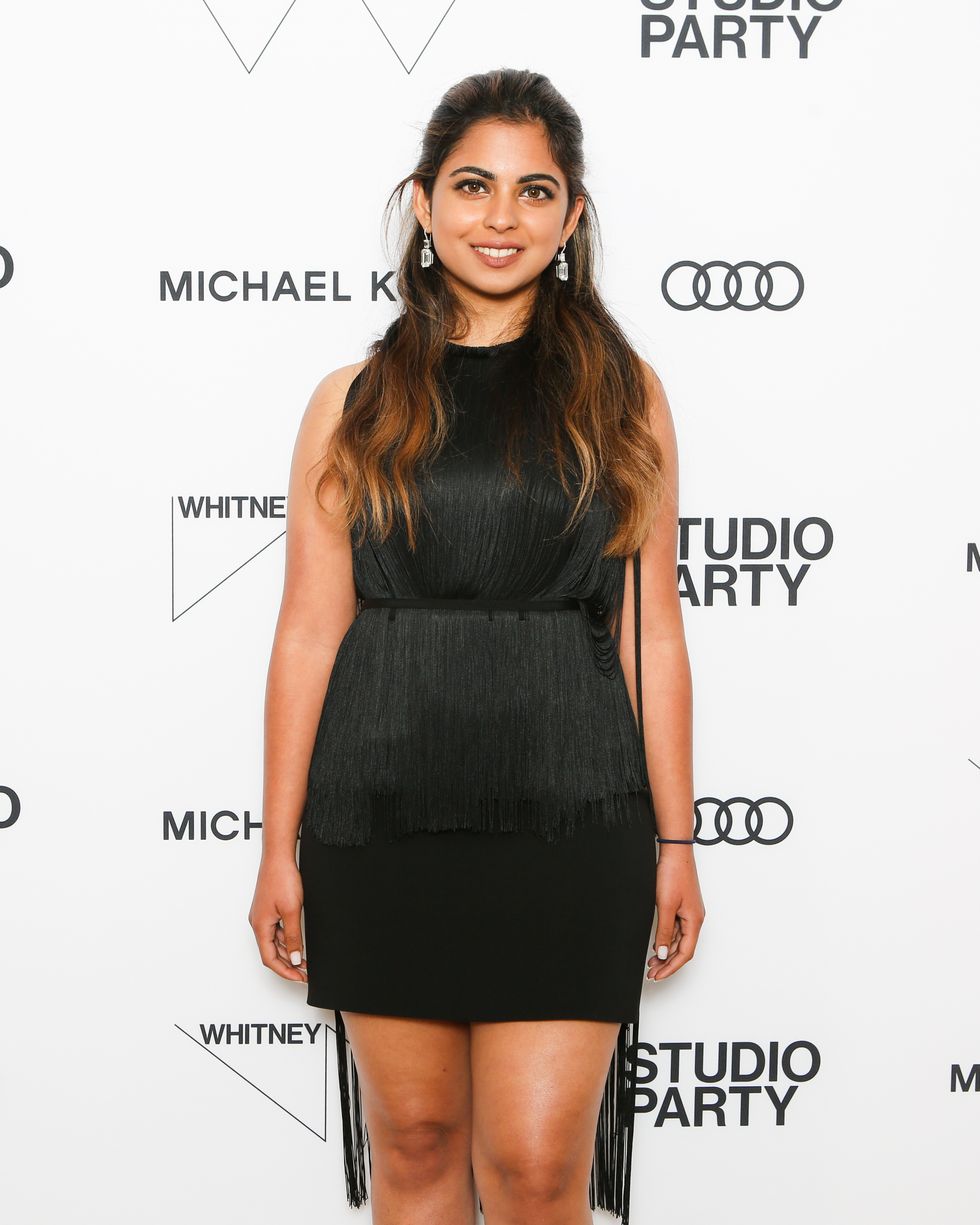 How did you get involved with the Whitney Studio party?

I am a big supporter of the Whitney Museum of American Art, so I was extremely honored and grateful when I was approached to be part of the co-chair committee for the Studio Party as this year was a celebration of the museum's 2017 Biennial Artists. It was a joy to spread the word to my peers and help support those young artists and the vision of the museum.
What's your favorite thing about the Whitney?
I am a great admirer of the vision of the museum's founder Gertrude Vanderbilt Whitney. She championed and celebrated the most innovative American artists way ahead of her time - a true pioneer - whose mission was to reflect the incredible variety and diversity of art and culture in the United States, which is similar of what we have in India. She is a true role model for me as one of the missions of my family's foundation is to protect and promote India's cultural heritage and make art and culture relevant to the younger generation.
In addition, the 2017 Biennial this year was a remarkable show, a great showcase of young emerging artists who have a voice. I thought the show was particularly fitting and very well curated in their new downtown location.
What do you think makes a great party?
Close friends, good music and a happy energy!
How is New York different than your hometown?
I grew up in Mumbai, and actually, I find Mumbai and New York to be more similar than different. They both share the same vibe -- busy, crowded, tons of traffic, fascinating people, amazing waterfronts and a tremendous spirit!
If you had to pick a favorite artist, who would it be and why?
Recently, I've been enjoying Ian Davenport's work a lot. I love his interplay of colors with lines and its resulting vibrancy really appeals to my aesthetic. I like colorful, fun and playful art!
What did you wear to the Studio party and why?
I wore a black fringed Stella McCartney dress, I love how the dress made me feel it was fun with the fringe yet sophisticated and most importantly super comfortable It felt right for the event!
All photos by Carl Timpone/BFA.com