Vera Wang's career reads like a fairy tale for any fashion lover. The renowned designer started out as a salesgirl at an Yves Saint Laurent boutique while still in school before landing a job at Vogue, where she stayed on for 16 years, working with legendary photographers like Irving Penn and Richard Avedon.
She then switched gears and took a design position at Ralph Lauren, before ultimately launching her own bridal boutique at 39 (after she couldn't find anything to wear for her wedding), and eventually became known as one of the world's most famous wedding dress designers.
This year, Wang is celebrating a milestone 30th anniversary of her business, which entails ready-to-wear, bridal, and a collection with Kohl's.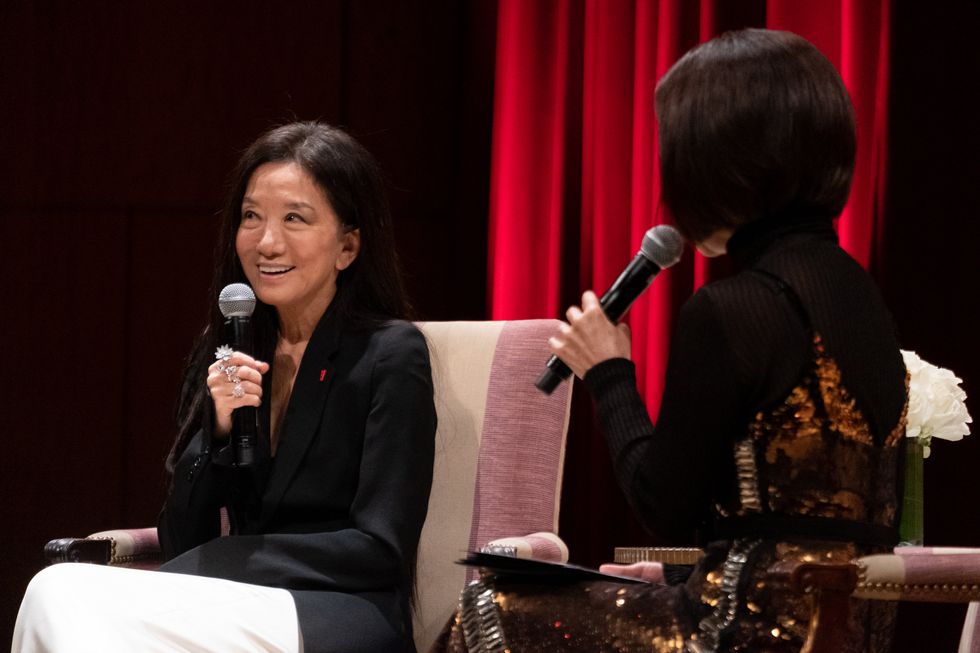 All of this and more was discussed during a recent conversation at The Atelier with Alina Cho, an ongoing speaker series held at the Metropolitan Museum of Art. Wang reflected on the past three decades, including her discovery of fashion and family background.
Paris, as it turns out, was really where her love of fashion really took hold. "I think the reason I am in fashion today is because of the time I spent in Paris," she told Cho. "I spent some time in school there, and I ran the Paris office for American Vogue for a year. Paris has been such a huge part of my history, not only for me but for my family as well." (She attended the Sorbonne in France.)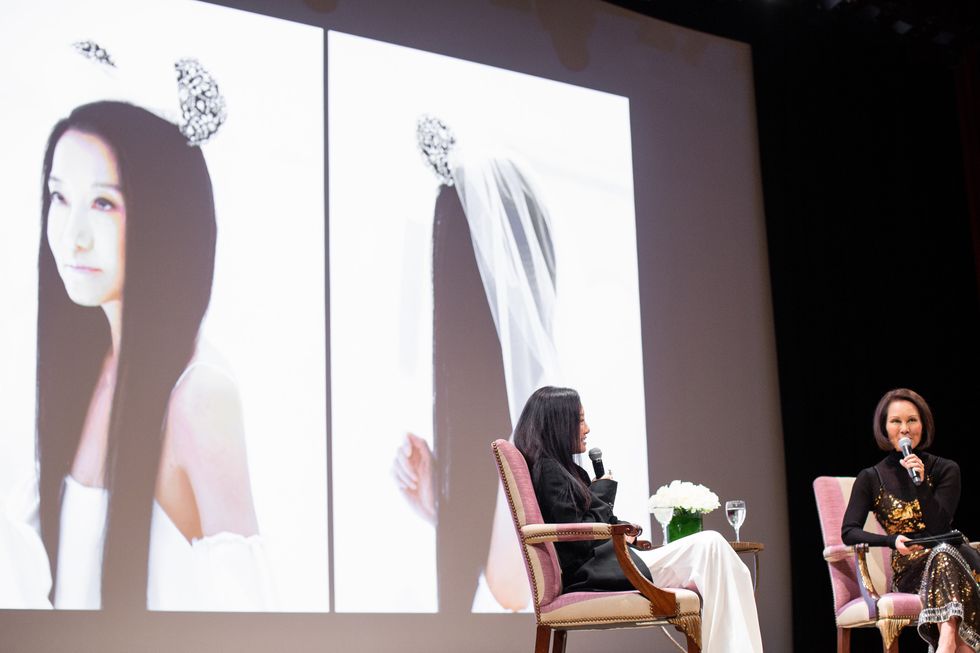 Speaking out about her family, she cites her mother as her biggest fashion influence. "The study of fashion, the taste level, the elegance, it was not only innate to her but it was something she really enjoyed," said Wang. "It was not for anyone else, it was not for public consumption it was her very private life. And because of her, she educated me."
Her father, on the other hand, was the one who really encouraged her to launch something on her own. "He finally said to me at 40, 'Maybe it's time you have your own business,'" she recalls. "All these years I had been bugging him, and said 'Would you help me fund some of these?" and he said 'Absolutely not.' He said if you know you really want to be in fashion, then work in it. See whether you really want to do it or not. So by the time I got to be 40 I think he believed it by then. I hope he did. In any event, the only business he would finance was wedding. But in terms of what has since transpired it has been a revolution."
Fast forward to today, and the designer is keeping busier than ever. To celebrate 30 years of her business, she is giving 11 military brides a full VIP treatment complete with their own Vera Wang wedding dress. (She partnered with Brides Across America, an organization that gives free gowns to brides in the military.)
Clearly, Wang shows no signs of slowing down and looks forward to sharing her love of design with the rest of the world.