Ever since celebrities like Rihanna and Miley Cyrus brought the #FreeTheNipple campaign to prominence years ago, there has been an obsession with challenging the sexist norms of where boobs fit in with fashion. Sheer nipple-baring tops and dresses have been a trend for a while now, but as fashion continues to stand strong against our changing political climate, we can officially announce that a new boob-centric look is taking the world by storm: The Underboob.
Of course, this look is not new. Last year, Lady Gaga began her Joanne era with a noticeably subdued look (for her, at least), showing up to promo appearances in nothing but super-short shorts and an even shorter gray crop-top. The singer updated the look last night for the 59th Annual Grammy Awards, slaying the red carpet in an Alex Ulichny fringed jacket that left little to the imagination while guaranteeing maximum impact.
Rihanna brought the look to the Grammys too. Pairing her voluminous ruffled skirt with a sparkling Armani Privé halter top, she might have been the last to arrive to the red carpet but she was certainly not the least. The show was starting but Rihanna's look, which was perfect with her own underboob tattoos, was worth it for the photographers who stayed behind.

Rihanna on the red carpet #GRAMMYs pic.twitter.com/Z0hRTlTkYi
— • (@opfavestyles) February 13, 2017
The underboob trend is catching on in places other than L.A. too. On the opposite coast, designers have been showing off that prized region at New York Fashion Week.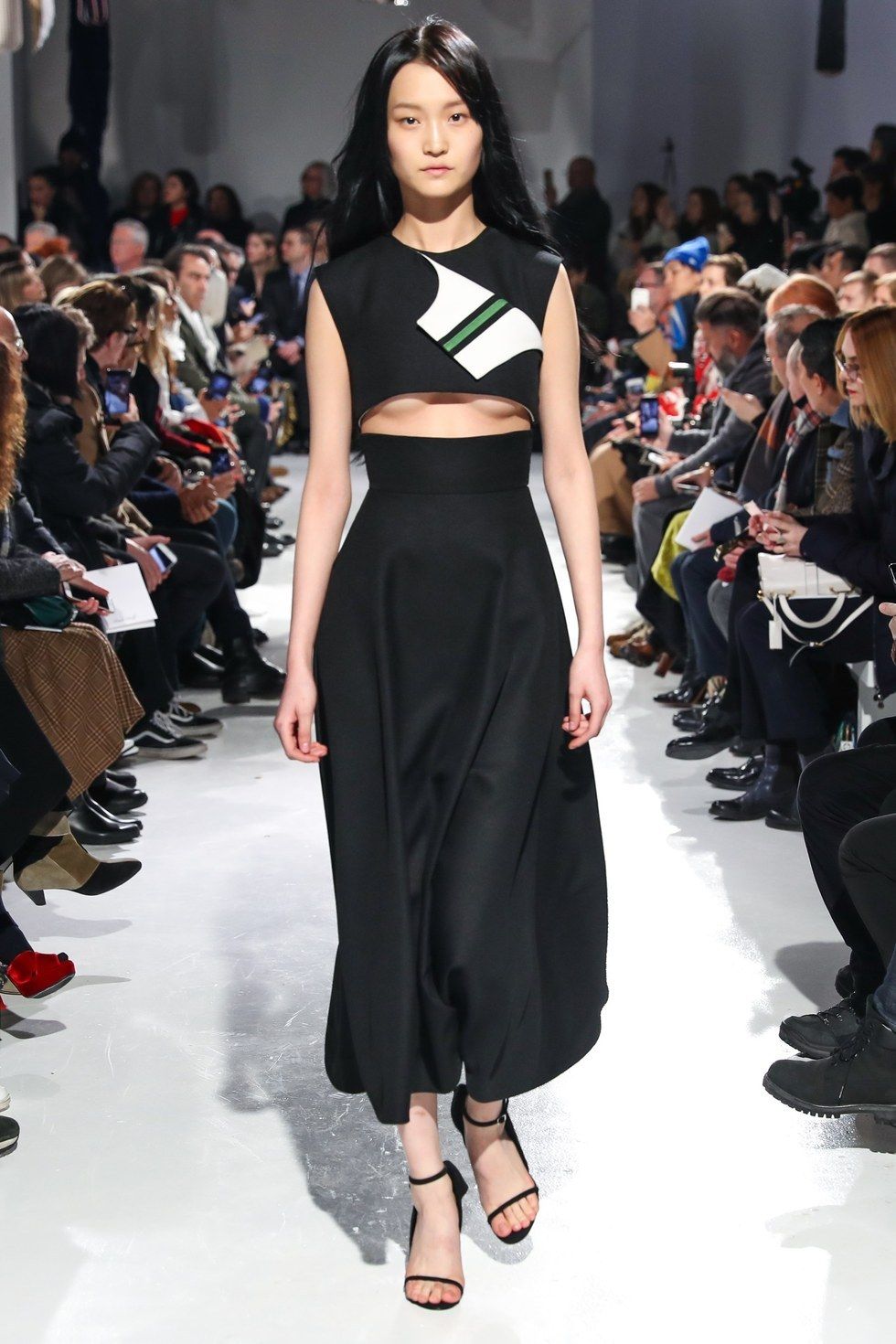 Calvin Klein FW17Neil Rasmus/BFA.com
In his official debut for Calvin Klein, the newest New York City transplant Raf Simons featured a number of dresses that spotlighted the underboob region. And judging from the show's rave reviews, the people are very into it.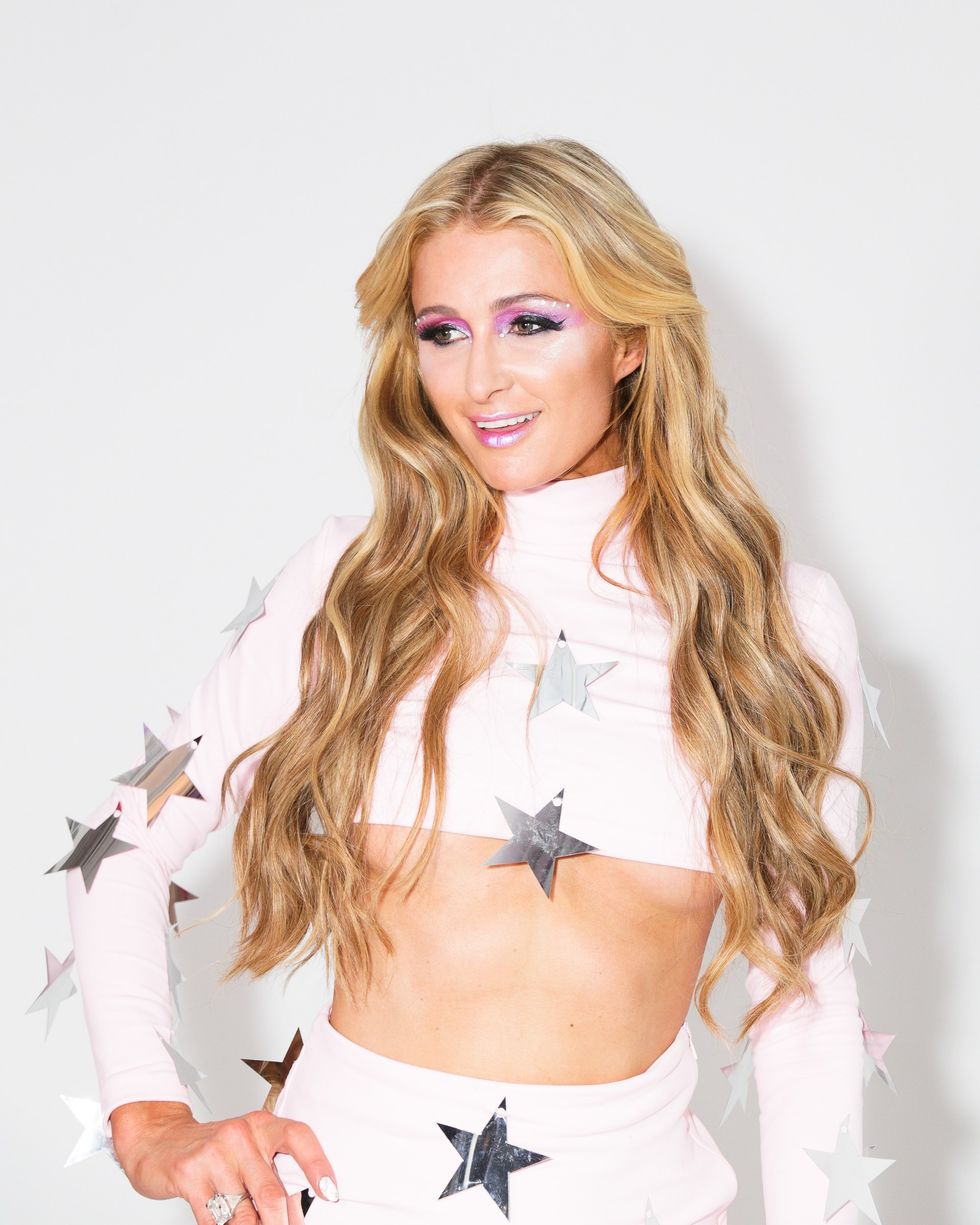 Christian Cowan FW17Rob Berry/BFA.com
Christian Cowan also sent America's favorite socialite down his runway in a pink turtleneck that was decorated with silver stars. Happily strutting her stuff as "Freedom" by George Michael blared from the speakers, Paris solidified the look as very "of the moment."

Splash photo via Rob Berry/BFA.com.

Sign Up For The Morning PAPER
Music
Photography by Grace Scuitto / Story by Jade Gomez / Makeup by Marla Vazquez / Hair by Abraham Esparza / Styling by Heather Picchiottino