With the Paris shows underway, it is hardly business as usuellement in the City of Lights (and thank goodness) what with a handful of designer debuts at some big houses worth noting. Riccardo Tisci's departure from Givenchy last spring set off a shuffle game that will manifest in the next few days with eagerly anticipated results. Though his sublimely gothic presence will be missed on the calendar, his exit made possible a fresh gust into Chloe, where Brit Clare Waight Keller departed to take Tisci's spot at Givenchy, and was replaced by Nicolas Ghesquière's right hand, Natasha Ramsay-Levi. Also unrelated, Serge Ruffieux, late of Dior interregnum (with Lucie Meir who now does Jil Sander with her husband, Luke), will do his first runway for advanced contemporary brand, Carven. Got all that? Let's unpack:
Clare Waight Keller at Givenchy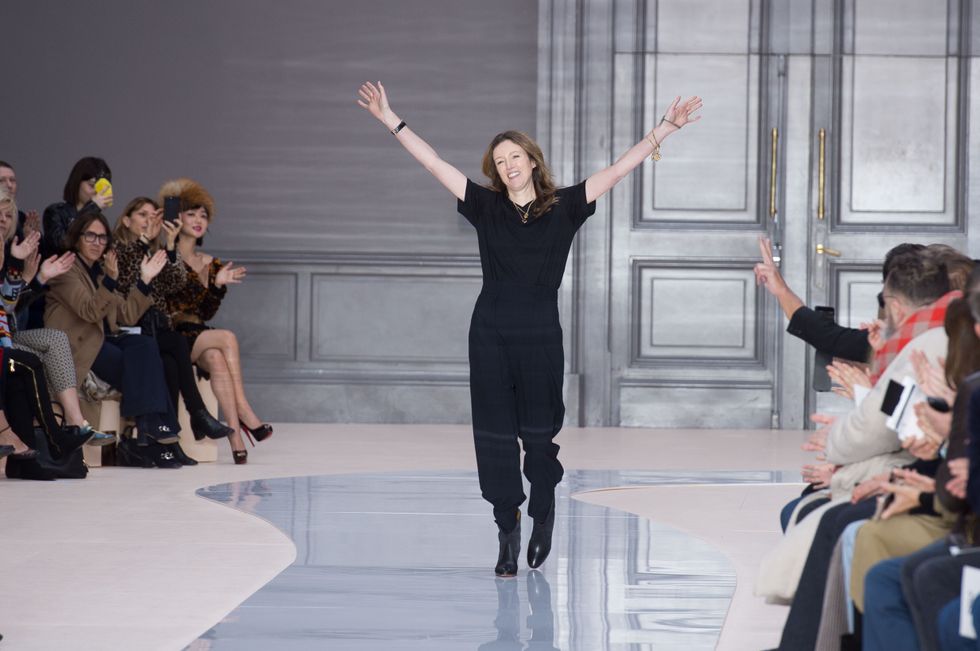 Image via Getty
The British-born Keller is a much-beloved industry vet who started her career at Calvin Klein of all places then moved onto stints at Ralph Lauren, Tom Ford's Gucci, Pringle of Scotland and then finally Chloé in 2011. The 47-year-old mother of three is credited with reviving Chloe after a string of creative directors were unable to continue the success of Phoebe Philo who left in 2006 (honestly who could?). Her great success at Chloé was mostly due to a deep understanding of the brand — no small feat for a Brit — and thoughtful reevaluation of easy, slightly boho, French style. Literally every feature of "Do X like a French Girl" of which there are legion, includes some piece or influence of Keller's Chloé. At Givenchy, she is replacing one of the most revered and influential voices in fashion, Ricardo Tisci. His reimagination of the brand in 2005 was one of the greatest success stories of the decade where he went from being the darling of insiders like Carine Roitfeld and the late Franca Sozzani, to an institution and global industry bellwether (he can be credited with making sneakers a high fashion must-have and popularizing the "fashion sweatshirt"). What Keller may lack in the cool factor of Tisci she more than makes up for with a proven track record of bottom line success and deft ship-steering of a beloved French brand. She will also be in charge of Givenchy menswear which, under Tisci, developed a fiercely loyal following who clamoured for his sports-inspired luxe activewear, backpacks and trainers.
Natacha Ramsay-Levi at Chloé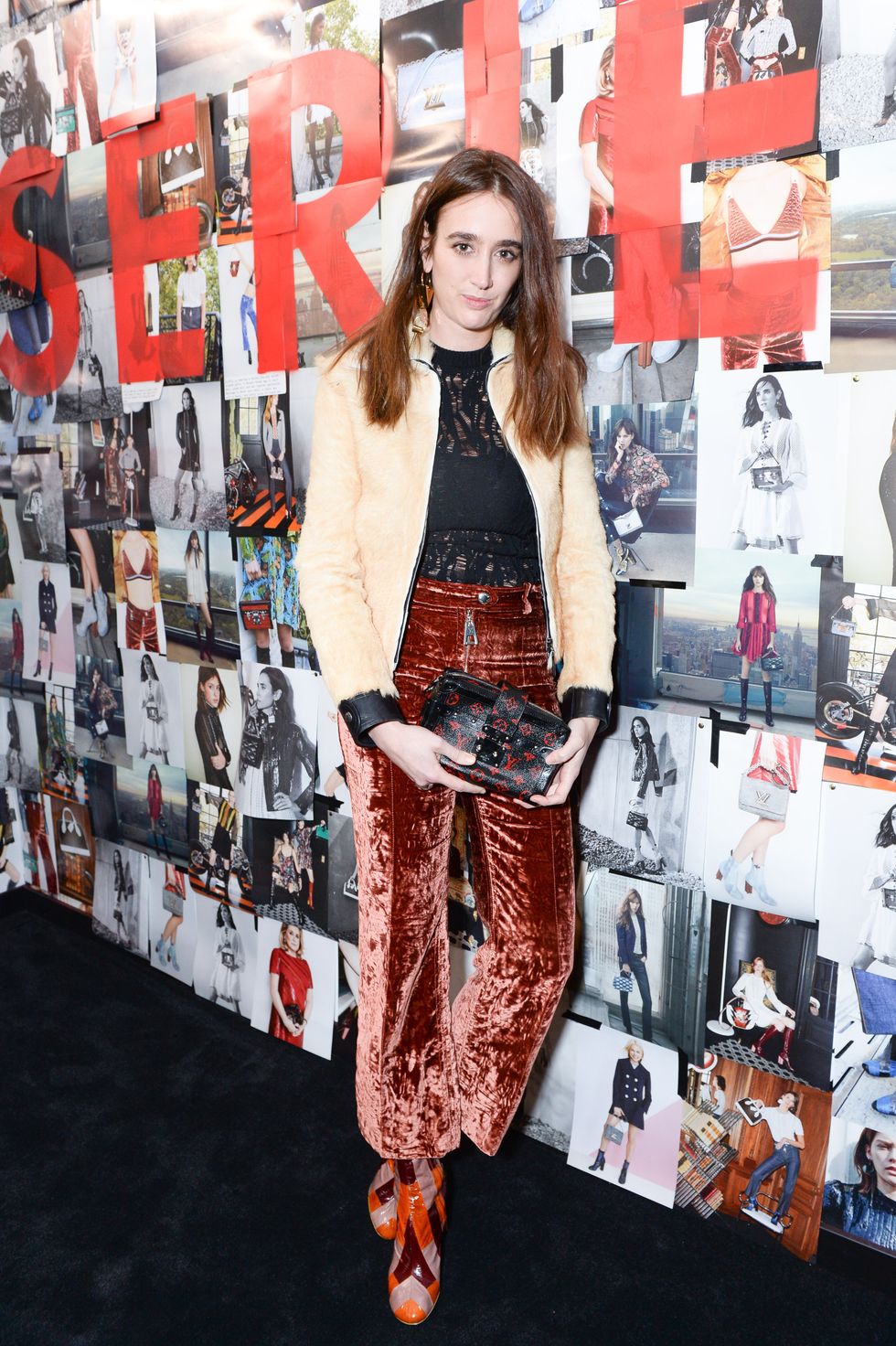 Image via BFA
Unlike her predecessor, Ramsay-Levi did not arrive at Chloé with a passel of designer names on her professional belt but just one very important one: Nicolas Ghesquière. For the last 15 years, she has been a part of Ghesquière's studio at Balenciaga and most recently at Louis Vuitton. At LV, Ramsay-Levi was second in command, relaying his vision to the atelier and design staff to execute the actual pieces, acting as a crucial go-between. If Central Casting were looking for a French Woman™, they would do well to study Ramsay-Levi. She runs in tres Parisenne circles (she has a child with Zelig-like editor and photographer, Olivier Zahm), has a robust Instagram account and comes across as louche and totally together all at once (you don't survive with NG for that long without having your act together). A relative unknown outside the industry, she will be the first actual French woman to run the brand since Martine Sitbon in the early 90s. Given that her pedigree is for challenging and ambitious fashion (NG-era Balenciaga is arguably yet to be topped for excitement and relevance), expect a dynamic new direction for Chloé in contrast to Keller's soft, respectful touch.
Serge Ruffieux at Carven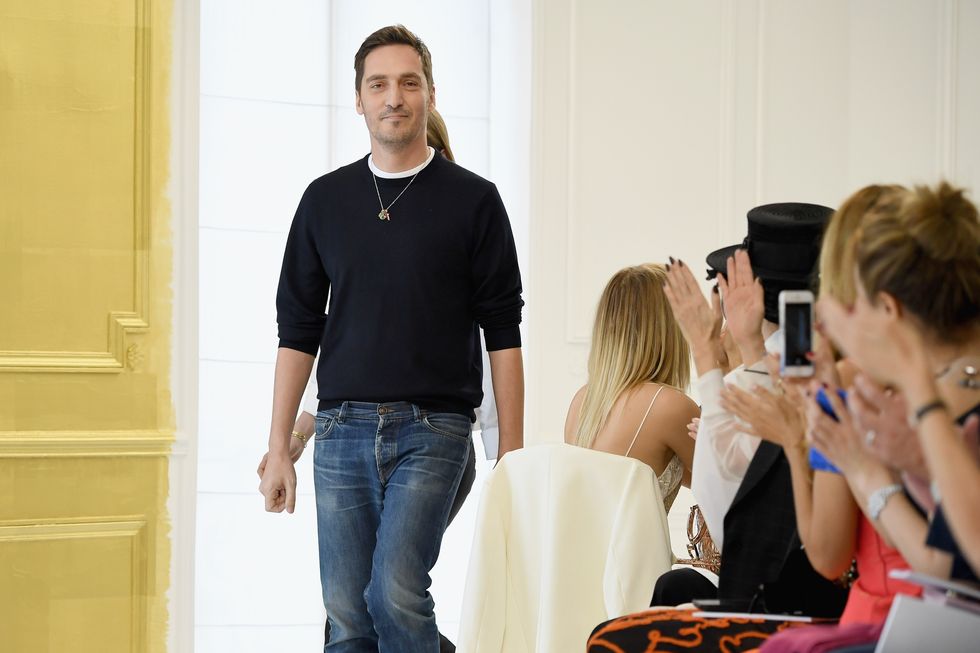 Image via Getty
Perhaps the least known of this trio, the Swiss-born Serge Ruffieux has been at the center of one of fashion's biggest stories in the last few years: the saga of Dior. After more than a decade at the storied house — which included John Galliano's catastrophic departure, Bill Gaytten's brief tenure, and Raf Simons' whirlwind three years — Ruffieux along with Lucie Meier (now installed at Jil Sander) acted as creative directors after Simons left for Calvin Klein and before Maria Grazia Chiuri took the helm. During this Dior interregnum, he and Meier were commended for their dutiful stewardship of the brand and even rumored to take over the brand permanently. But last winter, he was announced as the new creative director of contemporary label Carven, replacing ousted deisgners Alexis Martial and Adrien Caillaudaud. Founded in 1945 by Madame Carven, the brand as of late has benefitted from a spirited update, making it a favorite among street style and IG stars, drawn to its pastel colors and coquettish lean. With all of his couture experience chez Dior, it would be interesting to see how Ruffieux could apply that haute training to a younger (and less expensive) brand. He was on board for the brand's latest resort collection, but this week's show will be the official runway debut. Nous verrons!