As 2017 comes to a close, we've predicted 11 names you'll undoubtedly know in the New Year. Between art and fashion, music and film, discover who'll be on fire in 2018.
Rochelle Brock, the photographer who shoots as Fatleopard Photography, is quick to express something honest. Over the phone, it's in the way her laugh reveals she's nervous to talk about her work. In her work, it's in the way her subjects appear utterly comfortable. This past year, the Brooklyn native shotThe FADER staff members in Fenty Beauty looks, a reel of stock images that have been used for more than 50 Refinery29articles, all while balancing upticks in other fashion, campaign, and personal projects that prompted photographer Ryan McGinley to choose her as one of Polaroid's #NewOriginals.
Brock says her success has also allowed her to be more personal than when she first started shooting six years ago. While attending a music and arts high school, she was doing mixtape covers for friends who rap, but had too much anxiety to consistently shoot them onstage or behind the scenes.
Related | PAPER Predictions: 11 Names You'll Know in 2018
On how her audience has changed in 2017: "Taking photos of women who look like me — black women, bigger women, most of my audience — it's gone the body positive route. When I first started, it wasn't my goal to be a body positive photographer. I was just a photographer. I took pictures that I liked. Because there's so little representation, it was kind of a no-brainer, like, I guess I'm body positive because I don't have a preference for the type of bodies that I shoot."
The 22-year-old photographer shares her ideas about how brands can do better, her childhood inspirations, and what she looks forward to in 2018.
Do you remember the first photo you took, and if so, what was it of?
The first photo I ever took was on this purple Bratz doll film camera that I had got for Christmas. I was taking pictures of all my Christmas gifts. I remember finally having them developed months later, and I still have those pictures. They're so terrible.
How did growing up in New York influence your photography?
I live in the same place I grew up in, in Brooklyn. I don't know if it's necessarily influenced me. In a way, I do love moody portraits. I like the real, natural feel sometimes, but I still like color. That does remind me of my neighborhood in Brooklyn. The hardest part of being in New York [is] finding new locations and not being repetitive. I'm looking forward to finding new places to shoot in my area, and I do want to travel more.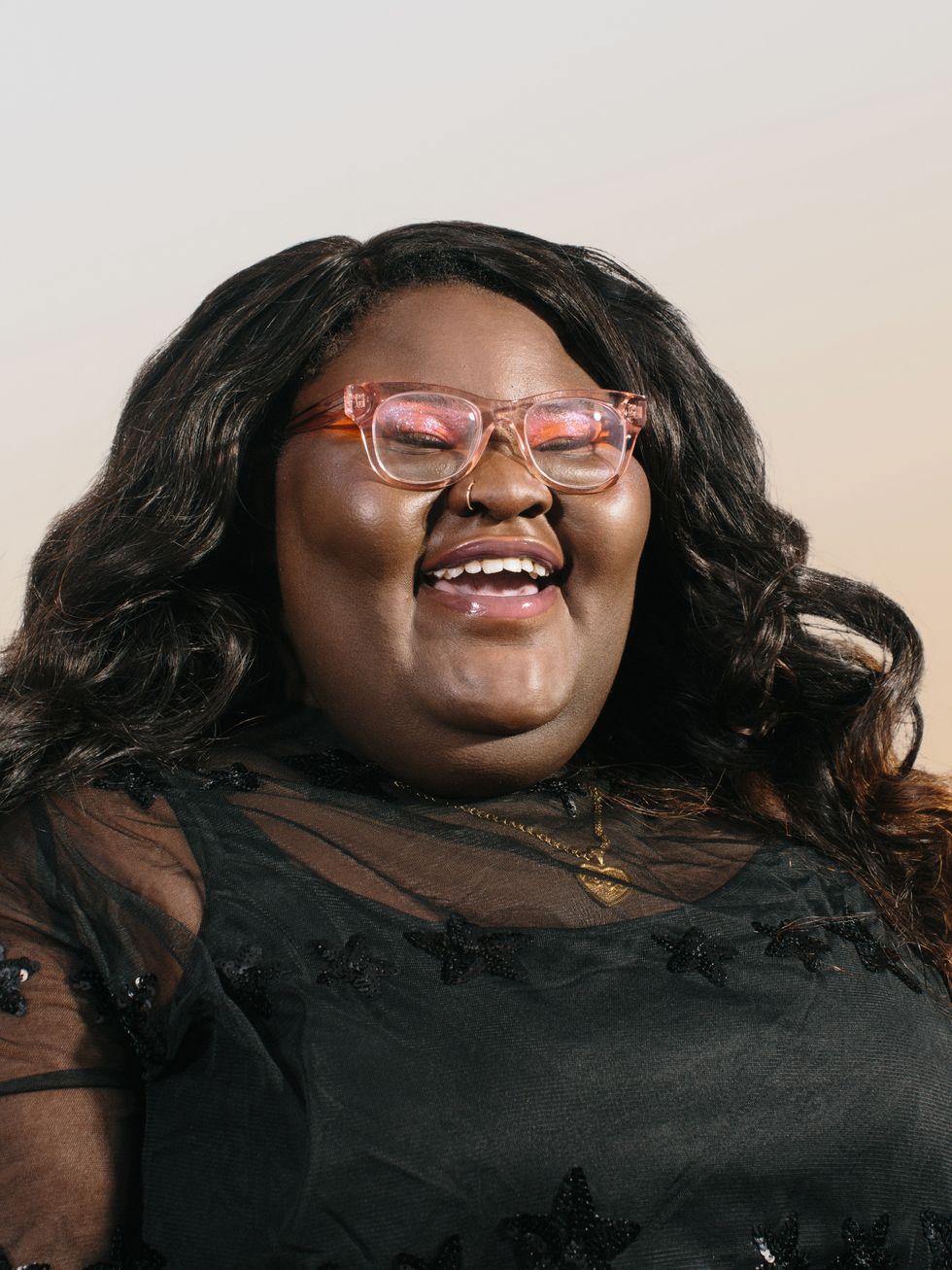 Is there someone you've fantasized about shooting that you haven't yet?

A couple people. Right off the top of my head, Duckie Thot. I love her. I think she is a fantastic model. I really love @barbienox on Instagram, I think she's super cute and really funny.
Related | Duckie Thot Is Going to Shock Us
What is something you really enjoy about collaborating?
I like bringing someone's vision to life. I like when people send me a mood board. Sometimes there's error, but it leaves little room for error. You know that you're going to deliver a product that the client really likes, and I think that's awesome. Everyone wants to work with someone who does good work.
What are some ways you think brands could better invest their resources in a "body positive movement"?
Being more diverse. I think when companies go the body positive route, it's always the token girl that's above a size 20, and there's a size 14 curvy model. I just think if you're going to do it, just do it. You don't have to be so strategic. Don't just hop on the body positivity wave just because it's in the "in" thing now. For example, if you're a clothing brand, actually make clothes in a bigger size, so everyone can be able to shop there. It's not just something on your Instagram, it should be in your stores, in your publications. It shouldn't be such a big deal, it should just happen.
Related | Ryan McGinley Protégés on Shooting Polaroids for the Digital Generation
How important is it for you to have a shorthand with stylists that you work with?
It's important. Most of the time, clothes make the shoot. If the clothes aren't that great, or it's not what I had in mind, then I have to work around it. If I came up with an idea, especially for a personal shoot, I think it's awesome being able to work with a stylist. Texting back and forth about what you want and how you want it to look. I do think that's the fun part of creating a whole photo shoot. I've worked with amazing stylists who just get what I want. I've been lucky to work with people who just get it.
Do you have a 2018 resolution?
My 2018 resolution, for my personal projects, is to strictly shoot film. When I get hired, I'll definitely do digital, but if it's personal I just want to shoot film. I want to get back into it. I want to relearn how to develop my own film, because I haven't done it in a couple years. I just want to put my film cameras to use, they're just catching dust.
Click here to discover 10 more PAPER predictions.
Photography: Ryan Duffin
Beauty: Clelia Bergonzoli (Utopia)