Before Oprah had even walked off the stage following her oratorial Golden Globes "Time's Up" speech (literally now streaming on Spotify), an informal but enthusiastic #Oprah2020 campaign had rallied, with memes and merch proliferating overnight. Americans, hungry perhaps for a leader that's warm, oratorial and by all indications not in favor of teasing the nuclear war-happy dictator of North Korea, latched onto the image of Oprah as president like a newborn baby to its mother.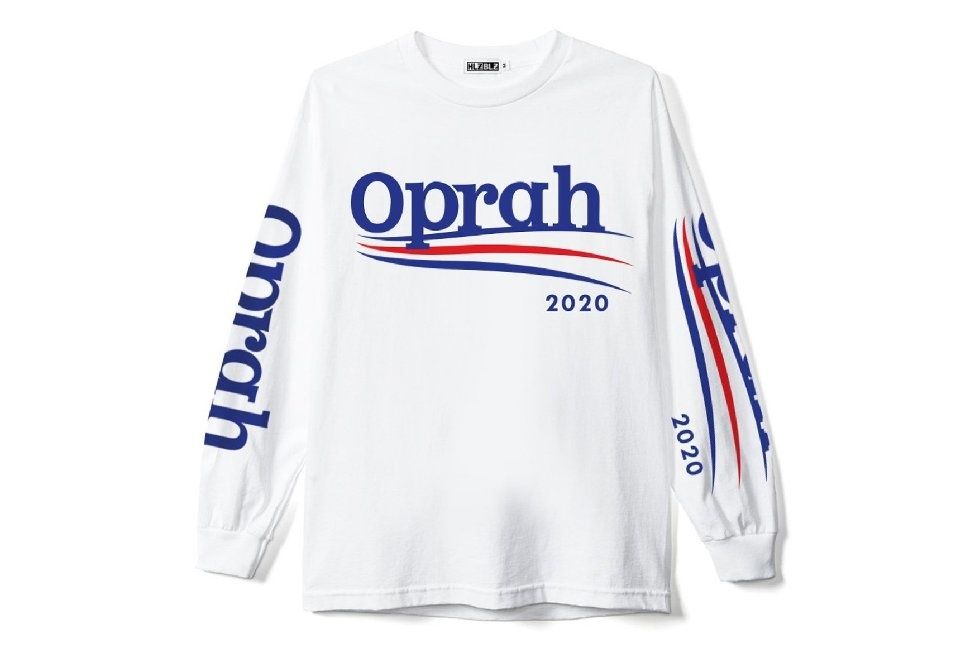 Someone cashing in with the quickness.
Not everyone is having it, though. Aside from her political inclinations, which are not super well-known but appear to predictably lean toward the values of the liberal elite, plenty of people quickly pointed out that they just don't want another TV star running the government of the most powerful nation in the world. Fair enough.

oprah's speech ruled and also i would like a president with some governing experience
— Ashley Feinberg (@ashleyfeinberg) January 8, 2018
TMZ reports that an Arizona man named "Lewis" has applied to trademark "NOprah" to use on shirts, water bottles, jackets, stickers, etc. Lewis reportedly said he's not sure if he wants to start selling his "NOprah" branded merch now or if and when Oprah makes an actual presidential run. Like so many NOPers™, he wanted to let people know he's a huge fan of the host but just doesn't want her to be his president.
In related news, "Kiss of a Rose" singer and Heidi Klum's ex-husband Seal posted a few photos to social media this weekend implicating the host in Harvey Weinstein's predatory behavior.
He then posted a follow up video saying that justice is more important than inspiration, referring to Oprah's Globes speech.
Seal has quickly become a rather imperfect deliverer of his message, though, as it's been reported today that he's now under criminal investigation for sexual battery following a 2016 incident with his neighbor, actress Tracey Birdsall. Seal denies the charges.
Image via Getty