If you are a human being navigating this highly depressing political climate and you're contemplating giving up activism out of sheer frustration, wait just a minute because there is now a phone booth right here in New York City that you can use to call your representative in congress.
The Standard, High Line has installed a customized phone booth with a line to the U.S. Capitol Switchboard to allow guests, staff or just the general passing public to slip in and leave a quick message for their rep. It even comes with a script to aid you through the process of venting, offering suggestion or encouragement.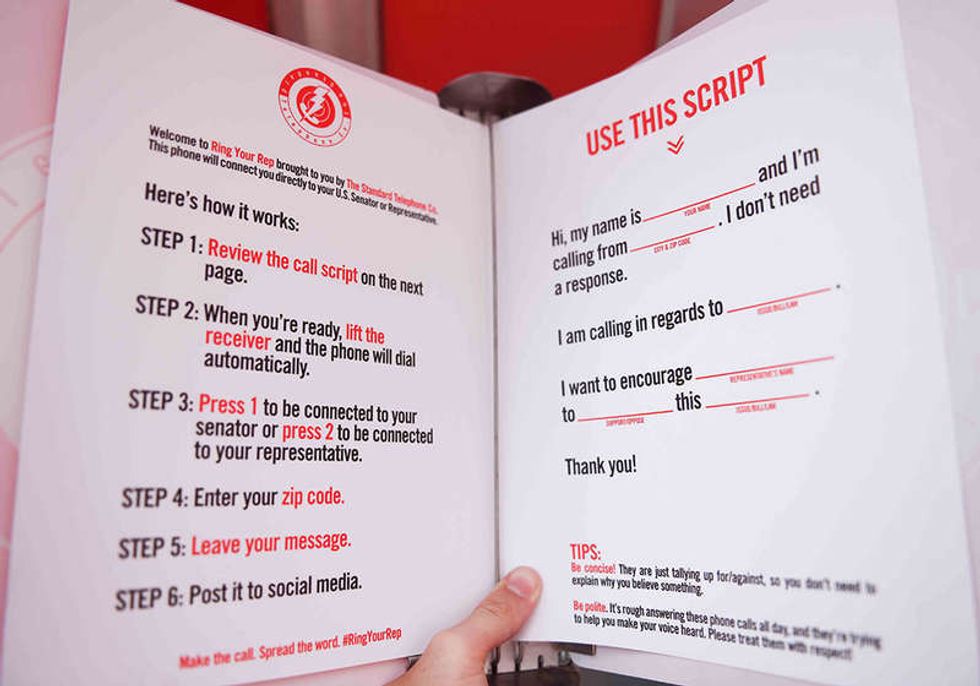 The Standard says that after they saw a "groundswell" in political engagement among staff and guess following the election, they felt compelled to act.
"As a brand that values diversity and self-expression, we decided to utilize our platforms and our venues as a place for those people to get involved and be heard," a spokesperson told us over email.
The response, they tell us, has been very encouraging, with users already swinging by to make calls.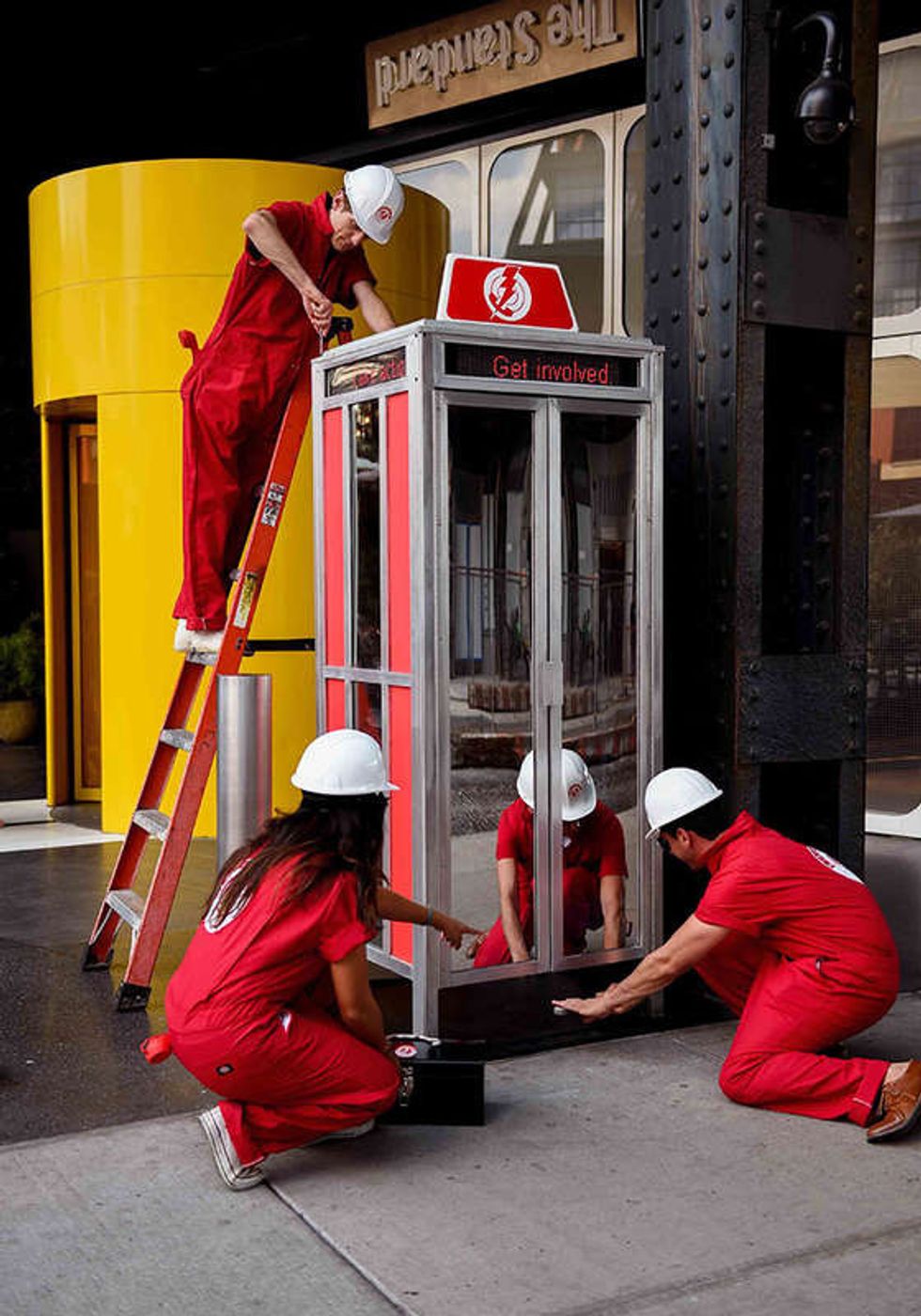 "The engagement today both on social media and at the phone booth has been really great to see...The excitement we've seen from Ring Your Rep motivates us to try and expand our reach and ability even further."
So whether your poison is healthcare, immigration, LGBTQ rights, or just Trump's shocking dismissal of some of the biggest issues plaguing the United States, pick up (The Standard's) phone and make yourself heard.

For directions on where exactly to find the booth, head here and "get involved."
Images courtesy of The Standard